Getting a decent workout doesn't have to mean expensive gym memberships, queuing for machines or being intimidated by the local bodybuilders. We're going to show you how you can turn your garage into a fully functional home gym.
Before you start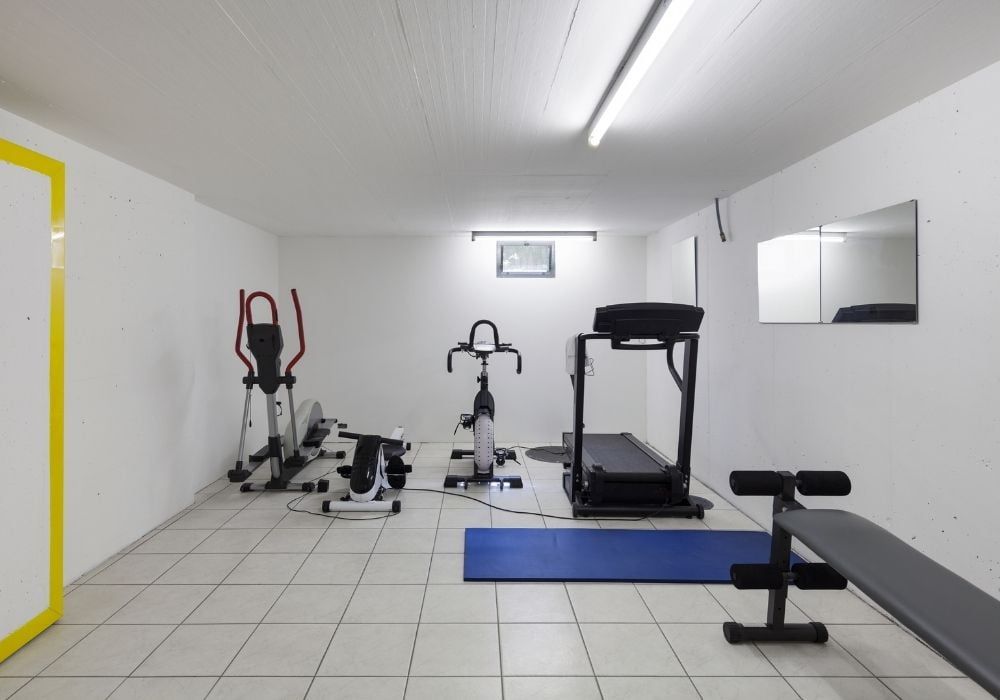 Turning your garage from junk storage to home gym might be as easy as dragging everything out and dragging your weight bench in, but if you want to get a full workout you need to think about head height. Can you lift your hands over your head to full extension with your ceiling height? You need to think about the space you've got before you order in any home gym equipment.
A solid base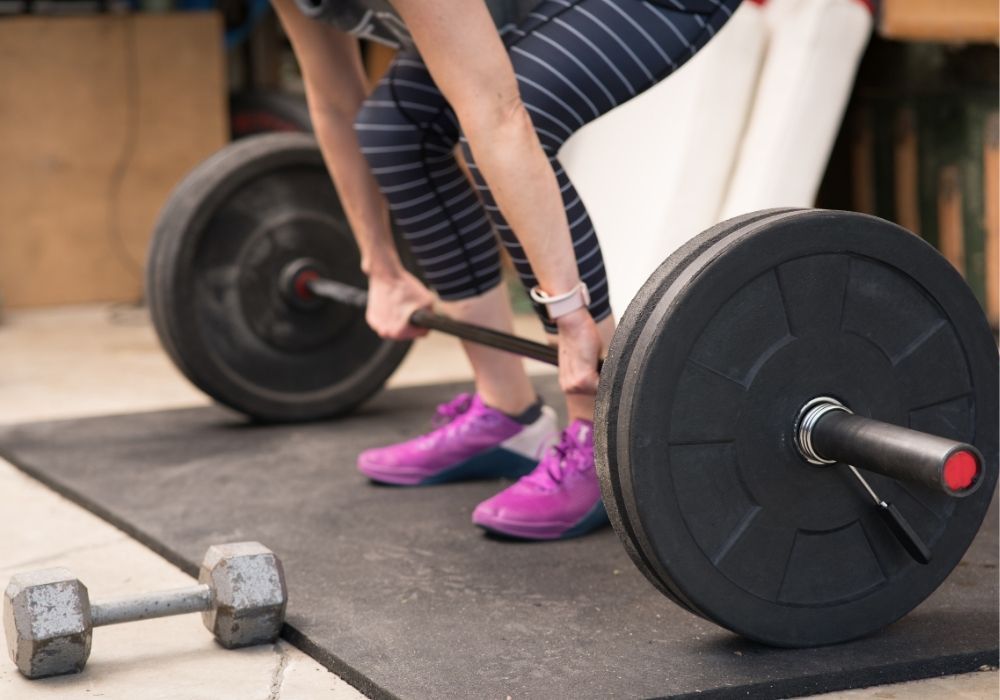 Whether you're planning on creating a yoga studio, free weights area or collection of fitness machines, the floor of your home gym is important. Good grip, impact resistance, a comfortable surface and sound insulation are all things to consider.
The ideal material is rubber- it's tough, grippy and deadens the sound of an intense workout. You can buy home gym mats that lock together like a giant jigsaw puzzle, although they are quite expensive if you've got a large floor to cover.
If you shop around you can find rolls of rubber flooring made for horse stables, playgrounds and workshops that give you a similar product for less money. A roll of thick flooring can be trimmed to fit your home gym space for a seamless floor that will take a punishing and even add to the thermal insulation in your garage.
If you haven't got a lot of space to cover, look out for "anti-fatigue matting"; it's often cheaper than purpose-built gym mats and can be found in just about any size. It's ideal for creating a workout zone in a multi-purpose space- you can roll it up and stow it away if you need to use your garage for something else.
Working up a sweat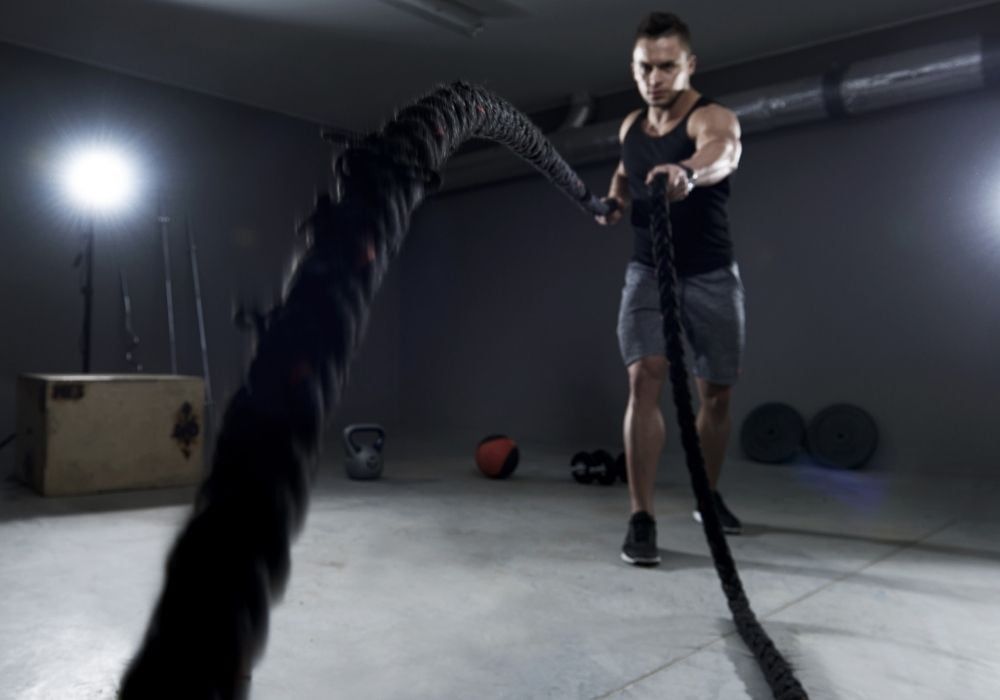 If you're planning to work out in your garage for long periods of time, you're going to create moisture. You could always leave the main garage door open, but it's not an ideal solution in cold weather or if you have nosy neighbours. Excess moisture can lead to mould and wreak havoc with your garage unless you have proper ventilation.
There are two ways to ventilate a room:
Natural ventilation includes vents, open windows and the gaps around your garage door. Most garages are built without windows or vents, but you can put one in yourself if you're not afraid of a bit of DIY.
Mechanical ventilation is much more effective at removing moist air and replacing it with fresh air from outside or even conditioned air to keep the temperatures down. If you already have a vent, you can attach a powered exhaust fan like the one you'd find in your home bathroom.
You can bring in a stand-alone dehumidifier, or even go for full air conditioning if you need to keep the temperatures down. It all depends on how serious you are about climate control and how much money you want to spend on your home gym. The downsides are that they take up room and cost money to keep running.
Light up your workout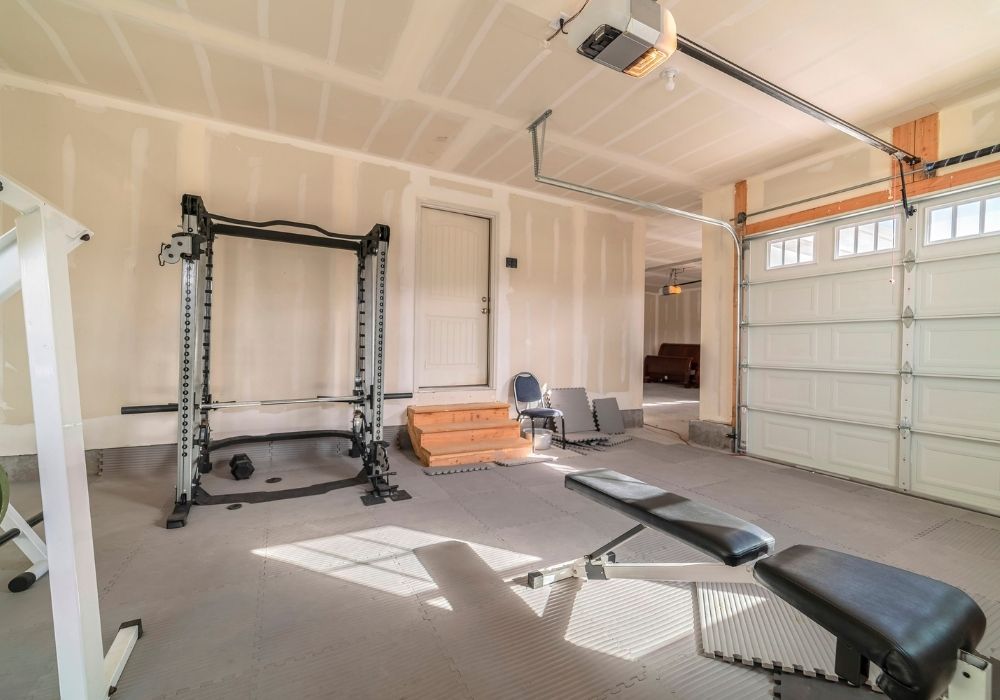 Commercial gyms are always well lit and comfortable places to be in – they need to make you feel good while you're working up a sweat. That dusty old bare bulb in your garage just isn't going to cut it anymore.
LED strip lights are inexpensive, versatile and easy to put up. You can choose from an impressive range of colours and lengths, and even colour changing light strip kits that let you change the mood of your home gym from calming natural light for yoga to intense shades for a high energy cardio blast.
You don't need to be a lighting expert to put them up either- just roll out the flexible LED strip and glue it into place. For a classy finish and softer light, get an aluminium or plastic light diffuser and run it round the tops of the garage walls.
If you want to create a chic home gym that will help you forget you're in a garage, mounting LED strip lights around the edge of a large mirror is an easy job. All you need to do is mount the mirror so there's a little space behind to run the lights. This will soften the glare and make you look good in the mirror too.
Maximise your space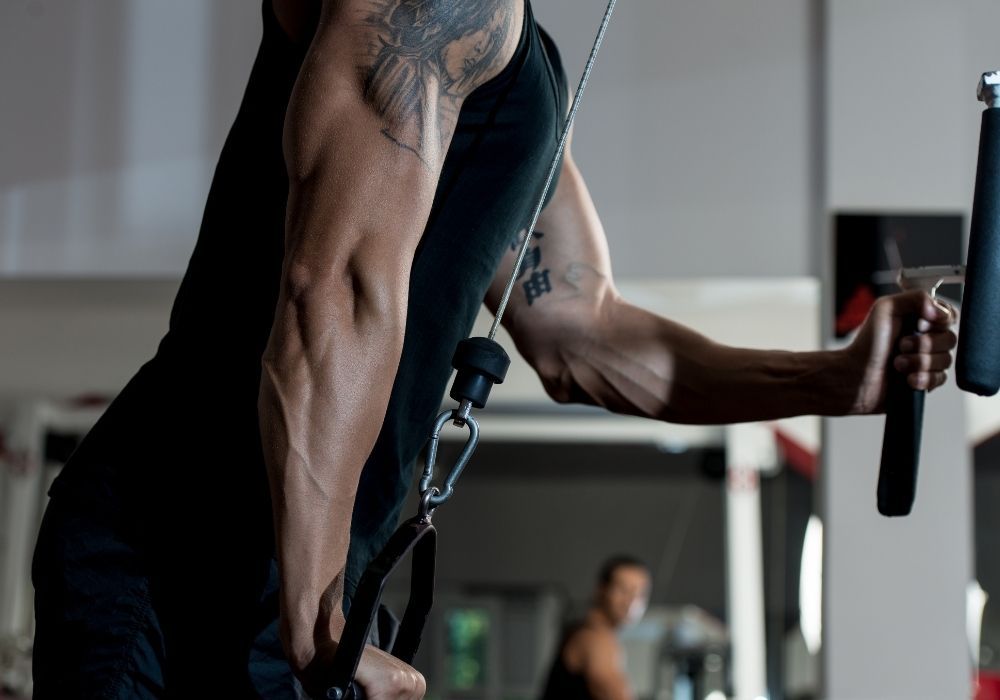 We're not all lucky enough to be blessed with garages big enough to fit all our gym stuff as well as everything else you need to store in there. You might share your home gym with a car, workshop or other possessions, so making the most of what you've got is important.
Our favourite thing to do with heavy equipment is to put it on casters. It makes for a versatile space that you can customise without breaking a sweat. If you can roll your heaviest gym gear around, you don't need acres of room to get a full-body workout.
Another way to get the most out of a small garage is wall-mounted exercise equipment. Instead of huge freestanding machines, you can make the most of a solid garage wall by attaching pull-up bars or resistance bands that don't use up any floor space at all.
If you've got lots of gym equipment and nowhere to put it, you should make the most of your wall space with pegboard. A favourite of DIYers and tool fanatics, it's a simple system that uses flat sheets attached to the walls that hold hooks, pegs and baskets anywhere you like. You can hang just about anything you like, wherever you need it.
If you have a tiny space, take some inspiration from commercial gyms and install a wall of mirrors along one wall of your garage. And if you're worried about putting up heavy and fragile glass- just look for gym mirrors. They're lightweight and made from Perspex, perfect for keeping an eye on your physique without being breakable.
Conclusion
You don't have to be an expert DIYer to transform your garage into a workout studio. All it takes is a few clever ideas and you'll be burning calories comfortably without having to pay out for expensive gym fees.