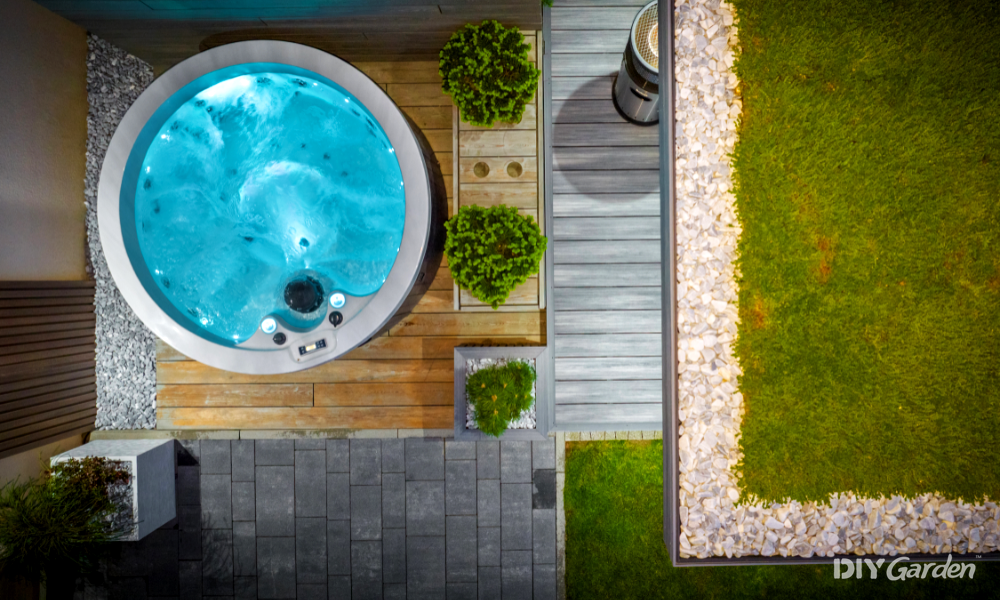 Imagine being able to step into your own private hot tub at the end of a long day, soaking away all of your stress…pure bliss! 
Well, dream no more! We've put together 10 luxurious garden hot tub ideas to give you some inspiration and motivation for setting up your very own outdoor paradise. 
1. Authentic Wooden Hot Tub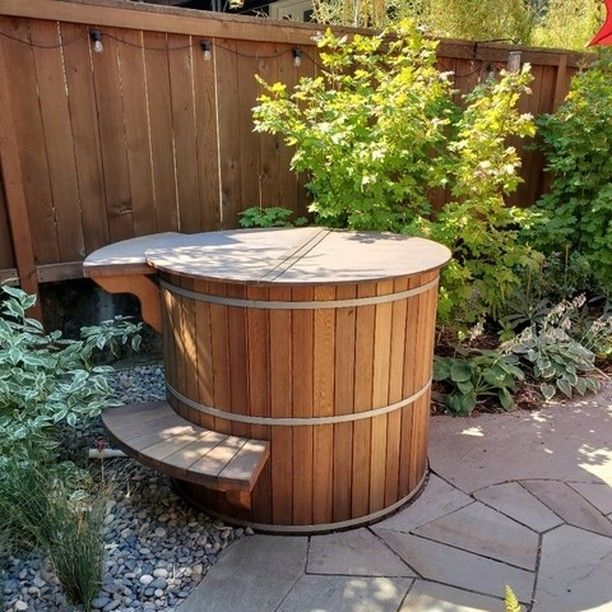 forestcooperage
Simple and authentically elegant, this barrel-style hot tub works so well in small spaces. The way in which the paving has been shaped around it combined with the similarly coloured wooden backdrop helps the hot tub to blend into the garden rather than looking obtrusive.
2. Custom Decking Surround for Inflatable Hot Tub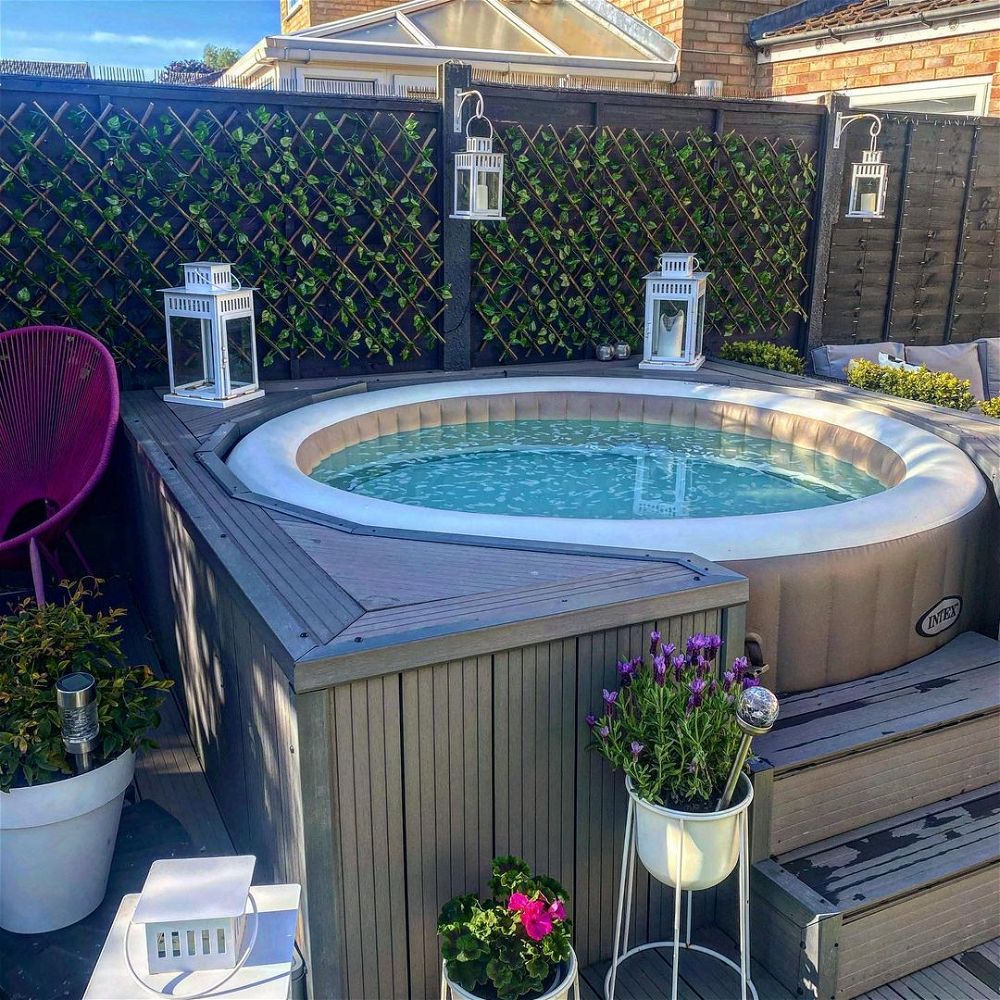 no12.interiors
Inflatable hot tubs are a very cost-effective way to hop onto the hot tub bandwagon. However, there's no denying that they can often have a not-so-elegant, toy-like appearance. To upgrade your hot tub's aesthetic, consider investing in a custom decking surround for it. It's a great way to make your hot tub seem like a more permanent fixture in your garden while also giving it a touch of luxury.
3. Flush Plants Surrounding Hot Tub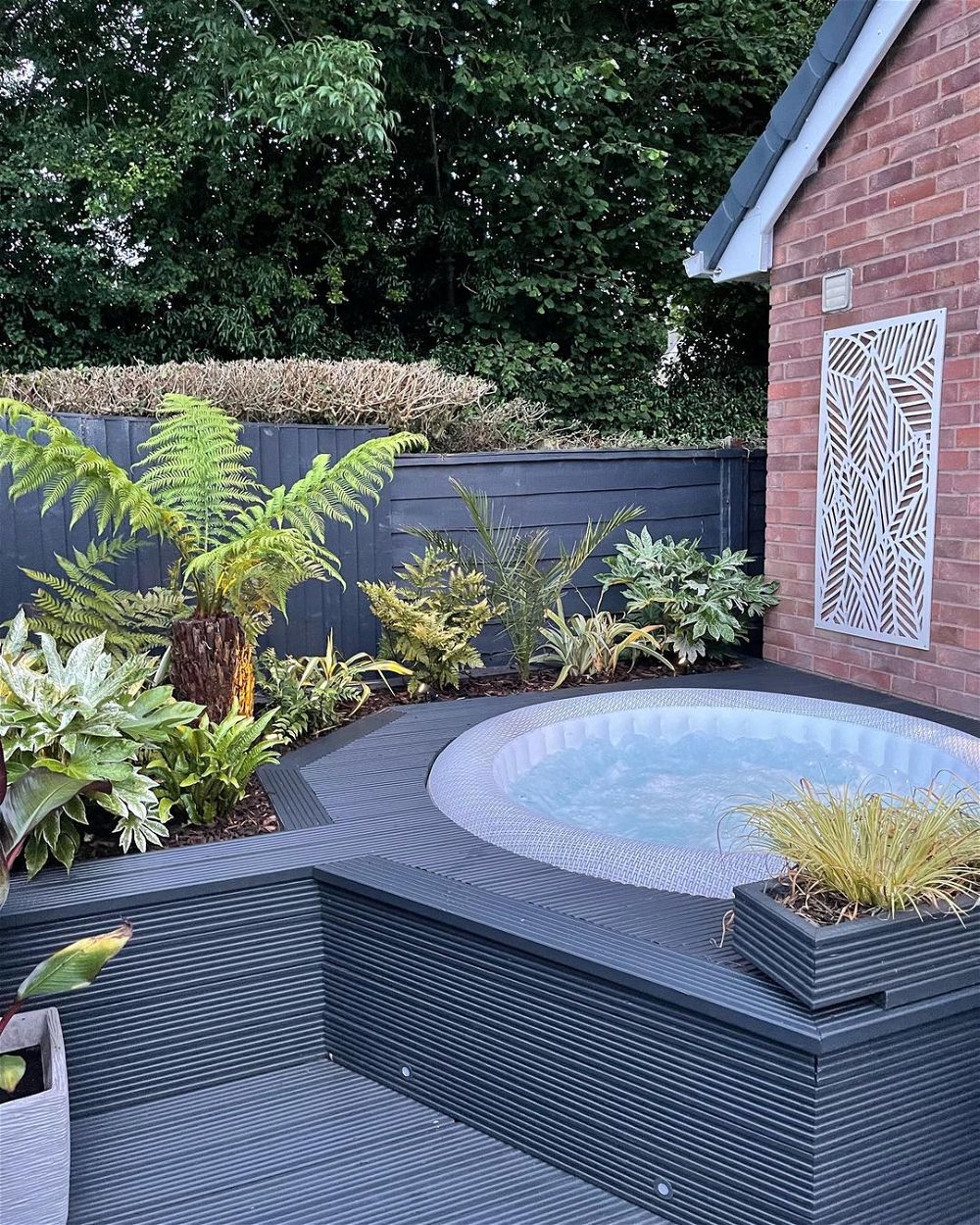 our_little_doer_upper
If your garden lacks an appealing view, one way to turn the area around your hot tub into a lush haven is to encircle part of your hot tub with a raised bed that sits at the same height. Plant it out with tropical-esque plants, making sure that you have plenty of evergreens sprinkled in there to keep the area looking vibrant throughout the year.
4. Hot Tub & Swim Spa Combo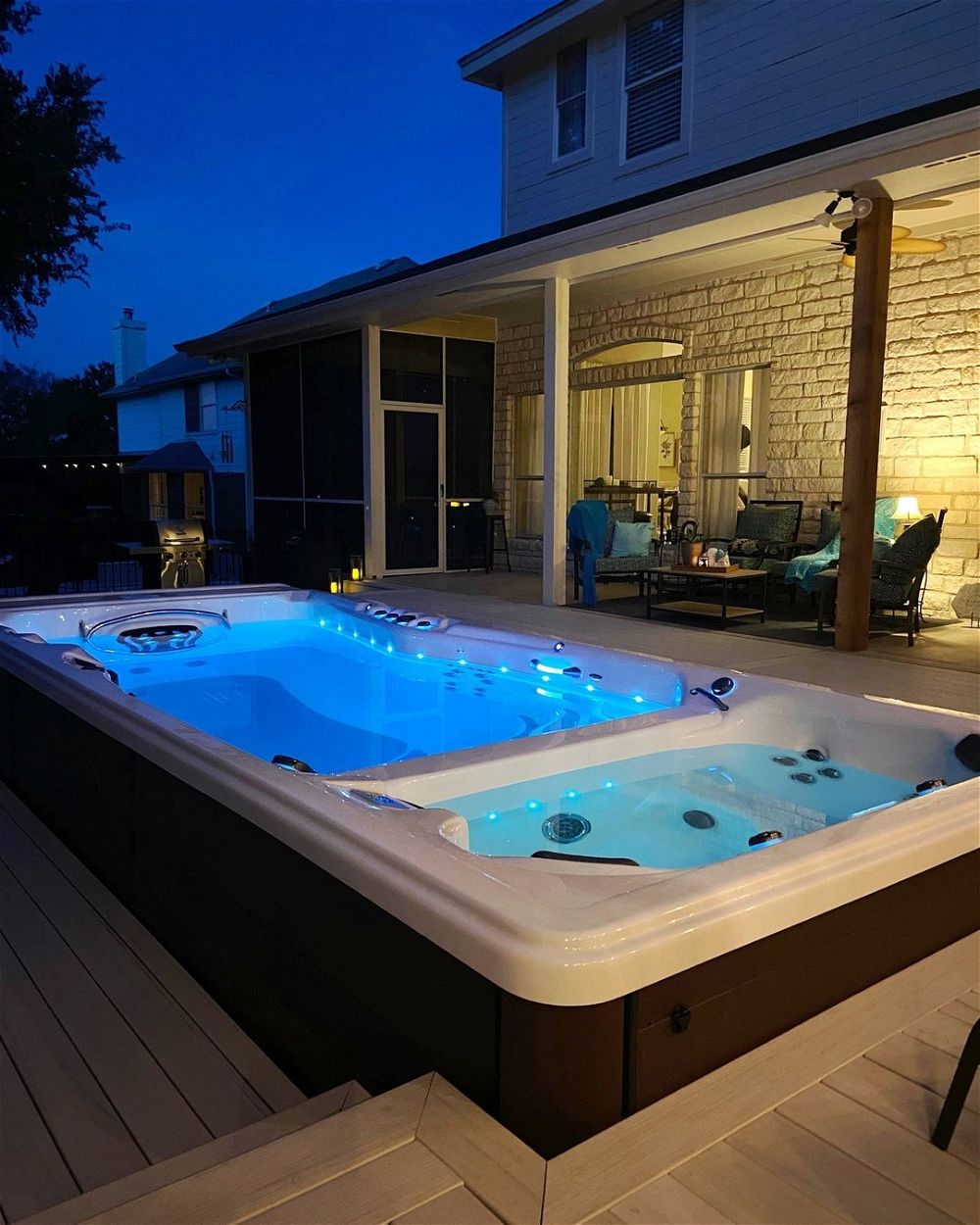 masterspas
If you have the space, why not go all out with a hot tub that's attached to a swim spa? With this setup, you'll be able to do a few laps before unwinding in the adjoining hot tub. Complete the look with custom decking to make your swim spa/hot tub easily accessible from multiple sides.
5. Hot Tub Garden Room Combo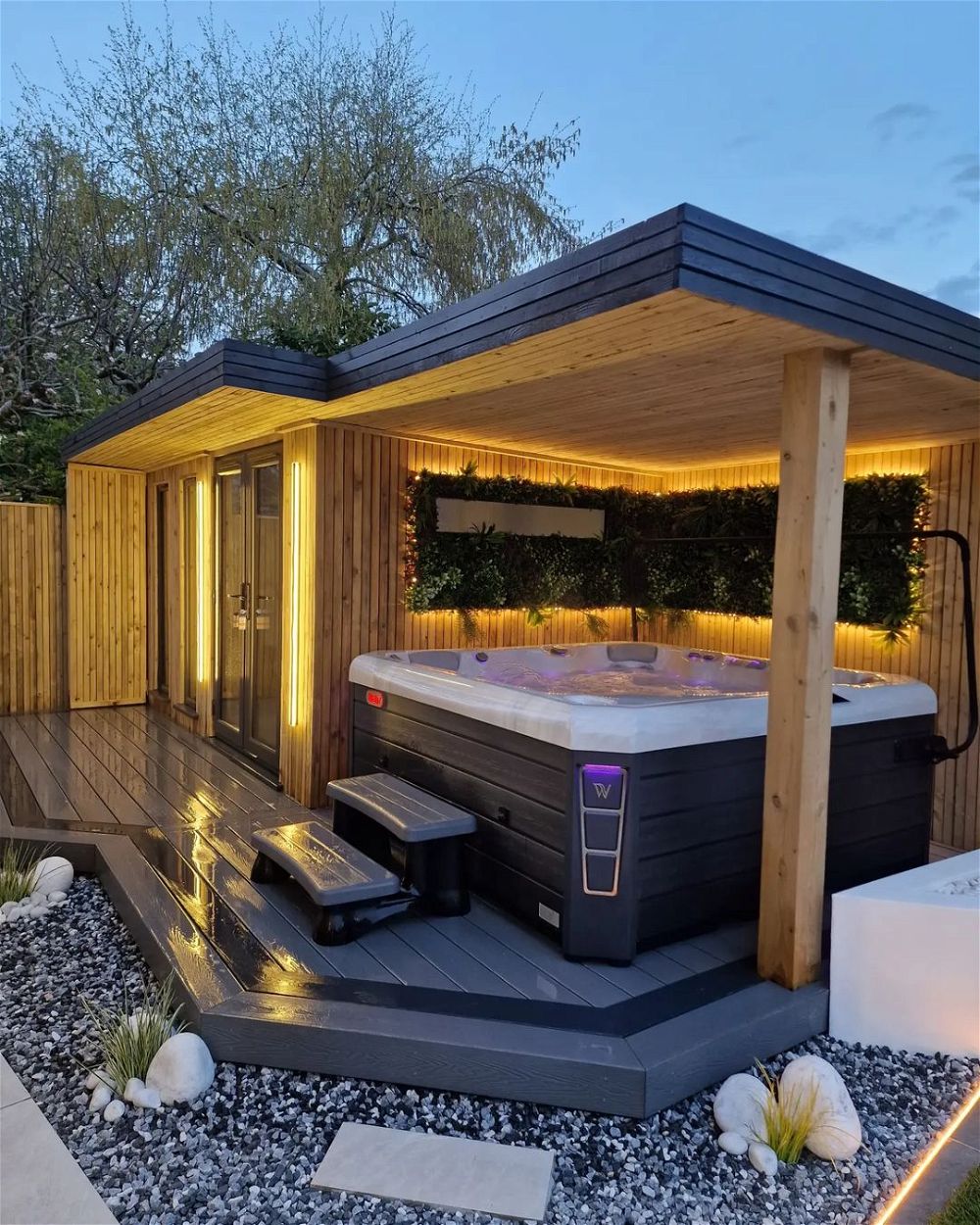 greengenielandscapes
As relaxing as a hot tub may be, stepping out of that balmy water into cold winter air is never fun! That's what makes this idea so genius. With a hot tub and garden room combo, you'll be comfortable again in seconds, especially if you install some heating. Plus, with decking around the entire setup, along with a roof to keep your hot tub sheltered, this idea looks beautifully sleek.
6. Large Sunken Swim Spa Hot Tub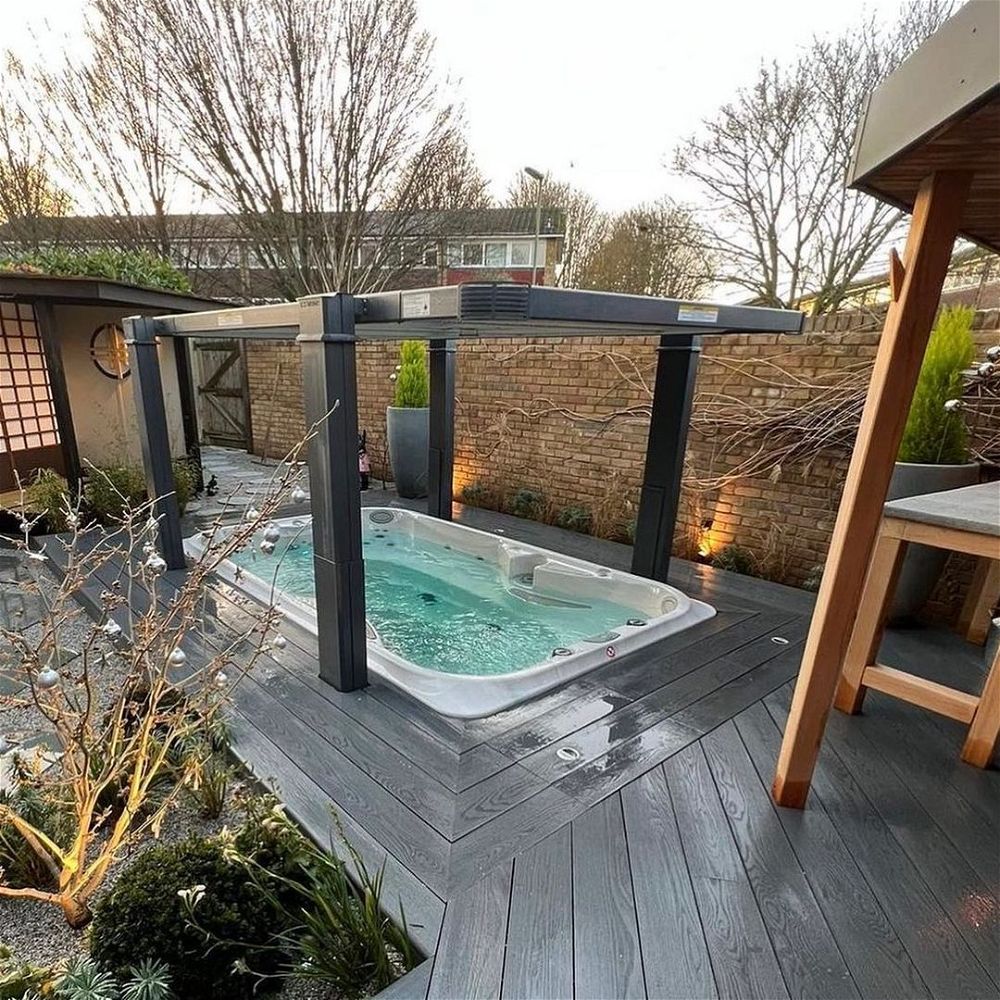 jacuzziukspaandbath
If your outdoor space is large but is just not quite big enough for a swimming pool, a sunken swim spa hot tub would be a very worthy alternative. Unlike a regular hot tub, these have jetted currents that feel even more therapeutic. By sinking the swim spa into decking, it seamlessly merges into its surroundings while lending a luxurious splash of colour and texture.
7. Modern Black Hot Tub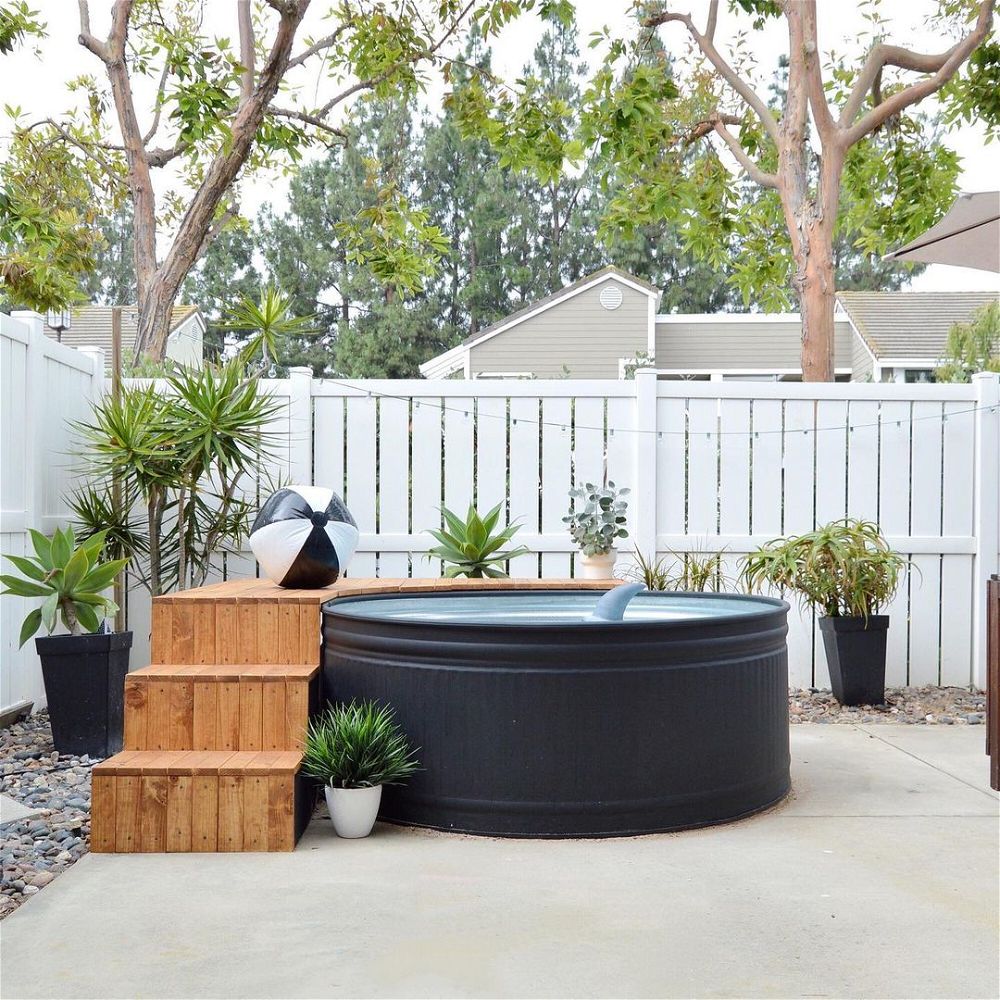 hgtv
The black and white theme that runs through this garden adds a modern and sophisticated touch to what may have otherwise looked like more of a basic hot tub. The natural wooden steps provide a pop of colour while the surrounding greenery makes this corner of the garden feel like a tranquil oasis. 
8. Pergola Covered Hot Tub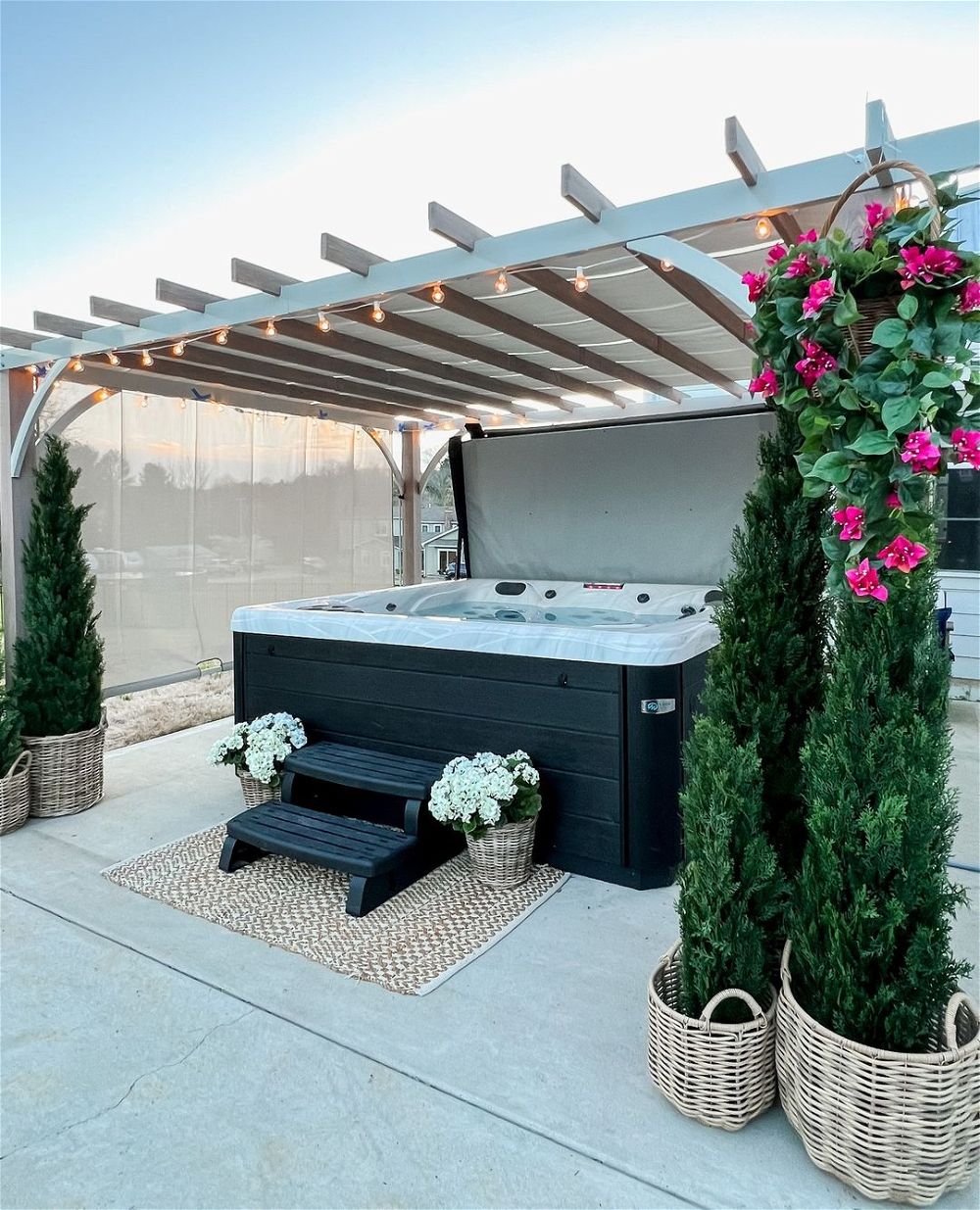 masterspa
Not only will placing your hot tub under a pergola frame it in a beautifully romantic way, but it will also help to prolong the life of your hot tub by sheltering it from the elements. This idea takes things a step further by throwing in a soothing, neutral colour palette – it gives the area a calming, spa-like feel.
9. Sunken Decking Hot Tub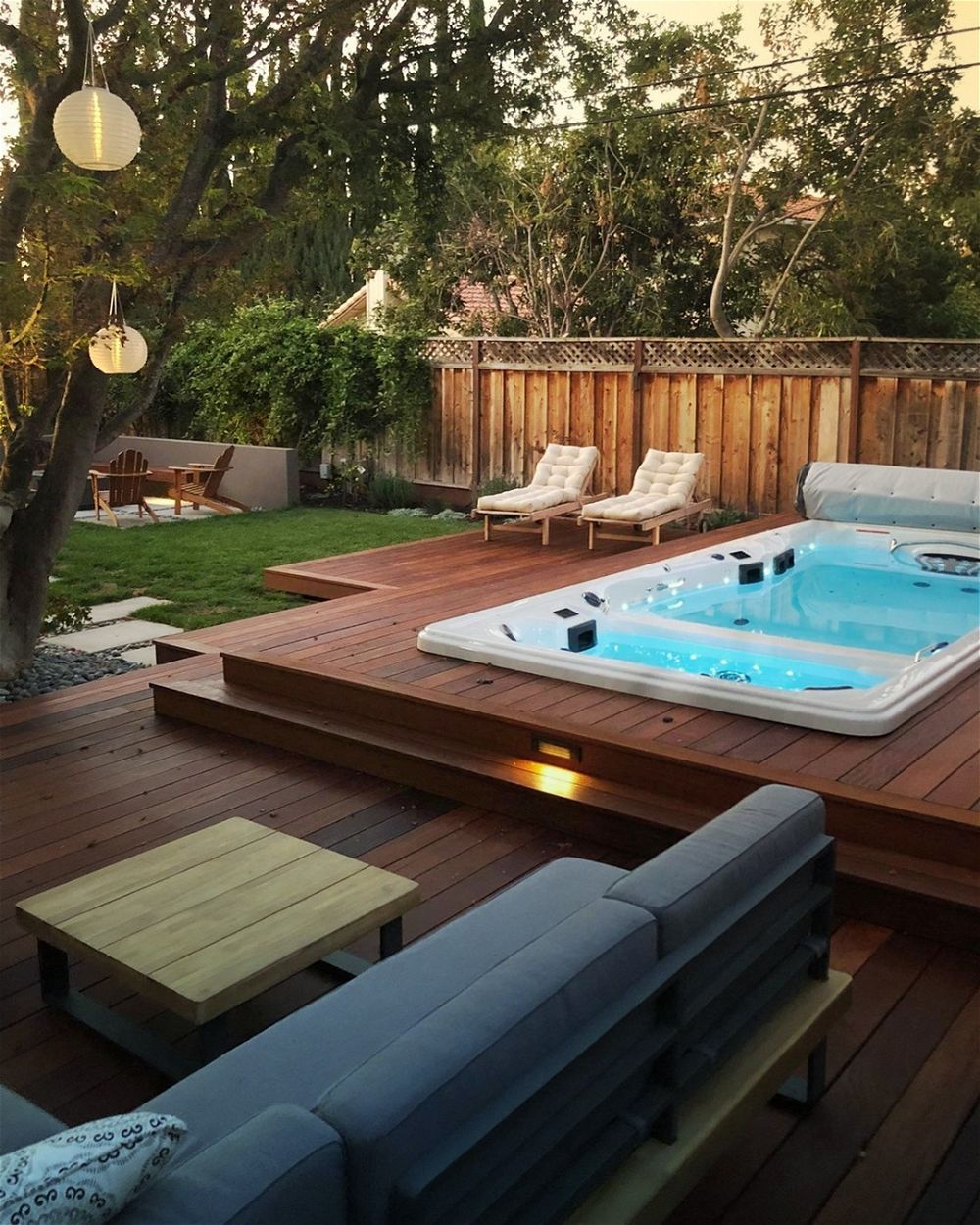 masterspas
Love the idea of a hot tub but don't want it to take over your garden? One way to get around that is by sinking it into decking. Not only does this have the same dreamy vibe as an infinity pool but it also gives you uninterrupted views across your entire garden.
10. Waterfall Into Hot Tub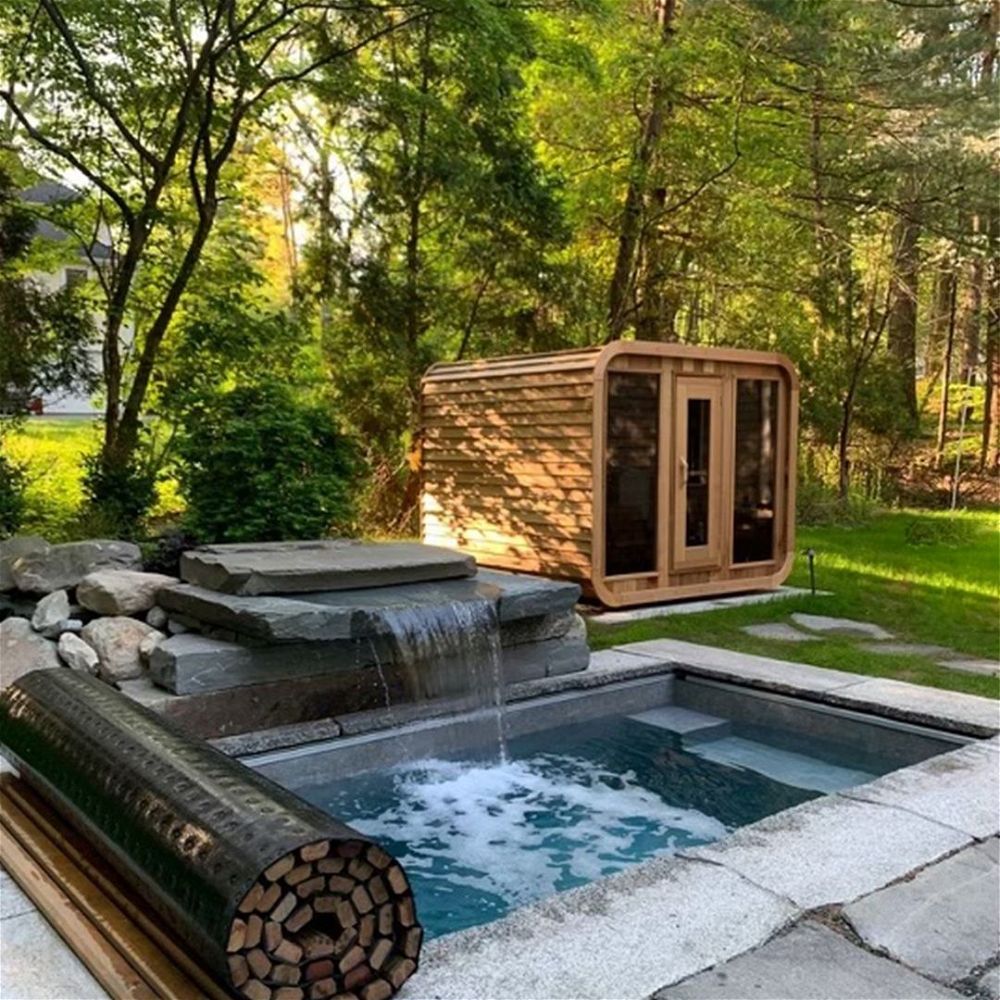 soakepools
This picturesque waterfall is a standout garden feature in its own right, but the fact that the water cascades into a hot tub really takes things to the next level. While you could go DIY with this idea, an easier option would be to purchase a hot tub that has been designed with a waterfall – some also come with pop-up fountains!
How do I make my hot tub look classy?
To make your hot tub look classy, customise its surroundings to give it some character. You could sink it into decking, frame it under a pergola, build a custom surround, or even anchor it to an outdoor room – the options are endless! 
Is a luxury hot tub worth it?
A luxury hot tub is worth it to a certain extent. They tend to be more energy-efficient, making them more cost-effective in the long run if you plan to use your hot tub often. However, if your hot tub will only be used occasionally and you don't mind the odd high energy bill, then you could end up saving money in the end by going for a budget-friendly hot tub instead.