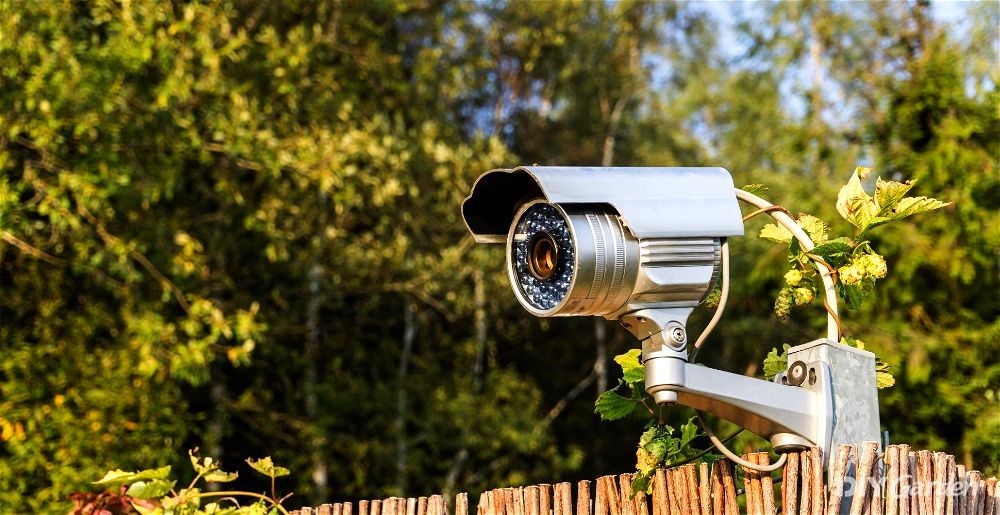 With many more people turning to gardening over the past year, a knock-on effect has been a rise in thefts – not just of power tools and mowers but also of the plants themselves.
Opportunist thieves can pick freshly planted flowers on a whim, while others will target more expensive plants. Rare orchids, cacti and cycads are particularly vulnerable to theft, according to a recent report on the illegal trade in endangered plants, published by the University of Southampton, together with Kew Gardens and the UK's Border Force.
But anything that stands out because its unusual or attractive – the palm in your front garden, for instance – can also attract thieves.
Below are a few measures you can take to stop your garden becoming an easy target.
Prepare Fences, Hedges and Gravel Paths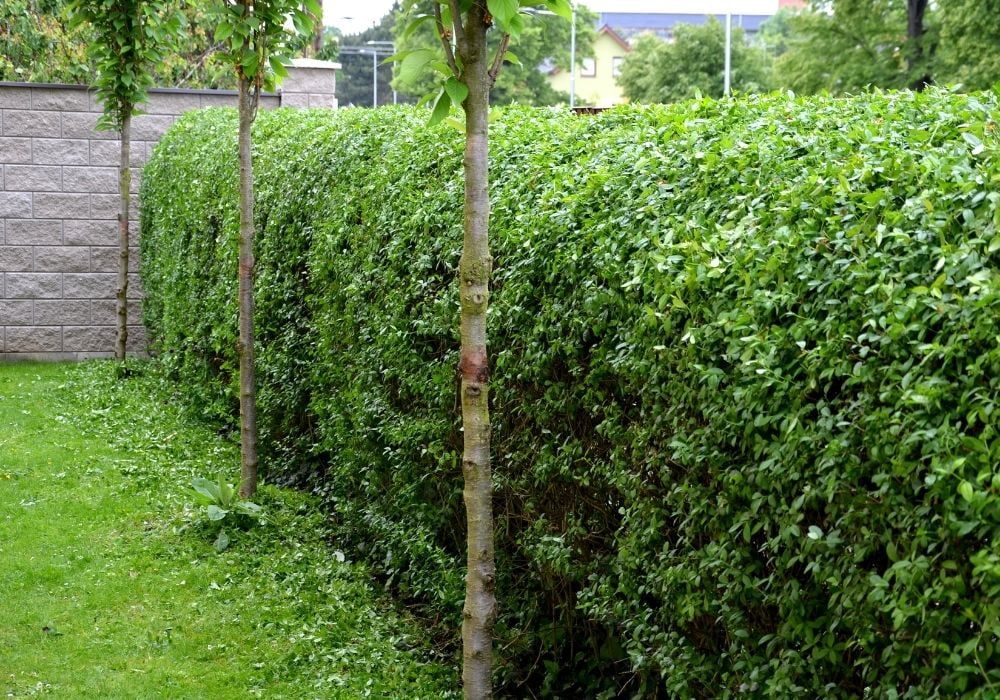 A tall hedge skirting your front garden offers thieves a safe hiding place. According to the Metropolitan Police, you should keep hedges at the front of your house under one metre high. In contrast, hedges, walls and fences, and 'spiky defensive planting' should be more than 1.8m high at the side and back of the house.
The police also recommend adding lightweight trellis to gates and fences to grow prickly plants, so burglars won't be tempted to climb over.
At the front of the house, a gravel drive and path can act as a natural alarm to warn you that intruders are approaching, while side gates should always be locked.
Plant Shrubs to Deter Burglars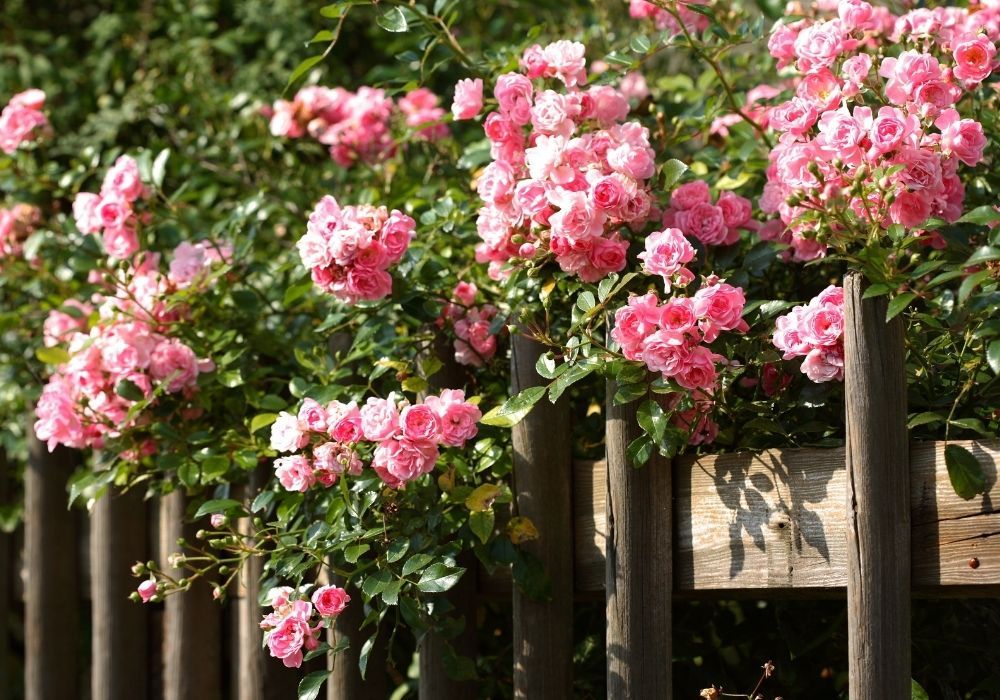 Planting mature or semi-mature shrubs close together along garden walls and fences can also act as a natural deterrent.
The Metropolitan Police recommends planting shrubs such as Berberis, Osmanthus, Forget, Poncirus, Crataegus, Pyracantha, Aralia, Chaenomeles, Ribes, Oplopanax, Elaeagnus, Robinia, Colletia, Ilex (holly), climbing roses, Maclura, Mahonia, Ligustrum (privet), laurel, Smilax and Zanthoxylum.
Protect Hanging Baskets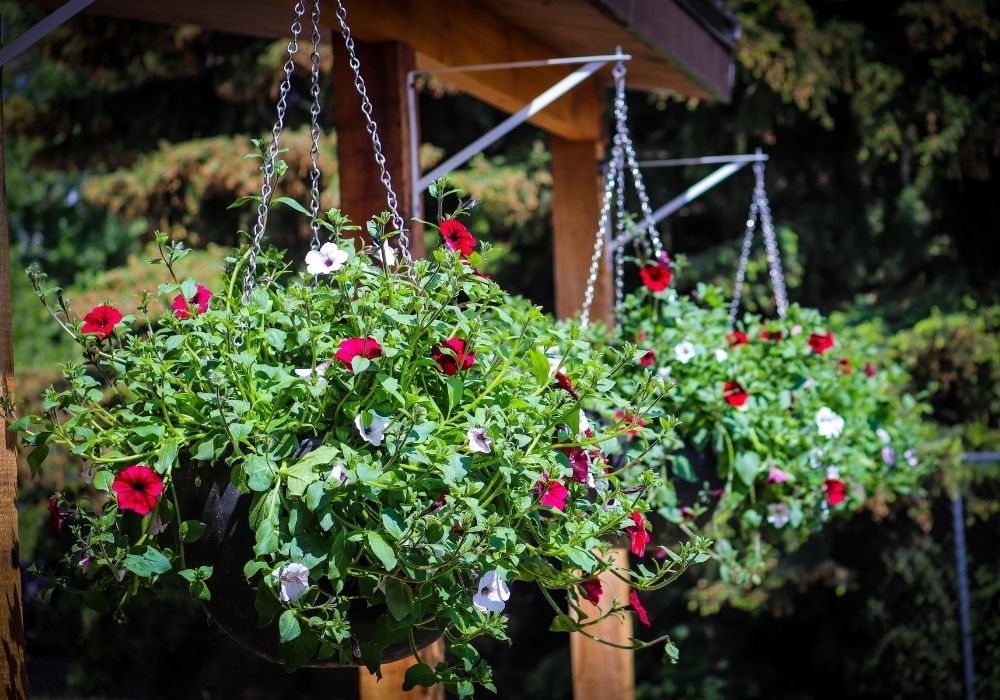 Hanging baskets are an easy target, so it is worth fixing them above head height to deter opportunist thieves.
Fixing cable ties and wrapping wire where the chain meets the bracket can slow thieves down. Alternatively, you can drill holes and use a bolt to secure the chain to the bracket. You can also buy a safety lock and anti-theft device – Baskit Geni fits on to most size hooks or rings of hanging baskets, topiary balls and garden lanterns.
If you're starting from scratch, you can buy lockable hanging baskets, where the basket sits on the bracket and can be padlocked, rather than hanging from chains.
Make Plants More Secure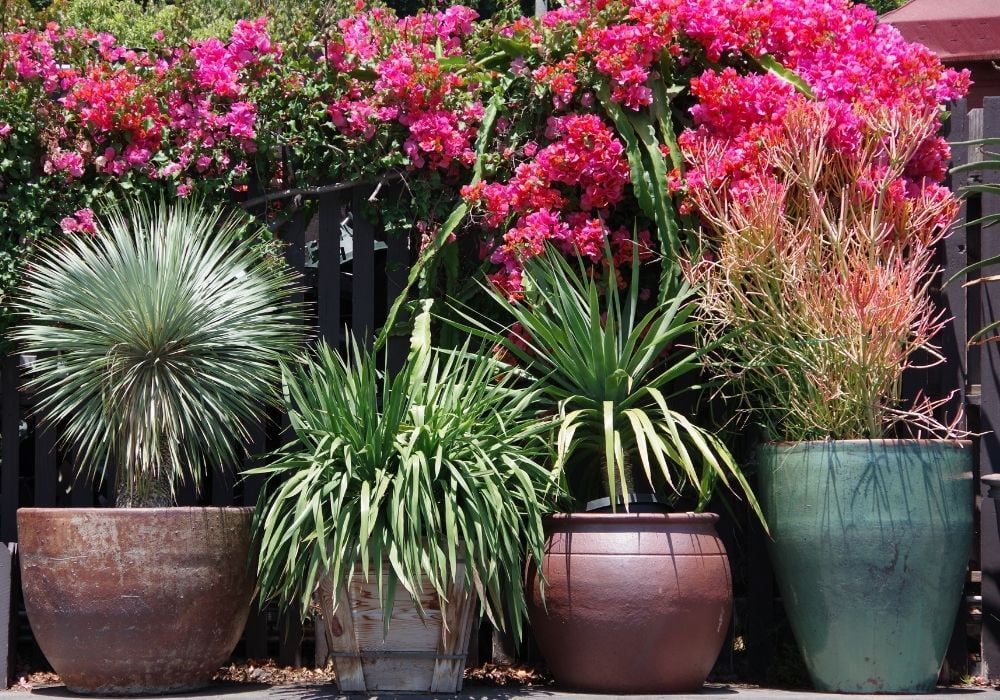 Larger containers are more likely to deter thieves than smaller ones, but even when containers are weighed down with bricks and stones inside, they will be no match for thieves who turn up with a van while you're on holiday.
Once you're sure you're happy with the position of your container, you can fix it in place with cement. Or if you have a new pot, you can thread a sturdy chain through the drainage hole in its base and anchor it to the wall.
You can buy anchor fixings to secure large plants – Platipus rootball fixing kit, for instance, will secure small trees up to 2.5m tall – or make it harder for new shrubs to be removed by laying chicken wire before topping it with soil.
Add an Alarm to Sheds and Outbuildings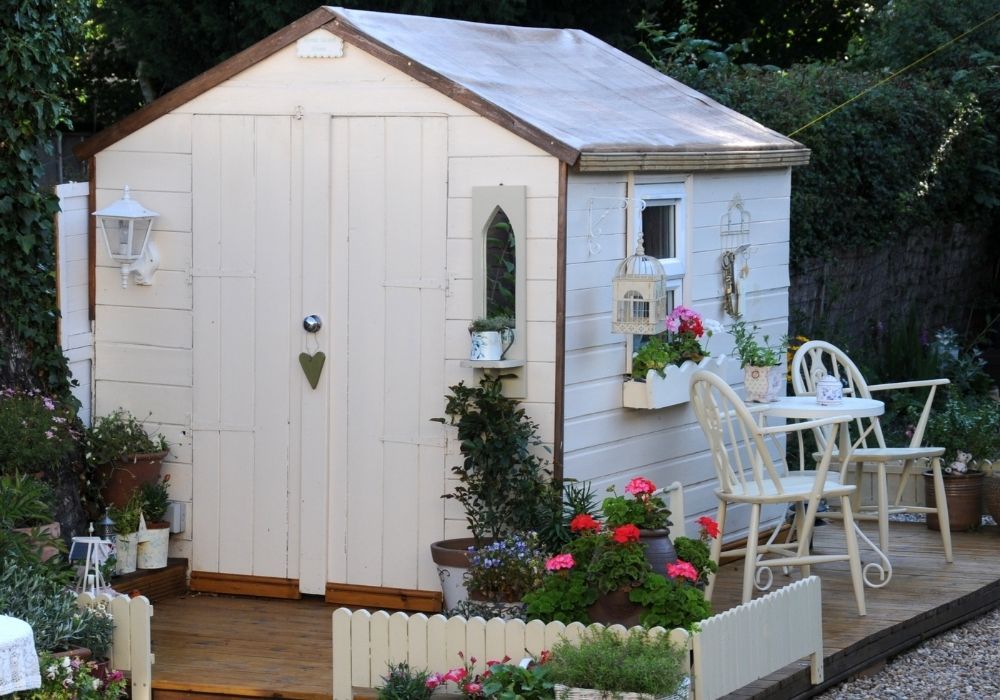 Secure your shed with more than a basic padlock, as burglars may be able to remove the hinges from the door or break in through a window.
An easy solution is to fit a battery or wireless-operated shed alarm, which sounds a loud siren when it is activated. Some models also send a voice or text to message to your smartphone. These can be freestanding or wall-mounted motion detectors or can be fixed to doors and windows.
According to Police UK, the five most common items stolen from sheds are bikes, mowers, sports equipment, power tools and garden tools. So secure pricey items inside the shed with individual locks and chains. Also consider adding wire mesh or a grill inside the windows of sheds and outbuildings.
Add a Camera and Lights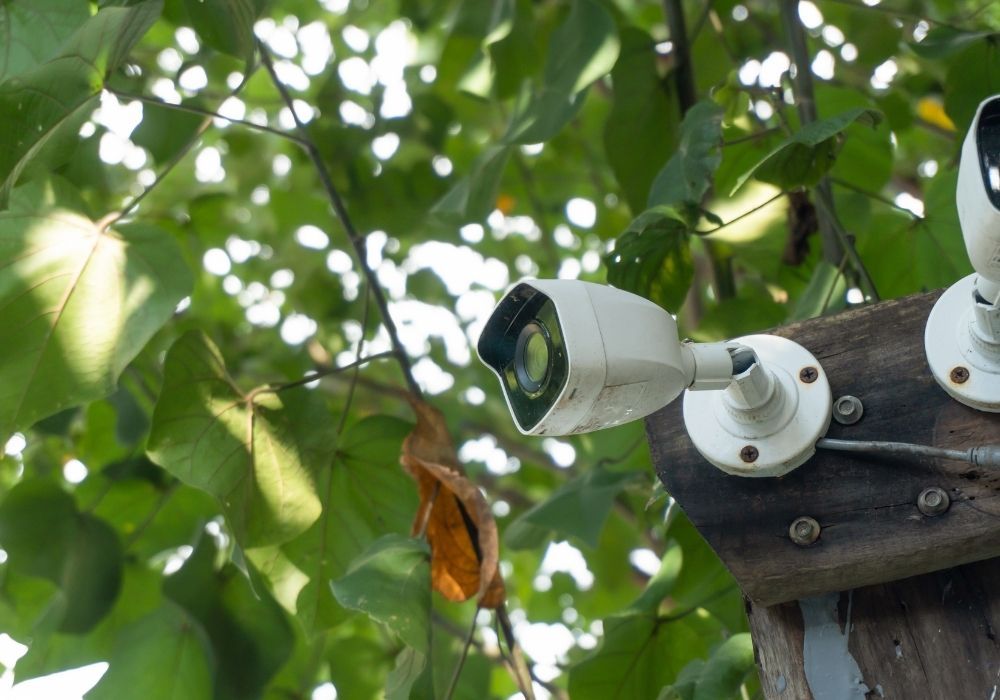 Outdoor security lighting is a first line of defence against would-be burglars. To keep energy costs down, consider LED or solar lighting. Most models have a passive infrared (PIR) sensor, which switches on when movement is detected, and a dark-to-dawn sensor so they only operate at night.
If your garden has expensive plants or statues, consider investing in an outdoor CCTV camera with night vision to stream footage to your smart devices. As well as alerting you when movement is detected, some cameras will shine a bright light to warn off intruders and will allow you to listen and speak via your smartphone. You can access the footage remotely and store it via a cloud service.
Mark your Valuables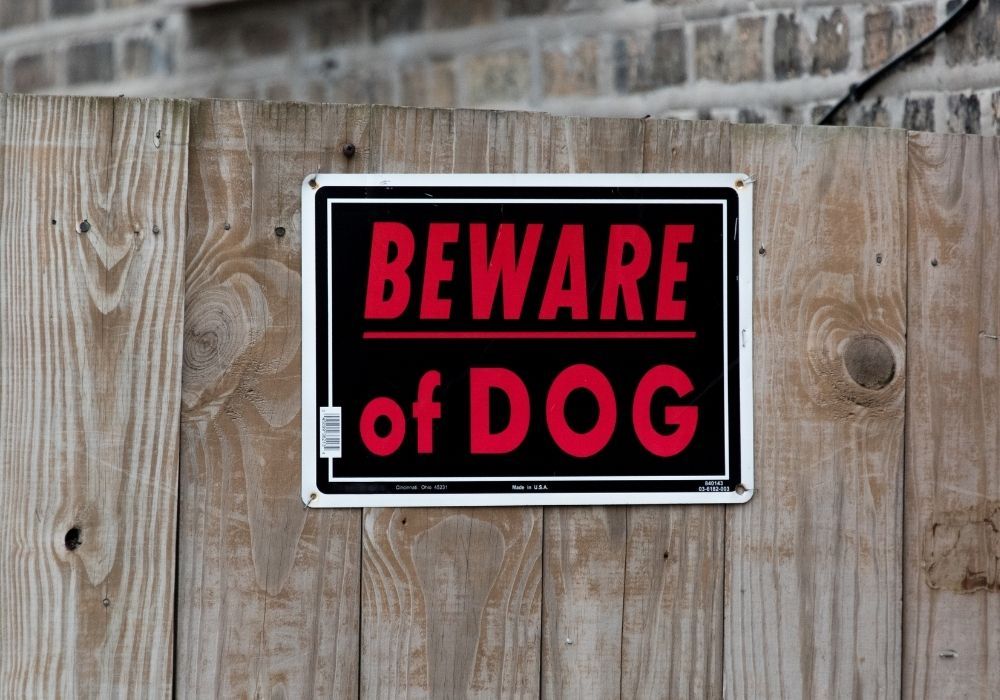 To have a chance of getting items back, write your house number and postcode on valuables with an ultra-violet pen or discreetly engrave them. You can also insert a microchip into statues, containers and large plants. Take photos of your prized outdoor possessions, so you'll have a record for the police and your insurer.
Put up signs that your garden is alarmed or microchipped and – even if you don't have a pooch, a 'Beware of the Dog' sign can be helpful.
Check your Insurance

Read the small print on your home insurance policy to see what garden cover it offers – and shop around if you're due to renew.
Also check if there are any restrictions – some policies require you to lock away higher-value items at night or to install security lighting.
The British Insurance Brokers' Association, whose members can arrange specialist insurance (www.biba.org.uk or 0370 950 1790), says watch out for the limits on the amount of cover available for high-value items, such as hot tubs, statues, and plants – for example, a policy may cover £1,000 to £2,000 in total for plants, or, say, up to £250 per item.
Insurer LV='s home contents insurance policy, for instance, pays up to £1,500 for loss or damage to garden contents within the boundaries of the home including theft. It also pays up to £1,500 for loss or damage to hedges, trees, shrubs, plants and lawns under both its buildings and contents policies.
Research last year by comparison site MoneySuperMarket found that the average garden contained £1,457 worth of valuables, with 29% of the 2,000 people polled having had items stolen from their garden or shed. Surprisingly, 59% had never listed outdoor items on their home contents policies.
So make time to do a tally of the valuables in your garden for insurance purposes – you'll be surprised how it can all add up. Then, with security measures in place, you can relax in the knowledge that your outdoor space is as safe as it can be.