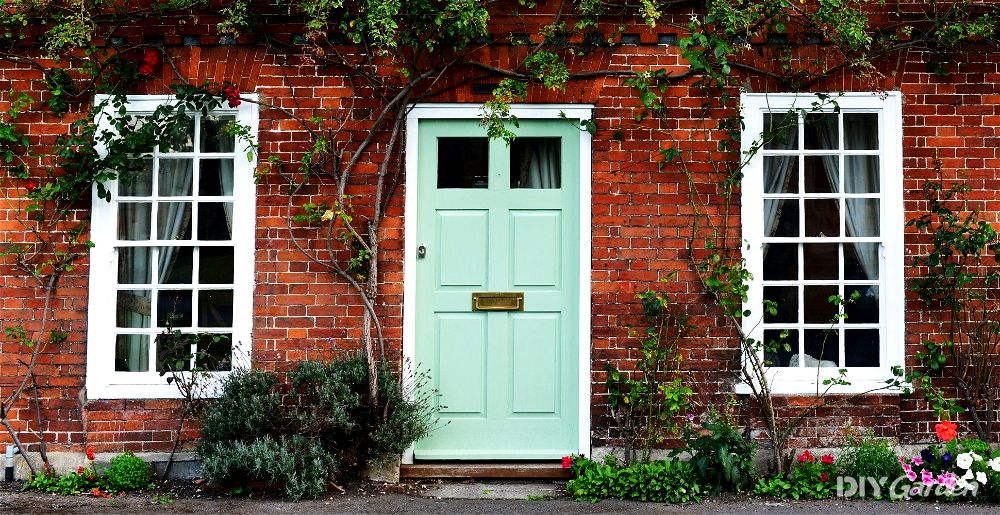 Whether you've just moved home and simply don't like the front door, or your old door is ill-fitting, rotten and in need of TLC, here's the lowdown on materials, styles and prices for a grand new entrance.
Should I paint or replace my front door?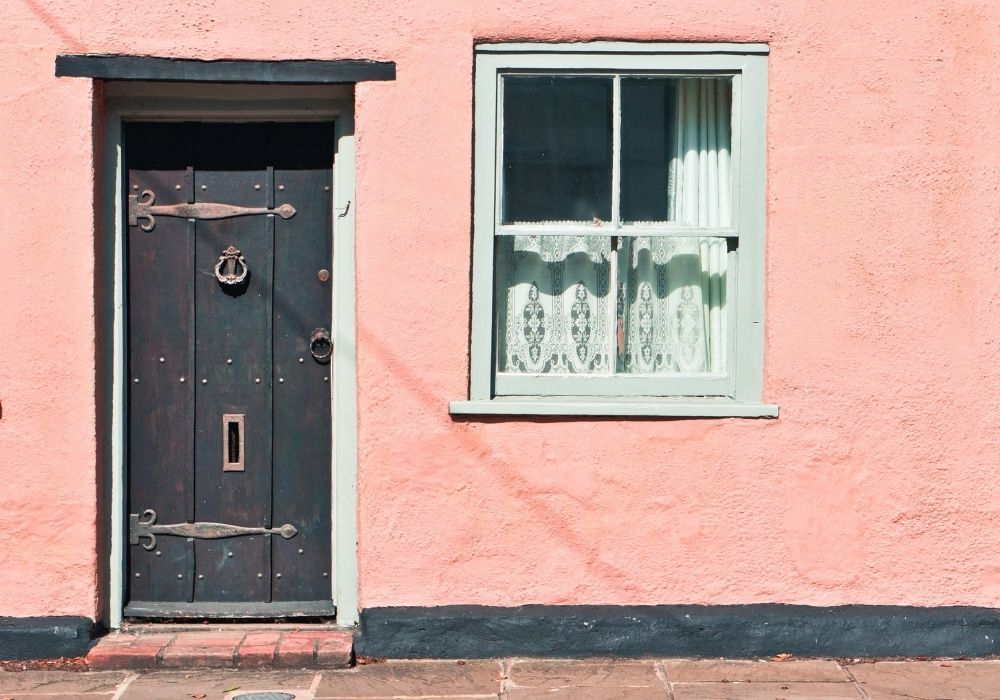 Before splashing out on a new door, it is worth comparing the cost of repainting it (and to factor this cost in if you're buying a new timber door).
How often you need to paint the front door depends on how exposed it is to heavy traffic and changing weather conditions, according to professionals at the Decorators' Forum.
"If it takes a battering from direct sun all summer, then is hit with rain and frost, I would suggest repainting every other year," advises Richard Irons.
Meanwhile, Pete Wilkinson recommends repainting every four years to keep it looking smart. "Any less and it could get expensive and any longer it will start to look shabby and cost even more to re-do," he adds.
As a rough guide, decorators on the forum quote between £175 and £350 for labour including materials but not paint. But if the door needs stripping back to bare wood and is on a listed property, it could cost £800-plus.
When you think that you can buy a composite door that won't need repainting from around £500, a new door is tempting.
Do I need planning permission?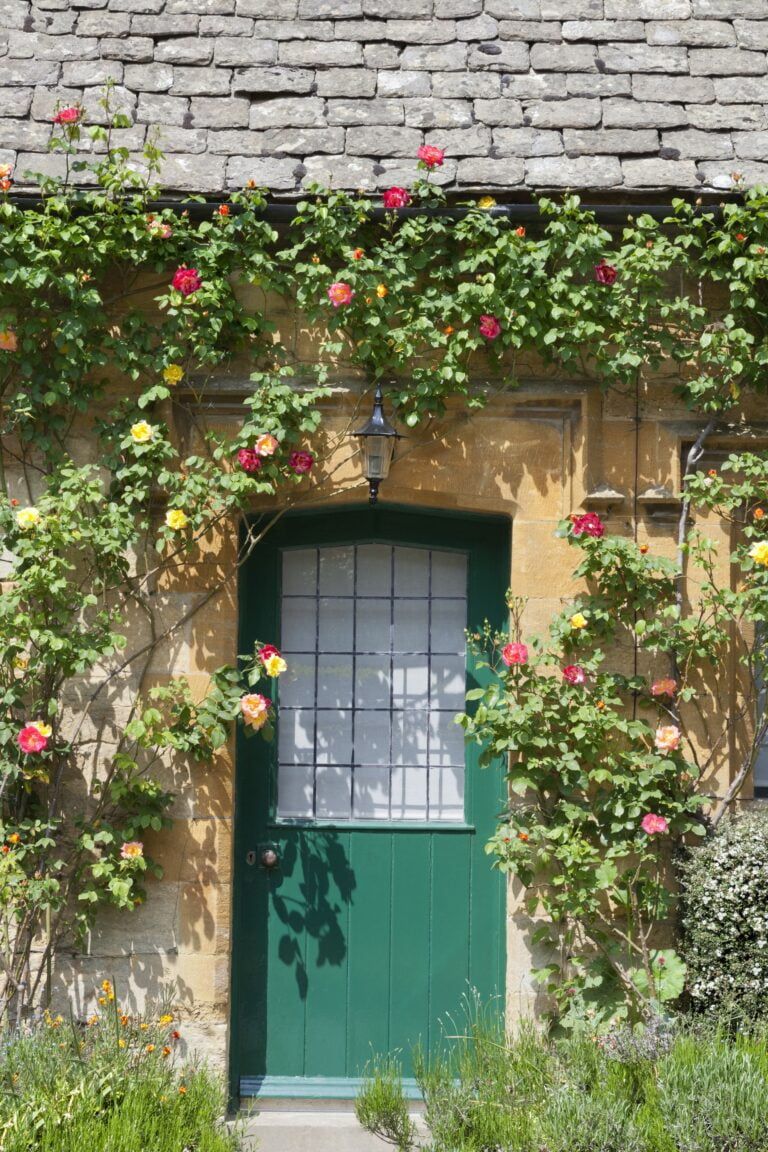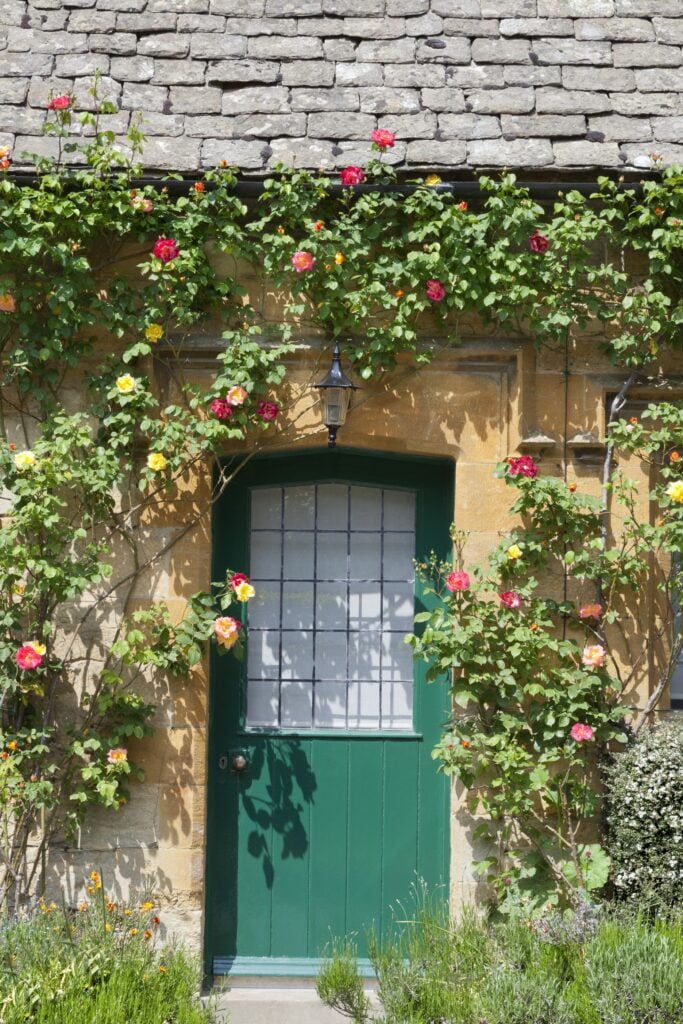 The good news is that you don't usually need planning permission to install a new door if it is similar in appearance to the door used in the construction of the house. The exception is if your home is a listed building, and there may be restrictions if it is in a conservation area, national park or area of outstanding natural beauty. If in doubt, check with your local planning authority.
Replacement glazing for front doors will need to meet building regulations for safety and thermal performance. A registered installer can carry out the work without building control approval, but you will need to approval for a DIY job or if your handyman is not registered.
You can find installers in your area at FENSA, the government-authorised scheme that monitors building regulation compliance for replacement windows and doors.
How do I choose the material?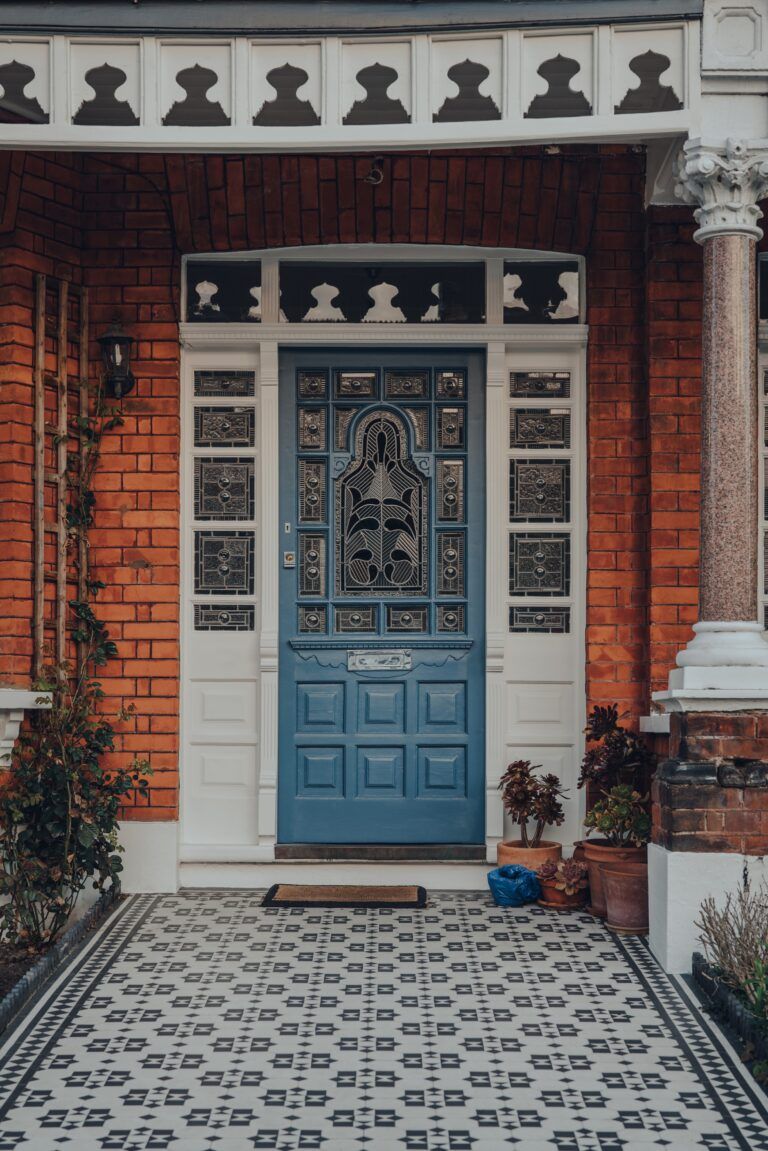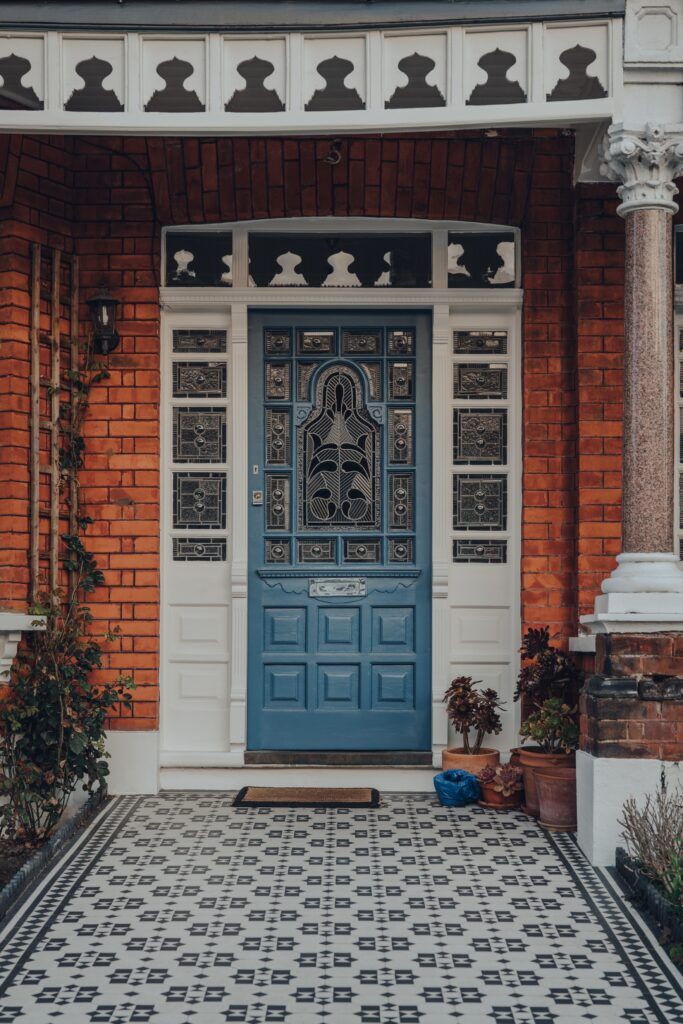 If you live in a period home, then fitting a door that suits the era will enhance its value and blend in with neighbouring homes. There are plenty of Victorian, Edwardian and 1930s' styles available– with wood being the favoured choice here. In contrast, aluminium, uPVC and composite materials work well for contemporary homes, but there is no hard and fast rule about it.
Front doors can cost anything from under £200 to thousands of pounds, plus £130 to £200 for installation, according to Priceyourjob.co.uk.
Timber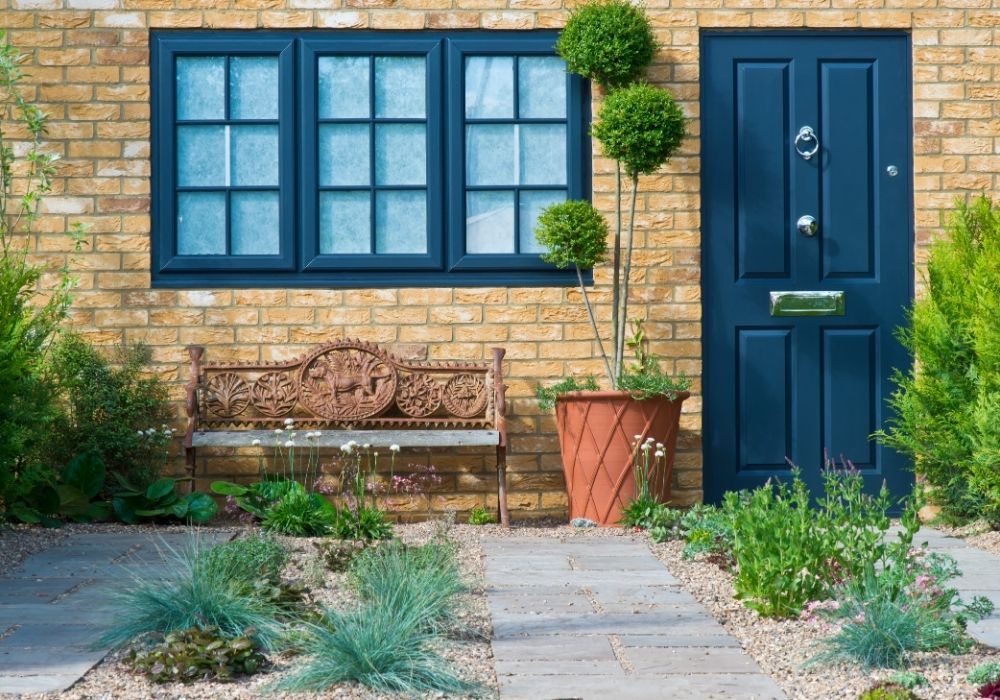 A popular choice for period and country homes, timber doors are available in both soft or hardwoods. As a guide, pine doors range in price from £120 to £1,100, or from £300 to £1,800 for solid oak doors.
Alternatively, you could choose a reclaimed door – at the time of writing, a 1930s' style oval glazed pine door cost £250 from Englishsalvage.co.uk. But remember, a second-hand door won't be as secure as a new one – and you may need to replace the door frame to get a secure fit.
You may prefer the look of natural wood, but, according to the Victorian Society, Victorian doors were painted using gloss oil paint – and brilliant white was not an option back then.
Pros: Solid and offers good security
Cons: Cost of painting and regular maintenance
Composite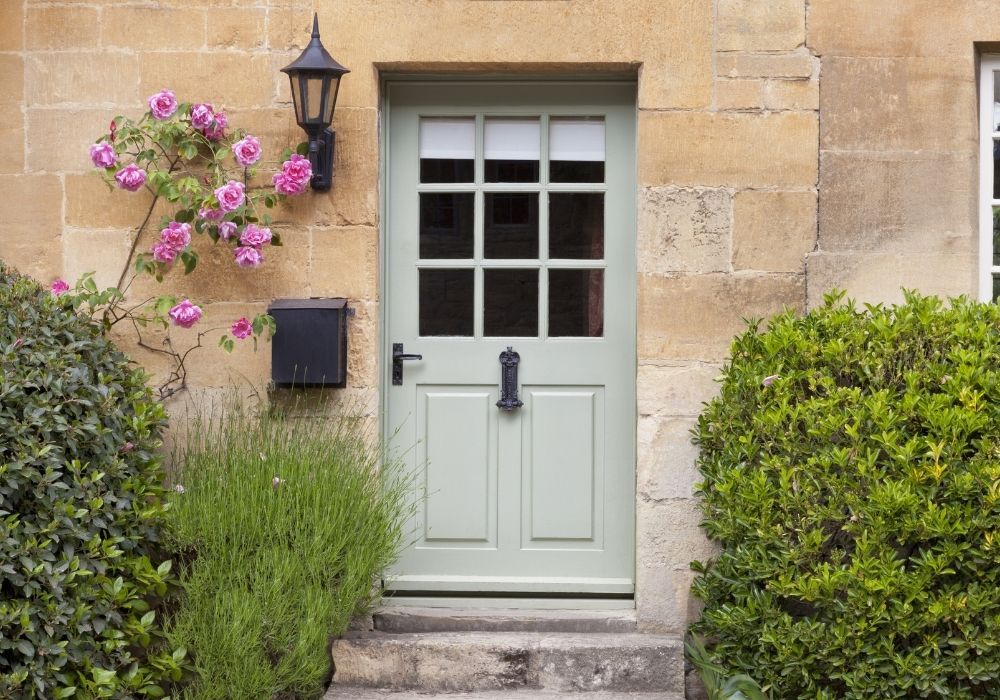 A stylish choice for contemporary homes, composite doors are built up of layers of materials to offer strength and durability. These doors tend to have an outer layer of glass reinforced plastic (fibreglass to you and me) or reinforced steel, a sub-frame of timber or steel and a central core of polyurethane foam or hardwood. Sold as door sets with frames to match, they are pre-finished in colours or woodgrain effects, so there is no need to paint them. Prices range from around £500 to £2,500 supply-only.
Pros: Very secure, energy efficient plus wipe-clean finish
Cons: Colours can fade in time
Aluminium
Perfect for a contemporary look, aluminium doors come in a wide range of sizes so it's a good choice if you need a large door. Expect to pay from around £1,000 to £3,000.
Pros: Almost maintenance free and powder-coated in a wide range of colours. Environmentally friendly.
Cons: Aluminium can get watermarks from the rain. Expensive and needs specialist installation.

uPVC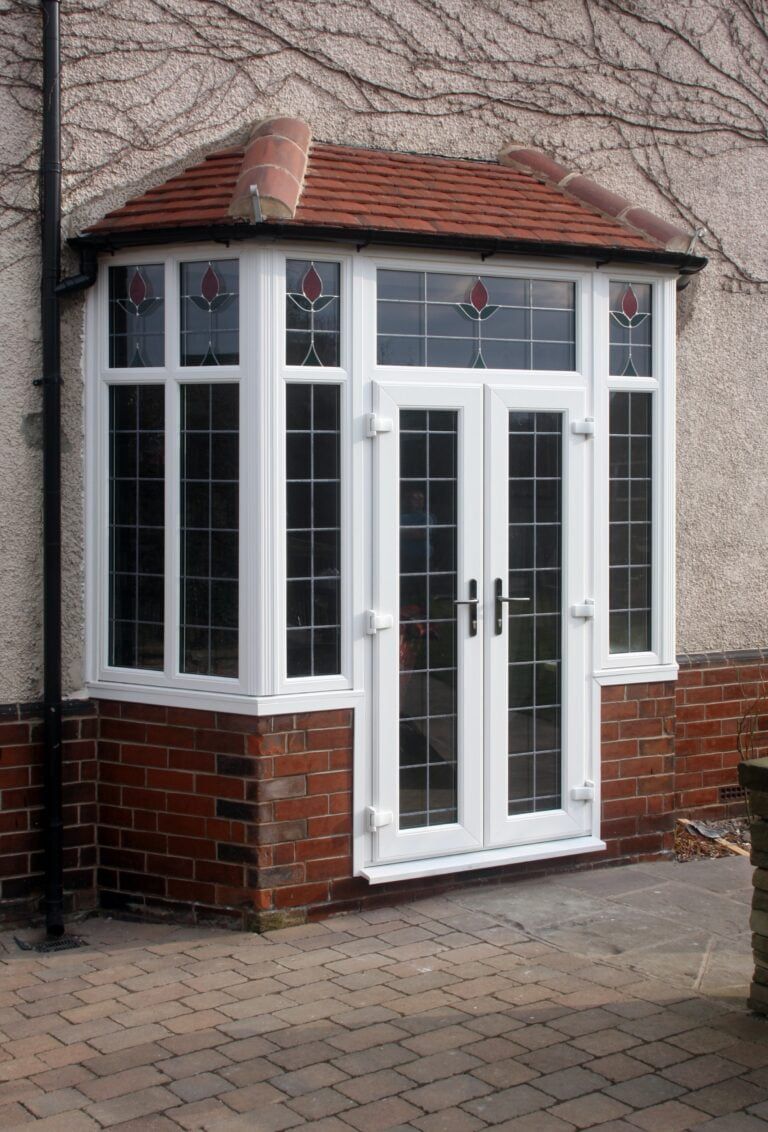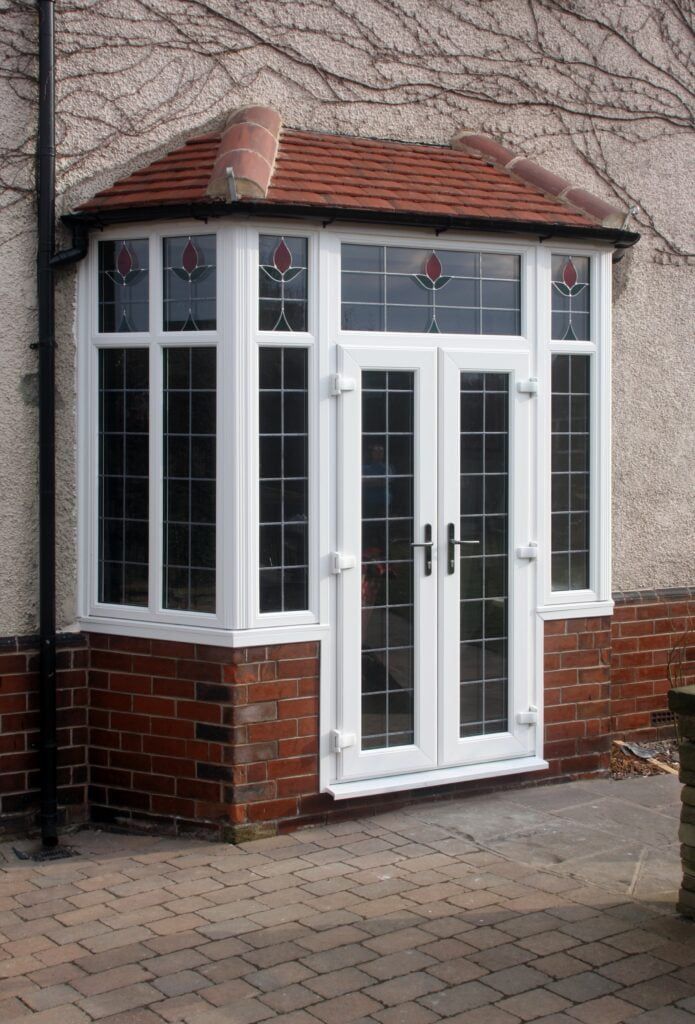 Short for Unplasticised Polyvinyl Chloride, and with steel-reinforced frames, it is widely used for external doors and frames in modern homes. Expect to pay between £250 and £450 for supply-only, according to Price Your Job.
Pros: Inexpensive, weather-proof, energy efficient and wipe-clean.
Cons: Loses points on style and whites can yellow over time.
What about the hardware?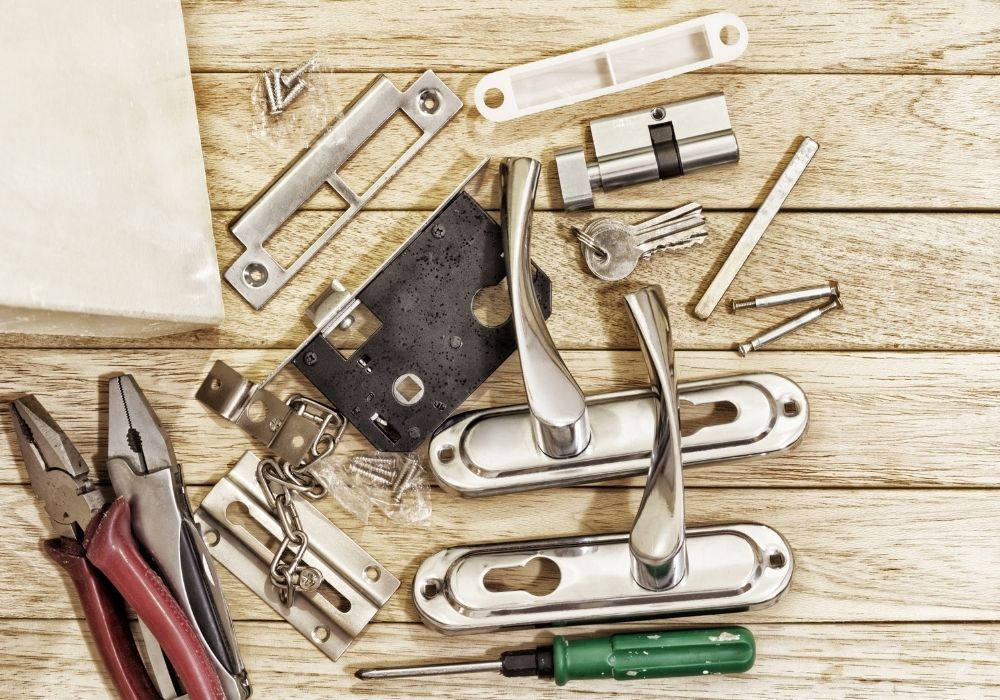 Practical choice for everything from hinges and locks to knockers, letterbox, doorbell, door numbers and knobs or handles are chrome, nickel or stainless steel, which can withstand the worst of the British weather.
Polished brass is popular for period homes, but it will wear and tarnish over time, while black cast-iron suits rustic settings but can be prone to rusting.
You can pay around £12 each for a polished brass door knocker or letter plate from DIY stores or up to £400 each for a brass knob or knocker from upmarket architectural suppliers.
Which locks do I need?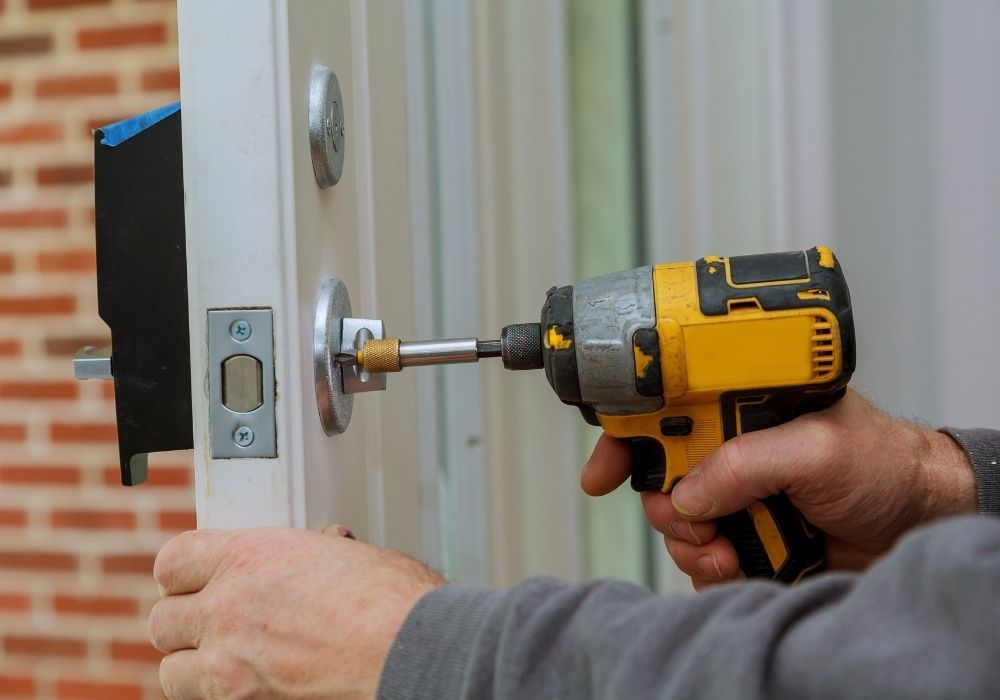 Having the right locks will protect you from burglars but can also cut the cost of your home insurance.
For wooden front doors, a five-lever mortice deadlock is the go-to lock for security. Set into the wood at the edge of the door rather than surface-mounted, it should ideally conform to BS3621, which will have been tested against burglary. Prices start from as little as £30.
For extra security, you can add a rim deadlatch, which automatically locks when you close the door. Also called a night latch, these start from around £25 or from £80 for BS3621 approved ones.
If you have a uPVC, aluminium, or composite door, these tend to be fitted with multi-point lock system (SS310 or TS 007 3-star kitemark approved). There is one main lock, but between three and five bolts will engage along the length of the door when you lock it.
Expect to pay from around £115 to have a front door lock fitted, according to the Master Locksmiths Association – but always get three quotes and avoid booking a locksmith out of hours.