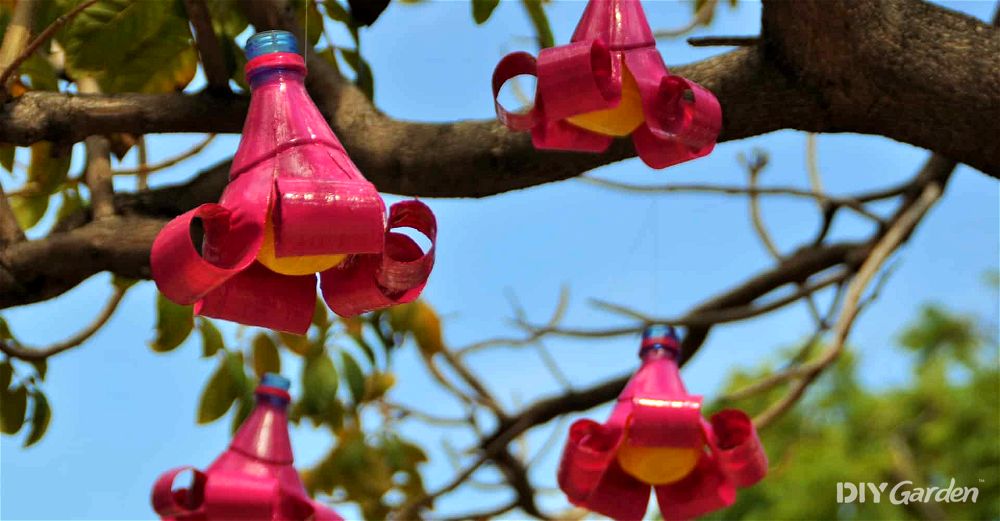 About to throw out that old chest of drawers or rusting chandelier? Don't! Upcycling ideas have exploded in popularity recently, and it's not difficult to see why. What could be more satisfying than taking an old disused item and creating something bespoke and personalised with it? It's not limited to repurposing things within the home either. Here are some fantastic ideas for turning your junk into funk and giving your garden a unique, quirky edge.
Upcycling Old Furniture
Your neglected sideboards, chairs and even bedframes can be transformed into incredible garden features. Create a wonderful tailored planter display by painting old sideboards in lovely vibrant colours and covering the surface with pots in bloom. You can even pull the drawers out and use them as bedding space too!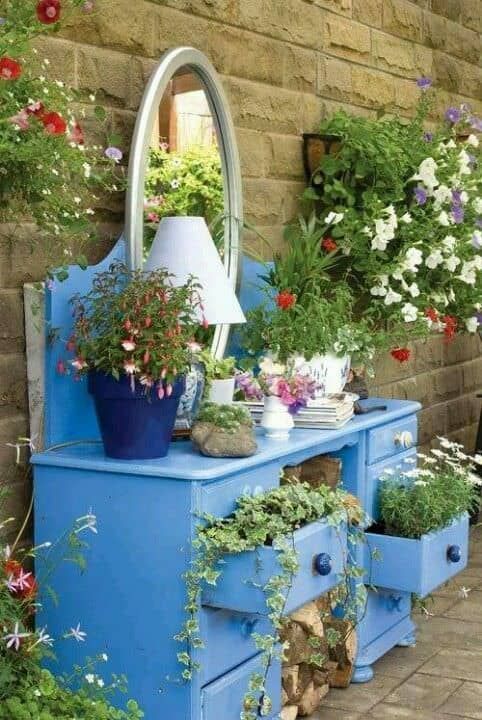 Chairs can be used in a number of different ways. You can simply paint them and use as a storage platform for your planters. If you're more adventurous with your tools you can take the legs off and use the seat as a hanging swing, or secure to a wall as a hanging shelf for your planters.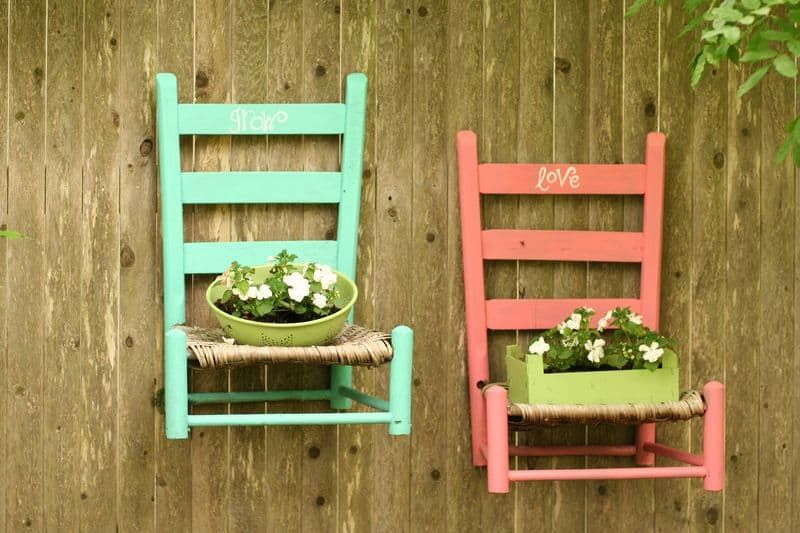 Bedframes can be disassembled and remodelled into a fabulous garden bench. Wrought iron headboards make great frames for climbing and trailing plants through, and they can even be repurposed as garden gates.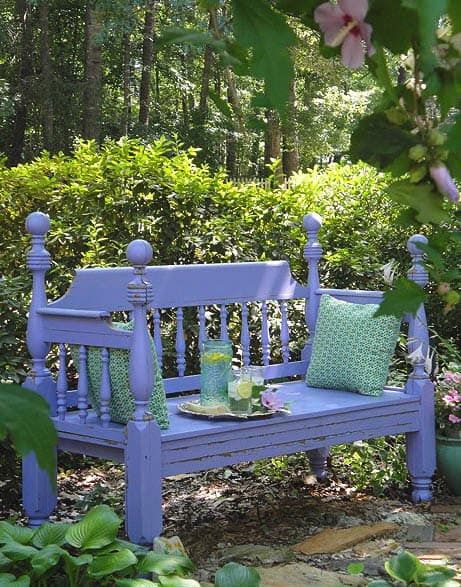 Upcycling Shoes, Boots and Handbags
Want your garden to reflect your own personality? Then put your old shoes, boots and handbags to good use as planters. Go wild with matching (or clashing!) colour schemes to build your own little piece of outdoor heaven. Why not recruit your kids and get them to plant some of their favourite flowers in their outgrown wellingtons? Just remember to drill holes in the bottom first to ensure adequate drainage.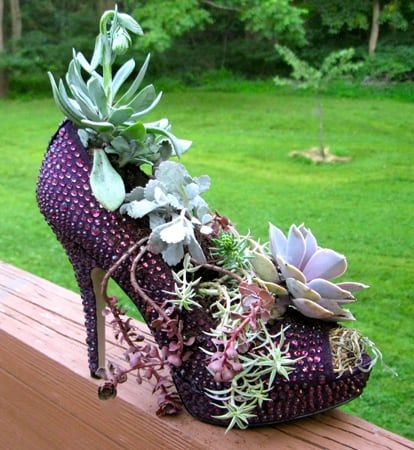 Upcycling Kitchenware
Got a stack of old mismatched pots and plates? Great! Pots, cups and even teapots make fabulous planters. Again, remember to drill holes in the base for drainage.
Plates can be used in a variety of ways. Ever heard of 'plate art'? It's a thing! Use your old crockery to brighten up your boring fence or shed walls. Pieces of smashed dishes can be used as mosaic tiles to make a feature of old garden tools.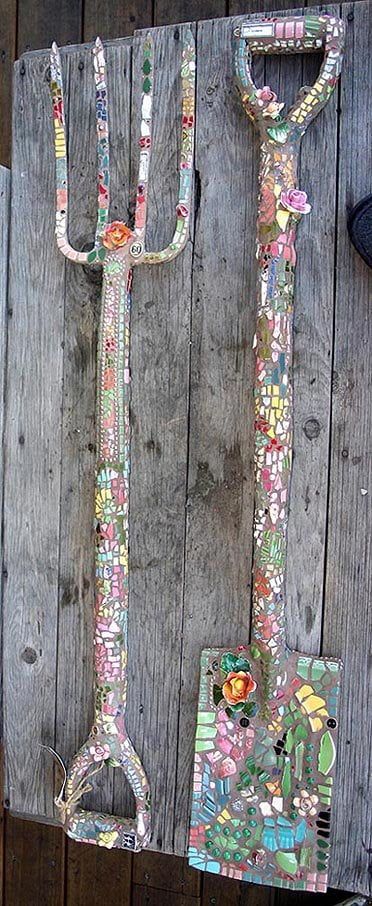 Upcycling Broken Planters
Don't throw out those chipped and cracked planters at the end of the season. Arrange them creatively together to form little fairy gardens and artistic landscapes. Or cut them down the middle, secure to a fence or wall and fill them with your favourite herbs. Just because it's broken, it doesn't mean it's useless!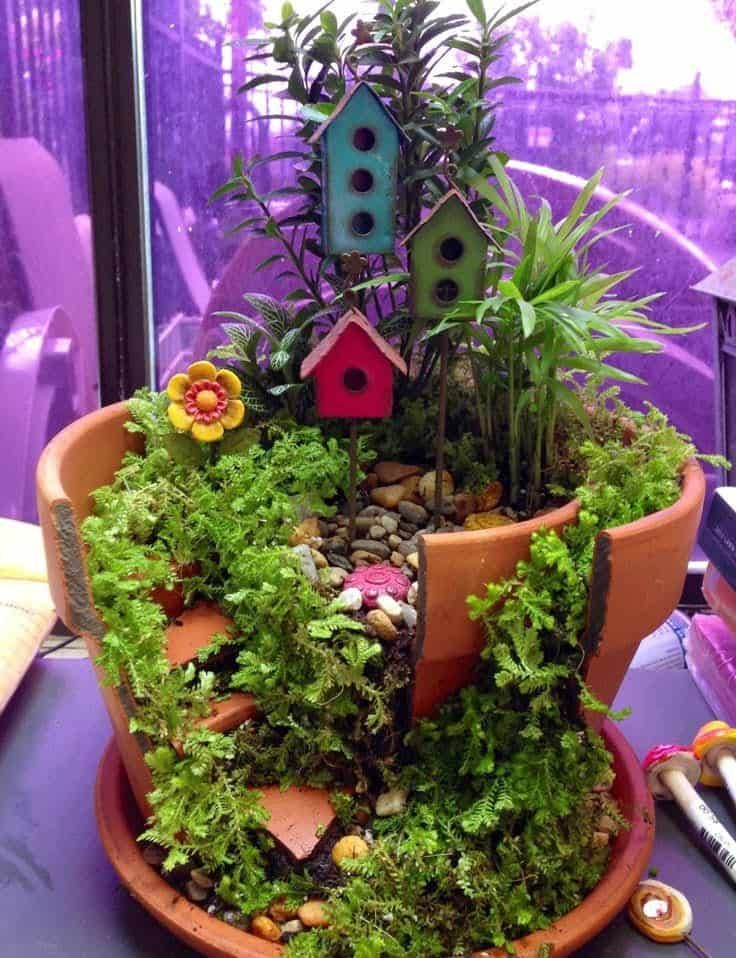 As you can see, practically anything can be recycled in your garden. You just need to look at it from the right angle and figure out how you can make use of it. Not only is upcycling an enjoyable, rewarding hobby that will help you save money, it's also a great way to infuse your own personality and lifestyle into your outdoor space. What are you waiting for?!