Starting a gardening business?
There are some fundamental tools you'll need to set you off on the right foot.
Whether short-handled, long-handled, or powered, we'll take you through all of the tools you need to make your business boom.
Gardening Business Essential Tool List
1. Gloves
Regardless of what you're doing in the garden, you're going to need gloves. You'll be using your hands at all times for your gardening business, so it's worth protecting them!
Gardening gloves save your hands from cuts and scrapes and will reduce the effect of rubbing, so your hands won't be covered in blisters!
If you're handling chemicals, gloves will protect you from the harmful effects of those, too!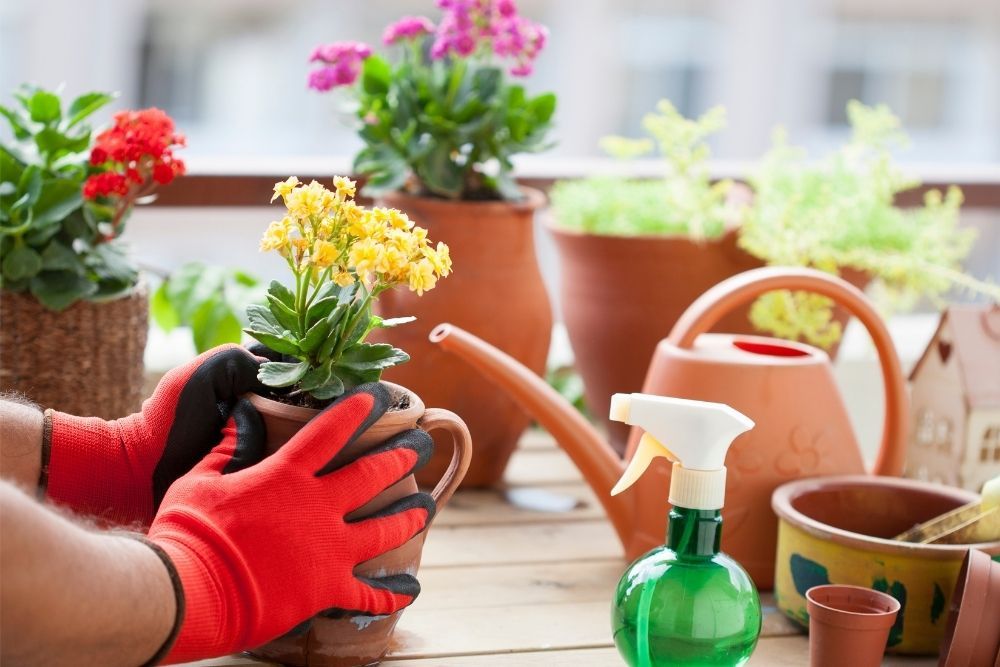 2. Hand Trowel
A hand trowel is one of the most-used gardening tools. Get yourself a short-handled hand trowel for small jobs, like planting saplings, minor digging, and uprooting weeds.
If you're tending to borders filled with tiny plants, the handy trowel is going to be most helpful.
Ensure you choose a strong, stainless steel trowel for optimal durability and less rust.
3. Secateurs
Pruning is a common occurrence in the life of a professional gardener. For that, you'll need secateurs. You use secateurs to prune back branches and twigs; they'll cut even the thickest of stems.
Bypass and Anvil are the two main types of secateurs.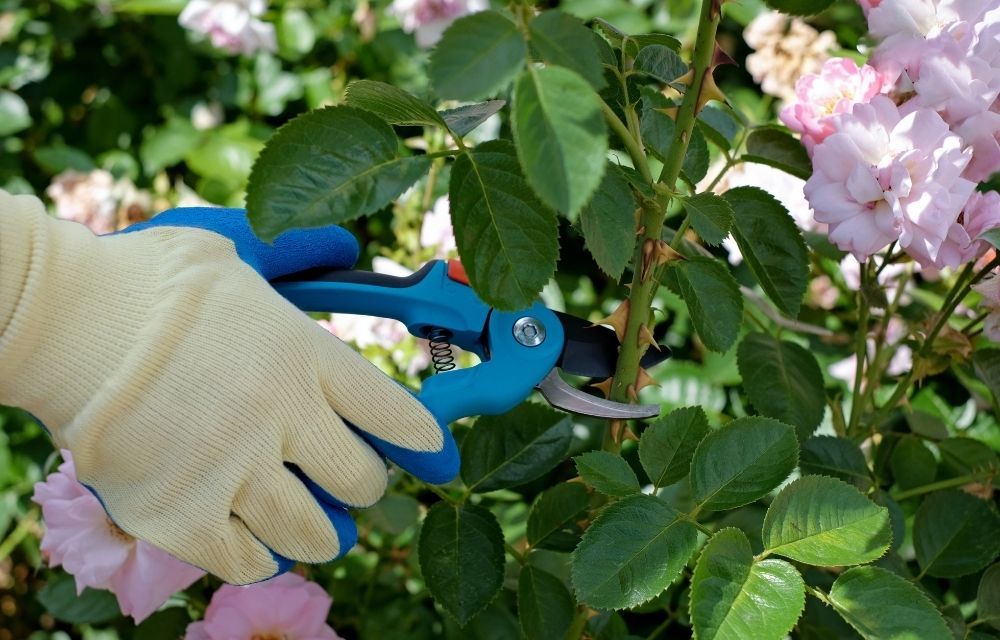 Bypass Secateurs
This is the most popular secateur type. They work in a similar way to scissors, having two sharp blades that bypass each other. This gives a defined cut and reduces cell damage to the pruned plant, allowing it to grow back quicker.
Anvil Secateurs
Instead of having two blades, anvil secateurs only have one. Like a knife hitting a flat surface, anvil secateurs have a blade that meets a metal base. The branch, stem, or twig is forced onto the flat surface and then cut by the blade.
The upside of this secateur type is its power; it's perfectly suited to pruning the woodiest of branches and stems.
4. Spade
A spade does the same as a trowel but on a bigger scale. You'll need it to dig, break up, and lift the soil. Planting medium-sized plants and removing larger weeds with extensive root networks is made easier too.
If, to begin with, you're only looking to buy the essentials, you'll likely skip an edger. Spades are a great alternative to keep lawn edges looking sharp.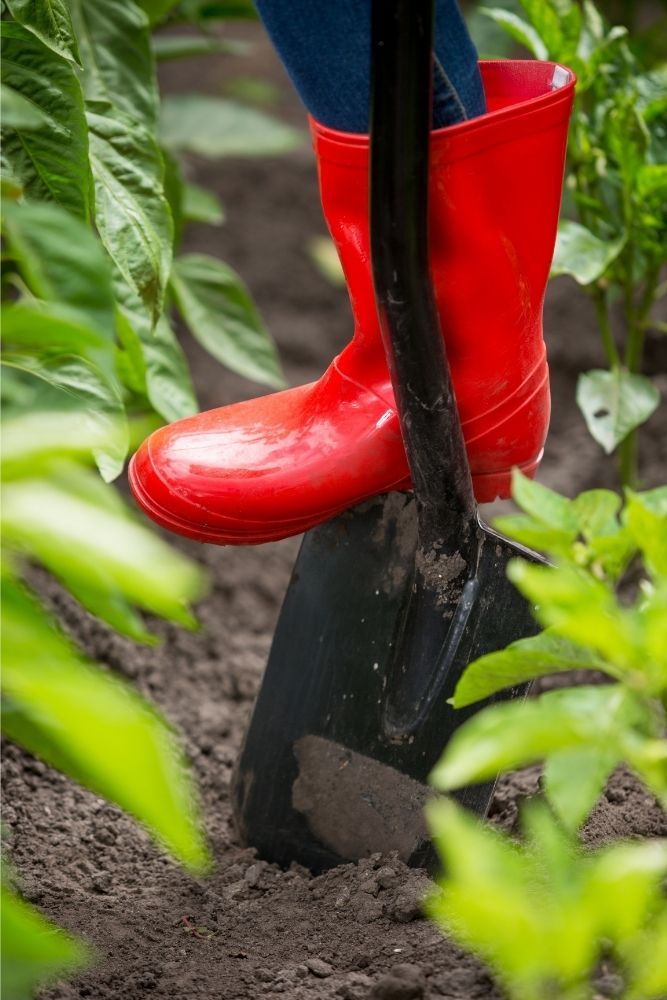 5. Hoe
A hoe is a long-handled tool that makes the gruelling task of weeding flower beds light work. It's the best tool for weeding, so it makes the essentials list.
Pick a hoe of high-quality material, ideally stainless steel, so it's easy to use. If you're fighting off weeds, you'll need something comfortable to hold!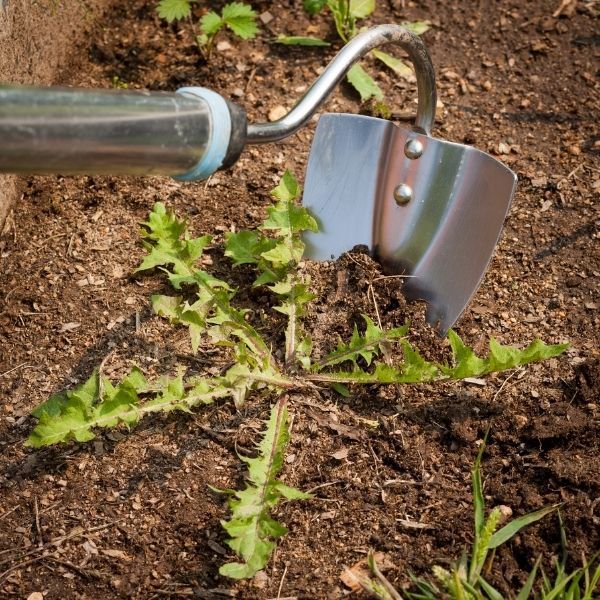 6. Lawn Mower
A lawn mower is another indispensable garden landscaping tool.
Running a gardening business, you're going to come up against some mighty big lawns. Unless you want to spend hours tiring yourself out cutting grass with a pair of shears, a lawnmower is a must.
Lawnmowers provide a precise cut, giving the grass a well-manicured appearance. You'll also get those appealing crisp lines (if you walk straight while mowing!).
Although they're costly initially, you'll quickly make your money back in time and effort.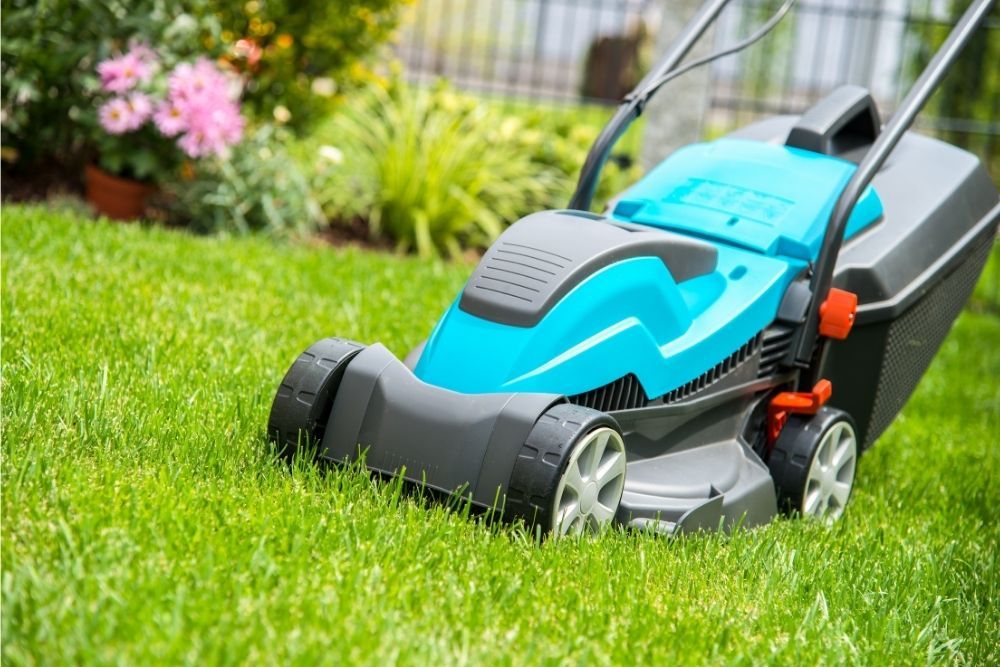 7. Rakes
A grass rake will help you remove cut grass left from the lawnmower or rotten leaves that have made a home on the lawn.
You'll want a hand rake too. This will help you get rid of rubbish and leaves from your customers' flower beds and borders. Additionally, you can use it for levelling and spreading compost and soil.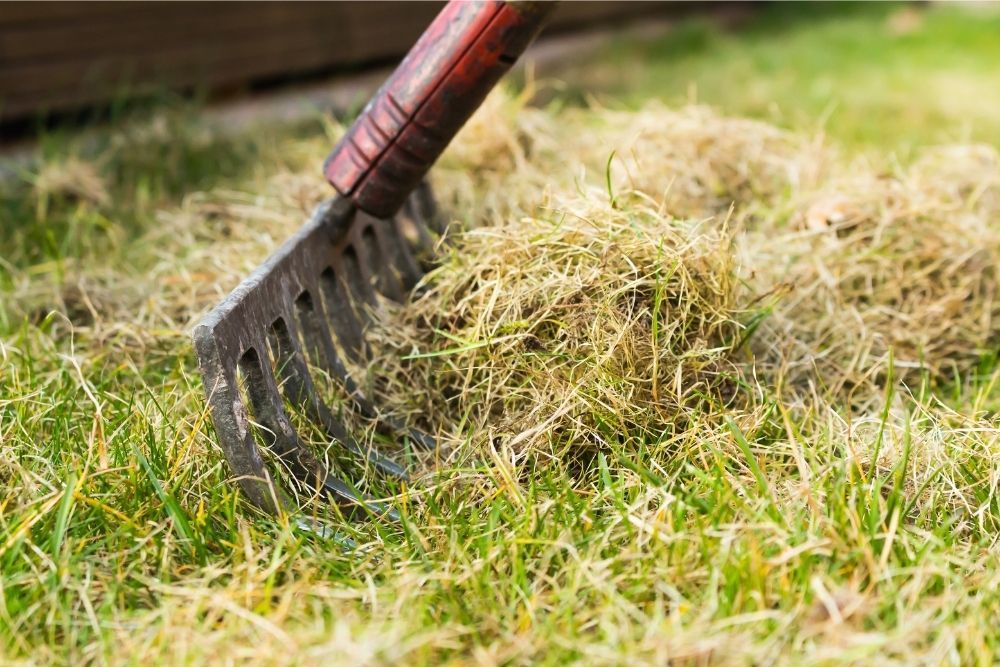 8. Fork
The garden fork is another everyday item for landscape gardeners.
Use the fork to prepare your soil before planting, breaking it up so that it's the perfect consistency for your seeds and plants.
A garden fork is also helpful for extracting unwanted plants from your soil without cutting off the roots and is vital when surrounding your plants with compost, fertiliser, or manure.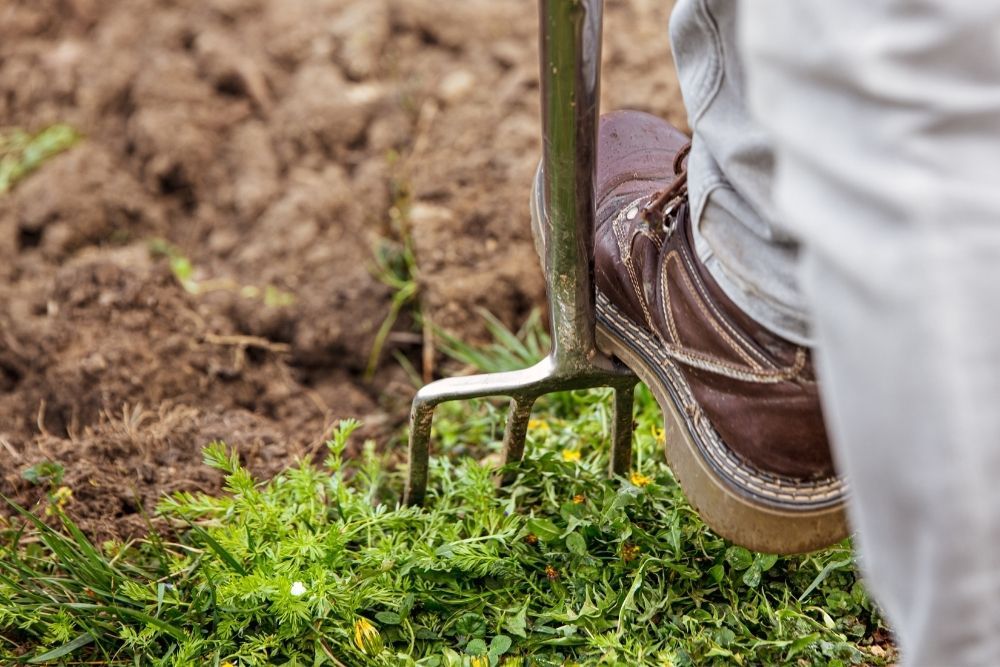 9. Shears
Garden Shears can reach what the lawnmower can't, so they're suitable for lawn edging and those tricky bits around shrubs and trees.
This practical tool can also tackle branches, stems and can create striking, straight-edged hedges.
10. Hose/watering can
You could do all the garden maintenance in the world, but without water, there will be nothing to maintain!
We recommend a hose rather than a watering can, as gardening companies typically work in more extensive gardens with many plants. To save yourself some time and aggravation, buy an anti-kink hose.
But if you're looking for a delicate sprinkle, it's a wise idea to have a watering can, too. Hoses are a fantastic addition to a toolset, but the pressure can be too harsh for some plants.
What do we recommend? Both!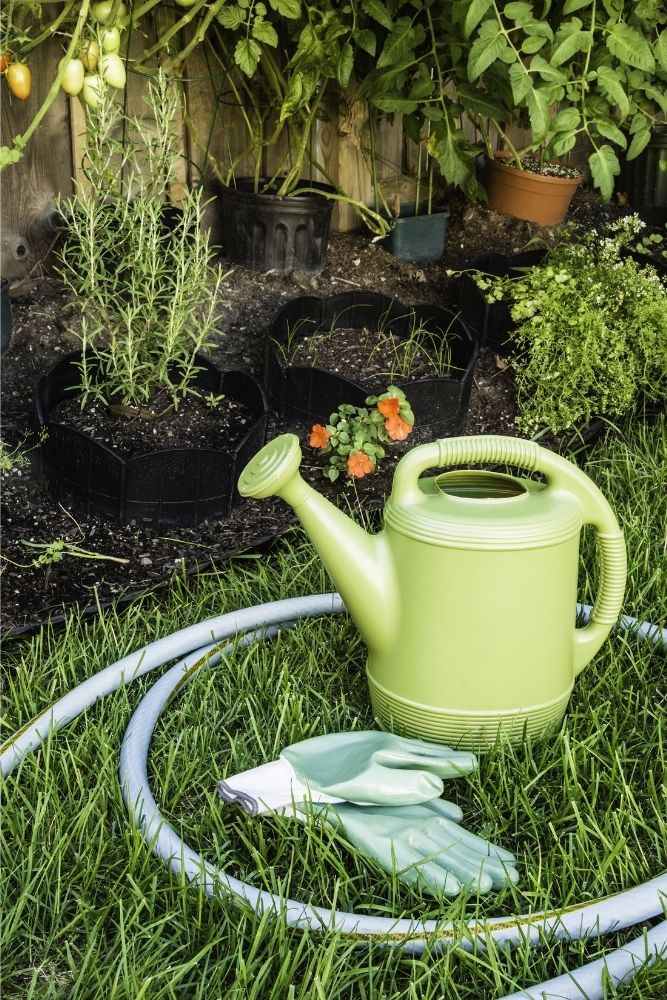 Get Started!
There you have it; the 10 all-important garden landscaping tools necessary for a fledgling gardening business.
Keep your gardening hands healthy with gloves, and equip yourself with both short-handled and long-handled tools, so every job is covered.
Rejuvenate your customers' flowers and shrubs with good watering, and leave their lawns pristine with a fresh mow.
So, what are you waiting for?