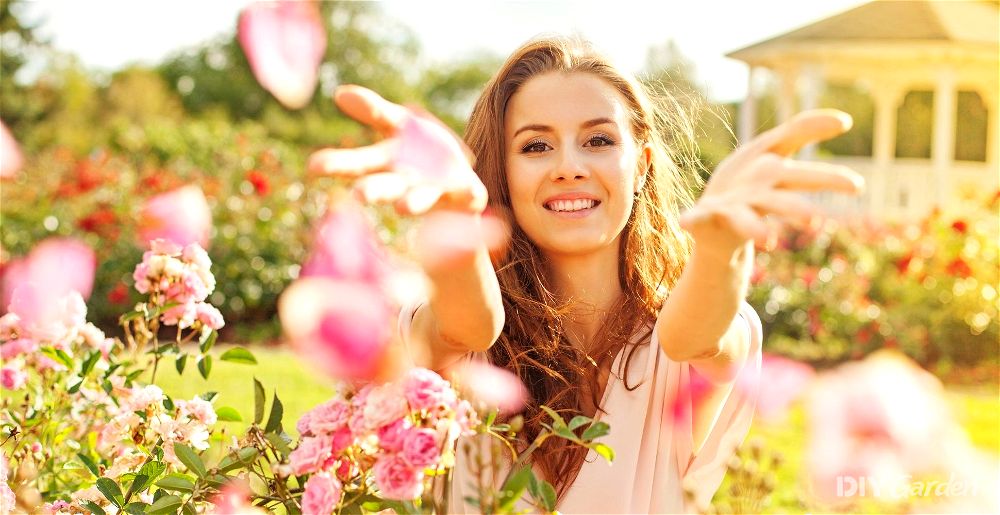 Spring is just around the corner – Yessir! It's just about the best gardening season of the year when there's everything to play for. All our hopes and dreams are waiting to blossom making this year's garden better than ever.
Whatever stage your garden is at, an unpromising bare patch, newly-planted or well-established, there's always room for improvement. Those warmer days are nudging in, so pull on a warm jumper, grab your garden tools and away we go!
Time for a spring-clean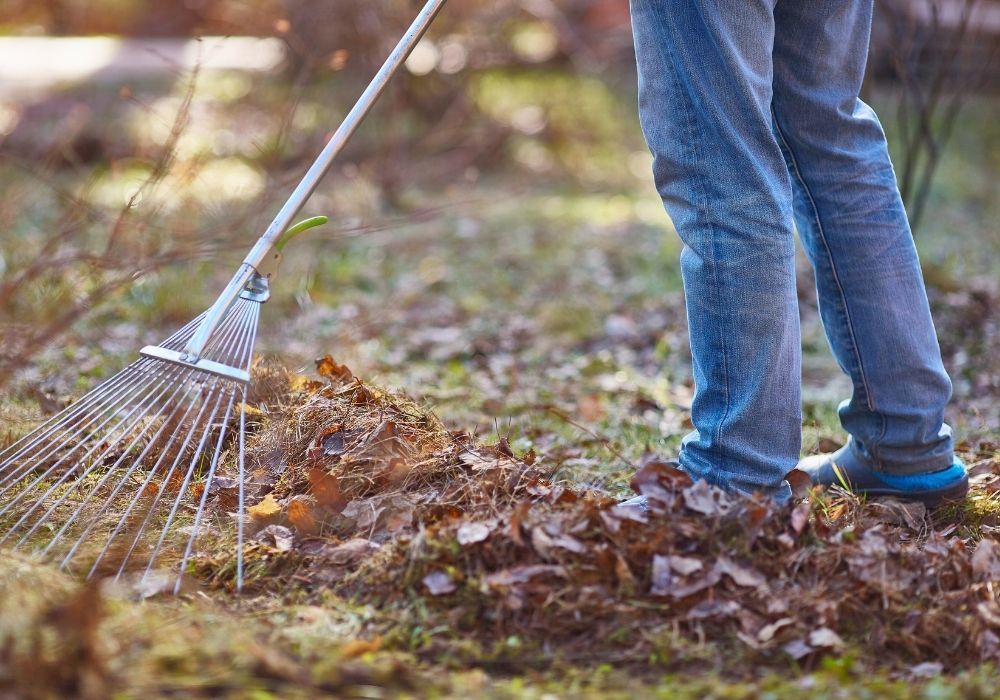 Can't see the wood for the trees? It's time for a tidy-up. If you've left the autumn leaf clearance till now, it's time to get a wiggle on. Throw them all into paper sacks and make your own leaf compost for next year. A tiny garden, no room for compost? Never mind, rake them all up and leave them out for the recycling refuse collection. Clean all decaying debris from the flowerbeds, comb the dead stems from ornamental grasses, collect fallen twigs and branches and save them for kindling at BBQ time. Ponds will benefit from barley straw to clean the water and brighten water features with a good scrub down using diluted bleach and water. (One-part bleach to four-parts water should see off any lingering nasties.)
Soil Fitness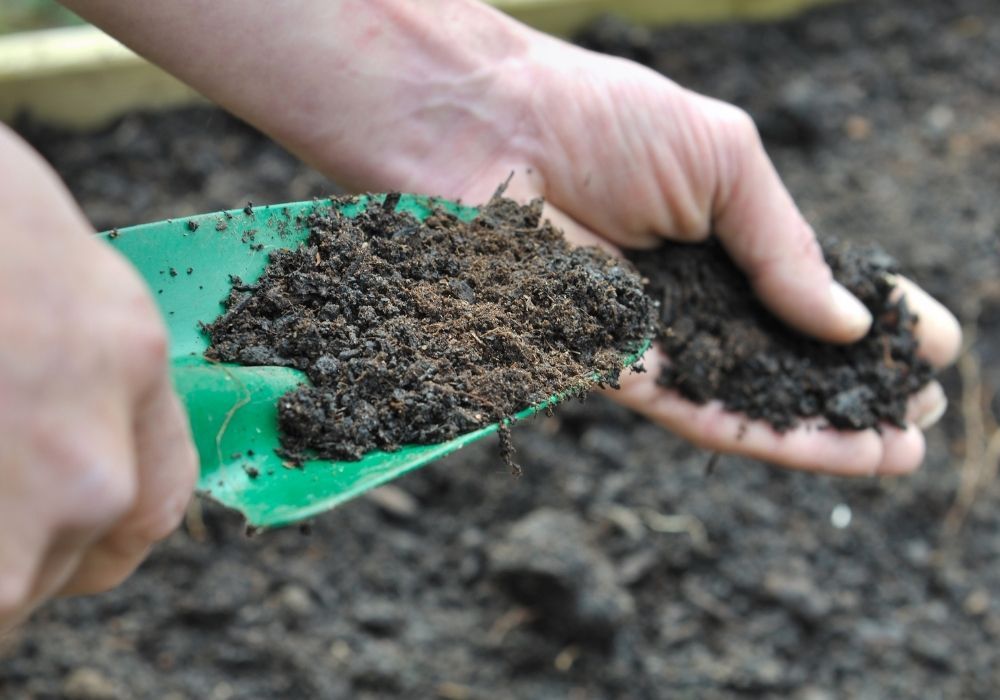 Soil is a plant's larder so make sure yours is fully stocked this spring. Garden plants are only as good as the soil they're grown in, so don't be a skinflint and give flower beds a treat whilst plants are still dormant. Mulching is a no-brainer and labour-saving too, so investing in a bit of spadework now, means you can take it easy once summer breezes in.
Applying a decent mulch (approximately 2"/5cm thick) across the surface of your flower beds at the beginning of the season means you'll barely have to think about feeding your plants again this year. Mushroom compost is a fabulous soil conditioner and slow-release fertiliser. Lightweight and easy to spread, it improves sandy and clay soil texture, the dark colour attracts heat from the sun, warming the soil and encouraging plants into growth. Because it's sterilised, there's no danger of unwanted weed seed sprouting and its high-water retention means less watering down the line. Get mulching now, it's a win, win.
Divide and conquer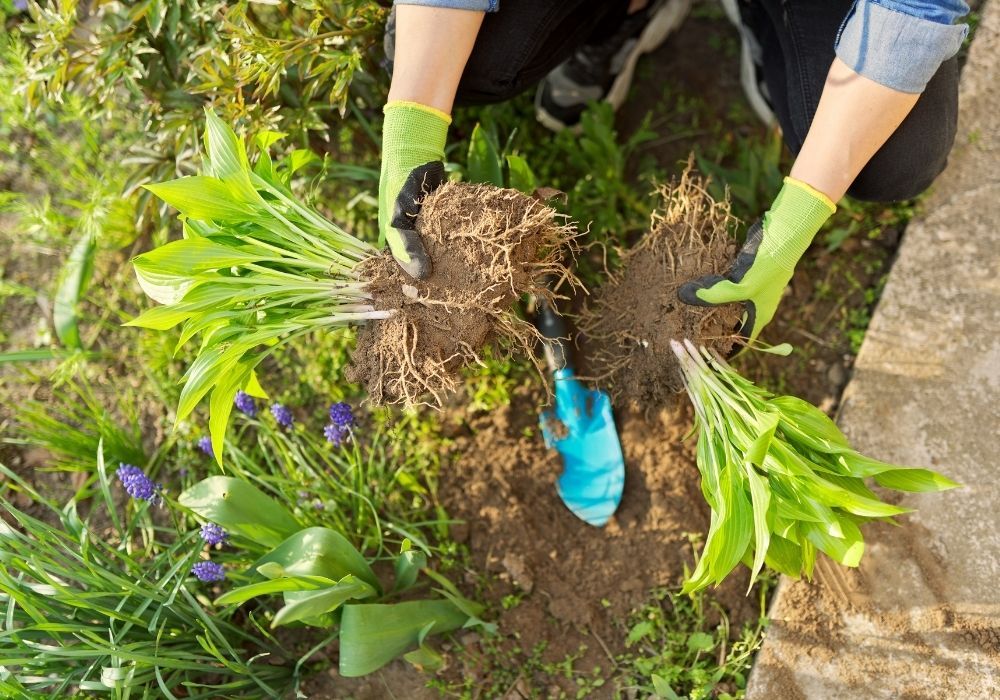 Spring is an ideal time to divide plants that have outgrown their space. It's easy enough to do but a sharp-edged spade will make the job so much easier. Dig up your clump and split it into equal-sized chunks. Replant them into new positions, lining the base of the hole with organic matter to give them a turbo-boost. Firm them in and water well. If you find you have a glut of plants after division, spread the love and offer them to your neighbours or local community gardening project.
Out with old in with the new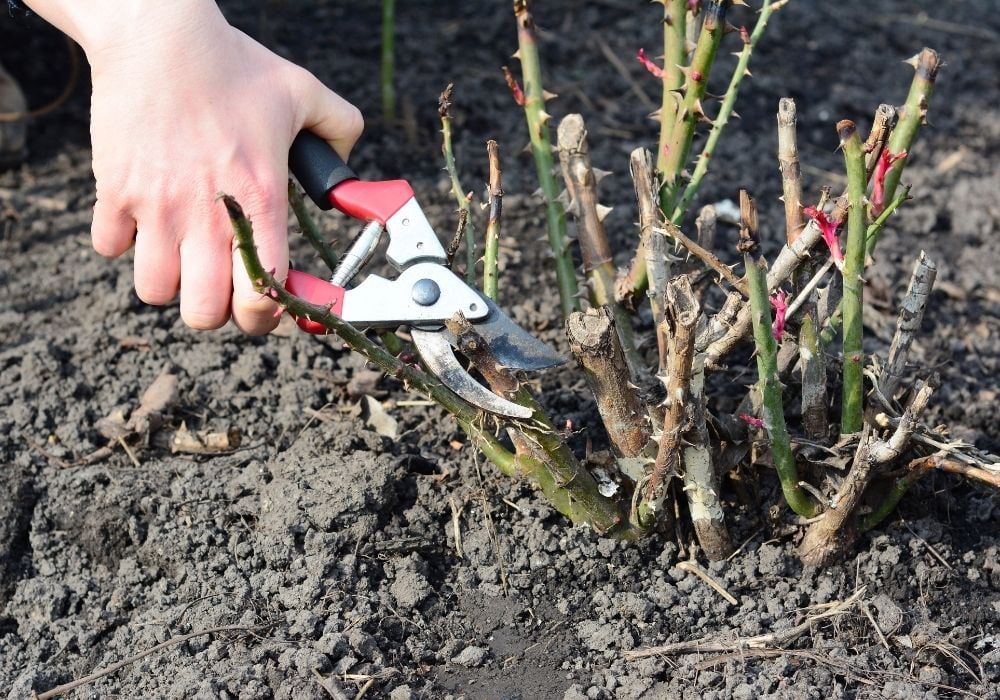 Out with the secateurs! Make sure they're clean and sharp before removing any dead and decaying foliage and stems. Winter brown is the new green from which all new growth will sprout, so be brave and cut hardy perennials back to ground level. Twisted, damaged and broken stems can be scissored clean from plants and shrubs too.
Roses rock
All those howling winds and hard frosts can rock roses at the roots making them unstable and prone to stress or disease. Give them a boost using organic material, farmyard or poultry manure applied at the base of the shrub. Use the heel of your boot to firm them back in the soil. They're ready to rock!
It's a stake-out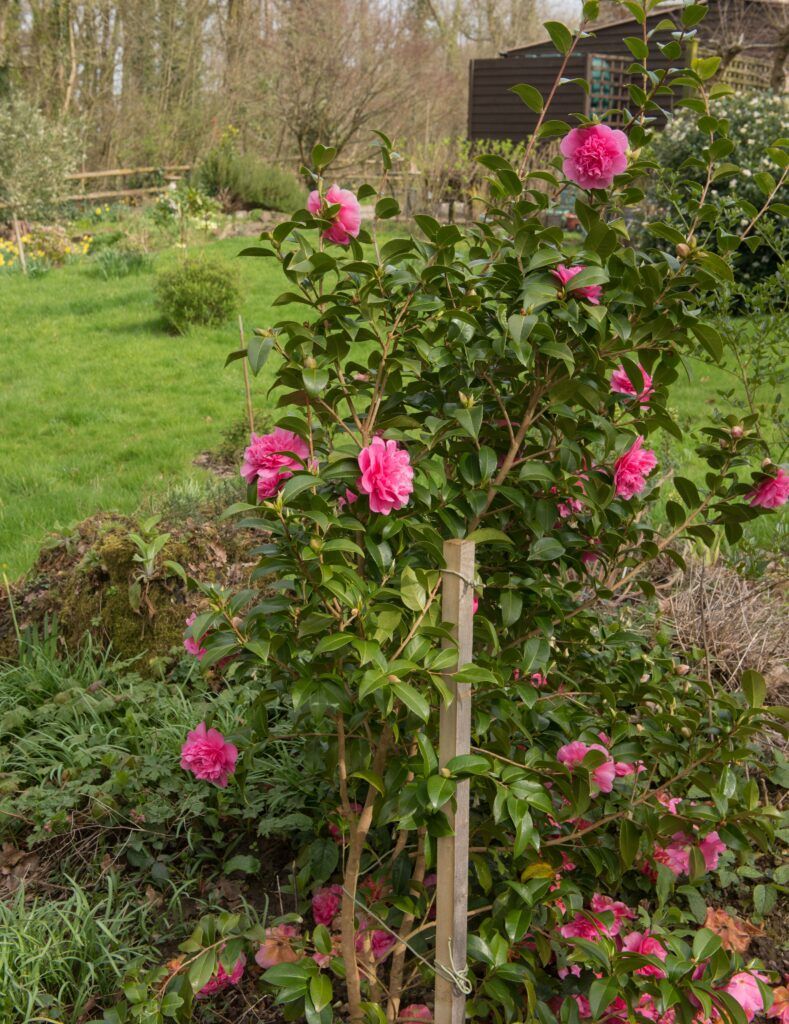 Many plants benefit from support to prevent them from swooning when flowering- time arrives. It's tempting to leave it until they bloom when they fall over from being a bit top-heavy and tying up plants in full flower always results in a strangled display. Hazel sticks work wonders or bamboo canes cut to length and lashed together with twine create a natural growing structure.
Alternatively, spoil yourself with decorative plant supports that will help your plants to look their best when their moment of glory arrives.
Climbing the walls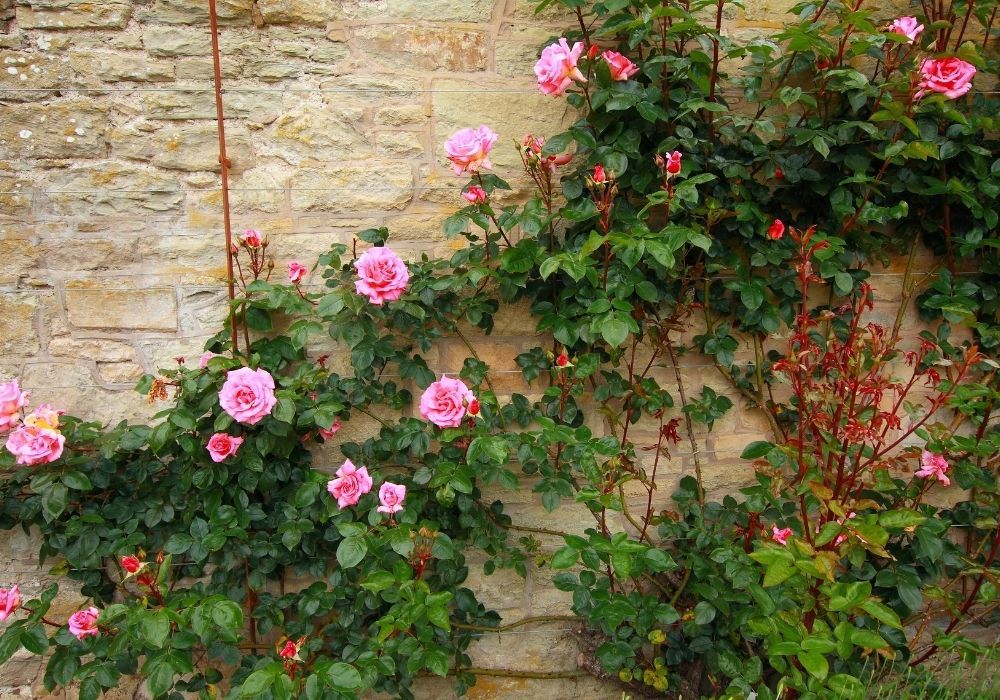 How about investing in trellis, garden screens or climbing plants to jazz up dull fences or ugly walls? Trellis and screening designs abound from the contemporary to the traditional. They come in natural and painted wood finishes, brushwood, plastic and metal, so whatever your garden style, there's something for everyone.
Climbing plants are fabulous for small spaces, giving you extra areas of vertical planting that create a colourful and fragrant outdoor sanctuary. Garden screens and trellis twining with climbers create living privacy panels, so if you're an urbanite it's the only way to go.
Water, water everywhere and not a drop to drink!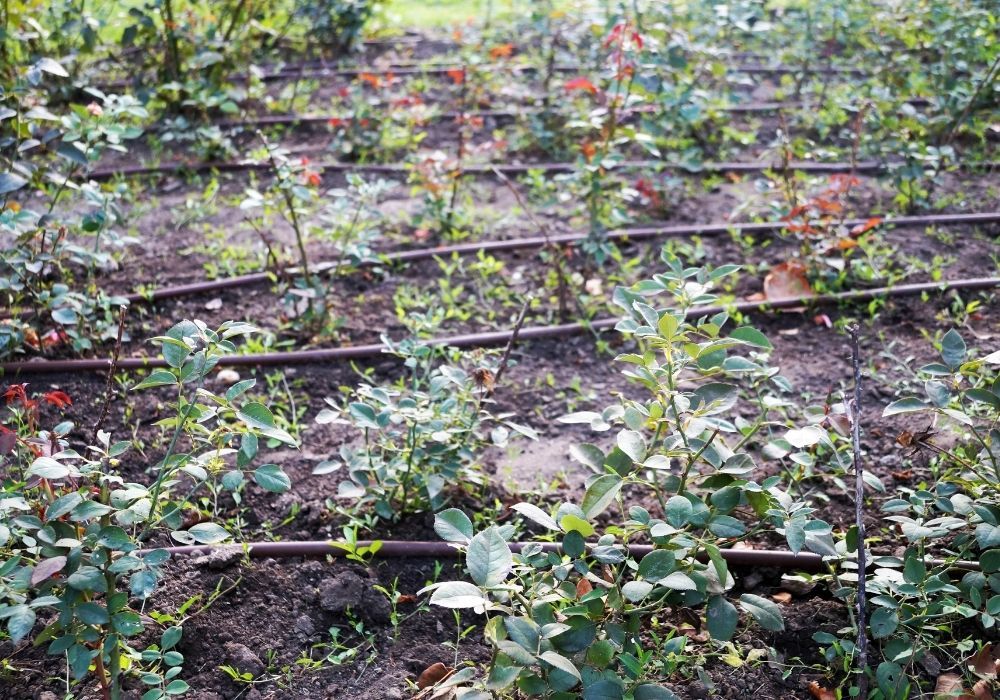 It's easy to forget about watering in spring when rain showers are so abundant, but savvy gardeners think ahead. When that heavenly sizzling summer arrives, wouldn't you rather be basking in the sun or having a BBQ than spending endless hours watering?
If you've taken our advice and mulched, you're ahead of the game, but creating an easy watering regime is common sense and labour-saving. Watering is best done before sunrise and after sunset when plants can suck up all they need for the hours ahead.
Water butts are an affordable way of providing extra water in times of drought. Larger gardens might like to invest in rain harvesters, but better still, install an automatic watering system. Using traditional sprinklers, pop-up systems and garden hose means a lot of water is wasted through evaporation and leakage and are often expensive, but an automatic watering system doesn't have to cost the earth.
One of the most effective watering devices is leaking-hose, porous recycled rubber tubing that you can easily install yourself.
It's economical too, delivering water to where plants need it most; at the roots. Since it's laid on the surface of the soil, it's best installed in spring whilst plants are still sleeping and is ideal for use under hedges, herbaceous borders, ground cover and trees.
Best of all, if you accidentally slam your spade through it… we've all been there, along with slicing through the hedge trimmer power cable, it's easily fixed with plastic push-fittings.
It's available in multiple lengths so will prove an invaluable investment in all sized gardens and can easily be rigged up to an automatic water timer.
Here comes the fun bit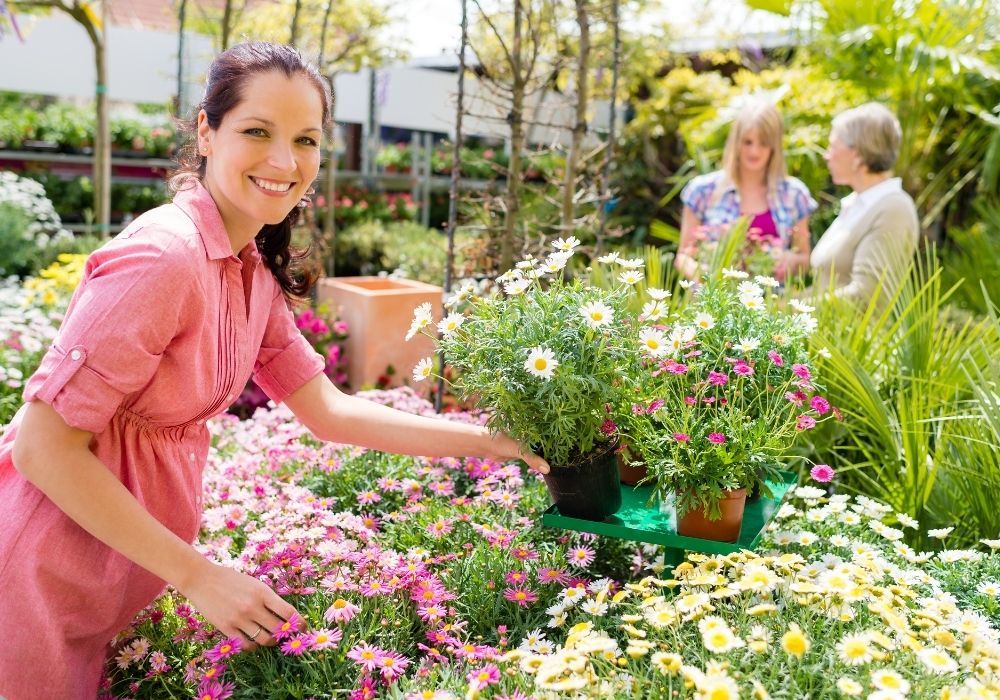 All that hard work deserves a reward, so now it's time for a shopping-fest. Time to visit your local garden centre or nursery and don't forget there are some brilliant online nurseries that offer exotica not always locally available. Have a plant splurge, remembering to choose plants that have as much going for them a possible. Remember our blog on the Famous Four? Foliage, form, flower and fragrance. Look for plants that have as many of these key features as possible to get the very most from your flowering displays. And when you get your floral treasures home, pop on the kettle, have a cup of tea and dream of what they'll become when they grow up.