Our
Bosch UniversalRake 900

Review

Quality counts for a lot, and that's exactly what you're getting with the Bosch UniversalRake 900. Granted, it doesn't have quite as many features as some of its competitors, which makes its higher price point a little surprising, but you're paying for a machine that has been built to last the years. It may not be able to aerate, and it may not reach quite as deeply into the ground as other models, but this isn't necessarily a bad thing. If you have a small or medium sized lawn that only needs a light scarifying for maintenance, rather than a complete do-over, this is a machine that you'll be able to rely on for several seasons.

B08T9RQL2W

4059952574387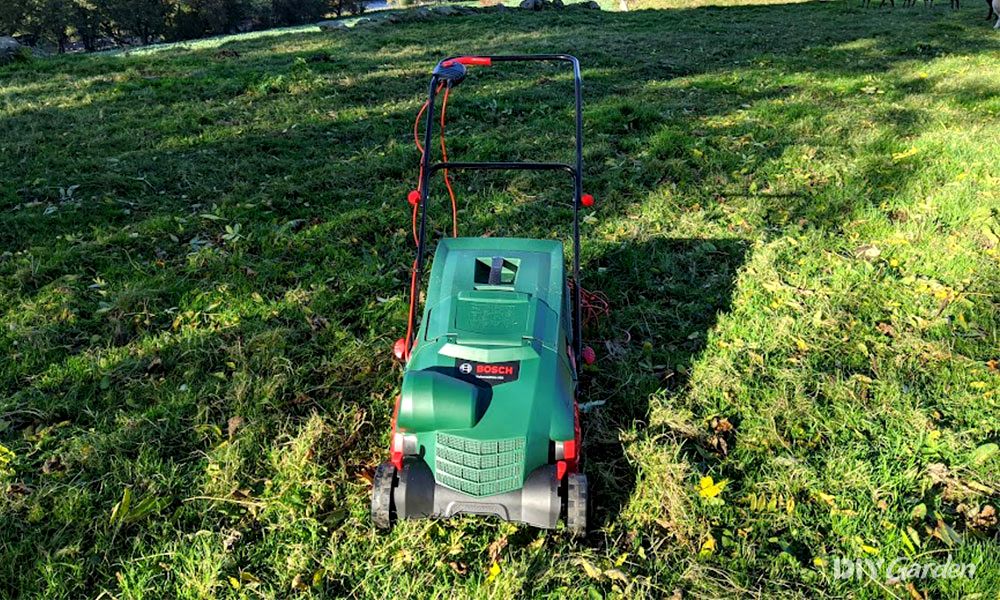 Bosch is one of my favourite brands for garden tools so I was excited to try their UniversalRake 900, an electric scarifier that also doubles up as a leaf rake.
Read our product testing methodology here.
How I Tested
Although not named a scarifier, the main purpose of the Bosch UniversalRake 900 is to effectively remove moss and thatch from a lawn, which is what scarifying is. Bosch doesn't state whether this machine is designed for small or large gardens, so I went with a medium-sized lawn that had both moss and weeds growing through the grass. I then gave the grass a quick once-over with a lawn mower to prepare it for the scarifier.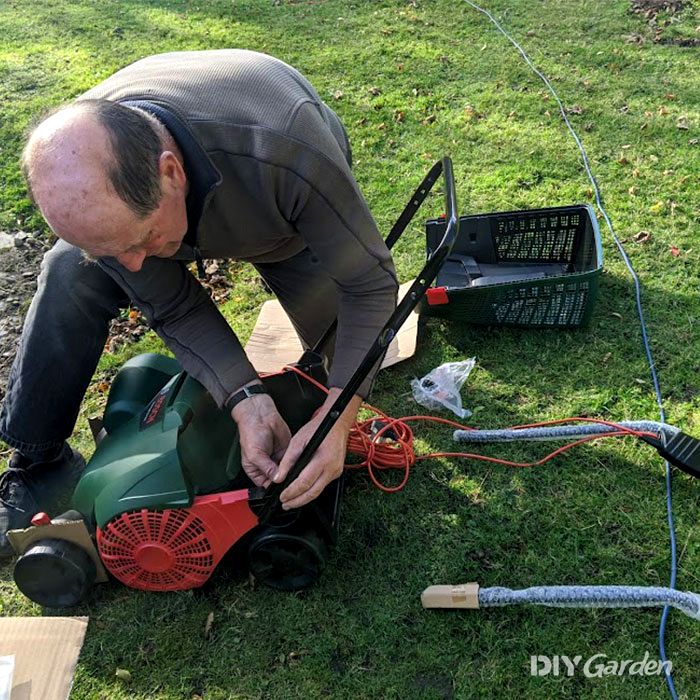 There wasn't much to assemble with the Bosch UniversalRake 900, which is something that I always appreciate. The handles needed to be attached, but that only took a few minutes. It was interesting to note that Bosch provided double-threaded screws for assembling this machine. This means that the screws will be much hardier and longer-lasting than the average screw. This was the only scarifier I tested that provided such high-quality screws.
It did take me a few seconds to realise that the collection box was in two parts, with one stacked under the other – I initially thought that there was a piece missing. Once I found the "hidden" half, it was easy to click the two parts together to assemble the box.
All in all, assembling this scarifier took about 10 minutes, which was the fastest of all the scarifiers I tested.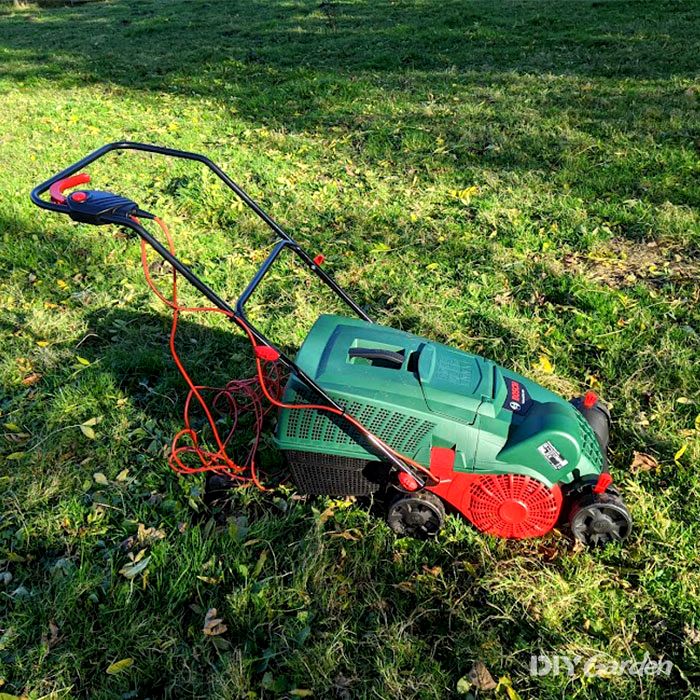 Looking at the assembled machine, it's clear that it's a Bosch. It sports the brand's signature green, black, and red colours and encompasses their overall visual aesthetic. Although the machine's housing is plastic, it didn't feel cheap or flimsy in any way.
This was the only scarifier I tested that didn't have a removable drum. The 10 double-spring steel tines are built into the machine, although each one of these is replaceable. The tines did seem a little more spaced out than the other scarifiers I've used – the tines on the Hyundai scarifier, for example, were much more densely packed together.
Something else that sets the Bosch scarifier apart from other brands is its collection box; note that I said box, not bag. Unlike the flimsier fabric collection bags that other scarifiers come with, this box is made from hard plastic, meaning that it'll last a lot longer. It's also notably larger, with a capacity of 50 litres.
That said, although the box may not be as flimsy as a bag, it doesn't feel quite as sturdy as it should, especially for a Bosch. This could be because of how it splits down the middle so that it can be taken apart and stacked. Ease of storage must have been high on the priority list when Bosch designed this product (and rightly so, because a scarifier isn't a machine that you'll be using very frequently – it'll need to be stored away for the majority of the year), because the handles are foldable too and can bring the height of the machine down to just 40cm.
When it comes to this machine's main design features, you'll find a 32cm operating width, which is in line with other models designed for small to medium-sized gardens, along with four height settings (+10mm to -5mm). I was a little disappointed to see that there were two levers that needed to be adjusted (one on each front wheel) in order to change the height. The VonHaus and Hyundai scarifiers, in comparison, have a single height lever. However, the extra lever only adds a few seconds to the scarifying process, so isn't a huge deal.

Scarifier
You should always start scarifying with the machine on its highest setting, and so this is what I did when I turned on the UniversalRake 900. However, this barely made a dent in the grass, so I moved it down one step lower. Again, the results weren't anything to get excited about, so I put it down to its lowest setting.
Once I did so, the machine finally started scarifying. It did a good job of pulling out moss and weeds, although I needed to run the machine over the grass multiple times in order to achieve a clean finish. It didn't seem to go quite as deep as some of the other scarifiers I tested – as an example, I had to keep the Einhell on its highest setting, and it still seemed to work deeper than the Bosch did. That's not to say that the Bosch isn't a good worker, but it would probably be best for maintaining a lawn that has already been scarified in the past, rather than scarifying a lawn for the first time.
Its 900W motor makes the Bosch scarifier the least powerful of all the machines I tested. In comparison, the cheaper VonHaus and Hyundai scarifiers have a 1500W motor, while the even cheaper Einhell electric scarifier provides 1200W.
That said, I really didn't notice a lack of power when using the Bosch UniversalRake 900. In fact, it actually felt more powerful than the other scarifiers I used. This left me confused, but a little research taught me that Bosch designed this scarifier with what they call a "PowerDrive System". This gives you more torque when you need it, and is likely responsible for how powerful this machine feels.
In addition to its unique PowerDrive System, this scarifier has also been fitted with a Jet-Collect System. According to Bosch, this allows for innovative airflow management, meaning that the box will always fill completely, without getting clogged. It's a nice touch in theory, and it's true that the machine never clogged, with the box completely filling each and every time. However, this applied to most of the scarifiers that I tested, and none of those had a special system to allow for this, so I wouldn't say that this was a huge selling point.
Lawn Rake and Aerator
In addition to using this machine to scarify a lawn, it can also be used as an electric lawn rake to gather up leaves and other debris. Due to the constant rain we've been blessed with here in Scotland, all of the leaves around my garden were heavy and wet.
Still, I gave the lawn rake a try. All you need to do is switch it over to its highest setting and then turn it on, moving it over your leaves. However, just as I thought, the leaves kept clogging up the tines – there are much faster ways to clear fallen leaves than this machine.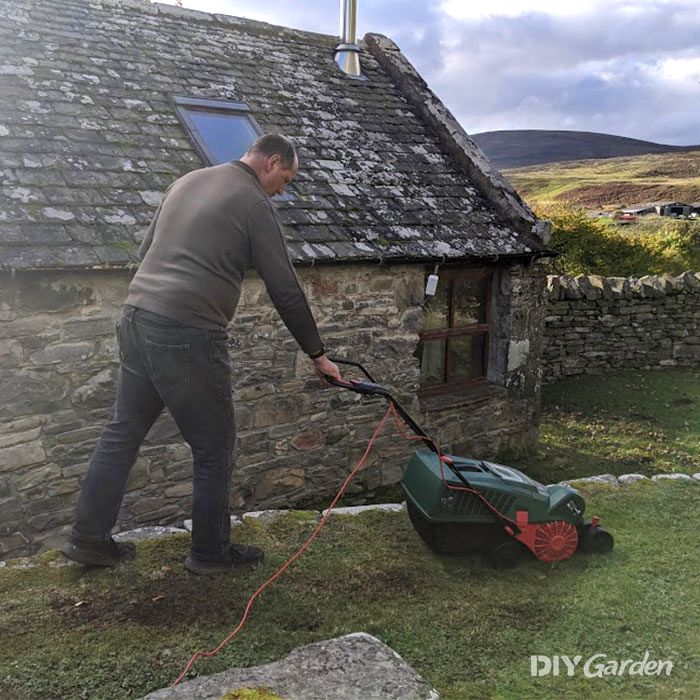 Weighing in at 12.3kg, the Bosch UniversalRake 900 is a fairly lightweight machine. It's easy to lift when you need to and it doesn't take much effort to steer the scarifier around a garden.
Its large collection box is definitely convenient. Its capacity is almost double that of most of the other scarifiers I tested (the only larger collection bag belonged to the AL-KO scarifier), meaning that you don't need to waste as much time stopping to empty the box. This is an even bigger blessing considering the fact that the box is a little awkward to insert back into the machine.
With a sound level of 96dB, this scarifier was the quietest that I tested. This is ideal for those who are surrounded by neighbours – you won't need to worry about receiving any noise complaints!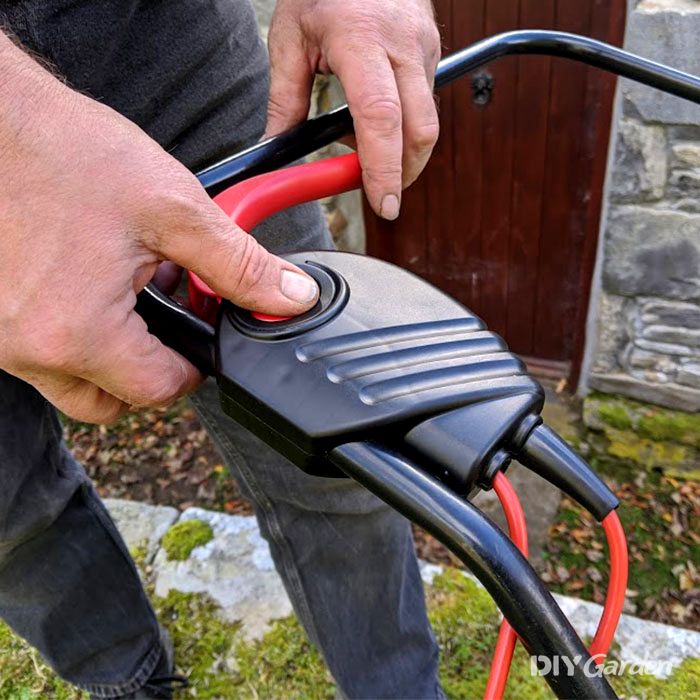 Just like all good scarifiers, the Bosch UniversalRake 900 has a safety button that needs to be pressed in order for the machine to turn on, which saves anyone from doing so by accident.
The power lead for this scarifier is also bright red in colour – something that I appreciated. Some scarifiers, such as the Einhell, have a dark coloured extension lead, which means that you could easily unintentionally run over it.
Out of all of the scarifiers that I reviewed, the Bosch UniversalRake 900 was the most expensive. This was interesting to me – the other scarifiers easily justified their lower price points, especially since they all doubled up as an aerator too. So, what exactly are you paying more for with Bosch's offering?
In my opinion, what you're paying for is quality. As I have touched upon a few times now, Bosch has built this machine with sturdy, long-lasting elements, from the double-threaded screws to the double-spring steel tines. The fact that you can replace individual tines if they break is also a bonus – this isn't possible with most of the other scarifiers out there. Instead, you would have had to purchase a whole new drum.
That said, replacement tines aren't cheap. As of writing, a pack of 10 on Amazon comes in at £26.69. However, Bosch has included two spare tines with the scarifier, so you hopefully won't need to invest in any more.
This scarifier comes with a two year warranty, although you can extend this to three years if you register online. This is worth doing – you'll probably only use this machine once or twice a year, so this means that the warranty would cover you for a couple more uses.
Quality counts for a lot, and that's exactly what you're getting with the Bosch UniversalRake 900. Granted, it doesn't have quite as many features as some of its competitors, which makes its higher price point a little surprising, but you're paying for a machine that has been built to last the years. It may not be able to aerate, and it may not reach quite as deeply into the ground as other models, but this isn't necessarily a bad thing. If you have a small or medium sized lawn that only needs a light scarifying for maintenance, rather than a complete do-over, this is a machine that you'll be able to rely on for several seasons.
Why You Can Trust DIY Garden
At DIY Garden, we believe your trust is earned through our knowledge and transparency. Our team of experts has over 75 years collective experience in the gardening and DIY space. Since the website's creation in 2016 we've tested over 275 products, ensuring our recommendations are based on real experience. We're open about what we've tried and what we've researched, and this is clearly labelled in our product reviews. Every year, we revisit and update our suggestions to include worthy new additions to the market. Our aim is to give you straightforward, honest, and helpful recommendations, so you can confidently choose the best tools and equipment for your projects.
Bosch UniversalRake 900 Price Comparison
Price History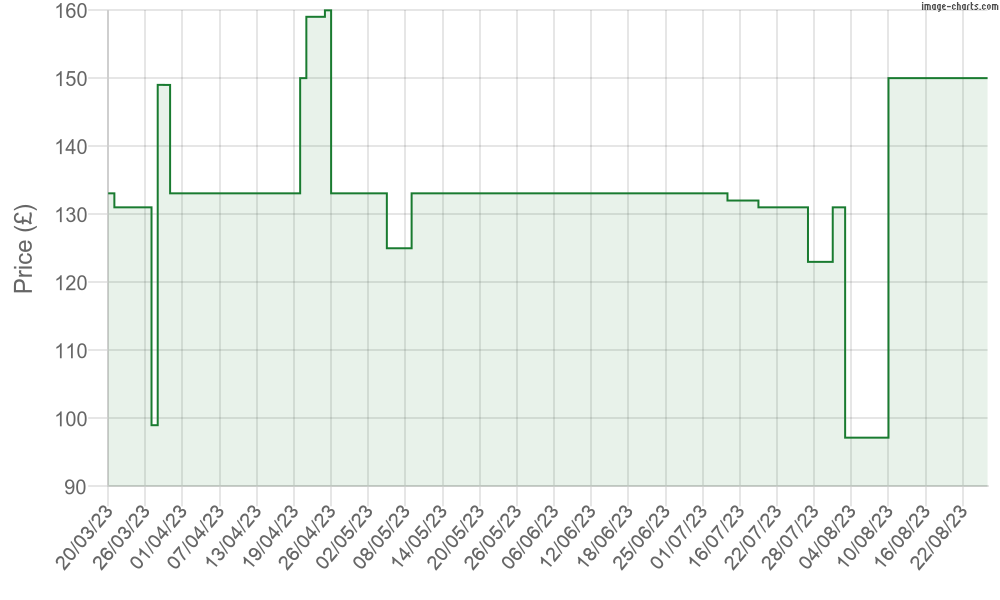 Our Scores:
Assembly

Design

Performance

Ease of Use

Noise

Safety

Value for Money

Overall
Features:
Working Width

32cm

No. of Heights

4

Weight

12.3kg

Capacity

50 litres

Power

900W

Power Source

Corded Electric
About Your Guides
Derek Smith has been farming all of his life, and is an professional landscape gardener with over 22 years experience. He owns a 25-acre farm in Aberdeenshire with a focus on self-sufficiency, living off the land, and working with nature.

Sarah's role as chief editor at DIY Garden is about more than just making sure we're literally dotting the i's and crossing the t's (although she's a stickler for detail, so it's certainly about that too!). It's about proof-reading, fact-checking and continuously researching everything we publish, ensuring that it adheres to our

editorial standards

, so that everyone can really get the most out of their green space.
You May Be Interested In These Other Lawn Scarifier Reviews