Scarifying your lawn is an intensive task that puts your grass through a significant amount of stress. But the benefits of scarifying a lawn that's heavily affected by thatch, moss or compaction are well worth it.
If you've just scarified your lawn, you've probably noticed that it looks pretty terrible. You may even find that there's no grass left! This is completely normal, and, with the right treatment, your lawn can make a full recovery.
To help revive your lawn after scarifying, here are some of the best and most effective lawn treatments you can do.
What is Lawn Scarifying?
Scarifying your lawn – in simple terms – means raking it and breaking up the soil. The process helps remove things like moss, weeds and thatch from your lawn. It can also help relieve compaction.
The most effective way to scarify your lawn is to use one of the best lawn scarifiers that we've tested. You can use a rake to scarify your lawn, however, it won't cut the soil as much as a scarifier will. If your lawn is compacted, it's best to use a scarifier rather than a rake.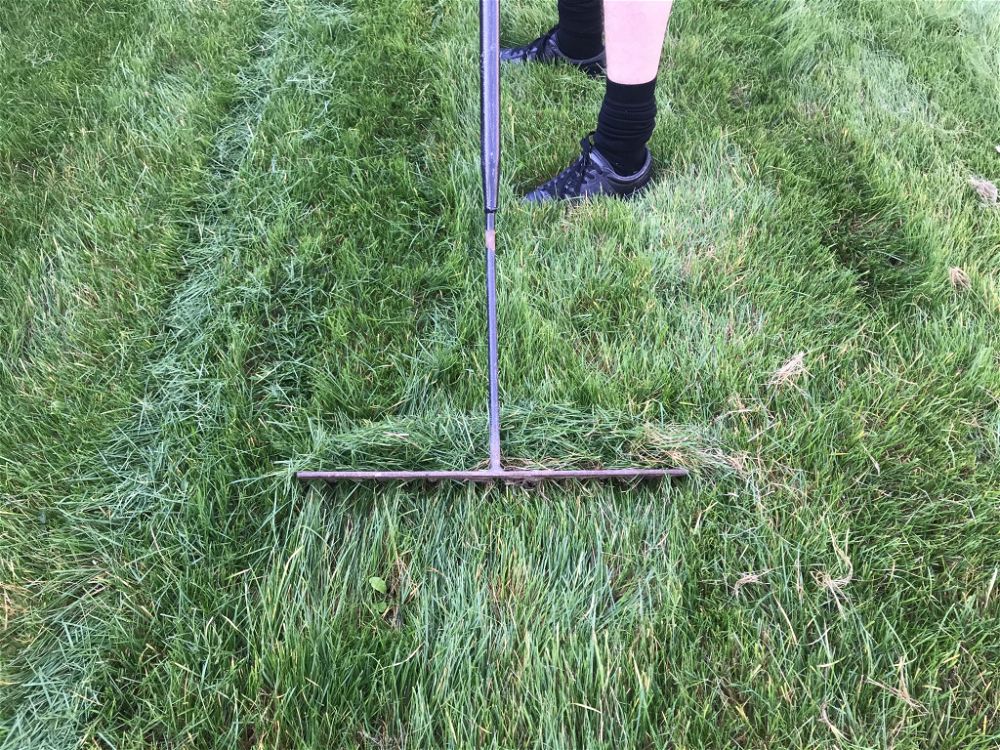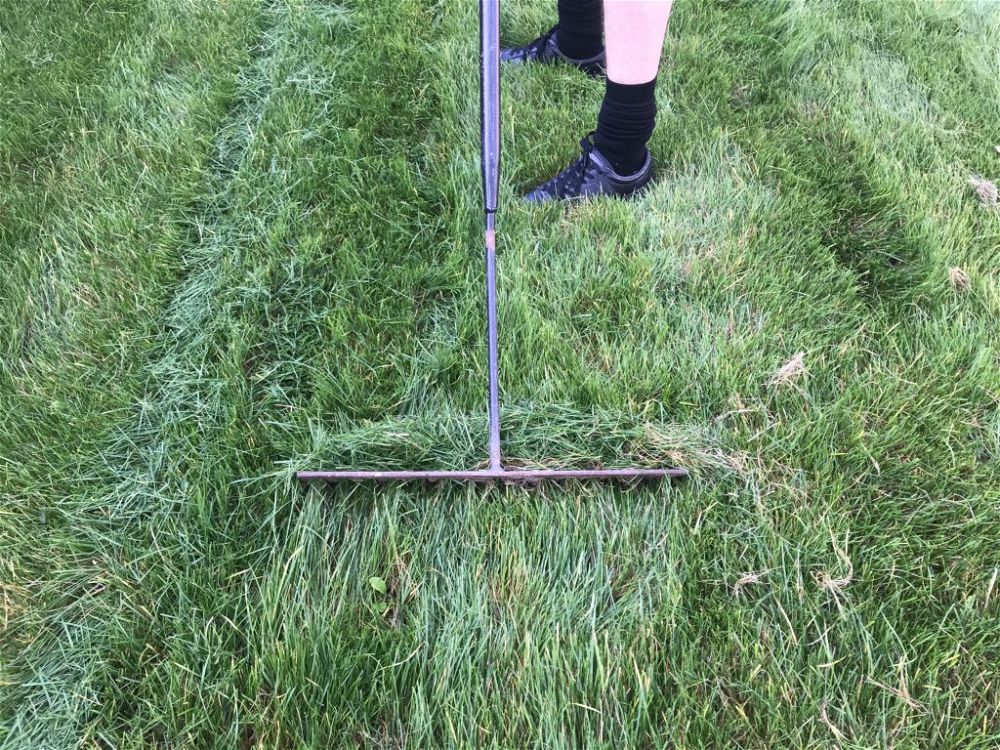 When is the Best Time To Scarify Your Lawn?
Just like most lawn care regimes, the best time to scarify your grass is during spring or autumn. This is because the weather is warm, wet and sunny, which is ideal for helping your lawn recover.
If the thatch or moss issues on your lawn are severe, try and wait until autumn before scarifying. Compared to spring, there's less chance of weeds filling exposed soil when you scarify in autumn.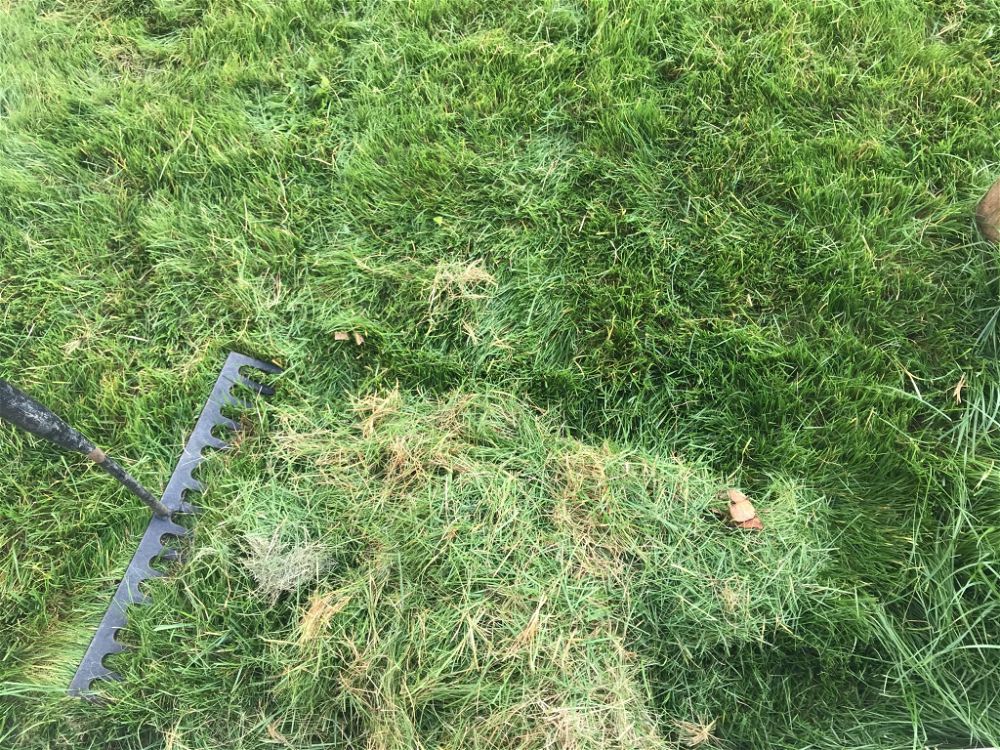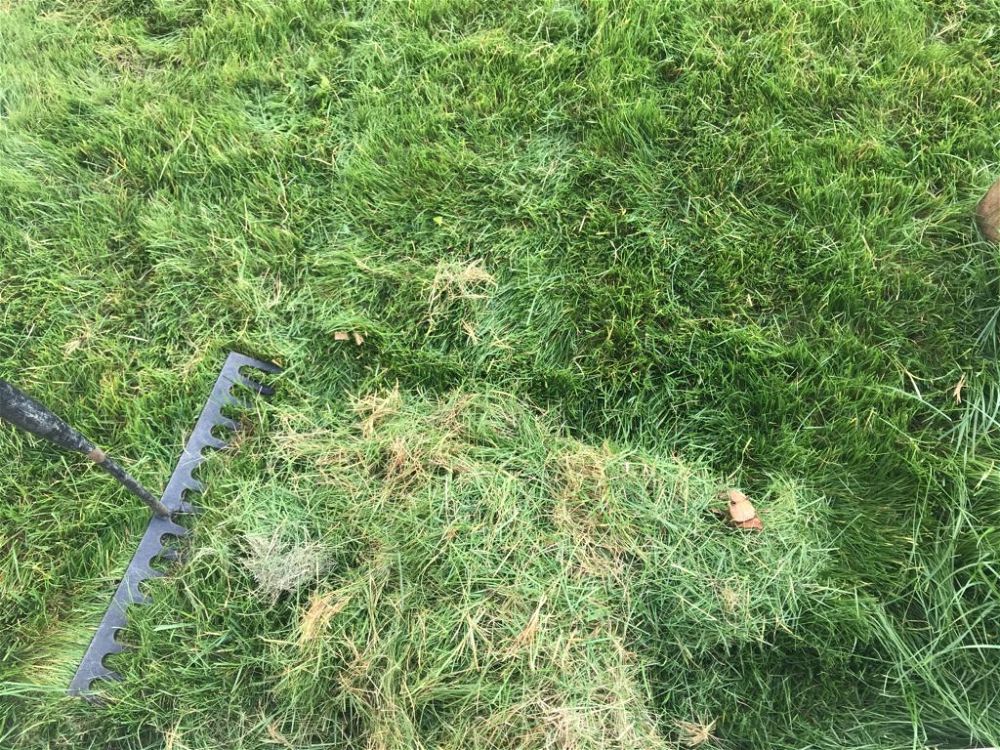 7 Things To Do After Scarifying Your Lawn To Revive It
Even though grass is a highly resilient plant, scarifying will do some damage. To help revive your lawn, here are seven treatments you can do (in order) after scarifying.
1. Remove Weeds
If scarifying your lawn has uncovered a few weeds lurking in your grass, it's best to get rid of them now. Weeds can easily spread and a scarified lawn will leave a perfect amount of exposed soil for them to take over.
If you don't want a lawn full of weeds in a few months, it's best to dig or pull them out immediately after scarifying. Make sure you pull weeds out of the soil from the roots, without leaving any debris behind.
2. Tackle Moss
Moss is even more resilient than grass. If there's too much of it on your lawn, it can easily take over. While moss lawns are growing in popularity (for their hardiness, low maintenance and extraordinary abilities to clean the air), they're not for everyone.
If moss was the biggest issue with your lawn, scarifying should have removed the majority of it. But some of it may have stuck around. The next thing you need to do to help your grass recover is to kill off any remaining moss.
A good moss killer should do the trick. Apparently, mixing dish soap with water also works as a natural remedy, but I haven't tried it myself.
3. Aerate
Aeration is the process of poking holes in your soil to allow water to drain through to the roots and air to flow through the soil. By aerating your soil, you'll be doing it a huge favour. Not only will it help with the recovery after scarifying, but it'll also prevent several other diseases and issues.
It's always better to scarify your grass before you aerate it, as it can help with the recovery. If you used a lawn scarifier rather than a rake, this would've helped aerate your lawn slightly. But to give it a boost, use an aerator to loosen up the soil even further and create enough drainage and airflow holes.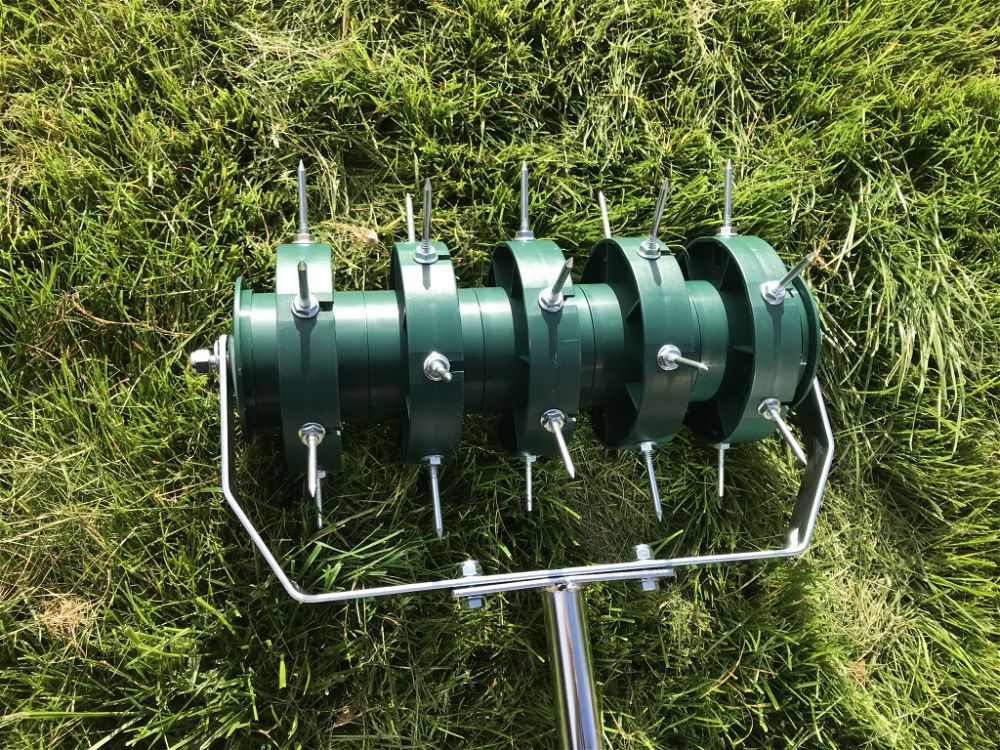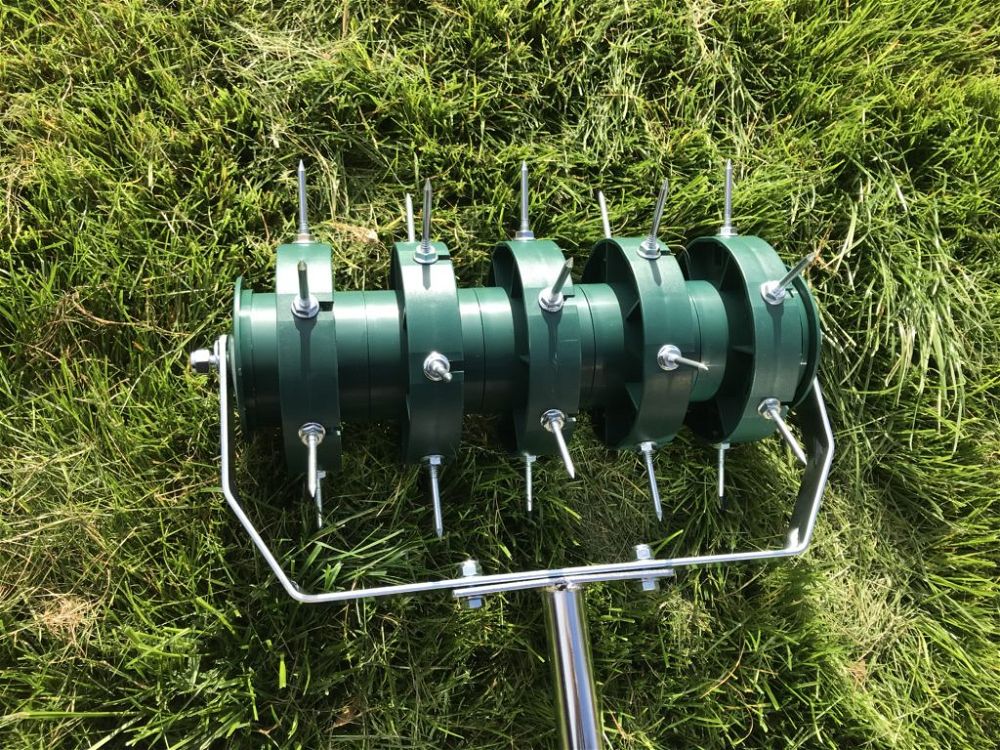 4. Fertilise
A good level of nutrients in your lawn is paramount for its survival. To help revive your lawn after scarifying, you'll need to make sure it has all the right nutrients to thrive.
The best way to do this is to apply a good fertiliser to your lawn after scarifying. Depending on when you've scarified (in autumn or spring), make sure you pick the best fertiliser for the job. Always follow the instructions carefully and fertilise at the right time.
5. Re-Seed
There's no denying that the scarifying process follows the rule of looking worse before it looks better. You'll no doubt spot a few bare patches in your grass after scarifying. Or you may find that there's no grass left. Naturally, the best treatment for this is to re-seed!
Since scarifying can do a lot of temporary damage to your lawn, the more seed you have, the better the results. That's why it's a good idea to overseed rather than under-seed. When seeding your lawn after scarifying, make sure you add a little topsoil over the new seeds to prevent birds pecking away at them.
6. Water
Grass seed needs a healthy amount of water for it to successfully sprout. Keep an eye on the weather forecast and, if it's not due to rain, make sure you're keeping your new seeds hydrated.
A good rule of thumb to see if your grass has enough water is to check the colour of the soil. The lighter the soil, the more water it needs.
7. Mow
Once your grass seed has successfully sprouted and has reached around 3 inches in height, it's time to mow. Try to avoid walking on your grass too much until about 3-5 mows. Grass seed is easy to damage, so the less you walk on it in the early stages, the better.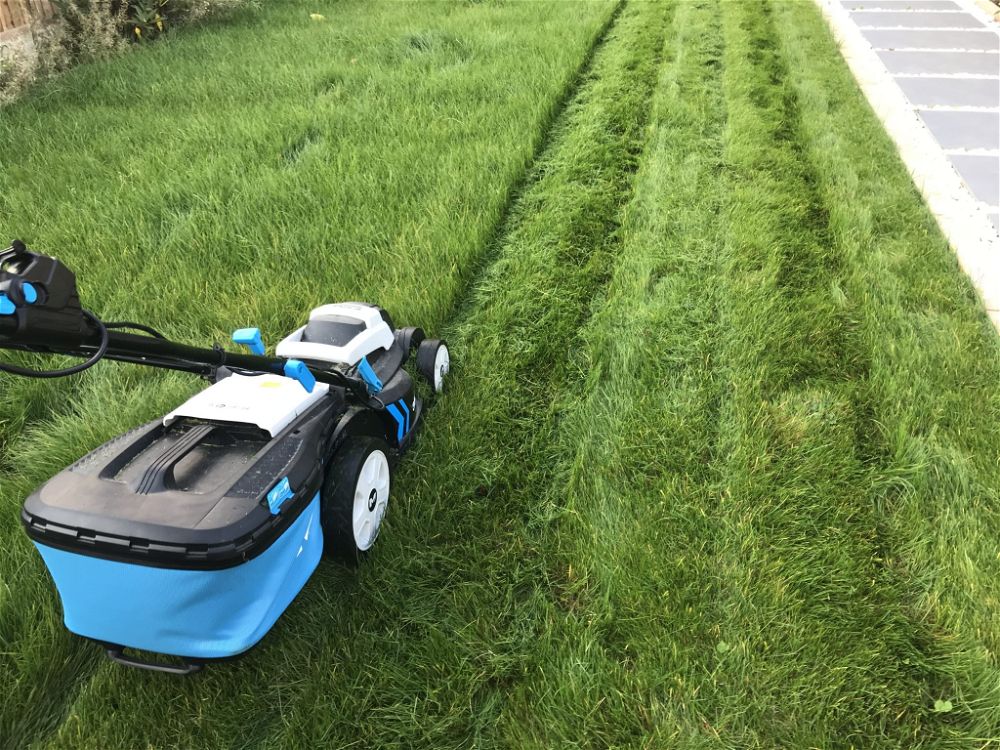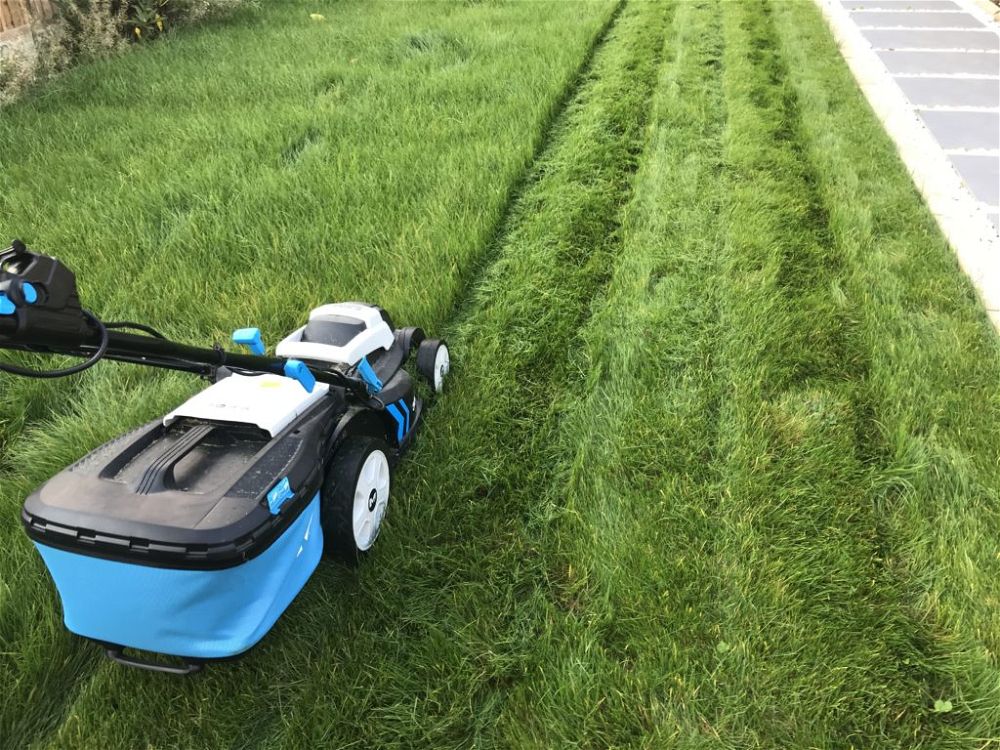 Conclusion
There's no denying that scarifying your lawn makes it look terrible for the first few weeks. But if there's one thing we know for sure about scarifying, it's that it looks worse before it looks better! As long as you follow the right treatment plan for your lawn after scarifying, it'll look greener and healthier than ever in just a few months.