Dead leaves covering your driveway and garden is a problem. Especially when wet and slippery. A petrol leaf blower is the ideal solution, especially if you've got large ground to cover. We've thoroughly reviewed the most popular models to help you make the right choice. We believe the UK's best petrol leaf blower is the Mcculloch GB355BP Petrol Backpack Leaf Blower. This is because of its powerful 220mph air speed, and its comfortable backpack style design.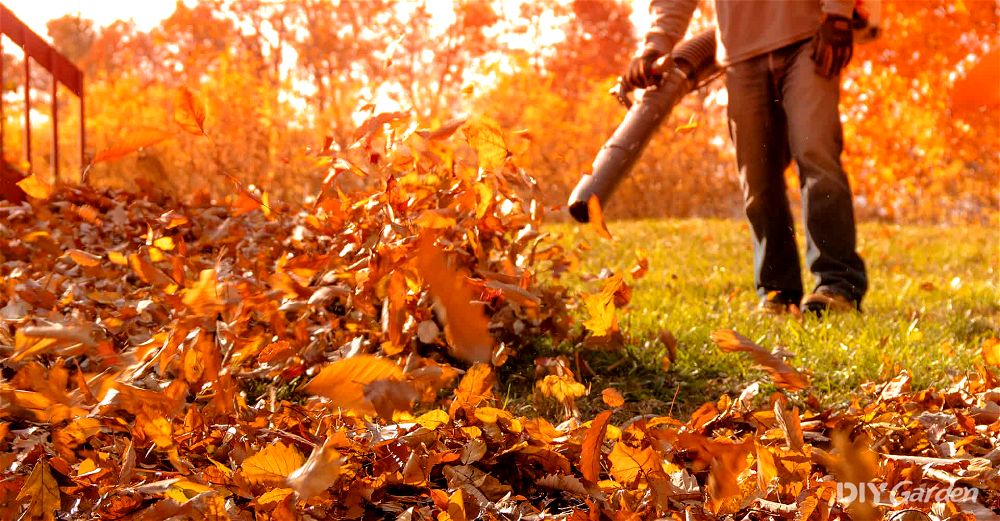 My Top Recommended Petrol Leaf Blowers
My Product Reviews & Opinions
Compare Product Features Here
Use the dropdown to sort the table by the feature that's most important to you.


Our score
Engine
Air Speed
Fuel Tank
Cylinder
Weight
Tips For Buying a Petrol Leaf Blower
If you've got a lot of trees surrounding your property, a petrol leaf blower is the best way to go. These powerful machines do a far better job than electric blowers at removing heavy, damp leaves (and, realistically, there will be more of those in the UK than dry, crunchy ones!).
If you want to unstick soggy leaves from hard surfaces, choose a model with an air speed of around 150 mph+.
Also, don't underestimate the weight of petrol leaf blowers – they generally weigh around 10 kg. Therefore, it's really important to buy a model that is supported by backpack-style straps.
If you can't support a heavy machine, consider a lighter petrol model – around 5 kg

– however, don't expect it to have the same power as larger machines.

Leaf blowers can be loud and a little disruptive, so if having a quiet machine is particularly important to you, go for a four-stroke engine

. They don't make

as much

noise as two-stroke engines and you don't need to mix oil and fuel together first. They tend to be a bit more expensive though – as always, you pay for convenience!

You'll also be able to use a blower to clear gutters, clean driveways and shift snow from pathways

, so they're not an exclusively-autumnal investment either.
Why You Can Trust DIY Garden
At DIY Garden, we believe your trust is earned through our knowledge and transparency. Our team of experts has over 75 years collective experience in the gardening and DIY space. Since the website's creation in 2016 we've tested over 275 products, ensuring our recommendations are based on real experience. We're open about what we've tried and what we've researched, and this is clearly labelled in our product reviews. Every year, we revisit and update our suggestions to include worthy new additions to the market. Our aim is to give you straightforward, honest, and helpful recommendations, so you can confidently choose the best tools and equipment for your projects.
How to Choose The Best Petrol Leaf Blower
A petrol leaf blower is an invaluable tool if you have a lot of trees and shrubs in your garden that shed leaves.
They can be used for a range of tasks, from the obvious (leaf blowing) to the more unexpected (cleaning gutters).
Petrol powered leaf blowers are particularly strong and are easy to re-fuel when necessary. They can vary in design and performance so I've put together the following tips to help you find the best petrol leaf blower for your garden.
Different Uses for a Leaf Blower
Leaf blowers are versatile tools that can be used in many different ways. Here's a list of suggestions for when a leaf blower can come in handy:
Tidying leaves – ok, so this is obviously but certainly had to be included in the list; however, there are plenty of other uses…!
Clearing snow – while a leaf blower is not the same as a snow blower, the most powerful products will still do a great job shifting light or powdery snow from your paths and driveway.
Cleaning your gutters – I frequently use a leaf blower to clear all the leaves and garden debris from my gutters. A blower makes this a simple job. Just make sure no one is standing below you when you do this as they could get a nasty surprise and a covering of wet, mouldy leaves.
Cleaning your car – if your car has got really messy inside you can give it a blast with your blower to get rid of most of the dust and debris, before finishing with the vacuum cleaner.
As a vacuum cleaner – some leaf blowers have a reverse setting and vacuum attachment – even more useful for cleaning the car and tidying garden debris!
Drying your car – leaving your car wet after washing can cause spots to form and spoil the appearance of the paintwork and glass. Using a blower to dry your car will save you the effort of drying it with towels and give you a streak and spot free shine.
Keeping your dryer vent clean – a build up of lint in your dryer vent is a fire hazard, so use your leaf blower to blow through the pipe and clear out all the dust and lint.
Cleaning your lawnmower – a leaf blower will also do a great job of cleaning grass clippings from your lawn mower after use, saving you getting your hands in there to do the job and stopping your mower getting clogged up.
Petrol Leaf Blowers vs Electric
Petrol blowers have a number of advantages over electric models, but they may not be the right choice for everyone.
Petrol Leaf Blowers
Petrol leaf blowers tend to have a two-stroke engine, though you can also find models with a four-stroke motor. There's no power cord to worry about which makes them perfect for large gardens; there are no trailing leads or extension cords to get in the way.
The downside of a petrol blower is that they can be harder to start, expensive to maintain and heavy to use. You might find it difficult to use a petrol blower sustainably over a long period, plus they tend to be very noisy.
Electric Leaf Blowers
Electric leaf blowers are either corded or cordless. Cordless leaf blowers are a great alternative to petrol leaf blowers. They give the same freedom, whilst being easier and lighter to use.
On the downside, cordless leaf blowers have less power. While suitable for smaller outdoor spaces, a cordless leaf blower won't be as effective as a petrol blower – particularly on wet leaves.
Another downside to a cordless leaf blower is that it will run off a battery which may only last around 30 minutes and take an hour or more to recharge.
However, electric machines are lighter than petrol leaf blowers and don't emit unpleasant or harmful fumes. Corded electric machines can be pretty powerful, although usually still not quite up there with the petrol models, but they do have the disadvantage of requiring a mains socket extension cable, and leaving leads trailing around the garden.
READ NEXT: The Best Leaf Collectors & Grabbers
Handheld Leaf Blower vs Backpack Leaf Blower
As mentioned, petrol leaf blowers can be heavy. For this reason, backpack petrol leaf blowers are often a popular choice, especially if you want to opt for a petrol leaf blower with a heavier, more powerful engine.
If you have a lot of leaves to clear, a powerful petrol leaf blower with a backpack design might be the best option.
A handheld leaf blower will generally be lighter and therefore easier to manage. However, they're still not that light and can get uncomfortable to hold after even a short period of time. If you're looking for a handheld petrol leaf blower, make sure that it weighs under 5 kg.
Lighter petrol leaf blowers will be easier to manage but are unlikely to have as powerful an engine, so this is where the compromise lies.
READ NEXT: How to Dispose of Leaves After Blowing
Consider the Weight of Your Leaf Blower
If you're planning to use a handheld petrol blower, the weight is especially important. Some of the lightest models I've tried are just a few kilograms, while the most powerful models may weigh over 10 kg.
Check the product specifications and make sure that the petrol leaf blower that you're considering is a manageable weight – especially if you're set on having a handheld design.
Remember that even a backpack leaf blower will need to be light enough for you to carry on your back for an extended period, and when filled with fuel they will be even heavier.
READ NEXT: What Are The Best Ways to Pick Up Leaves Quickly?
The Importance of Fuel Tank Capacity
The tank capacity will determine how long you can use your petrol leaf blower for.
The benefit of a larger tank is that you can tackle a bigger area without having to refuel. This means you can complete the job a lot faster, with less stops and starts.
The downside to a larger tank is that too much fuel will make your leaf blower a lot heavier – which means you may need to take regular breaks anyway!
It may ultimately come down to personal preference and how much weight you can carry for an extended period.
Petrol Leaf Blower FAQs
How many decibels is a petrol leaf blower?
It's essential that you wear ear defenders and eye protection when using a petrol blower, as the noise level can be as high as 115 decibels.
Anything over 85 decibels is thought to be harmful to hearing. The noise output will depend on the type of leaf blower you purchase, but generally a petrol blower will be a lot louder than an electric model.
What's the difference between a garden vacuum and a leaf blower?
Both leaf blowers and garden vacuums serve a similar purpose, and some are multifunctional. Often, a leaf blower will also have a vacuum function (though this isn't always the case).
Vacuums mulch leaves which can be useful, though not all of them have very good suction. A leaf blower will simply direct leaves into a pile that is easier to rake and remove.