Our
Kindling Cracker Firewood Kindling Splitter

Review

Kindling Cracker's Firewood Kindling Splitter is a fantastic example of innovation. It holds true to its promises of safely and efficiently producing kindling without much force needed on the user's part, which makes it accessible to anyone that's capable of hitting a piece of wood with a light weight. This is a wood splitter that's capable of lasting several generations, making it a worthwhile investment.

B01KKU8Z0Q

0724744051523,0639072434439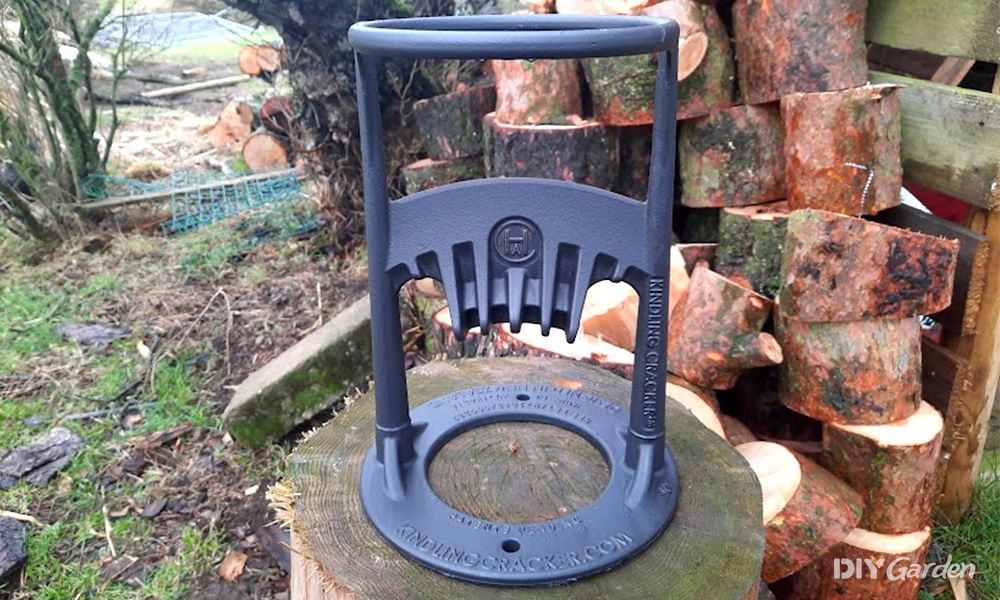 Kindling makes it so much easier to start a fire, yet the go-to process for creating that kindling, ie. using an axe, can feel back-breaking. This is what makes the Firewood Kindling Splitter from Kindling Cracker such an attention-grabber. Built in Australia with a patented design, this innovative tool promises to help you to quickly and safely produce large amounts of kindling in a short stretch of time, with less effort needed than if you were to use an axe.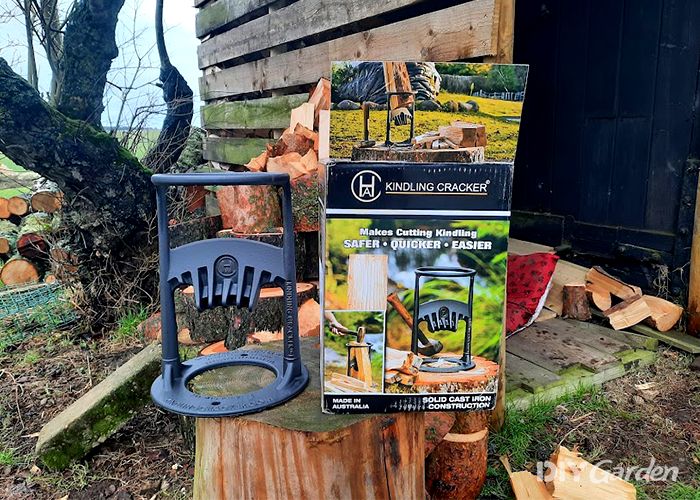 The Firewood Kindling Splitter is a one-piece item, so there's no assembly needed for the splitter itself – it can be used as is, straight out of the box.
However, you'll notice that there are two holes at the base of the unit. I would highly recommend using these to screw the splitter onto a base log. This will hold the splitter steady while it's in use, which will make life much easier.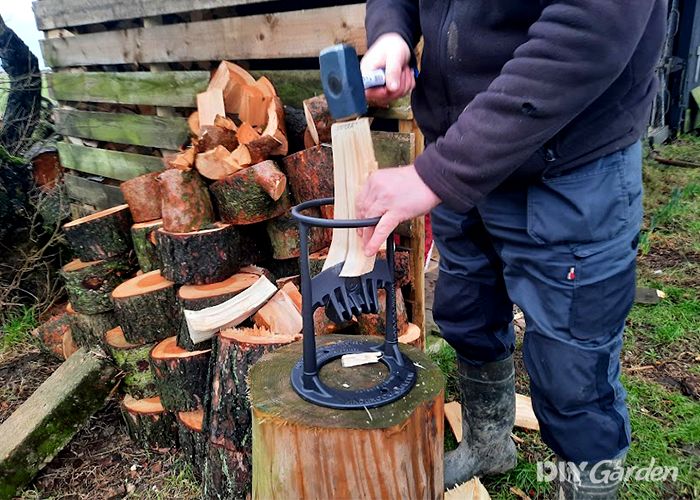 As soon as you hold this wood splitter in your hands, you can feel its quality. This is a very sleek-looking, single-piece item that has been made entirely from cast iron. It features a round cast iron frame with a cast iron wedge in the middle – this is where the blade is.
The blade isn't as sharp as the blades on some of the other wood splitters that I tested, but, according to the company, this is an intended feature – due to how the wood splitter is designed, a sharp and potentially dangerous blade isn't needed.
The opening at the top of the cast iron frame measures 6.5 inches, which should be enough for the average log, while the whole unit stands at 12 inches tall. It's relatively compact and, unlike many of the other wood splitters out there, is quite quaint and charming to look at. It's not something that you'll have to hide away after each use – it's almost a decorative item in itself.
What makes the design even more impressive is that it was conceptualised by a teenager for a school science fair. Its purpose was to produce kindling without the need to hold a sharp blade. It soon gained international recognition, all thanks to its very unique design.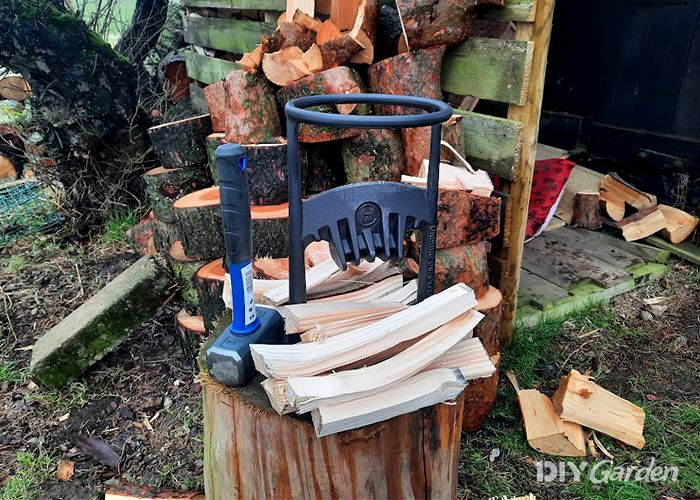 Out of the various log splitters that I tested, this one was by far my favourite one for making kindling. It may look simple, but it performs very well.
I used it on both wet and dry wood, and it handled both just fine. I also tried it on various wood types, including birch and pine, and, again, no issues whatsoever.
Some may find that its size slightly limits performance, but Kindling Cracker does sell an XL version of this wood splitter, which can take larger logs. However, I found its size to be perfect for the logs that I have.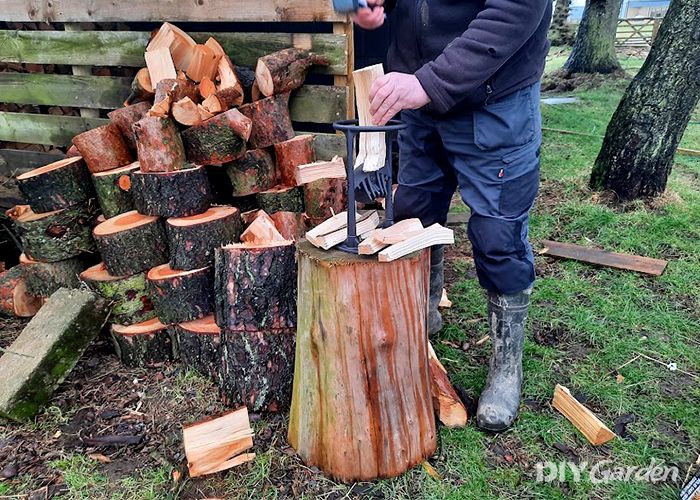 Using this wood splitter is simple. You place your wood through the ring at the top, and then hold it steady while you tap it a couple of times with something weighty. This embeds it into the wedge. Then, hit it with a bit more strength a few times to push it down the wedge, and, as it moves down, it will split into smaller pieces of kindling.
I used the Faithfull FAIFG4 4lb Club Hammer with this wood splitter, and found it to be the perfect weight and size. However, you could also use a mallet, or even a heavy piece of wood – so long as you have some weight in your hands, just about anything would work.
All of those claims about not much force needed to use this wood splitter? Completely true. Compared to the others that I tested, particularly the manual ones designed for kindling, this one required the least amount of effort. The clever way in which the wedge is shaped enables a force-free process.
As I mentioned earlier, screwing the wood splitter onto a base log makes it much easier to use. However, it can still be used without doing this, especially if you're not splitting anything particularly heavy.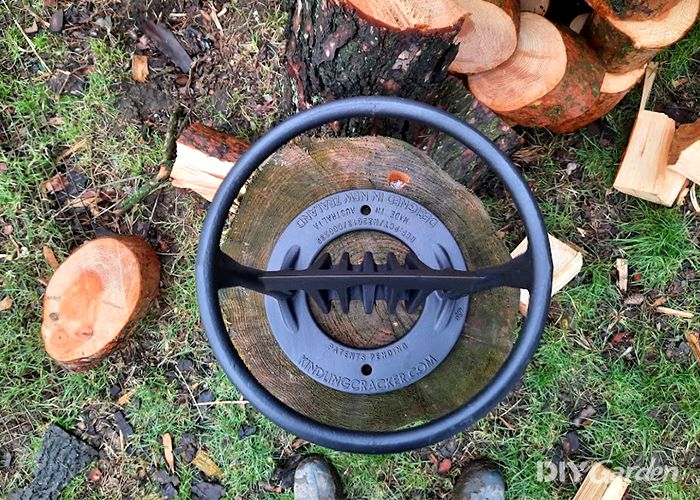 The entire design of this wood splitter is geared towards making the wood splitting process as safe as possible. The 6.5 inch ring at the top plays a big part in this – it holds the wood in place while you're splitting, meaning that your hands are kept well out of the way.
Some may say that the wood splitter would benefit from a protective cover over the blade. However, the blade isn't particularly sharp, and the cast iron frame would prevent anyone from accidentally falling onto it, so a protective cover isn't really needed.
Not only was this one of the quietest wood splitters that I tested, but the noise that it did make was surprisingly pleasant. Each time you hit your wood, it makes a musical metallic sound. This would be ideal for anyone with nearby neighbours – it's much quieter than using an axe, and the sound isn't annoying either!
It does seem pricey compared to other kindling splitters, but, in my opinion, the Firewood Kindling Splitter still offers value for money. It gets the job done quickly with minimal effort, which is always the end goal.
It's also well-made from quality materials, meaning that it won't require much maintenance. If you ever do need to sharpen the blade, this can be done with a file, but, as I've said, the blade doesn't actually need to be sharp in order for this wood splitter to work.
Even better, this isn't a wood splitter that you're going to need to disassemble and put away after each use. The fact that it's all one piece means that there aren't any parts to lose, and it looks nice enough to leave out in the garden year-round.
With all of that in mind, the price of this wood splitter can quite easily be justified.
Kindling Cracker's Firewood Kindling Splitter is a fantastic example of innovation. It holds true to its promises of safely and efficiently producing kindling without much force needed on the user's part, which makes it accessible to anyone that's capable of hitting a piece of wood with a light weight. This is a wood splitter that's capable of lasting several generations, making it a worthwhile investment.
Why You Can Trust DIY Garden
At DIY Garden, we believe your trust is earned through our knowledge and transparency. Our team of experts has over 75 years collective experience in the gardening and DIY space. Since the website's creation in 2016 we've tested over 275 products, ensuring our recommendations are based on real experience. We're open about what we've tried and what we've researched, and this is clearly labelled in our product reviews. Every year, we revisit and update our suggestions to include worthy new additions to the market. Our aim is to give you straightforward, honest, and helpful recommendations, so you can confidently choose the best tools and equipment for your projects.
Kindling Cracker Firewood Kindling Splitter Price Comparison
Price History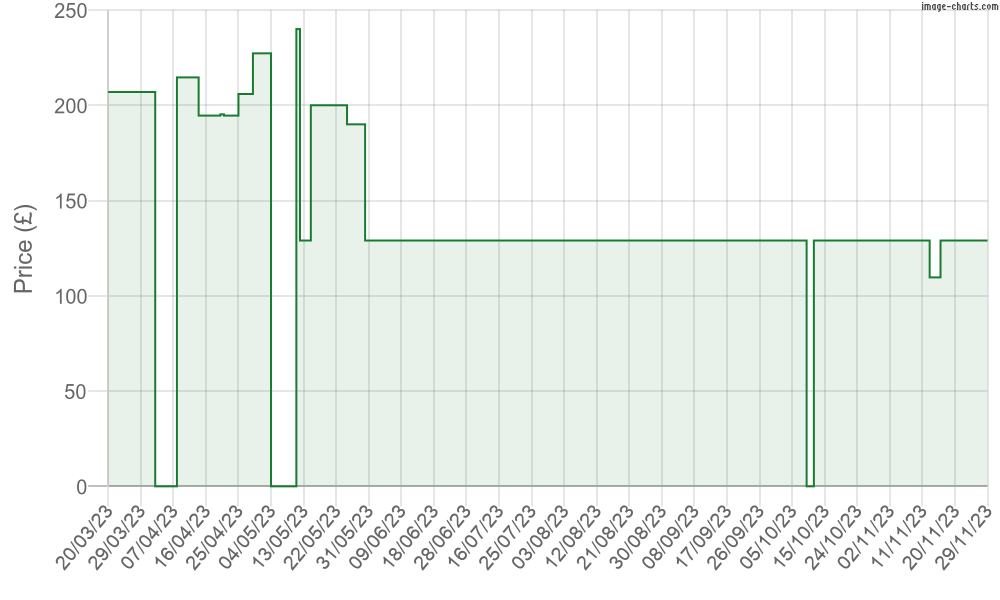 About Your Guides
Derek Smith has been farming all of his life, and is an professional landscape gardener with over 22 years experience. He owns a 25-acre farm in Aberdeenshire with a focus on self-sufficiency, living off the land, and working with nature.

Sarah's role as chief editor at DIY Garden is about more than just making sure we're literally dotting the i's and crossing the t's (although she's a stickler for detail, so it's certainly about that too!). It's about proof-reading, fact-checking and continuously researching everything we publish, ensuring that it adheres to our

editorial standards

, so that everyone can really get the most out of their green space.
You May Be Interested In These Other Log Splitter Reviews