Our
Weedol Ultra Tough WeedKiller Liquid Concentrate

Review

B079X98M9C

5057065110149,5010272200058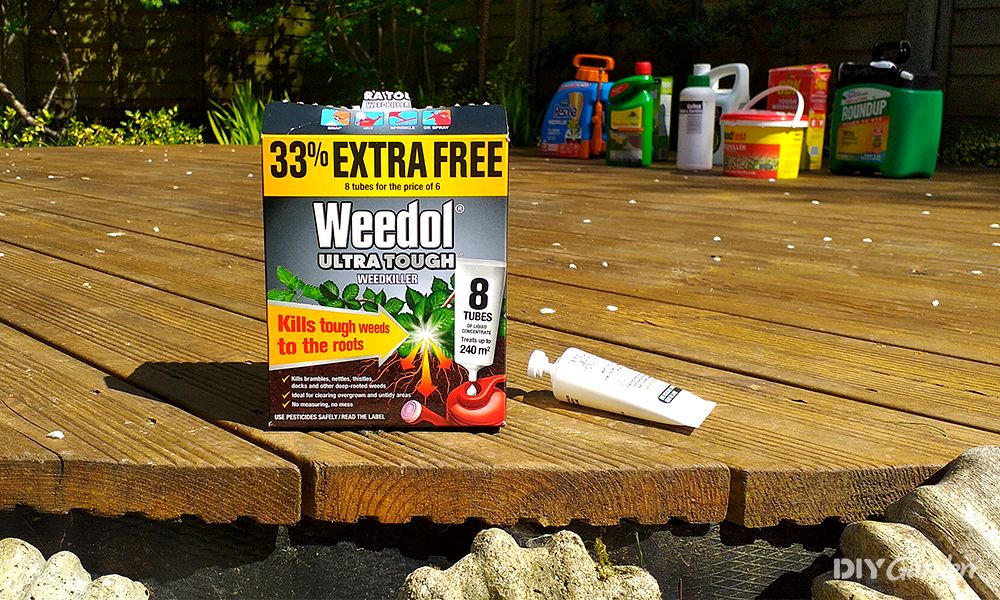 Weedol Ultra Tough WeedKiller Liquid Concentrate comes in 8 small tubes packaged in a box which I was pleased to see.
I think this is a much better way to add weedkiller for dilution rather than using a fiddly measuring cap that can get lost or requires good eyesight and rock steady hands. I was interested in whether it actually worked or if the tube set-up was a gimmick. Turn out it's not!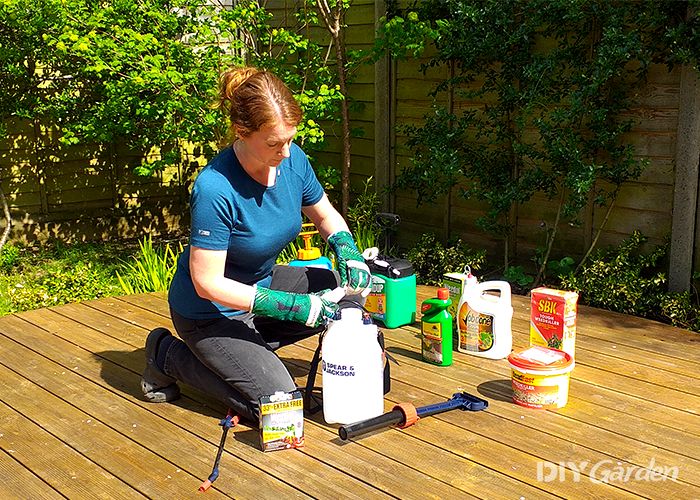 Weedol is a good brand and they have several weedkillers on the market. This is their ultra-tough weedkiller that kills brambles, nettles, and docks. Big claims for a little tube!
Mixing up the weedkiller was as easy as I'd expected. You can use either a watering can or a sprayer. I used a sprayer because I was keen to remove driveway weeds and several large dock plants.
Easy to mix is an understatement! With a sprayer, you need 1 litre of water or it's 5 litres of water in a watering can. Just snap or cut the tube neck and tip it in. I used an old stick to mix it up and off I went. I appreciated that there was no mess or measuring involved because who's really got time for that?
The liquid isn't gloopy so it sprayed well from my sprayer and coated the weeds easily. It doesn't leave a trace so this is maybe better if you don't want an evidence trail, but it was trickier to see where I applied the product.
If it rains within 6 hours you need to reapply the treatment, but my luck held and it remained fine all day.
Yes it worked. Weedol Ultra Tough Weedkiller did indeed kill my weeds.
The dock leaves are gone and the oxalis turned so crispy a slight breeze blew it away. I think the ease of mixing the product gave me more confidence because I knew it was the right amount and this meant I totally coated the weed.
The roots were killed too, fairly swiftly on the oxalis but it took longer on the dock leaves.
I was pleased with how well this worked given the tube was small and it looks fairly inoffensive in the packaging compared to some of the other weedkillers I've tested out such as the 'in your face' Deadfast Weedkiller.
Also, this one doesn't smell strong. I wouldn't recommend you sniff weedkiller, but this one had noticeably less odour as I applied it and throughout the afternoon.
It took 3-5 days to notice an effect.
It was clear the leaves were dying off after a week and they were pretty much gone after 15 days. It takes a little longer to see the results than 24 hr ready to go sprays but it's quicker than others such as Vitax SBK lawn safe.
Dock roots shrivelled up after 3 weeks but they weren't completely dead. After a month they were dry and not capable of sustaining any greenery, but I suspect they may recover without a second application.
Treated areas can be replanted 7 days after application which isn't bad going for a weedkiller with glyphosate as its main ingredient. However, glyphosate poisons pollinators, so please do at least snap off any flowering heads before applying the weedkiller.
Pets and kids can use the treated area after the spray has dried. This is pretty standard with glyphosate weedkiller so nothing new here. The spray was dry in around 15 minutes on the top of the leaves but took about an hour to properly disappear from the undersides.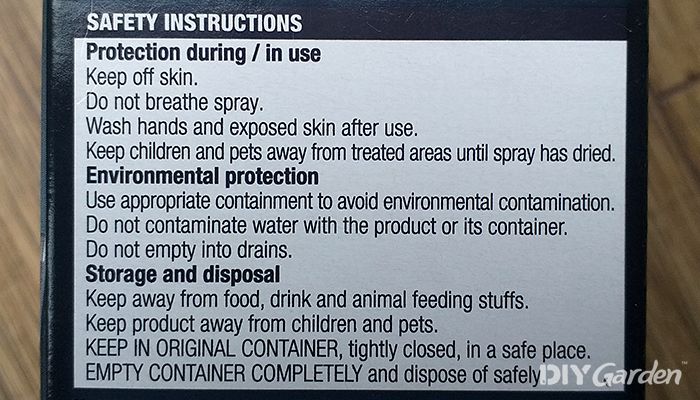 Why You Can Trust DIY Garden
At DIY Garden, we believe your trust is earned through our knowledge and transparency. Our team of experts has over 75 years collective experience in the gardening and DIY space. Since the website's creation in 2016 we've tested over 275 products, ensuring our recommendations are based on real experience. We're open about what we've tried and what we've researched, and this is clearly labelled in our product reviews. Every year, we revisit and update our suggestions to include worthy new additions to the market. Our aim is to give you straightforward, honest, and helpful recommendations, so you can confidently choose the best tools and equipment for your projects.
About Your Guides
Becky Mathews is an enthusiastic gardener that shares her outdoor spaces with nature. Always happy with her hands in the soil, or rescuing wildlife in trouble, she enjoys writing about her environmental successes and failures

Sarah's role as chief editor at DIY Garden is about more than just making sure we're literally dotting the i's and crossing the t's (although she's a stickler for detail, so it's certainly about that too!). It's about proof-reading, fact-checking and continuously researching everything we publish, ensuring that it adheres to our

editorial standards

, so that everyone can really get the most out of their green space.
You May Be Interested In These Other Pest Control Reviews