Colourful houseplants are easy to grow
Since indoor plants are almost bulletproof and willing to do a lot for very little effort, it's surprising more of us don't grow them.
Whilst you might imagine exotic houseplants plants sit trembling, needy and fragile in your bathroom, conservatory or kitchen windowsill, nothing could be further from the truth, since most practically thrive on neglect.
Good News! Houseplants are beneficial to your mental health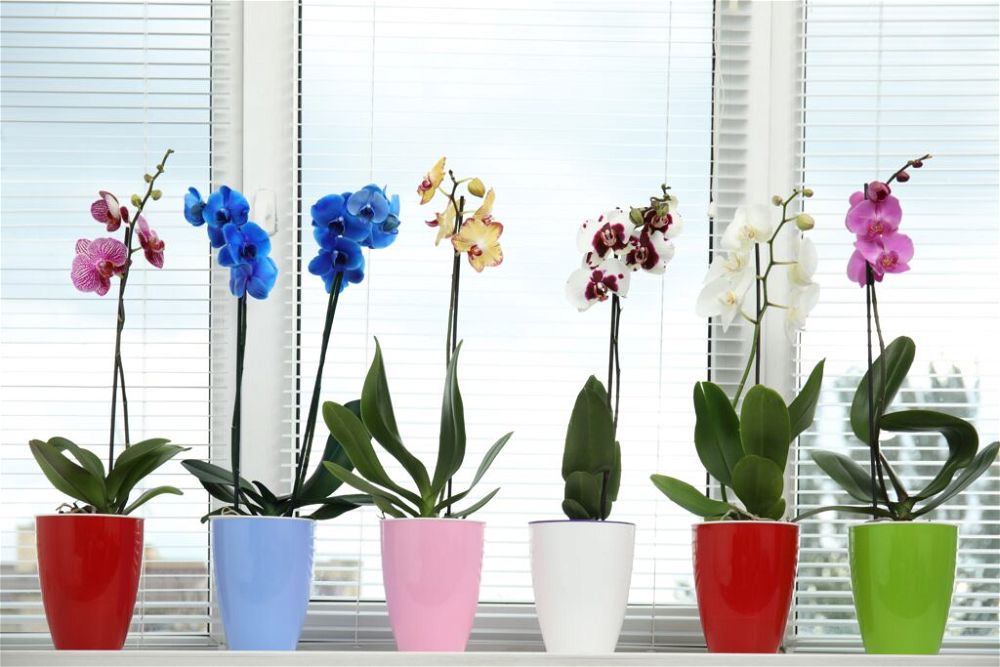 Not only are they beautiful, research shows that growing houseplants helps reduce stress, boost mood and improve productivity and concentration by up to 15%.
Houseplants are just garden plants from warmer climates
Grown outdoors in their country of origin, houseplants include robust perennials, climbers and shrubs that left to their own devices can grow mighty big in a garden setting.
Poinsettia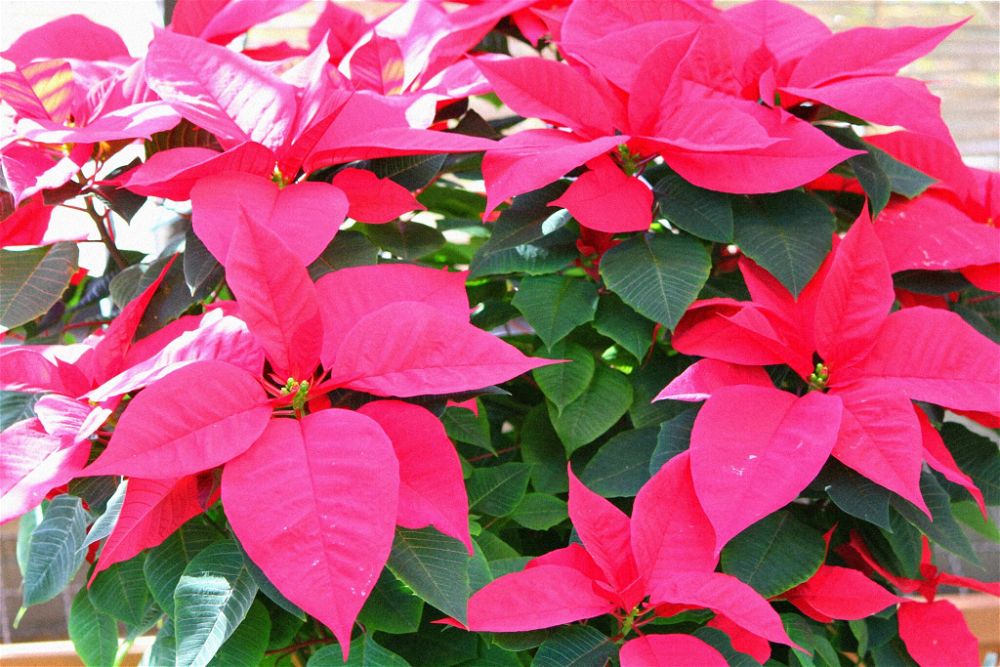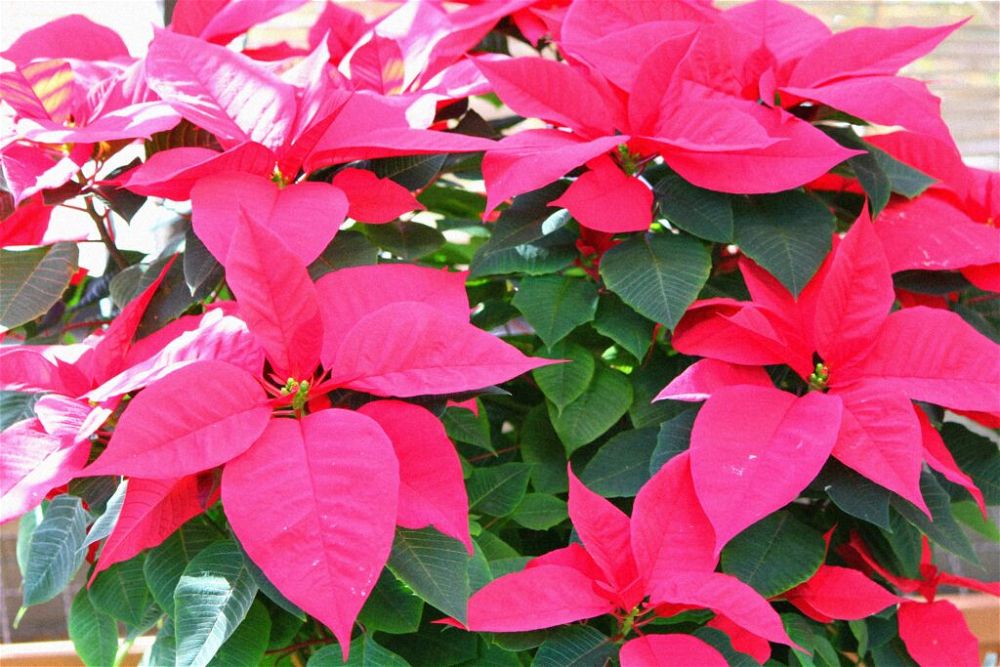 Take the festive poinsettia that can reach some 15ft/4.5m grown outdoors, compared to compact garden centre offerings. Did you know those adored fire engine red bracts come in white, peach, coral and pink too?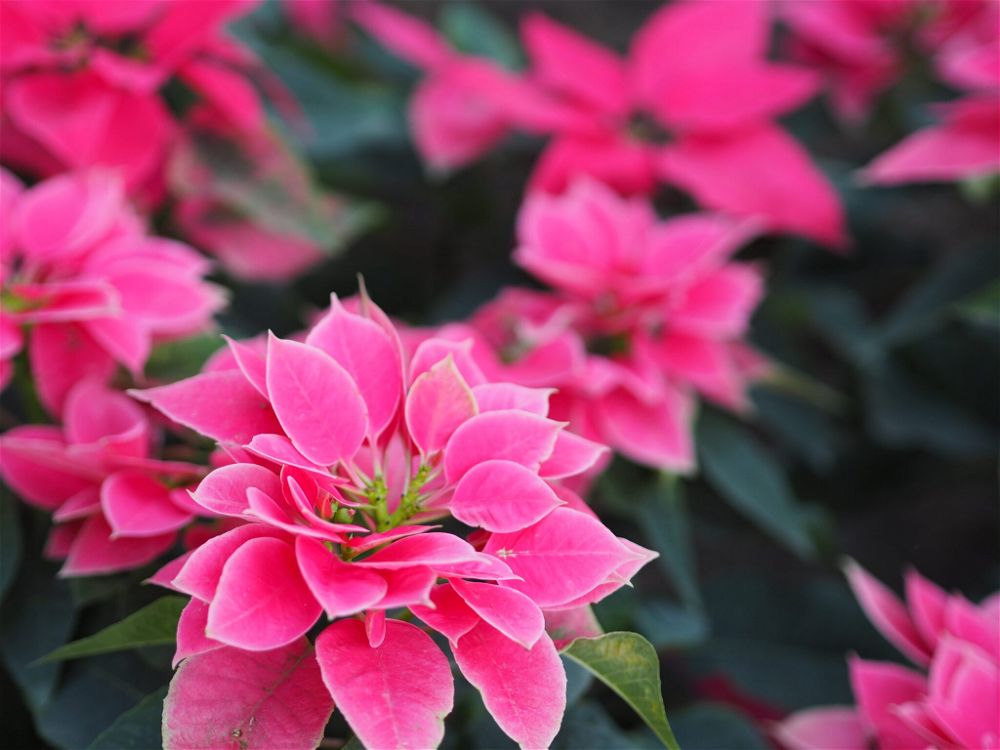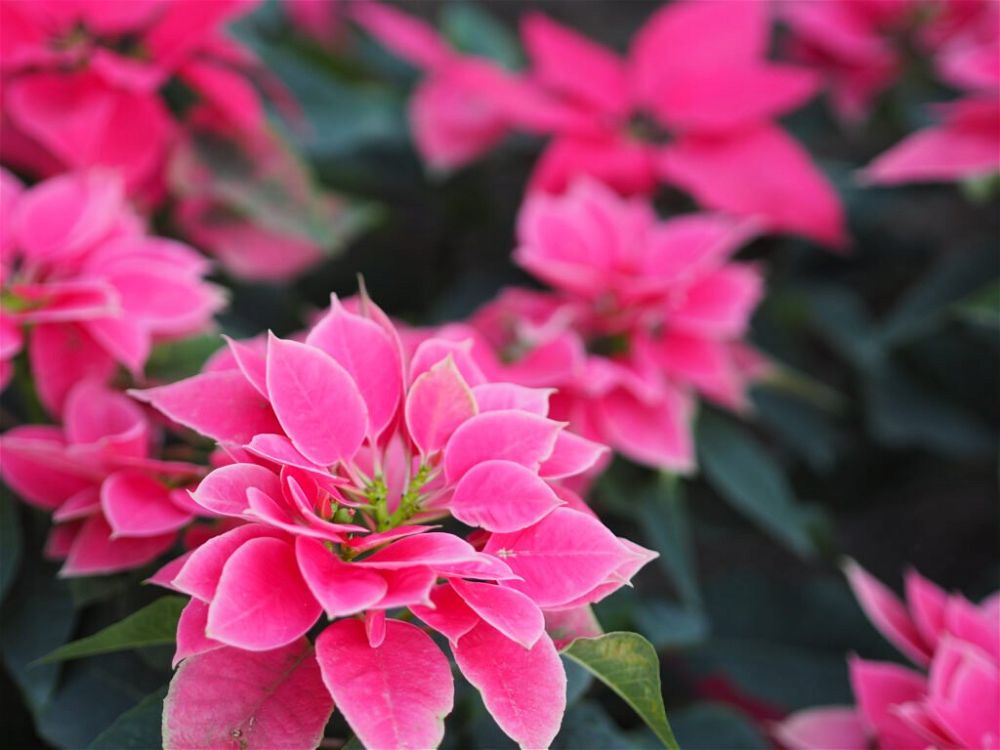 Foliage is arguably the big attraction for growing plants indoors, but there are some cracking houseplants that deliver great leaves coupled with eye-popping colour. So take a walk on the wild side with DIY Garden's line up of the most colourful houseplants on the planet.
Basic plant care
Let's nail the basics of indoor plant care. There are exceptions to every rule, but generally most will thrive in bright light or low light.
Avoid direct sunlight as it can scorch leaves and flowers.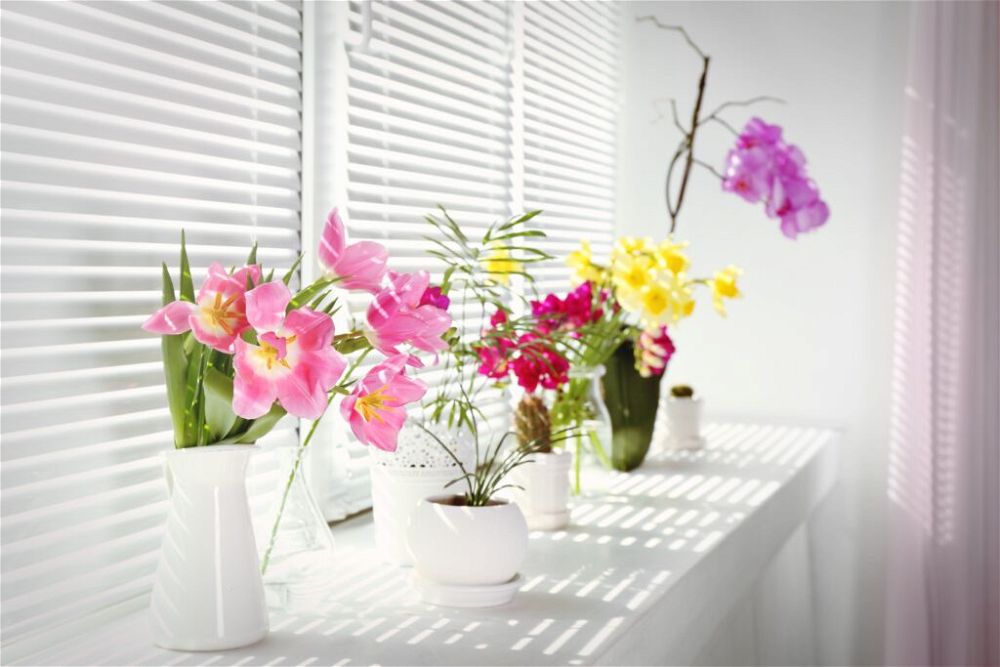 Keep soil moist, but not wet
The majority of indoor-grown plants prefer damp/moist, not sodden soil and like their feet to dry out a bit between watering, no house plant appreciates draughty spots or plunging overnight temperatures. That's about all you need to know for growing success.
How to water
Place a dish or saucer of water under pots. This is possibly the easiest method to avoid over-watering and ensure adequate watering for almost all houseplants, as it allows plants to draw water upward when needed.
Water test: Press the soil with your finger; if it's moist leave well alone – if dry, top up the saucer.
Leaf care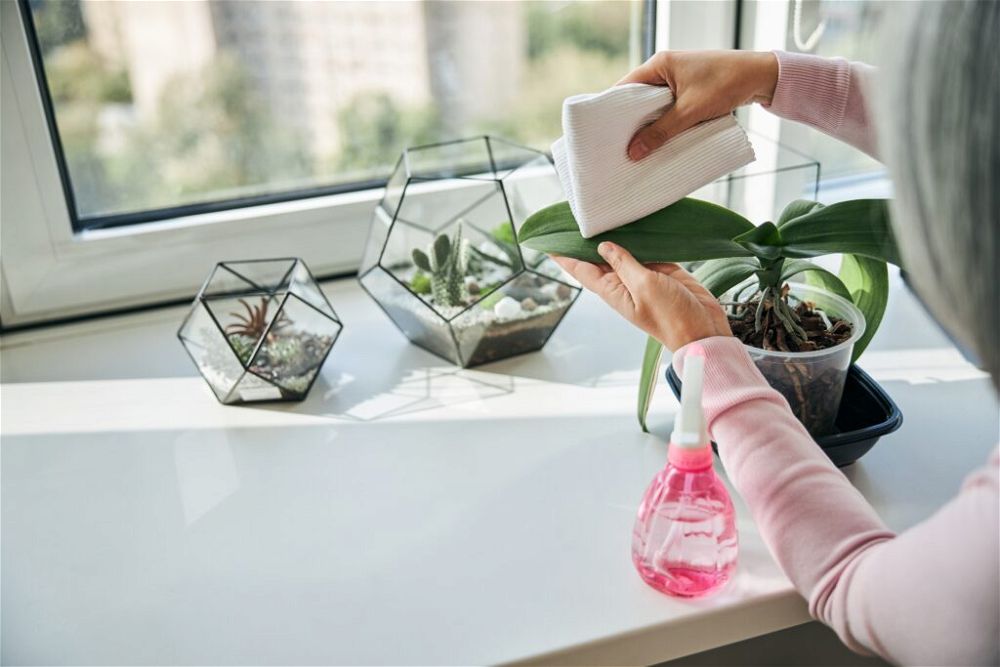 If you feel up to it, wipe dusty leaves with a clean damp cloth. (Remember, leaves absorb sunlight to power their engines of growth and dusty leaves will impede their efficiency to bloom and grow.)
Use a specialised liquid feed once a fortnight to keep your plant blooming. In winter, reduce watering to twice a month.
Orchids
Orchids offer spectacular colour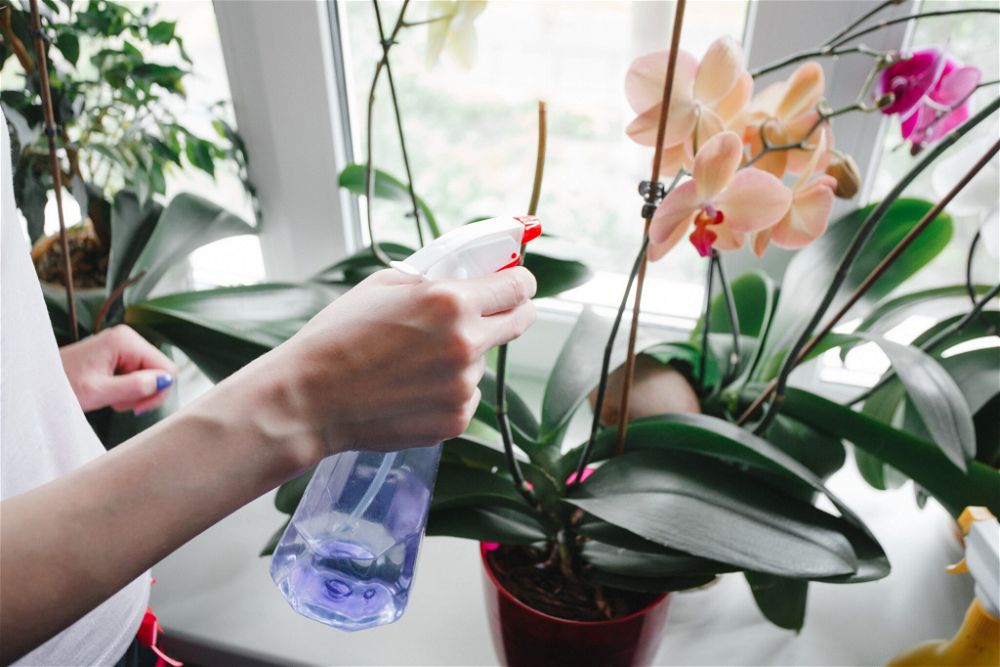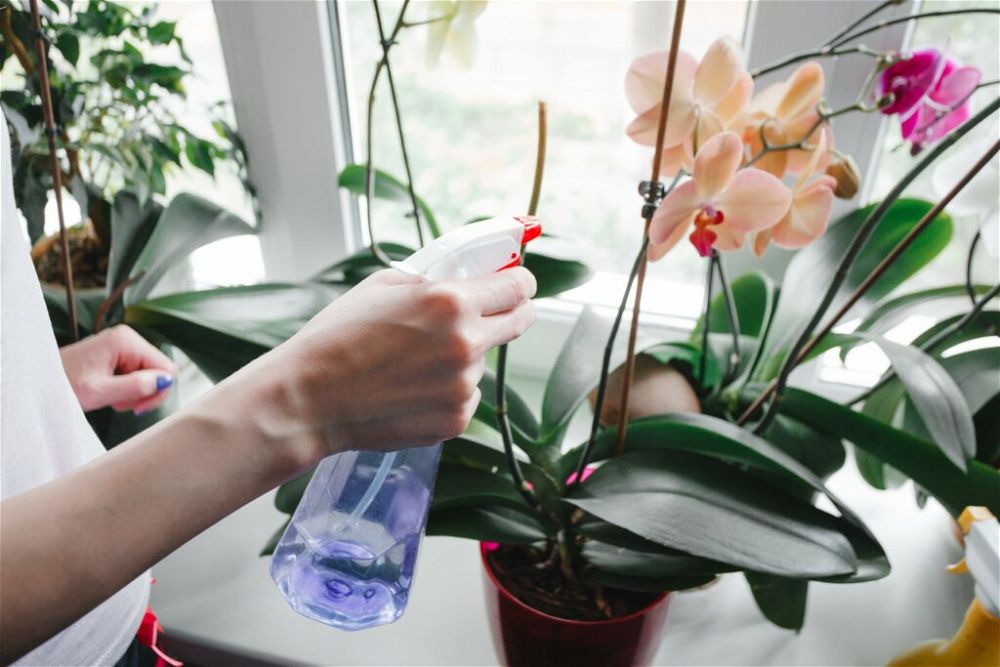 Orchids have exotic blooms in deep/soft pink, white and pale yellow, but sadly have acquired an ill-deserved reputation for being Prima Donnas.
This can be true if you're growing prize-winners, and admittedly some species can be a little haughty. However, the average supermarket orchid (Phalaeopsis spp (H.15cm x W.20cm) likes nothing better than a bright windowsill. East or west facing is ideal.
Water with tepid water once a week at the base and apply a specialist orchid feed once a week.
Avoid wetting the leaves since too much water can cause roots to rot.
Re-pot once flowering is over using special orchid compost.
Cyclamen
Grow colourful woodland plants indoors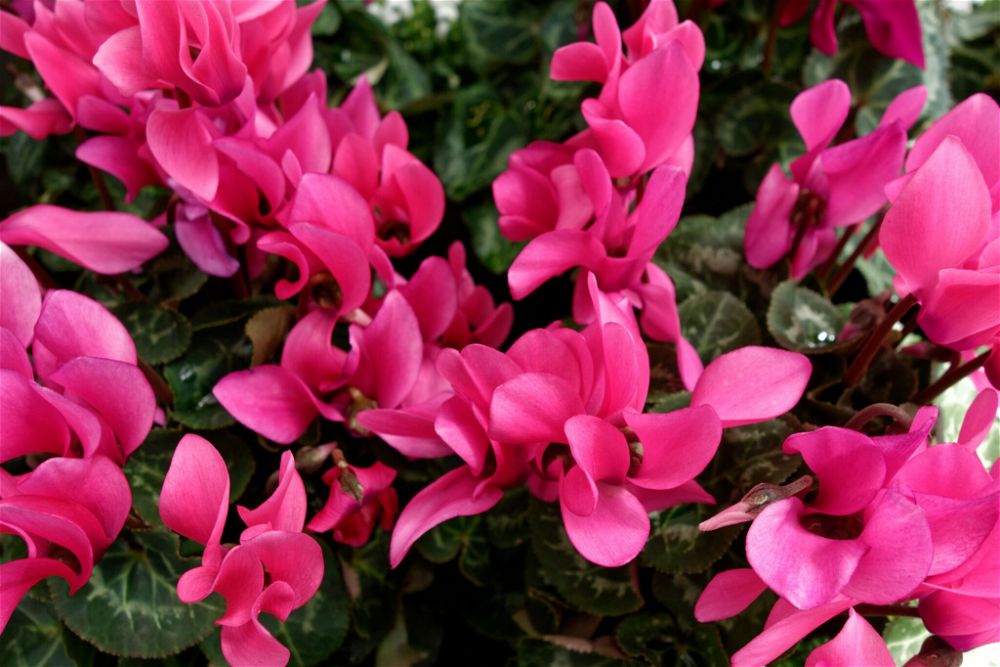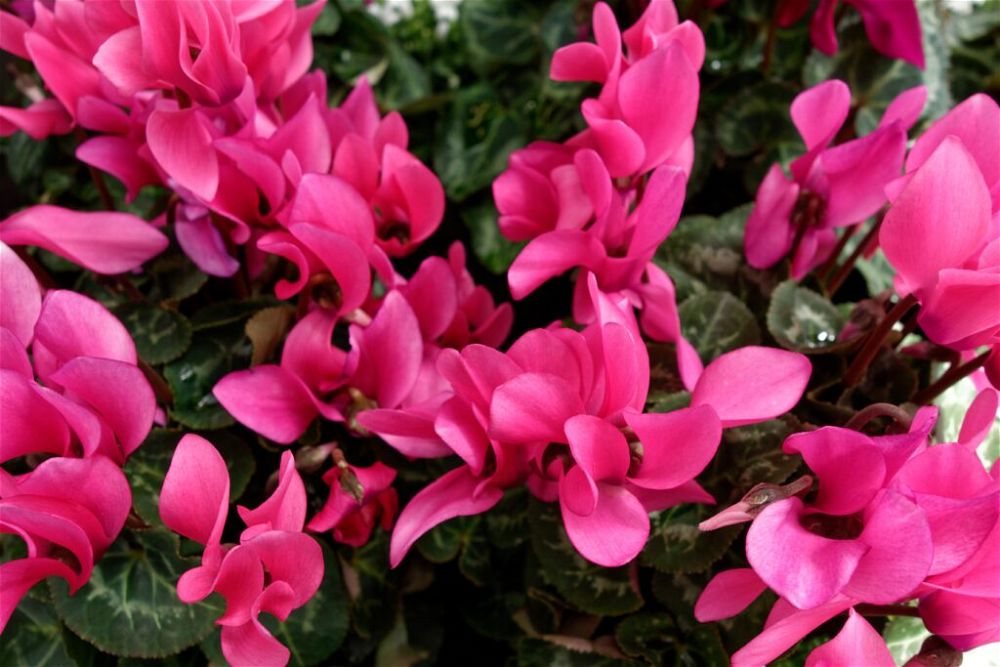 Cyclamen persicum (up to H.10-50cm x W.10-50cm) is a fabulous Mediterranean native with charming large butterfly-like flowers in pink, magenta and white held over handsome deep green and silver marbled foliage in spring.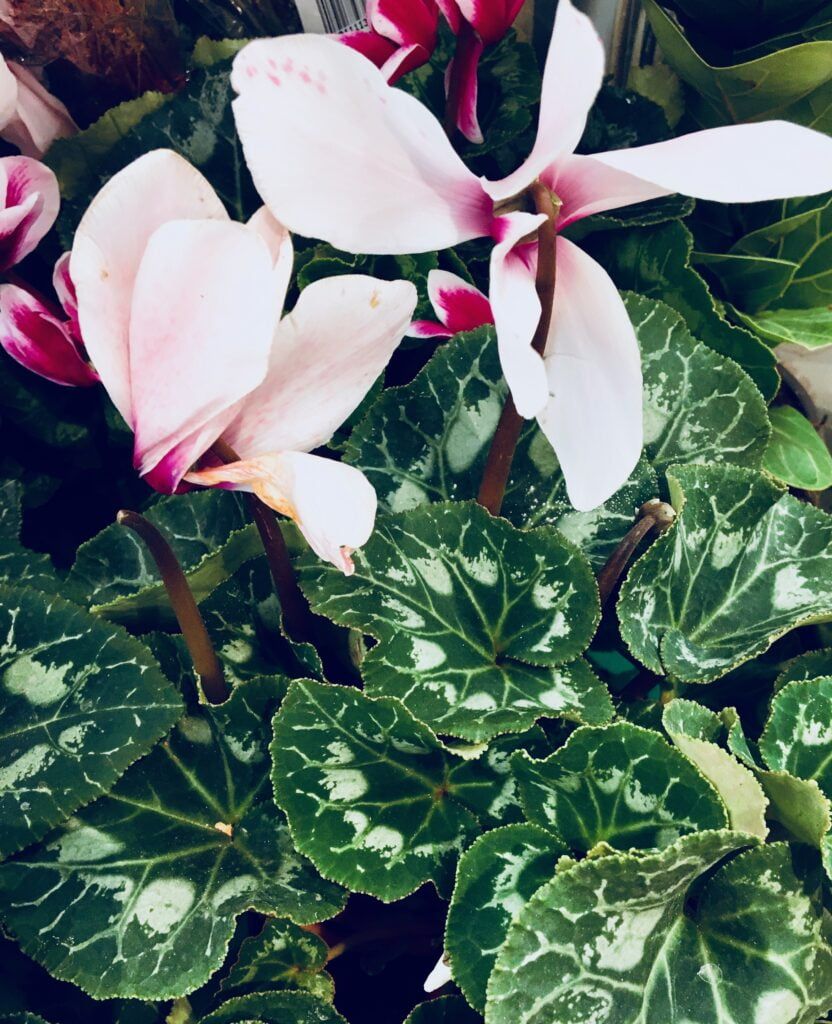 Cyclamen prefer plenty of light but happily thrive in lower light levels too. South or east facing is perfect. Remember, direct sunlight is the kiss of death, so just a light watering once a week is more than enough.
Bougainvillea
Vibrant colour for warm conservatories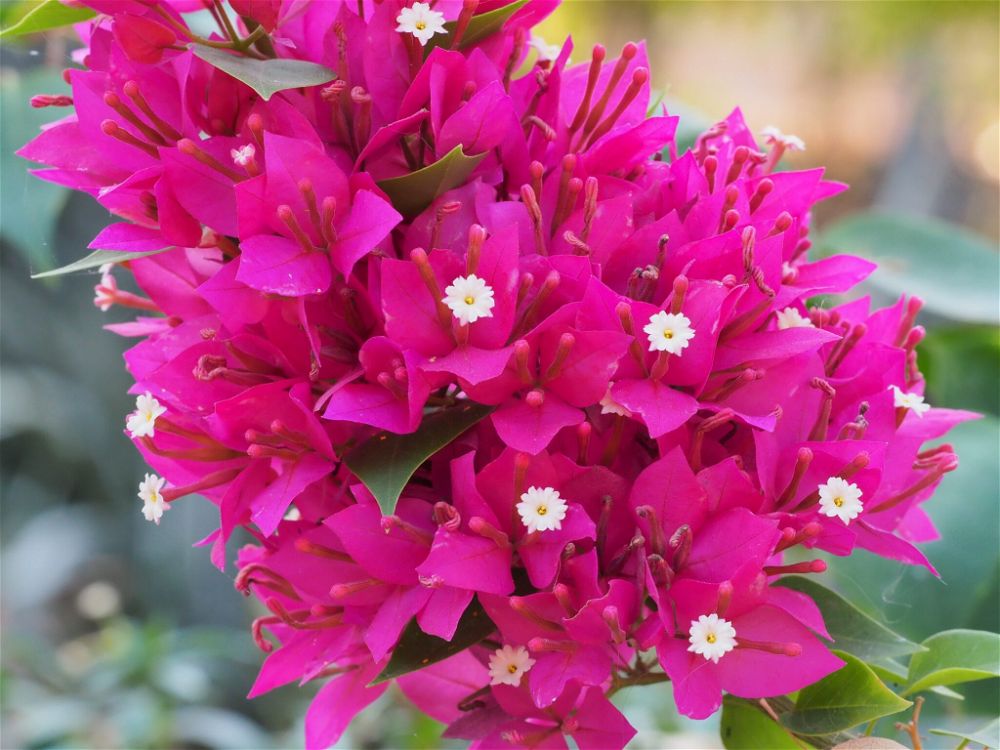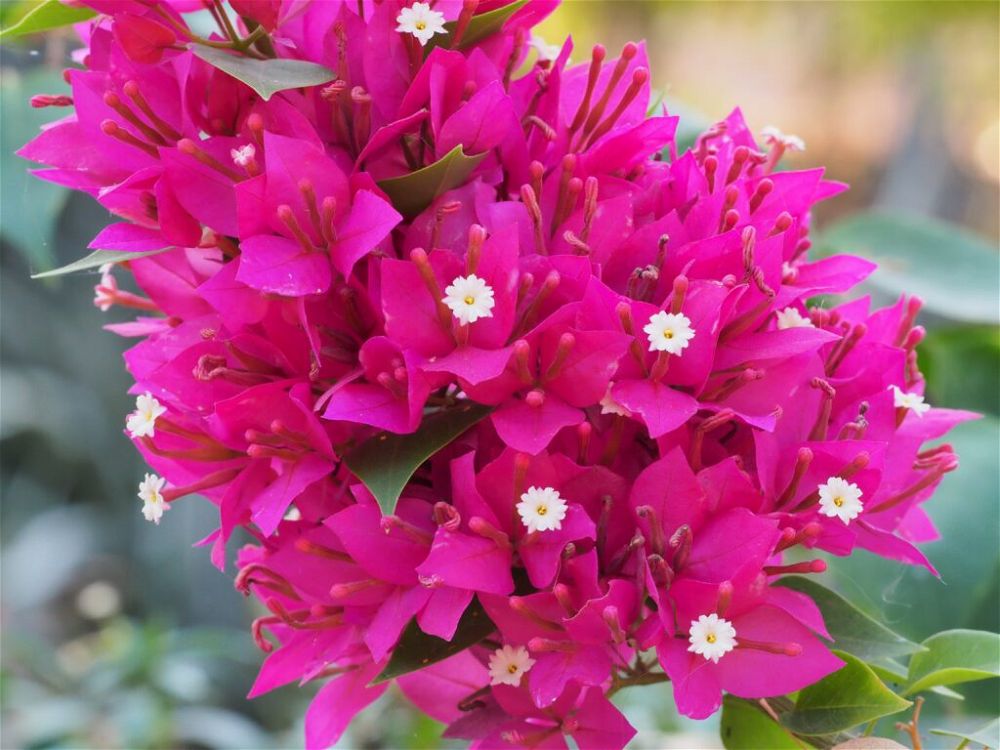 Bougainvillea is a tropical, sun-worshipping rambler (H. 60cm-1.8m x W. 30cm-90cm) with eye-achingly vivid bracts for warm conservatories. This plant won't put up with cold.
In its homeland, Bougainvillea can easily grow easily to 40ft/9m plus. Grown in a container indoors you can prune it to maintain size and spread at any time of year.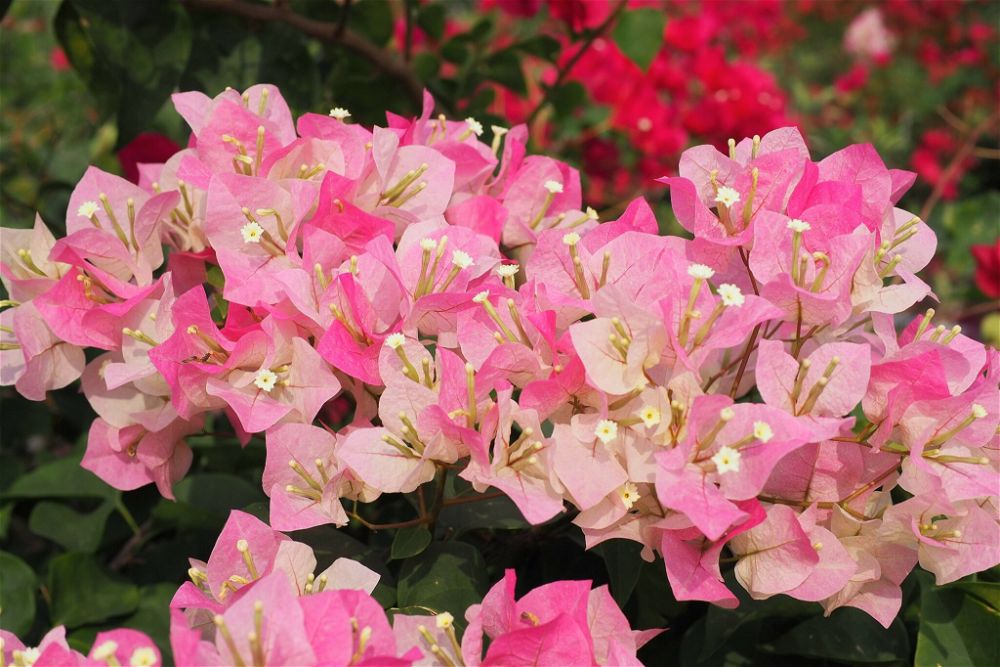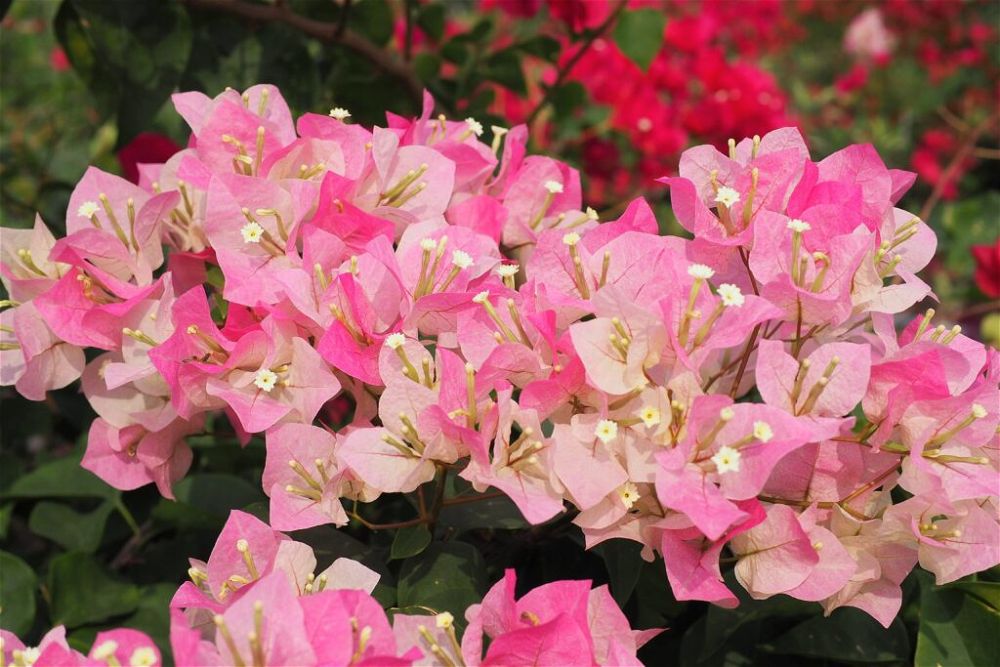 For almost year-round flowering, let it dry out completely between watering and it will throw out successive fresh blooms.
Water sparingly; potting soil should be kept on the dry side since too much water makes its leaves immediately wilt.
Hyacinth
Indoor Hyacinths: add a splash of spring colour in winter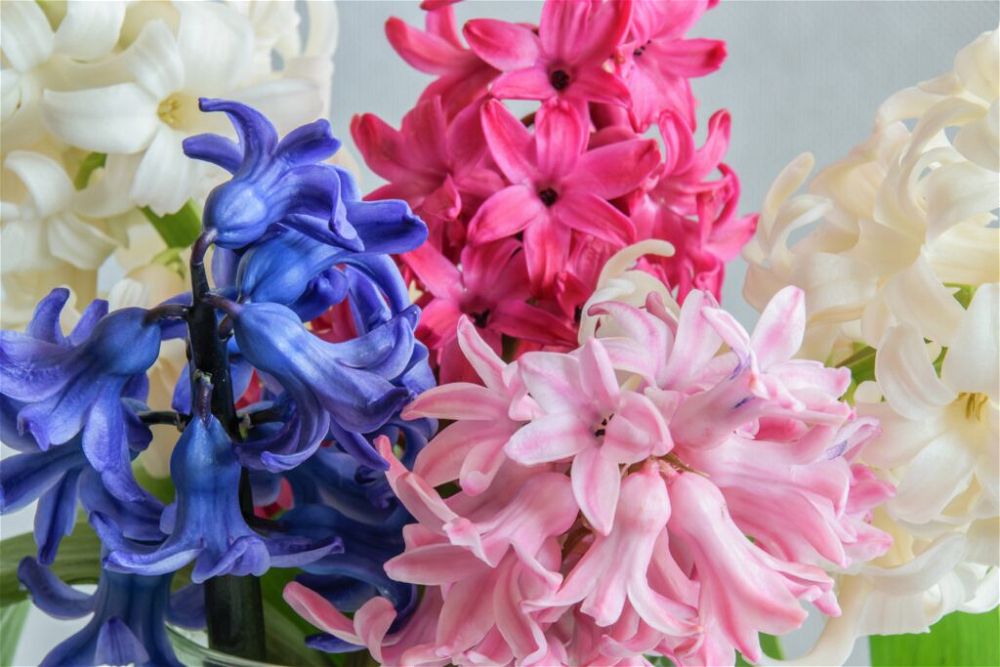 Hyacinths are a breath of fragrant spring air with their stubby pillars of white, pink purple and China blue. (H. 30cm x W. 25cm)
They flower indoors from December or January and are an absolute doddle for even first-time growers – just ensure you keep the soil moist.
Great on a windowsill in full sun or partial shade, the happy bonus is they can be planted out in the garden when their flowers fade. Expect new flowers from April to May in following years.
Eternal Flame
Fancy an eternal flame?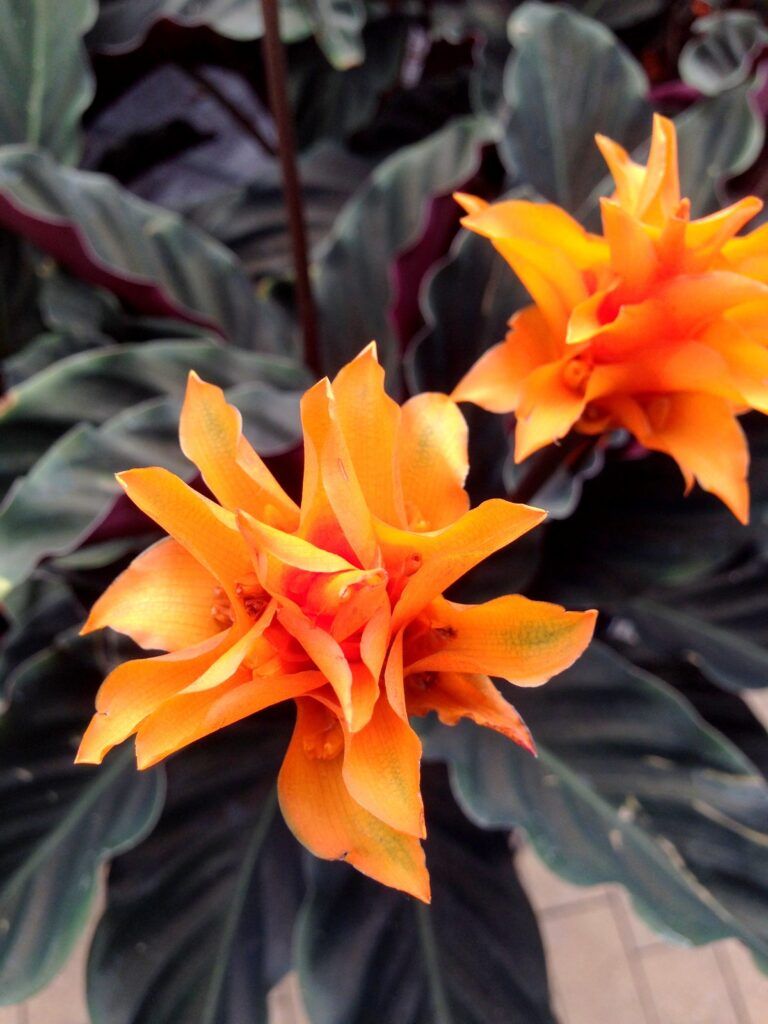 Fans of The Bangle 80's hit Eternal Flame will adore this gorgeous houseplant sharing the same common name. Goeppertia crocata 'Tassmania' (H. 50cm x W. 50cm) is a topical plant with so much going for it, you'd be mad not to give it houseroom.
This plant has fountaining deep black-purple leaves with maroon undersides that charmingly fold at night, contrasted with elegant plum-coloured stems and topped with frilled rich sunset orange flowers that last up to three months throughout the summer.
This diva hates drying out or nasty cold draughts. Feed once a month when the clocks go forward, and twice a month when the clocks turn back in autumn.
With a diverse array of spectacular houseplants available online, at supermarkets or even at the local shop, there has never been a better time to brighten your home and mood.