Our
VYTRONIX PW1500 Electric Pressure Washer

Review

The main thing that this pressure washer has going for it is its price. While I do appreciate its simplicity too, there are many other models out there that are also simple and easy to use, yet they offer a lot more in terms of power. I wouldn't recommend this machine to anyone who needs a pressure washer for regular medium-duty tasks, such as washing a car or scrubbing a path, but if you only need one for occasional light cleaning jobs around your home and garden, then the VYTRONIX PW1500 Electric Pressure Washer would be a worthwhile buy.

B07TCN2G1R

0715235718636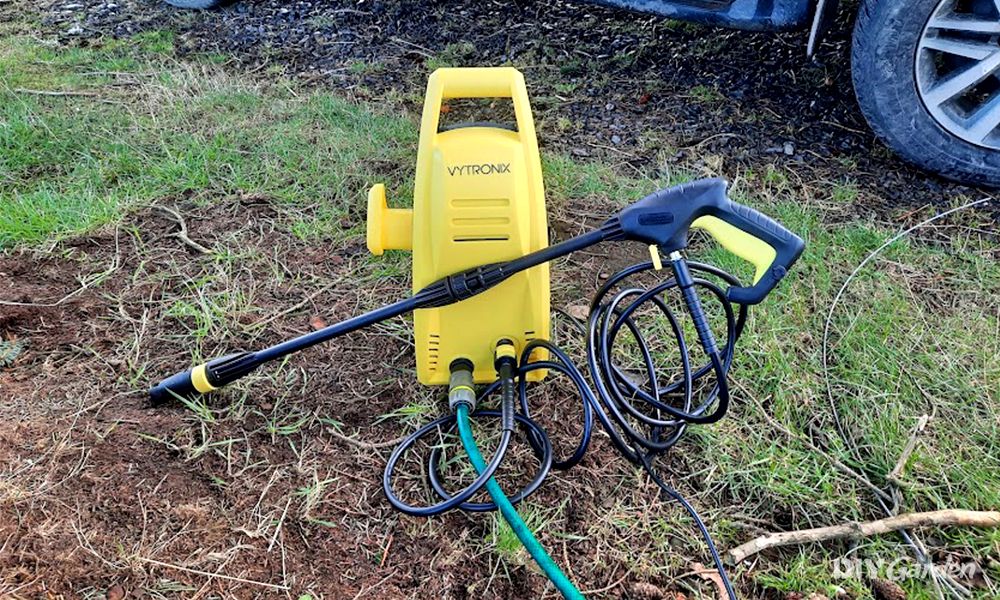 VYTRONIX is a brand that focuses on affordable yet high-performance home and garden appliances. The company prides itself on keeping things simple, so I was curious to see how this would translate to their PW1500 Electric Pressure Washer. Since it was designed for light to medium duty tasks, such as cleaning cars, bins, patios, and garden furniture, I planned to put it to the test by doing exactly that.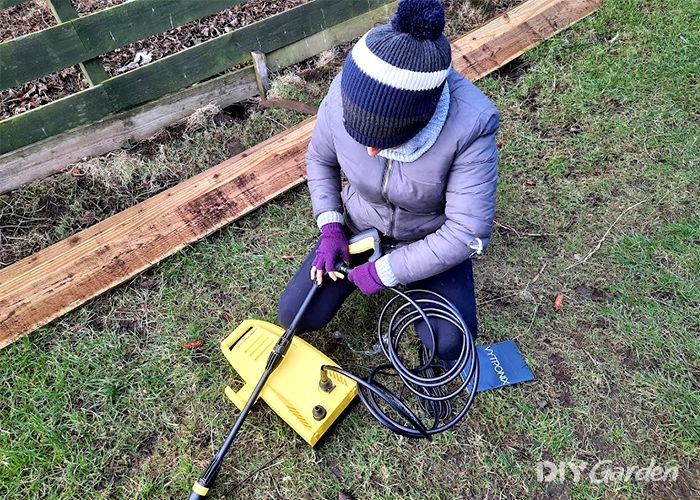 I always appreciate it when tools and appliances don't require too much assembly, so I was delighted to find that this pressure washer was so easy to put together. You don't need any tools to do this – everything pushes and twists into each other, with no force needed.
So, I connected up the lance, gun, and hose to the main unit in just a few minutes. After this, I plugged my electricity in (I used an extension cable) and connected the unit up to my garden hose. In total, assembly took about 7 minutes.
While assembling the pressure washer, I noticed that VYTRONIX supplied a long pin with it. You don't actually need this for assembly – instead, it's to clear out the nozzle in case you ever end up with debris in there.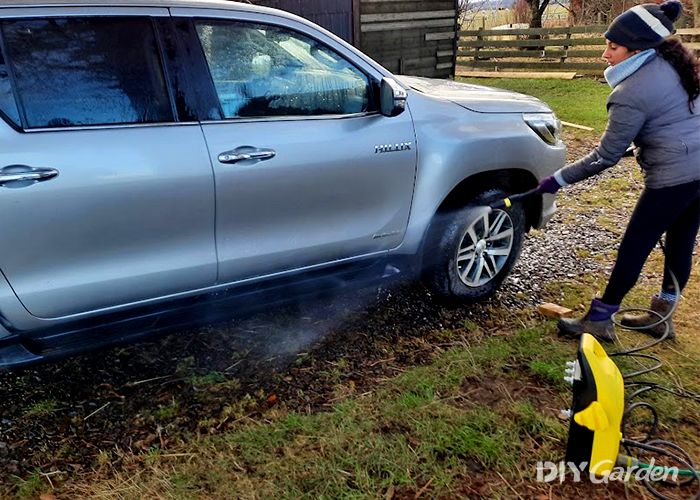 Since simplicity is a priority for VYTRONIX, the design of this pressure washer isn't overly complicated. This bright yellow machine is pretty compact in size, and is fitted with storage hooks and clips so that all of the accessories can be stored with the machine, saving you from losing any pieces.
Its 5m hose and 5m cable is pretty standard – the only pressure washer that I tested that had a longer hose and cable was the Paxcess at 6m. This machine also has a protected on/off switch (to save water from getting into the machine), as well as a thermal sensor that'll turn the motor off if it starts to overheat.
The lance, gun, and nozzle that come with this pressure washer all seem to be good quality too, with the nozzle being adjustable to vary water pressure.
Many of the design features on this pressure washer were pretty standard, apart from the row of connection attachments at the back of the main unit. This is a pretty clever addition – it means that you can directly attach nozzles to the main unit, which, again, prevents you from accidentally misplacing them.
Now for what I didn't like about this machine's design – its filter. Unlike the Bosch and the VonHaus pressure washers that I tested, this one had a single, rather than a double, filter. This isn't a huge deal – some of the other machines that I reviewed also had a single filter. However, those single filters (as well as the doubles) were made from glass. The filter on the VYTRONIX is made from plastic, meaning that you can't easily see when it's clogged with dirt. You would have to keep checking it regularly, which is a bit of a pain.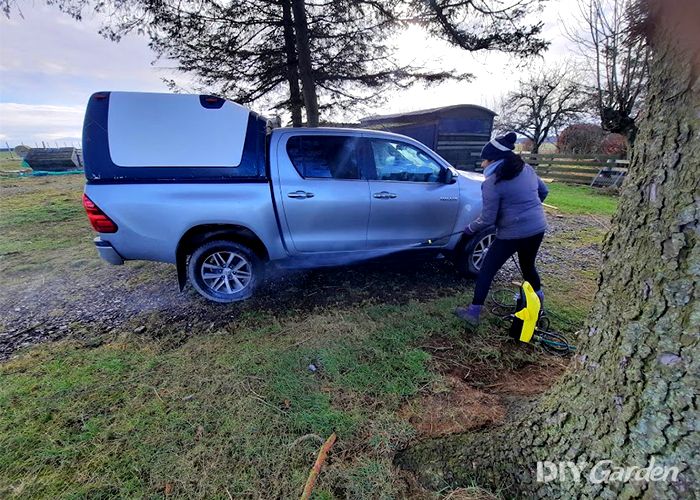 To keep testing fair, I started off by using this pressure washer to clean my car, since that's how I also tested the four other pressure washers that I reviewed. The adjustable nozzle was handy for this, but it's a shame that VYTRONIX didn't create some sort of detergent bottle attachment, or even a suction pipe, for this machine – any car shampoo that you want to use will need to be applied by hand.
While washing my car, I also noticed that I had to stand quite a bit closer to my vehicle when using this pressure washer compared to the others. A look at its stats later on told me why – the maximum water pressure offered by this machine is 105 bar, which makes it the weakest of the five that I tested. In my opinion, this is a shame – its 1500W motor would be more than capable of handling stronger pressure.
The overall result of my car washing session was satisfactory, but it didn't look quite as clean as when I used the other pressure washers. It also felt like more of a chore because of the lack of pressure – it seemed to just wet, rather than properly clean, the car.
After this, I had a go at cleaning out my wheelie bins with this pressure washer. It did the job well but, again, a little more pressure would have made a huge difference.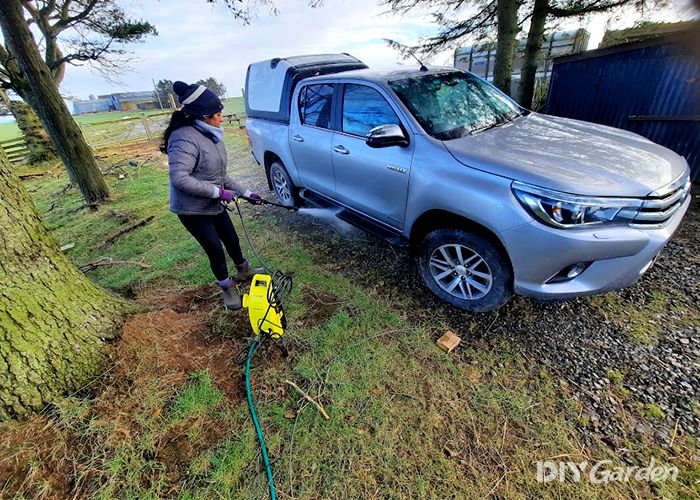 Ease of use is where this pressure washer should shine – after all, VYTRONIX was aiming for this machine to be as simple to use as possible. Well, they've pretty much succeeded at this. Other than the low water pressure making cleaning jobs feel a bit more tedious, this pressure washer is very easy to use.
According to VYTRONIX, the nozzle was created to be "faff-free" – something that definitely appeals to me! There are three spray types to choose from and the nozzle neatly twists over to each one.
Being compact and lightweight (weighing 5.87kg) is a bonus too. That said, since this pressure washer doesn't come with wheels (most of the others that I tested did), the lightweight quality is important as you have no choice but to lift it and carry it around, rather than having the option of wheeling it. To be fair, I didn't actually use the wheels on any of the other pressure washers that I reviewed as they were all lightweight too, so the lack of wheels isn't a big flaw in my opinion.
As mentioned, the 5m hose and cable length is pretty standard. Since I had mine connected to an extension cable and a garden hose, the length worked well for me.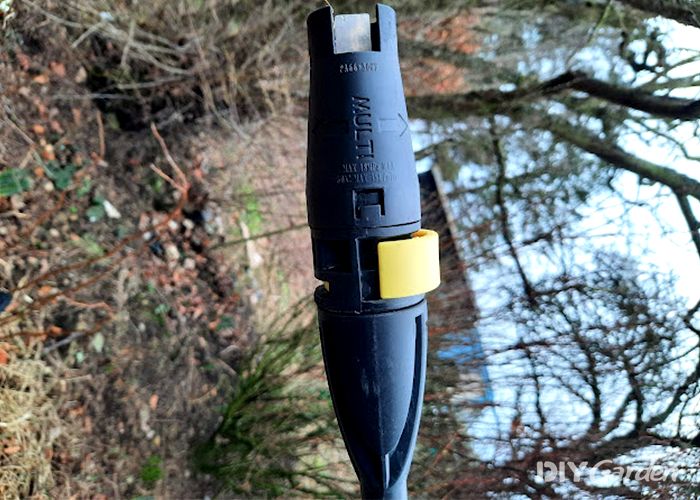 Out of the five pressure washers that I tested, this one was probably the least versatile for a couple of different reasons.
Firstly, the lack of accessories. Granted, this is something that VYTRONIX claims they did on purpose to appeal to people who don't want to be dealing with a huge array of accessories, resulting in them using the wrong ones for each job. However, it's still always nice to at least have the option of purchasing extra accessories, which you can't do with this pressure washer.
That said, this isn't the only pressure washer that didn't have the option of extra accessories – the Paxcess and the VonHaus were the same. However, both of those made up for this by being versatile in other ways – the VonHaus offered amazing water pressure while the Paxcess had a suction hose that could be used with a bucket.
The VYTRONIX, unfortunately, doesn't really have any other features that add to its versatility.
This VYTRONIX pressure washer is the least expensive of the five that I tested. It's easy to see how its price would appeal to those who are on a tight budget.
However, personally, I would be willing to pay a little more (and it really only is a little more) for a machine that gives you more power and flexibility, such as the Karcher K2 or the Bosch EasyAquatak. On the other hand, if all you need is a simple pressure washer that's going to be used for the same task each time, then it could well be worth saving a bit of money by going for this one.
What helps to add to its value is the fact that VYTRONIX offers a one year manufacturer's guarantee with this machine, which covers you in case anything should go wrong due to a production fault.
The main thing that this pressure washer has going for it is its price. While I do appreciate its simplicity too, there are many other models out there that are also simple and easy to use, yet they offer a lot more in terms of power. I wouldn't recommend this machine to anyone who needs a pressure washer for regular medium-duty tasks, such as washing a car or scrubbing a path, but if you only need one for occasional light cleaning jobs around your home and garden, then the VYTRONIX PW1500 Electric Pressure Washer would be a worthwhile buy.
Why You Can Trust DIY Garden
At DIY Garden, we believe your trust is earned through our knowledge and transparency. Our team of experts has over 75 years collective experience in the gardening and DIY space. Since the website's creation in 2016 we've tested over 275 products, ensuring our recommendations are based on real experience. We're open about what we've tried and what we've researched, and this is clearly labelled in our product reviews. Every year, we revisit and update our suggestions to include worthy new additions to the market. Our aim is to give you straightforward, honest, and helpful recommendations, so you can confidently choose the best tools and equipment for your projects.
VYTRONIX PW1500 Electric Pressure Washer Price Comparison
Price History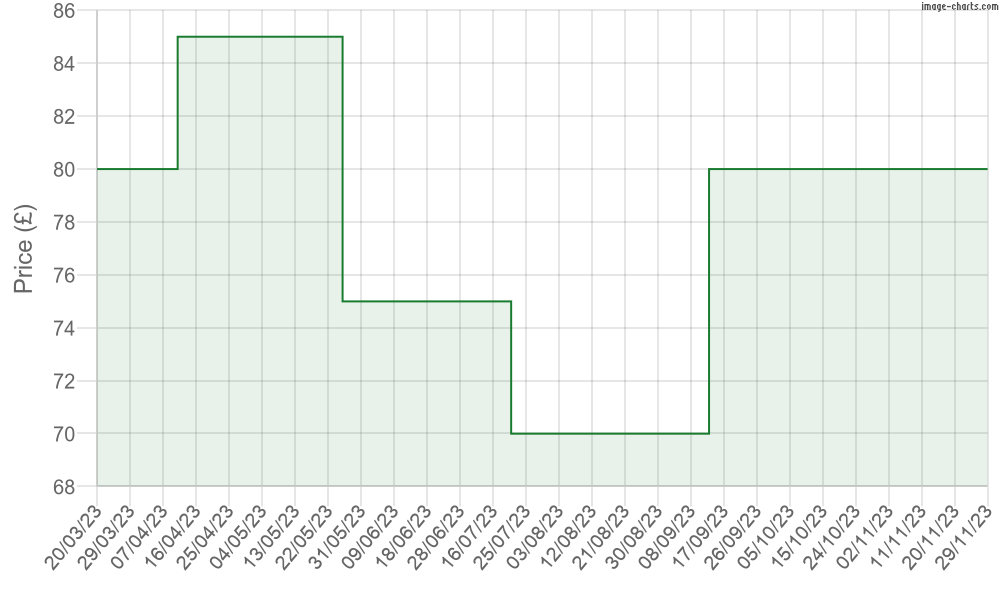 Our Scores:
Assembly

Design

Performance

Ease of Use

Versatility

Value for Money

Overall
Features:
Water Pressure

105 bar

Flow Rate

330 l/h

Power

1500 W

Hose length

5m

Weight

5.87kg
About Your Guides
Alina Jumabhoy has spent several years learning about, and experimenting with, different organic growing techniques at various gardens and farms around the country. Fuelled by her quest for self-sufficiency, she's now putting that information to good use on her own rural farm.

Sarah's role as chief editor at DIY Garden is about more than just making sure we're literally dotting the i's and crossing the t's (although she's a stickler for detail, so it's certainly about that too!). It's about proof-reading, fact-checking and continuously researching everything we publish, ensuring that it adheres to our

editorial standards

, so that everyone can really get the most out of their green space.
You May Be Interested In These Other Pressure Washer Reviews