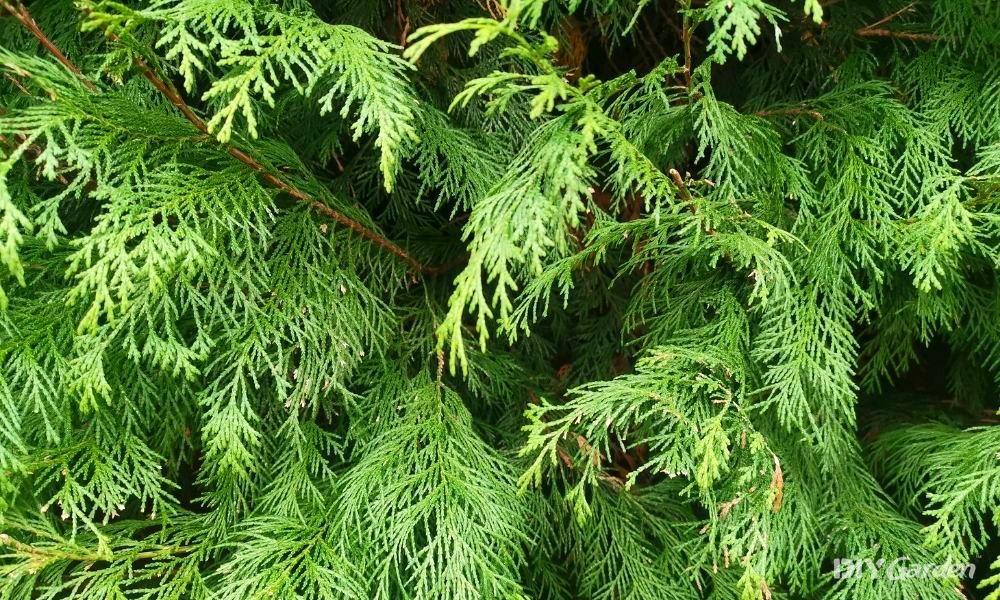 Ever caught anyone peering into your garden? We spend a lot of time in our gardens, but this joyous experience can quickly be sabotaged by an over-inquisitive onlooker.
What you need is a hedge, and you need one fast! Here is a comprehensive list of the fastest-growing hedges for privacy.
1. Cherry Laurel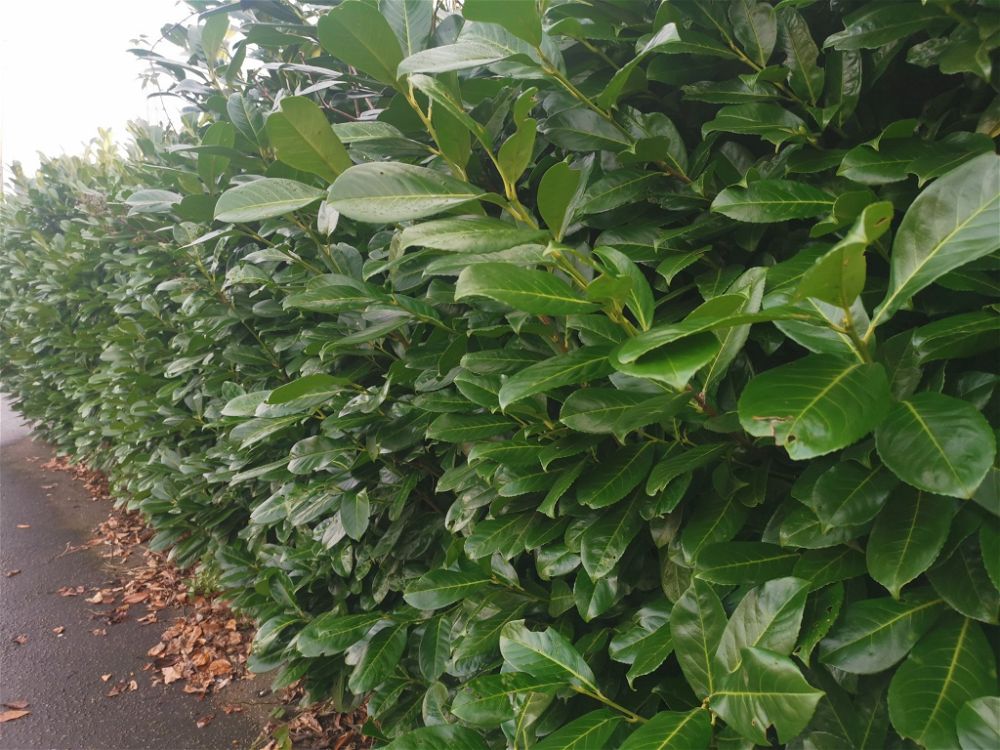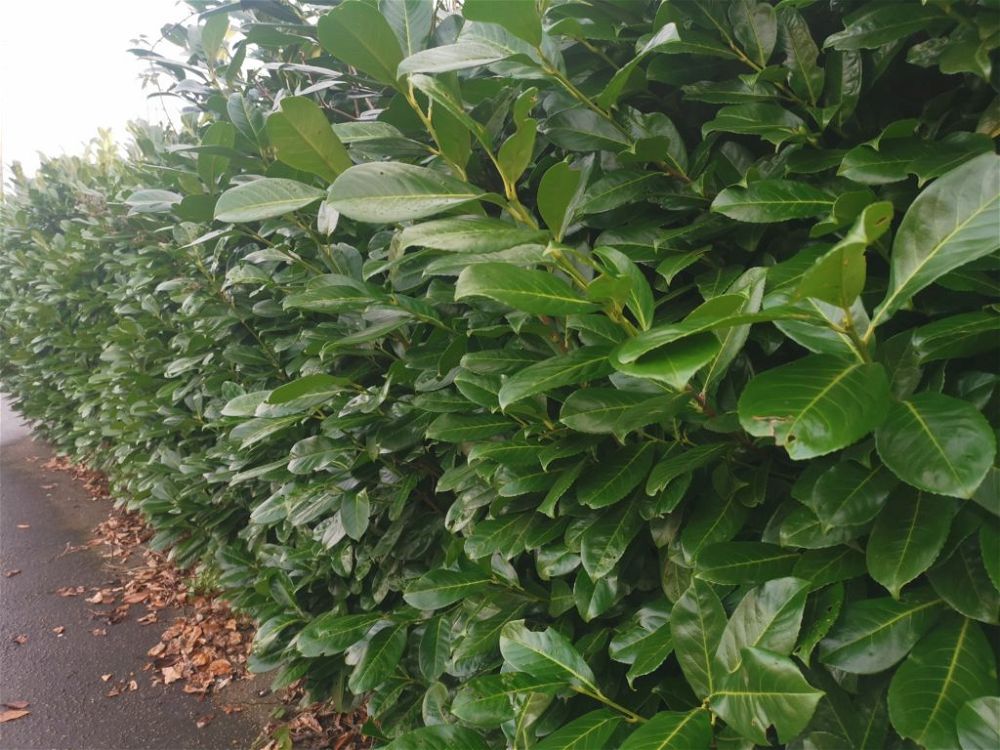 Scientific name: Prunus laurocerasus 'Rotundifolia'
This plant is also known as the Common Laurel and is popular in British gardens. It's an evergreen that produces an abundance of luscious green leaves. It grows between 30 – 60 cm every year and is typically kept between 1 – 5 metres tall.
2. Bay Laurel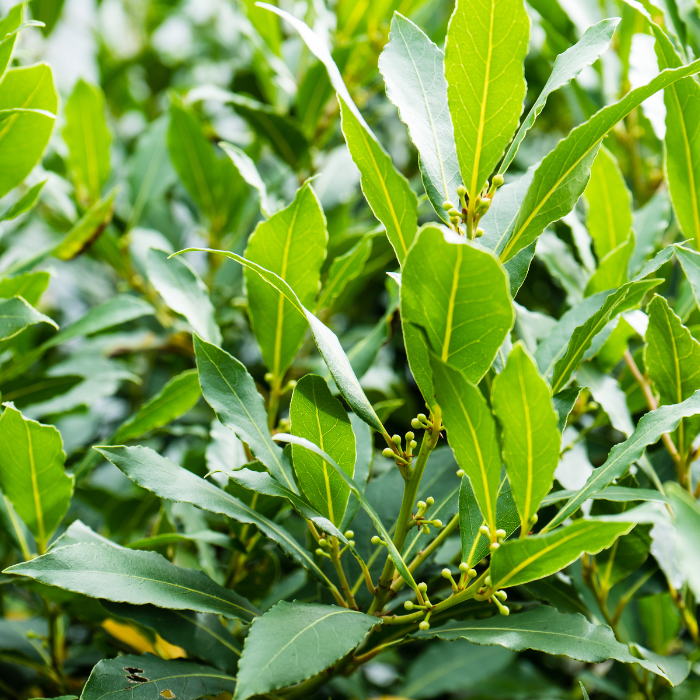 Scientific name: Laurus nobilis
This is a slower-growing relative of the Cherry Laurel. Although, you'll still see 40 cm of growth on average every year. The Ancient Greeks favoured the Bay Laurel, who believed this plant to be associated with the Apollo, a Greek god.
3. European Beech
Scientific name: Fagus sylvatica
With this hedging, it's all about the leaves, sporting a gorgeous golden-green colour that transforms into a vibrant copper during autumn. It's a fast grower, expanding by 30 – 60 cm per year.
4. Copper Beech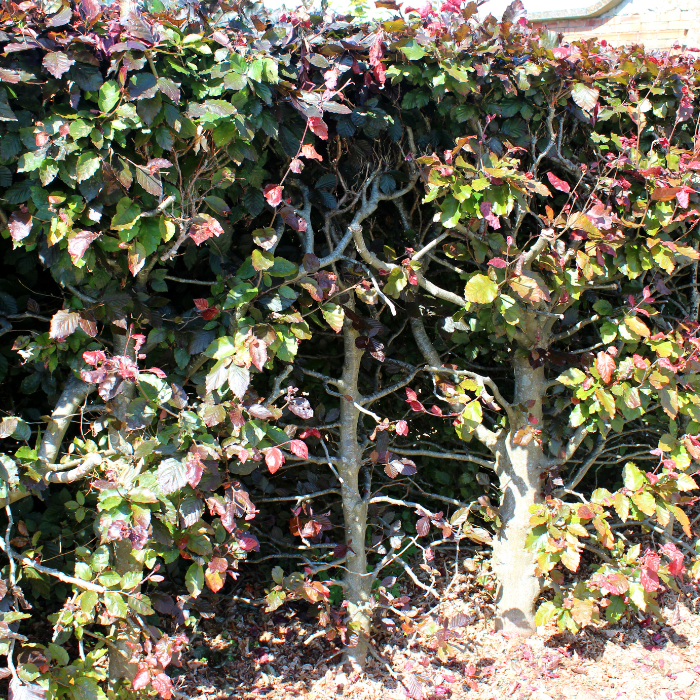 Scientific name: Fagus sylvatica 'Purpurea'
Also widely known as the "Purple Beech." This plant was given its name due to the unique colouration of its leaves. You'll benefit from a show year-round, as the leaves' colour changes with the seasons.
You can expect 30 – 60 cm of growth per annum.
5. Hornbeam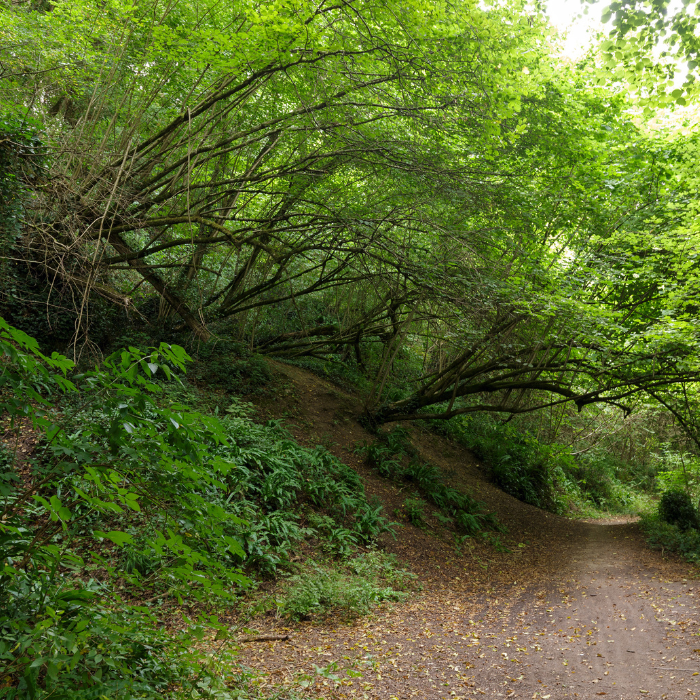 Scientific name: Carpinus betulus
Hornbeam is a popular choice because it's low-maintenance and quickly establishes once planted. Its green leaves turn a nutty shade of brown for winter.
It grows up to 40 cm annually, so it's not the fastest grower, but that doesn't stop it from being a delight!
6. Green Leylandii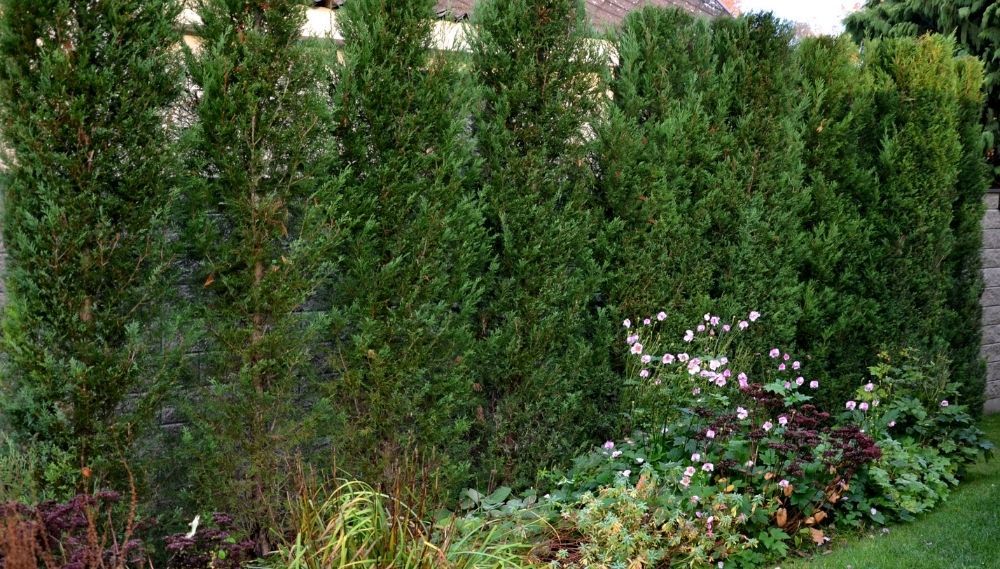 Scientific name: Cupressocyparis leylandii
Green Leylandii gains admiration due to its quick growth rate, up to 90 cm every year. It's an ideal choice for noise pollution reduction or as a windbreak and can be utilised for privacy reasons, too.
READ NEXT: The Fastest Growing Evergreen Trees For Privacy From Your Neighbours
7. Western Red Cedar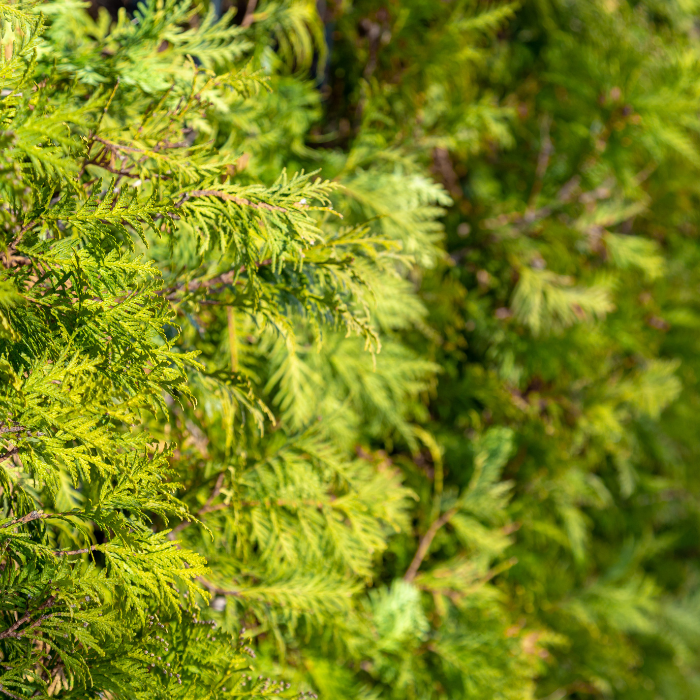 Scientific name: Thuja plicata 'Atrovirens'
The Western Red Cedar grows between 40 – 60 cm each year and boasts heaps of leaves that form a dense hedge. The leaves are an intense green and produce a characteristic scent.
8. Field Maple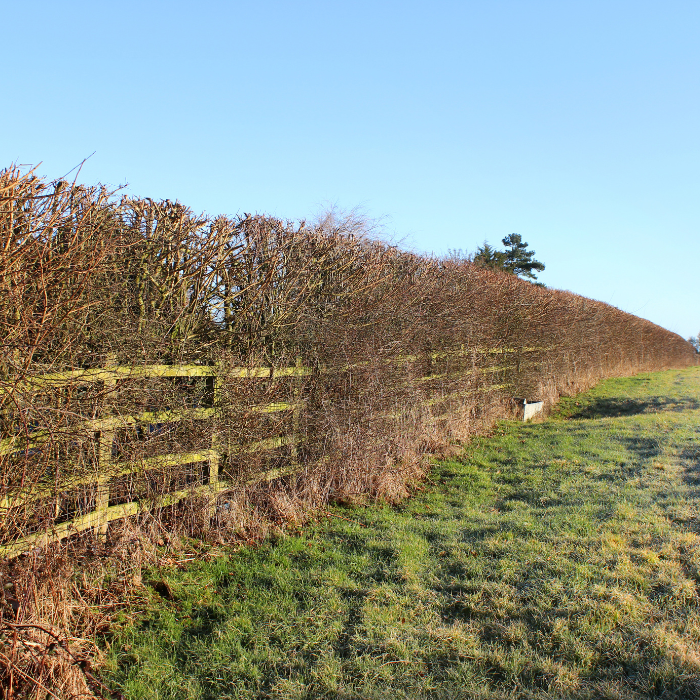 Scientific name: Acer Campestre
In the UK, we love maple trees. But this is the only UK native maple species, so it's one to be treasured. The classic maple 5-lobed leaves put on a performance, switching from a red-green mid-year to a gold-yellow when leaves begin to fall.
This plant's helicopter seeds are known by many; just throw them into the sky and watch them spin!
Expect up to 60 cm of growth each year.
9. Common Hawthorn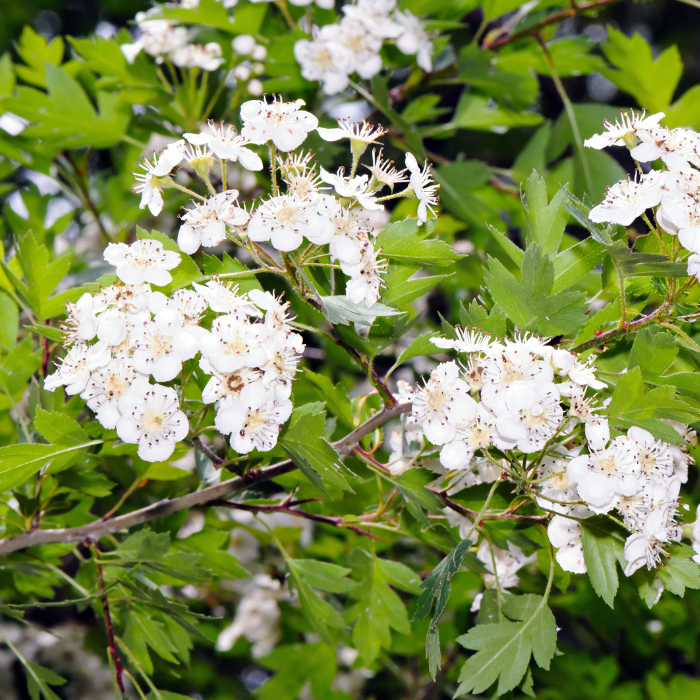 Scientific name: Crataegus monogyna
Common Hawthorn grows around 40 – 60 cm per year and produces a profusion of attractive pink blooms, which entice animal species in their many. Frequent visitors include migrating birds, dormice, bees, pollinating insects and moths.
10. Pyracantha Red Column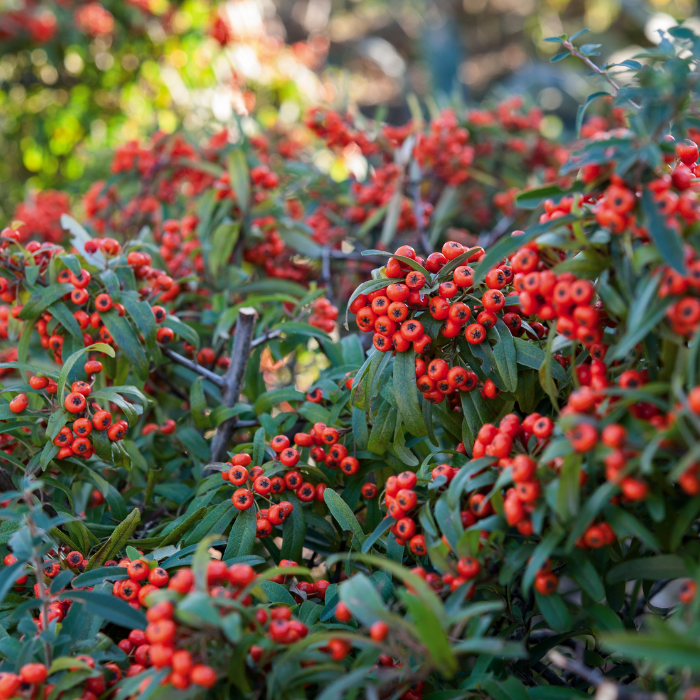 Scientific name: Pyracantha coccinea 'Red Column'
Pyracantha Red Column is the plant for you if stopping intruders is your number one priority. Its sharp spikes are sure to keep out any unwanted guests. It grows 40 – 60 cm annually and is typically kept below 3 metres tall.
The plant's berries will also bring birds in abundance!
11. Shrubby Honeysuckle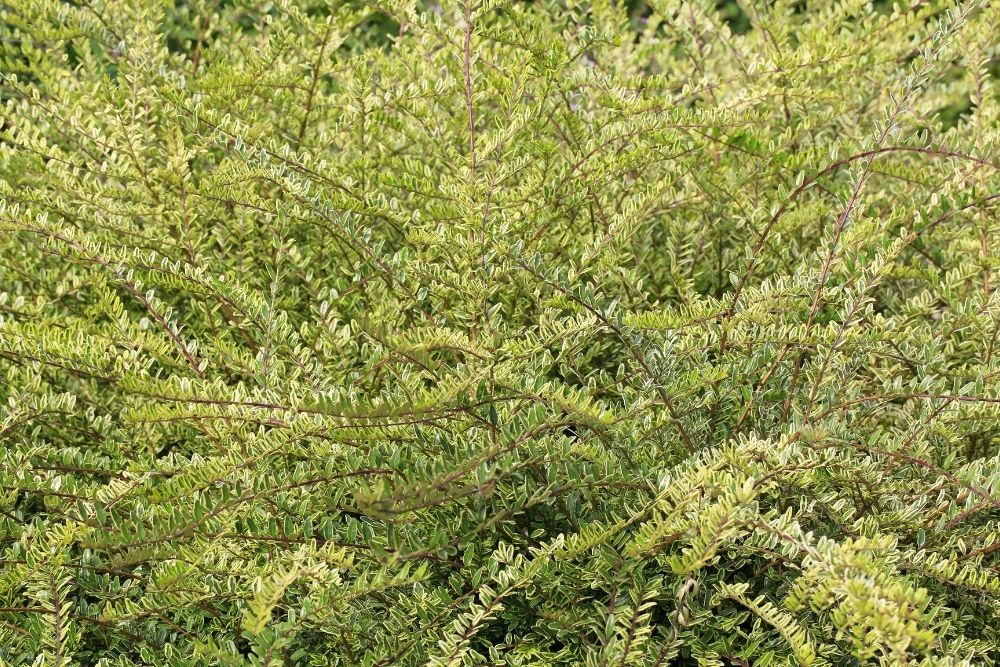 Scientific name: Lonicera nitida
The Shrubby Honeysuckle is a perfect medium-sized hedge, growing to a maximum of 3 metres, with 40 – 60 cm of growth every year.
You can play around with this one, trimming it to any topiary shape that takes your fancy. It's the perfect substitute for box hedging.
12. Oleaster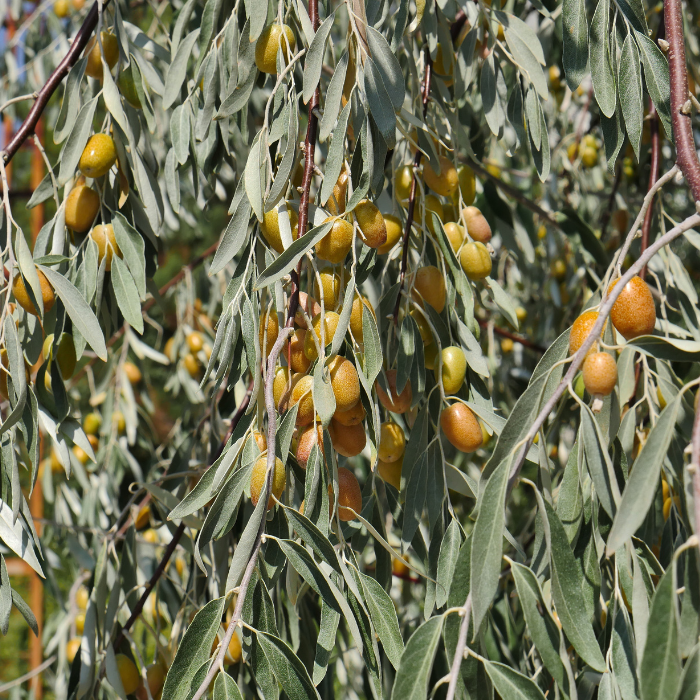 Scientific name: Elaeagnus x ebbingei
Growing at 30 – 50 cm per year, Oleaster is a fast-growing evergreen that will stand strong against extreme winds and rain. The silver splotches on the undersides of its leaves go on full display on blustery days.
13. Common Alder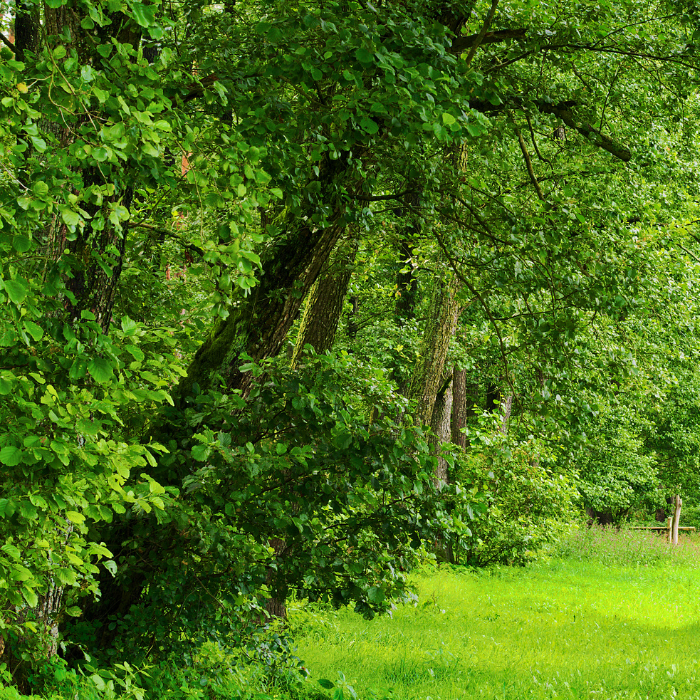 Scientific name: Alnus glutinosa
This deciduous hedge grows over 60 cm per year, making it a very fast grower! Its leaves create an impenetrable barrier that benefits you and many species of wildlife, including moths, insects, caterpillars, birds, and butterflies.
It's not fussy about where it's grown and will prosper in any soil, whether nutrient-poor or rich.
14. Italian Alder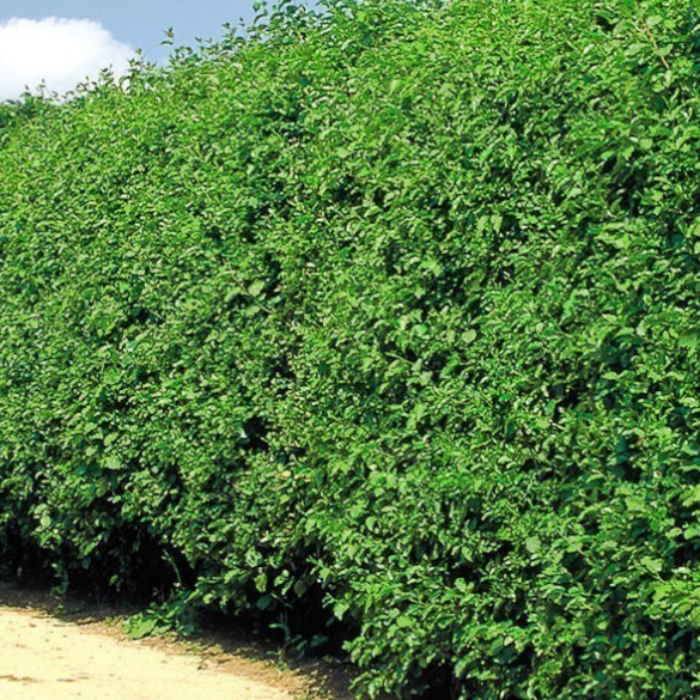 Scientific name: Alnus cordata
Italian Alder is a fast-growing tree, averaging 60 cm of growth per year. It boasts unique brown catkins and forms a dense hedge that neighbours won't see through and intruders won't be able to penetrate.
15. Bamboo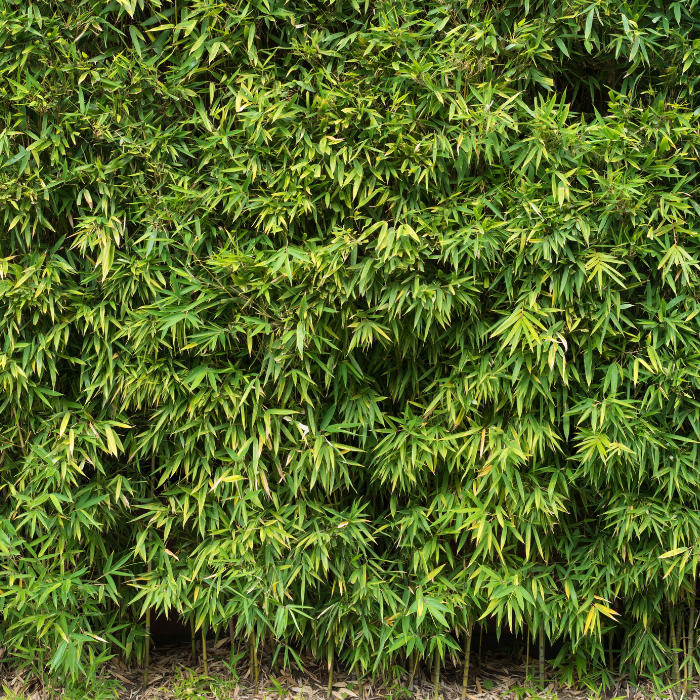 Scientific name: Phyllostachys bissetii
This plant is a vibrant green delight, sporting green foliage and green stems. This exotic-looking hedge choice shows rapid growth, shooting up 60 – 90 cm per year. Planting this in moist soil will ensure it reaches its full growth potential.
16. Golden Bamboo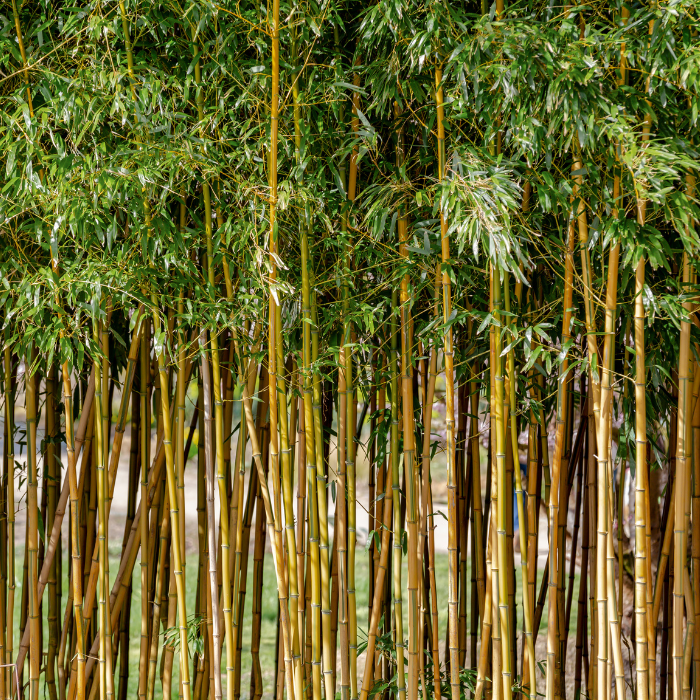 Scientific name: Phyllostachys aurea
Aptly named, this plant sports golden bamboo canes when exposed to sunlight. These provide a prominent contrast to its luscious green leaves.
But you won't see this golden colour until the plant matures; the canes are green when young, then progress to a lemon colour before turning golden. You can expect this plant to grow between 60 – 90 cm per year.
17. Black Bamboo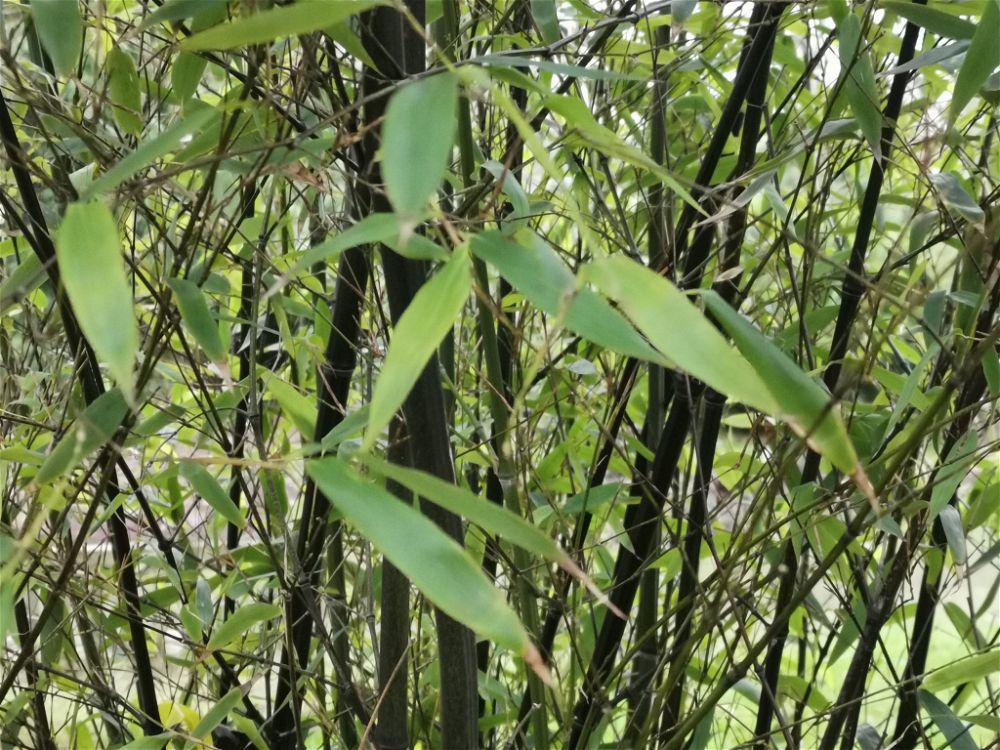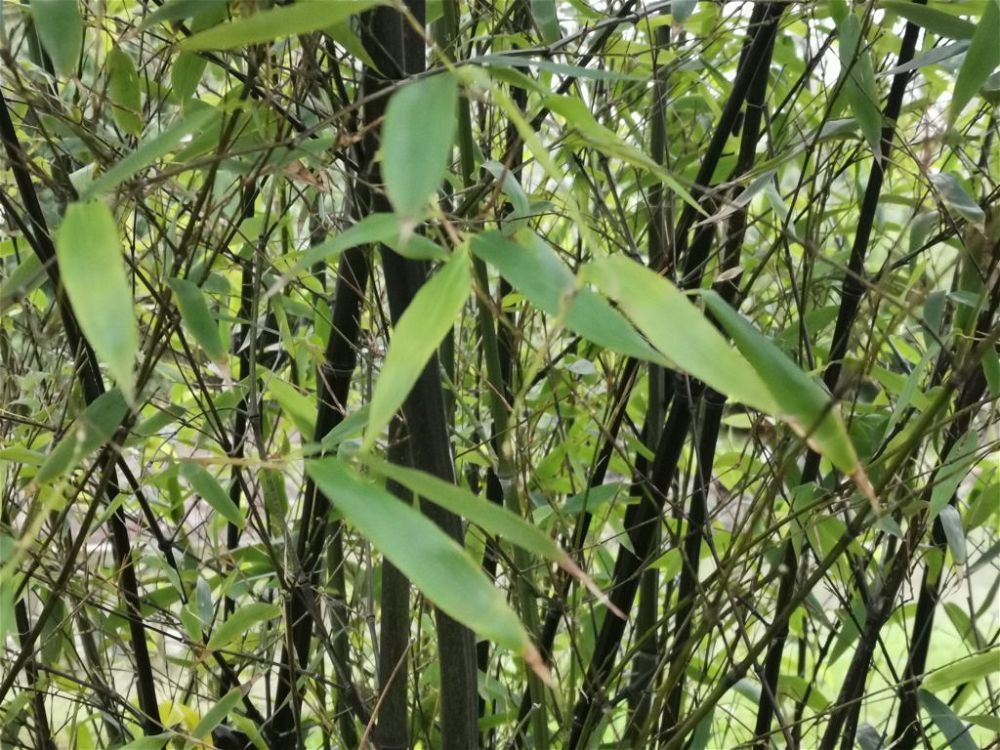 Scientific name: Phyllostachys nigra
Black Bamboo gets its name from its distinctive characteristic – its black canes. With the vibrant green foliage, this plant puts on a striking display. It's perfect for an oriental-style garden and grows around 60 – 90 cm per year.
18. Dragon Head Bamboo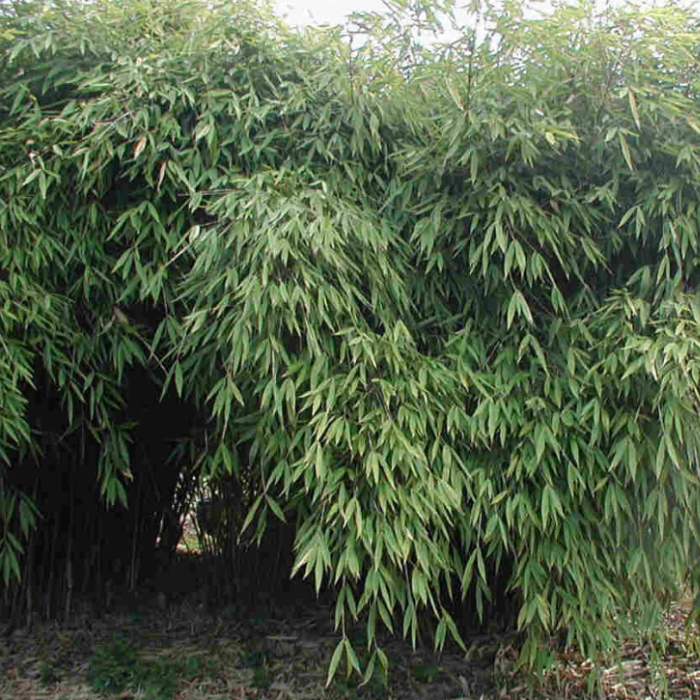 Scientific name: Fargesia rufa
Instead of the typical upright stance of bamboo, Dragon Head Bamboo has a weeping growth habit. This fast-grower exceed 60 cm of growth a year and will add an oriental feel to your garden.
19. Umbrella Bamboo
Scientific name: Fargesia murielae 'Jumbo'
Most bamboo species will grow fewer leaves at the base of the stems than at the top, but not the Umbrella Bamboo. This boasts leaves from top to bottom. It also stands out from the crowd with its weeping growth habit.
It grows more than 60 cm in a year and can reach a height of over 5 metres.
20. Red Leaf Barberry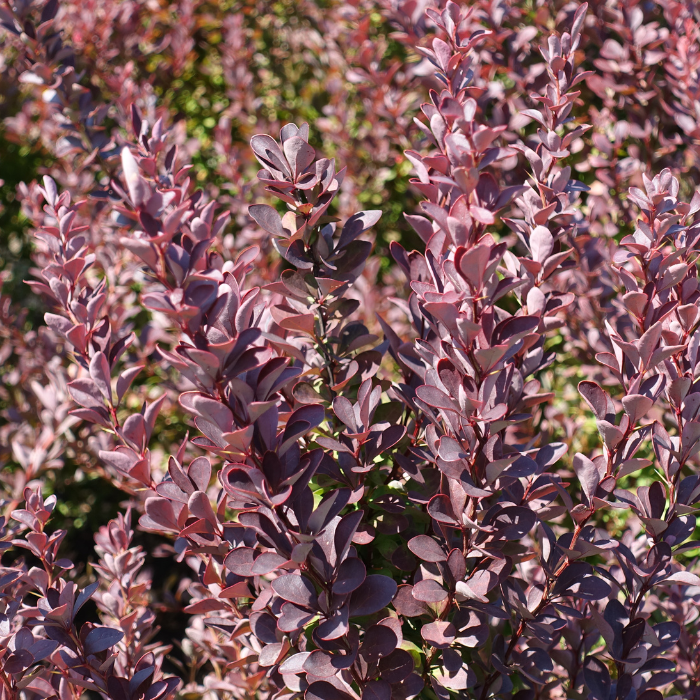 Scientific name: Berberis ottawensis x auricoma
Called the "Barberry" for a reason, this fast-growing hedge has vicious barbs that will pierce the skin of any unwanted intruders. If you're after deep, dark foliage colouration, this plant (or the Copper Beech) is the optimal choice.
It favours any soil type and does well with good pruning. You can expect growth of 40 – 60 cm per year.
21. Blackthorn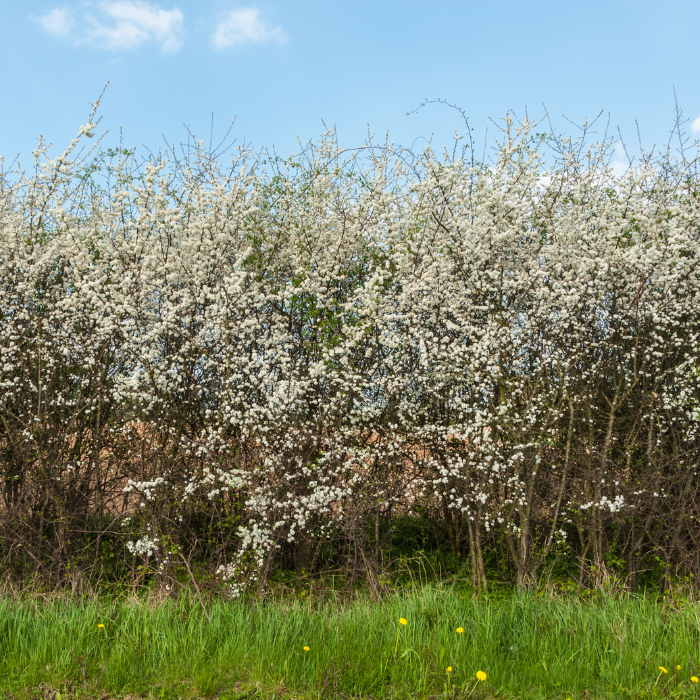 Scientific name: Prunus spinosa
Does 'sloe' ring any bells to you? Once ripened, the berries from this plant are picked and used to produce sloe gin.
But that's not the only captivating quality of the Blackthorn – as the name alludes, it produces an impenetrable barrier of harmful spikes. It also shows off a plentitude of pretty white flowers.
22. Elder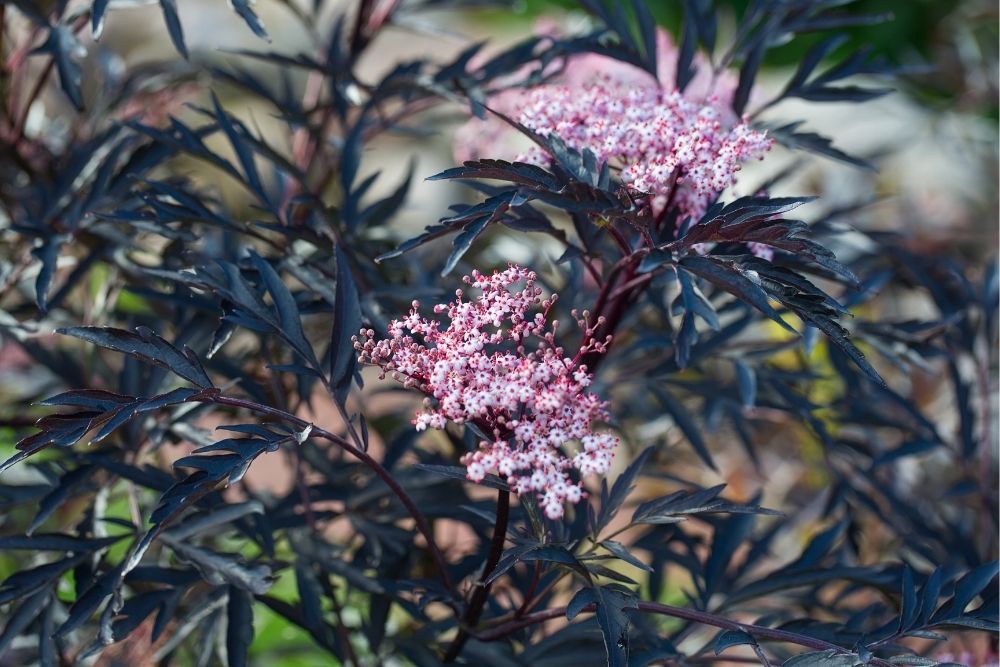 Scientific name: Sambucus nigra
You can combine this deciduous hedge with another species or keep it as the sole focus; it looks great either way. Expect a semi-fast growth rate of between 30 – 60 cm per year and umbels of white blooms.
The elderberries attract small species of mammals, birds, and insects!
23. English Oak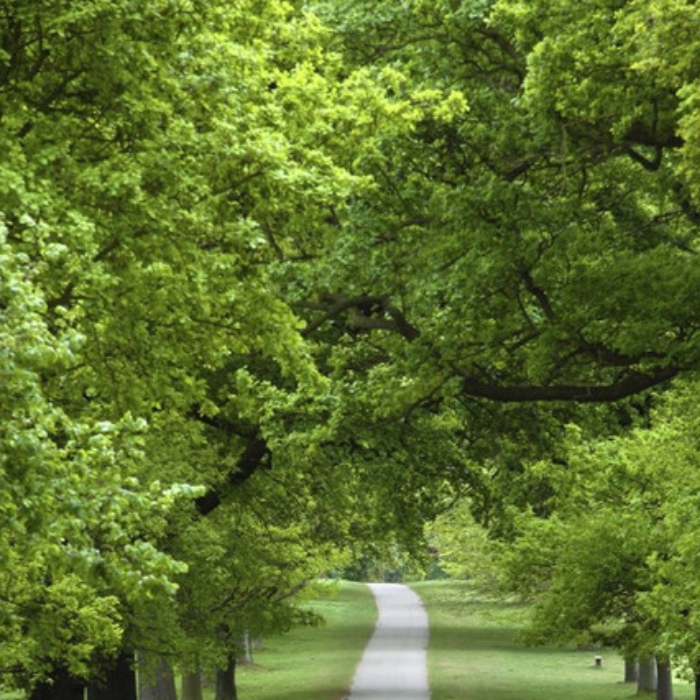 Scientific name: Quercus Robur
There aren't many people living in the UK who haven't heard of the English Oak. It's pivotal in British history and heritage and is loved by humans and animals alike for its beneficial qualities.
Not many consider it a possible hedge choice, though. But English Oak is a fast-grower, increasing height by 40 – 60 cm every year, and is highly resilient.
24. Dog Rose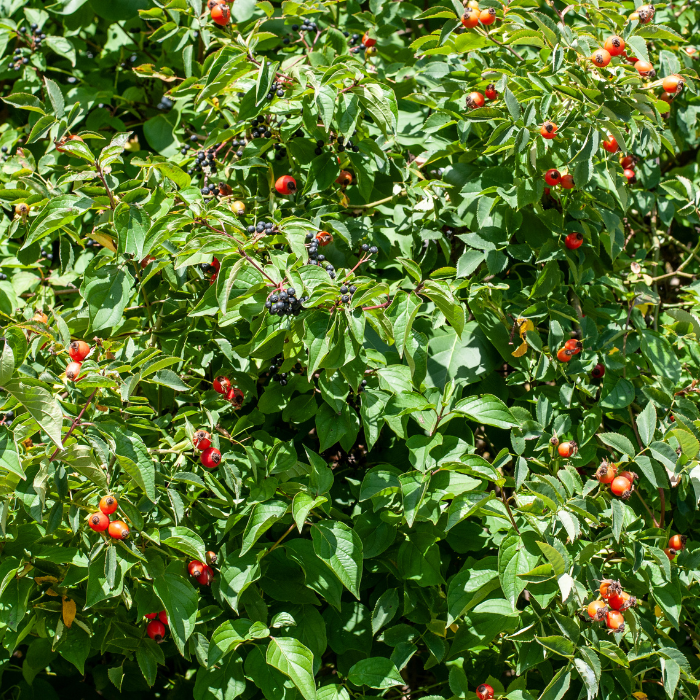 Scientific name: Rosa canina
Dog Rose is typically chosen for its perfumed pink blooms, which quickly turn to vivid red berries. These are rich in vitamin C and loved by the local wildlife.
This plant grows 40 – 60 cm per annum and has hooked spikes, which create a protective barrier between your home and the outside world.
25. Hardy Fuchsia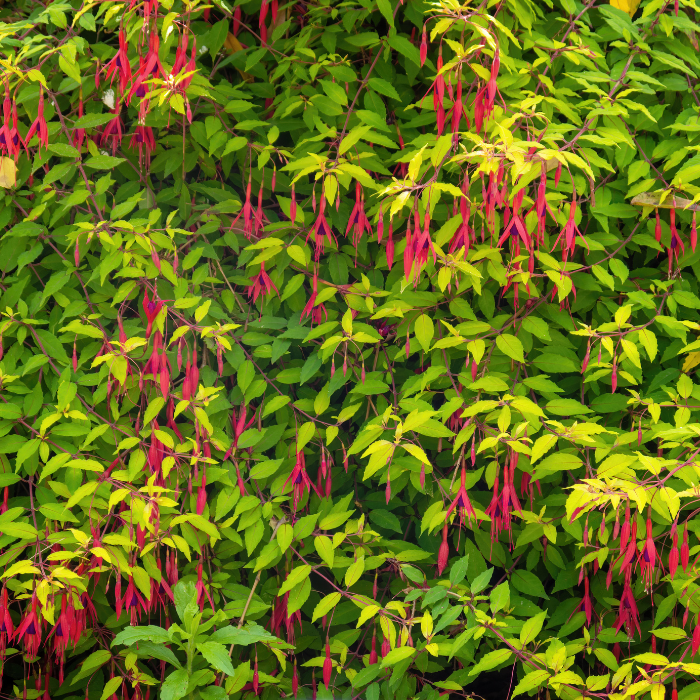 Scientific name: Fuchsia magellanica
The Hardy Fuchsia is a hedge with a difference, boasting two-toned, glorious flowers of pink and purple. It won't grow more than 40 cm per year, but that won't stop it from getting noticed by humans and bees!
This plant particularly loves a coastal garden, favouring damp soil and shade.
26. Ebbing's Silverberry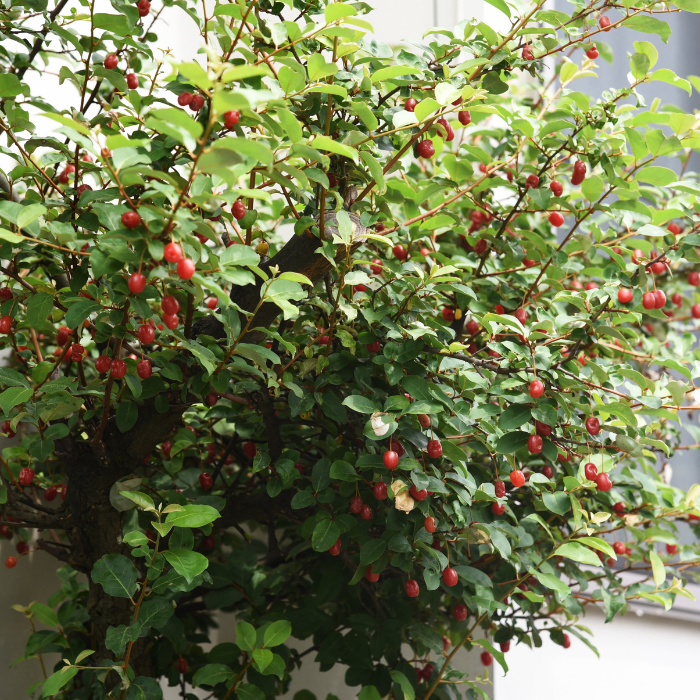 Scientific name: Elaeagnus Ebbingeii
Ebbing's Silverberry has an attractive appearance, with green-grey leaves and orange berries adorned with silver specks. The white flowers that reveal themselves in autumn have a pleasant aroma.
The plant grows around 30 – 50 cm annually.
27. Hazel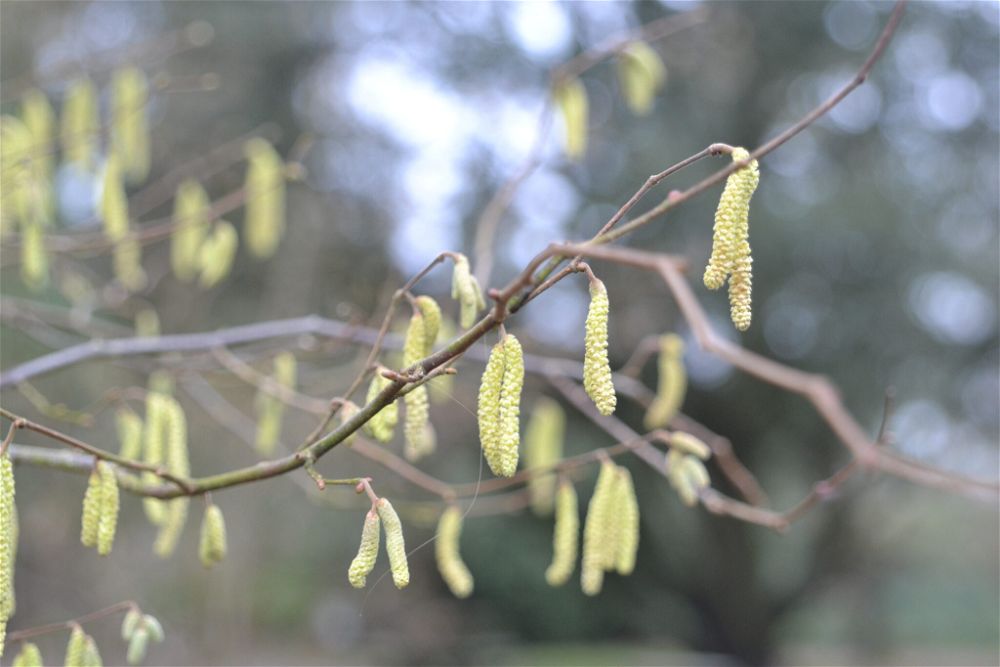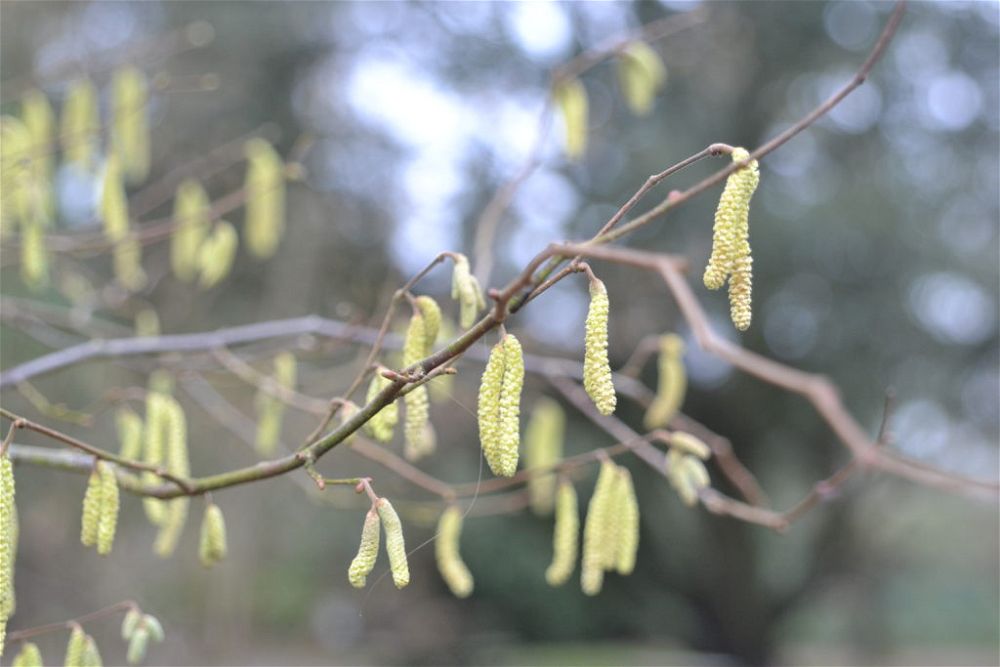 Scientific name: Corylus avellana
You may recognise the fuzzy yellow catkins of this plant, commonly referred to as "lamb's tails." It's also well-known for its edible nuts, a popular food choice for squirrels.
The plant grows between 40 and 60 cm a year and can be mixed with other plants to produce a multi-species hedge.
28. Irish Ivy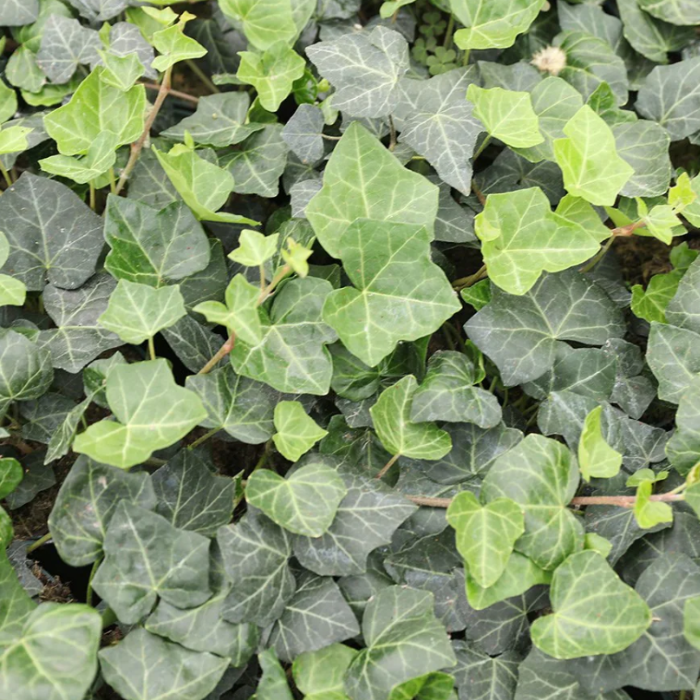 Scientific name: Hedera hibernica
Place your Irish Ivy plant against a vertical surface, and it'll quickly ascend it. It grows 40 – 60 cm every year and produces a thick screen of rich green leaves.
It's a low-maintenance plant, growing well in complete shade to full sun. Many animal species benefit from this plant – the Ivy Bee takes the nectar, and wood pigeons, blackbirds, Eurasian Blackcaps, and thrushes love the berries.
29. Star Jasmine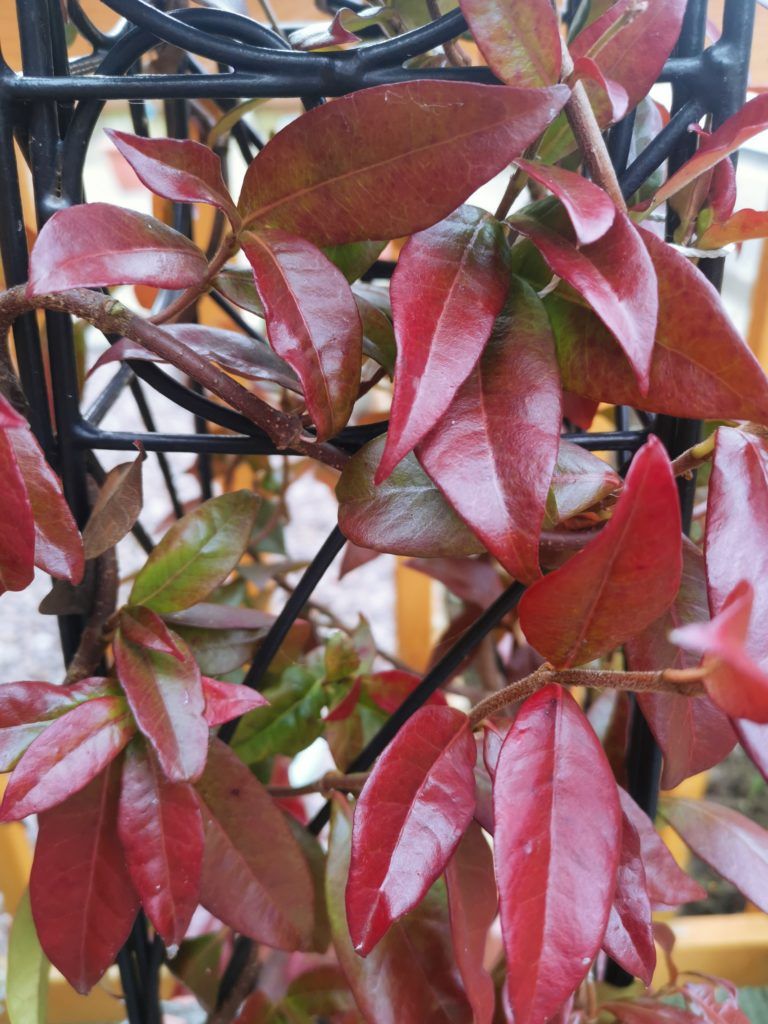 Scientific name: Trachelospermum jasminoides
Star Jasmine gains its name from the unique shape of its flowers, similar to stars in appearance. These flowers erupt in their many, putting on a dazzling display.
It's a vigorous climber that will happily grow up any wall, pergola or trellis. This plant grows quicker in warmer conditions, so bear this in mind.
30. Golden Leylandii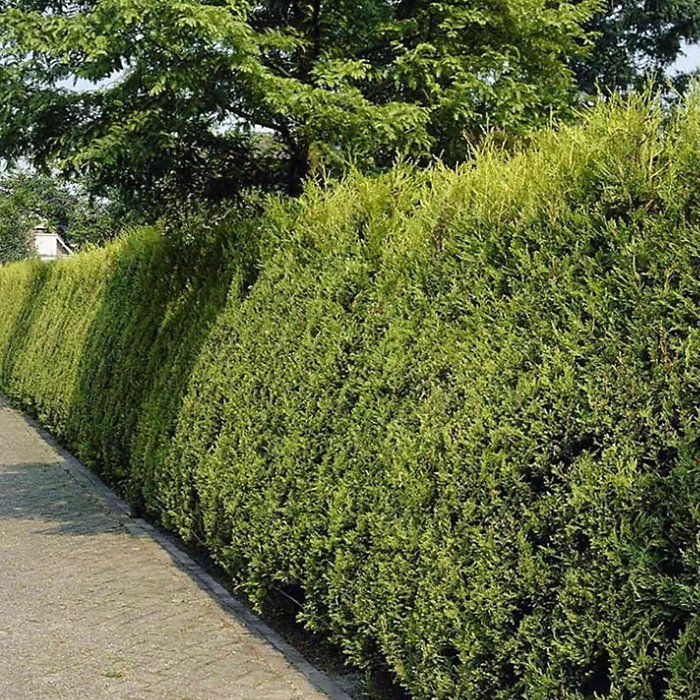 Scientific name: x Cupressocyparis 'Castlewellan Gold'
You'll see 40 – 60 cm of growth from this evergreen hedge every year. Golden Leylandii quickly gets out of control, so it should be trimmed in summer and autumn.
Its extensive growth does, however, make it a great privacy screen, and its density is sure to stop intruders in their tracks.
31. Monterey Cypress 'Goldcrest'
Scientific name: Cupressus macrocarpa 'Goldcrest'
This plant boasts yellow leaves, which quickly become the focal point in any garden. Not only do they look lemon in colour, but they release a citrus scent, too! Just brush past them or prune the plant and smell its sweet aroma.
Monterey Cypress 'Goldcrest' extends 30 – 60 cm towards the sky each year.
32. Orange Pyracantha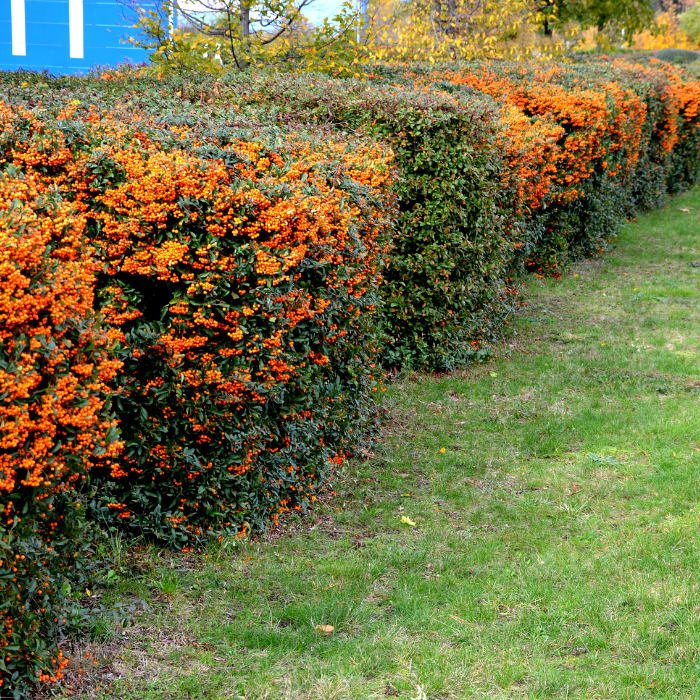 Scientific name: Pyracantha 'Orange Glow'
This plant is named "Orange Pyracantha" for its exquisite orange berries that reveal themselves from autumn through winter. This provides a much-needed food source for local bird species.
It grows up to 60 cm a year and forms a thick barrier quickly.
33. Yellow Pyracantha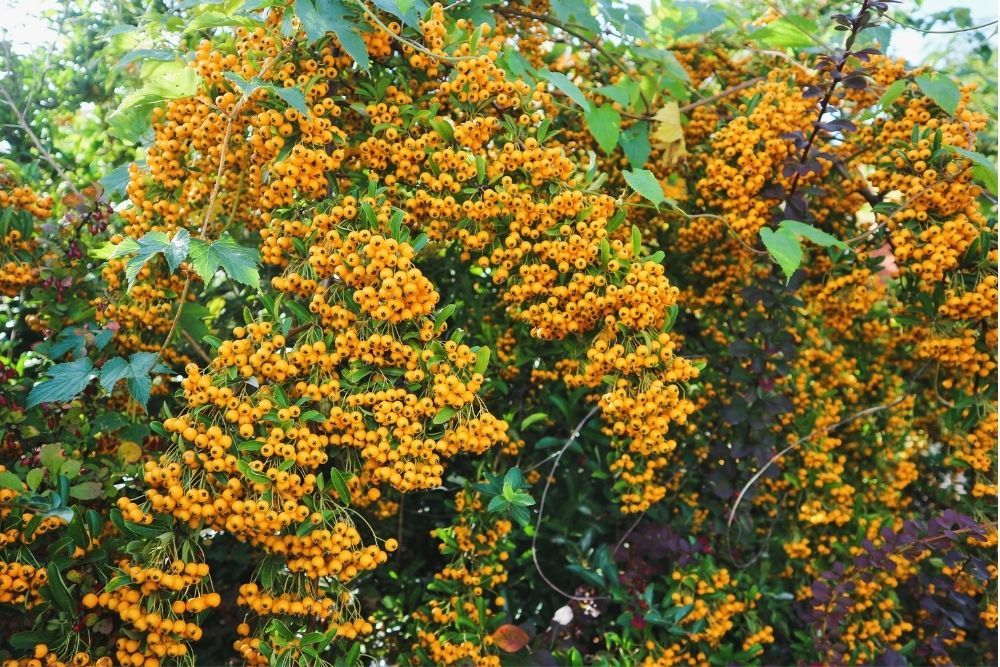 Scientific name: Pyracantha 'Soliel d'Or'
Much like its relative, the Orange Pyracantha, this plant gained its name from its berries. Their vibrant yellow colouration makes an often desolate-looking winter garden warm and welcoming.
It's a resilient and hardy plant and grows up to 60 cm a year.
34. Laurustinus 'Eve Price'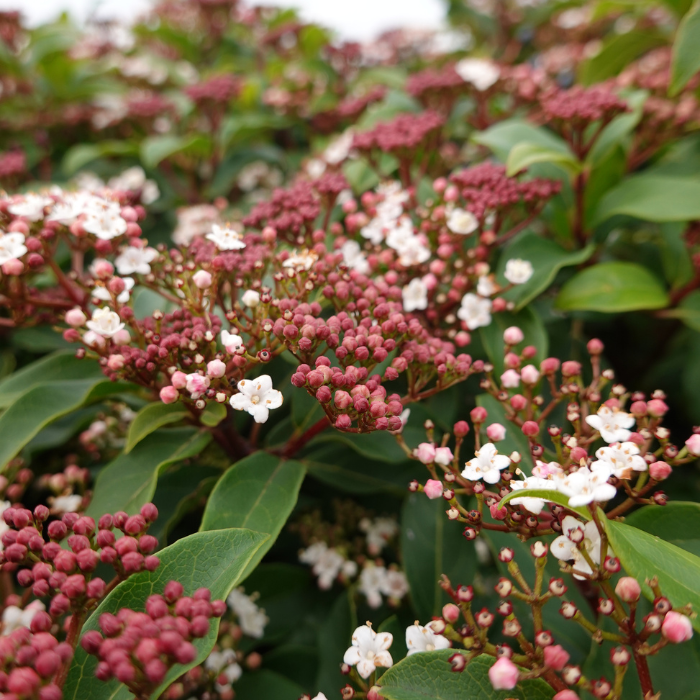 Scientific name: Viburnum tinus 'Eve Price'
This winter-flowerer grows around 45 cm every year until it reaches maturity. Then, its growth rate begins to slow. It'll grow up to 4 metres tall and produce a cornucopia of aromatic white blooms.
It forms a bushy hedge that will protect your property from unwanted intruders.
35. Golden Barberry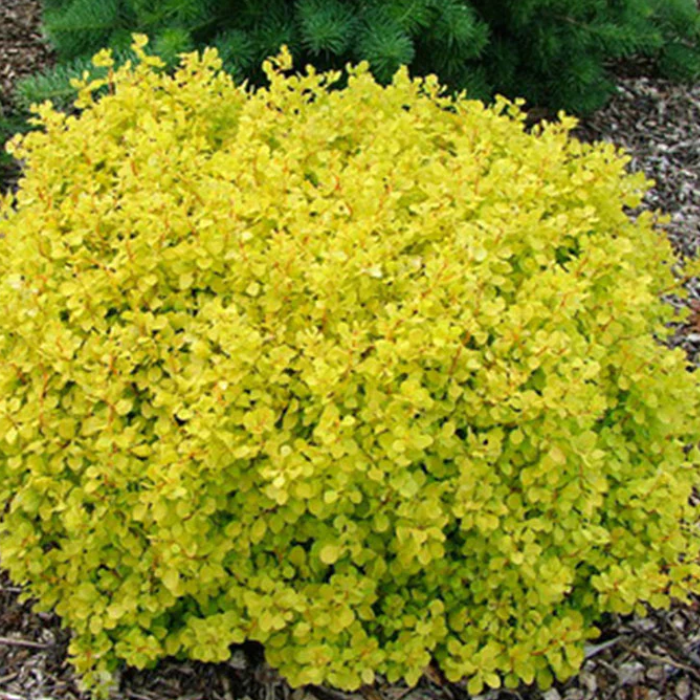 Scientific name: Berberis stenophylla
This plant is a prime choice for security as it has ruthless barbs that quickly harm unwanted guests. And with the plant's profusion of yellow flowers and blue berries, the Golden Barberry does beauty and brutality in equal measures.
You can expect 30 – 60 cm of growth from this plant annually.
36. Silver Birch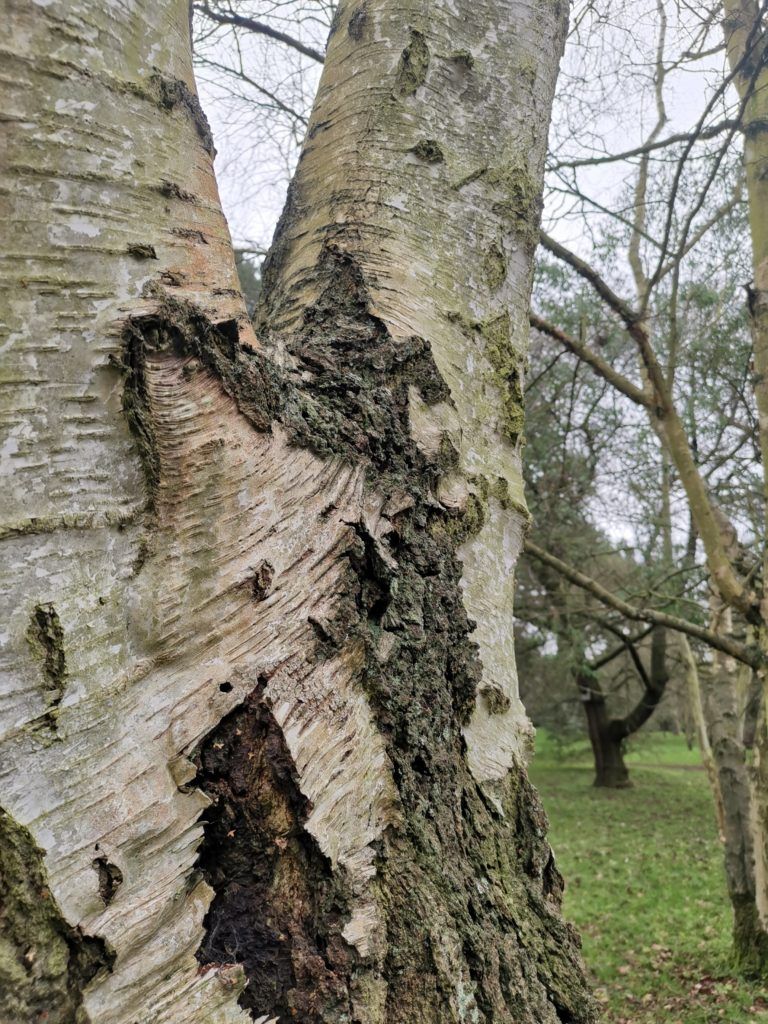 Scientific name: Betula pendula
Known and loved for its distinctive bark colouration, the Silver Birch is an excellent choice for a privacy screen. If you're looking for a tall hedge, this deciduous tree may be just the thing.
The yellow catkins this tree produces in spring add to its beauty. It grows between 30 – 60 cm per annum.
37. Red Stemmed Dogwood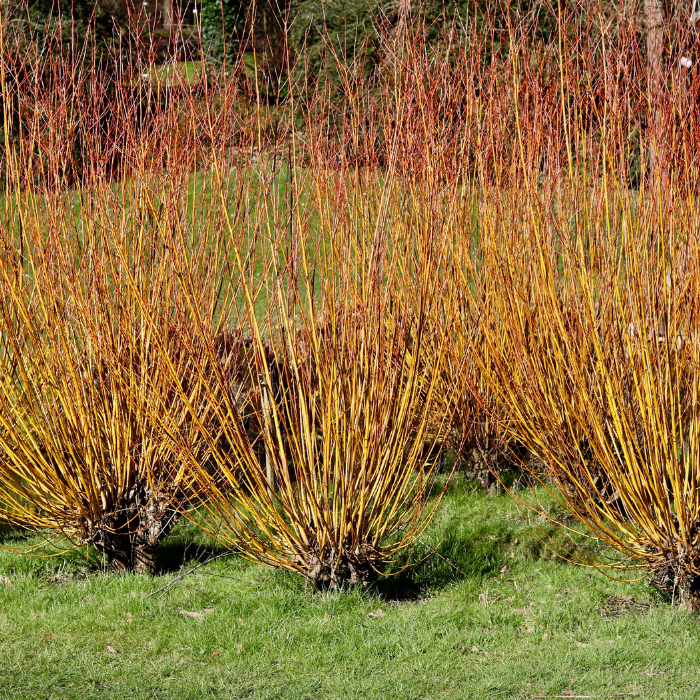 Scientific name: Cornus sericea
Red Stemmed Dogwood is a hedge no one is likely to forget. Its radiant red stems are adorned with white flowers, which are quickly succeeded by white fruit.
It reaches a height of 3 – 5 metres and expands by 60 cm every growing season. To keep this plant in check, prune it regularly.
38. Yellow Stemmed Dogwood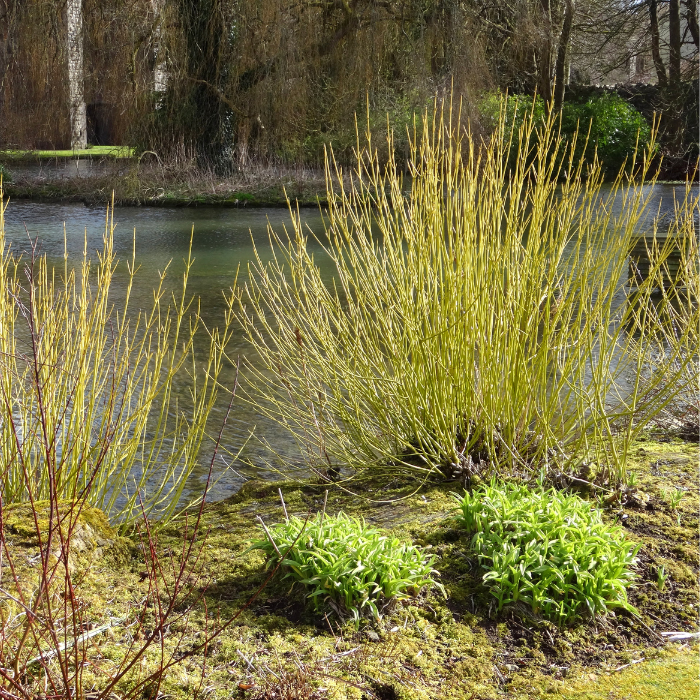 Scientific name: Cornus servicea 'Flaviramea'
Much like its red-stemmed relative, the Yellow Stemmed Dogwood was named for its stem colouration. It provides a striking display when planted in groups, but its fast growth needs tending to regularly!
This plant grows 60 cm per year. Ensure you prune it often to stop it from taking over your garden.
39. Forsythia Spectabilis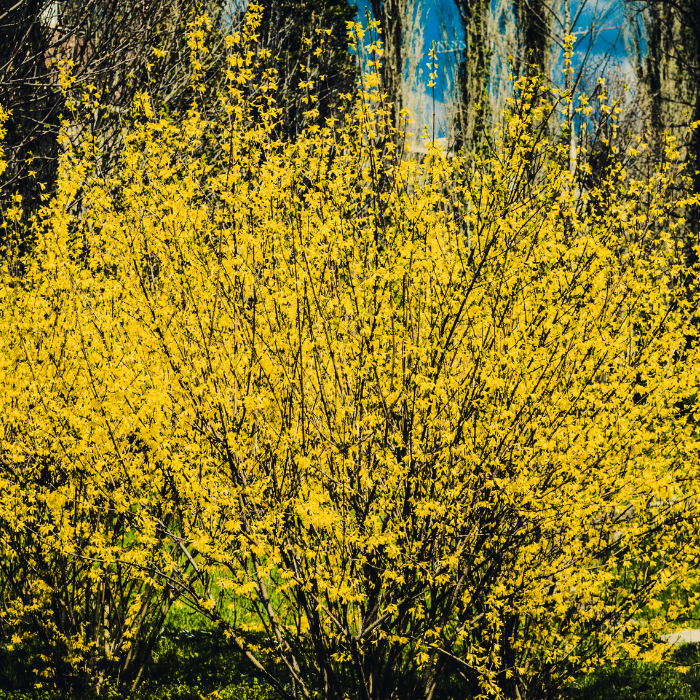 Scientific name: Forsythia x intermedia 'Spectabilis'
Forsythia Spectabilis brings the joy of spring in its foliage. The bright yellow flowers smother the plant's branches; all you see is a mass of yellow.
For a dense hedge, plant 3 metres apart. They will grow 30 cm per year, rapidly forming a screen that keeps your property private.
40. Spindle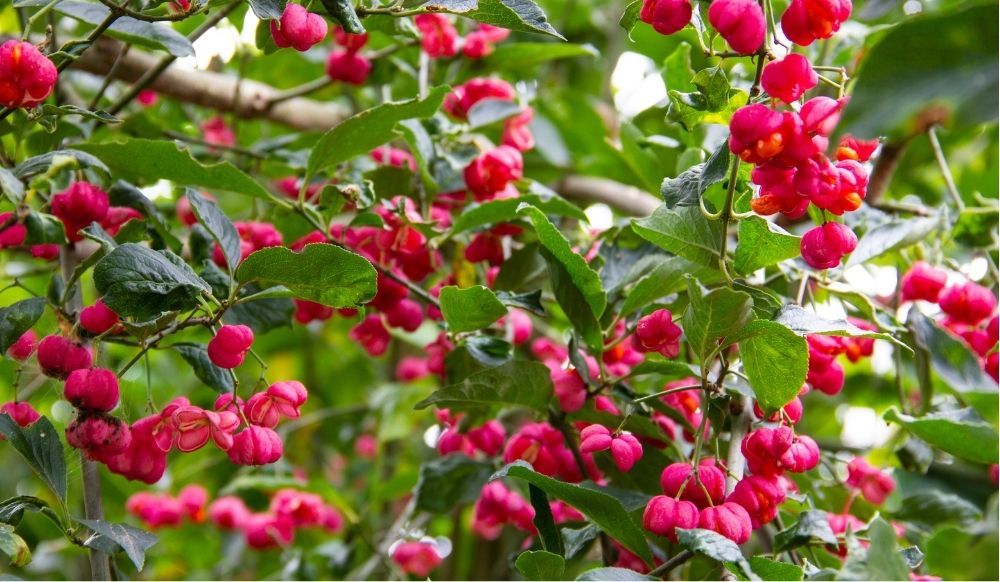 Scientific name: Euonymus europaeus
Spindle's captivating colour display makes it a popular hedge choice. Its leaves transform from green to pinky-red during autumn. It grows 45 cm per year on average.
The crimson-coloured fruit it produces feeds mice, Red Foxes, and birds. But don't eat them yourself – they're poisonous to humans!
41. Snowberry Mother of Pearl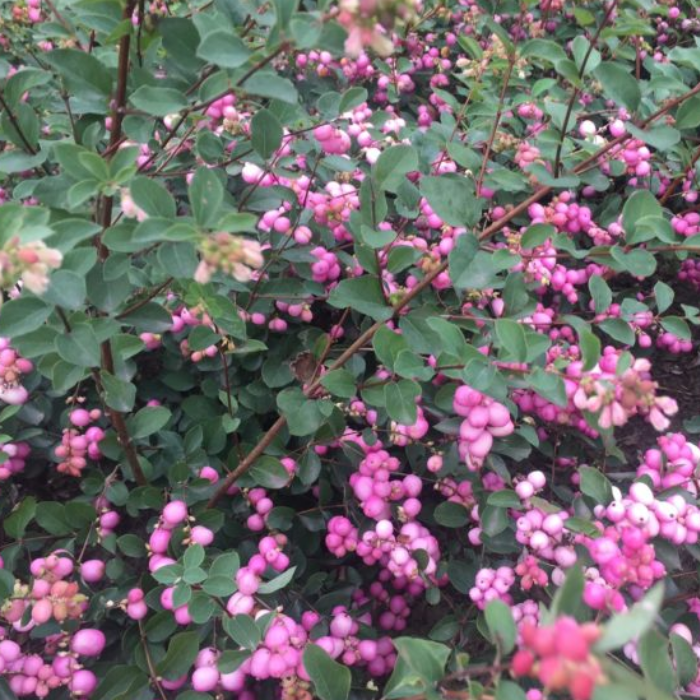 Scientific name: Symphoricarpos x doorenbosii 'Mother of Pearl'
It's the eye-catching pink berries that make the Snowberry Mother of Pearl really shine. This plant can grow up to 80 cm tall. It loves to be pruned; you can cut it back to a height of 25 cm if you wish! Do this in February/March.
42. Snowberry White Hedge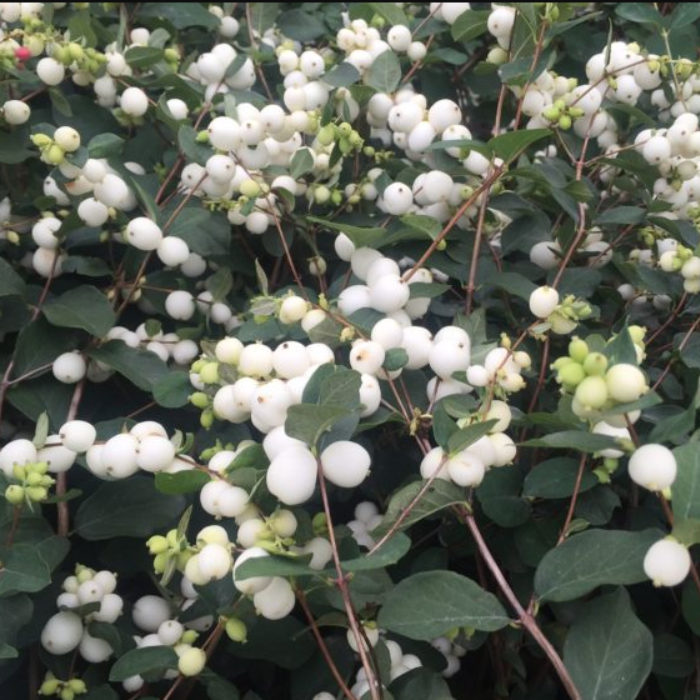 Scientific name: Symphoricarpos × doorenbosii 'White Hedge'
This plant is similar to its relative, the Snowberry Mother of Pearl, but possesses pure white berries instead. Its branches begin to arch during the colder months, weighed down by the mass of berries.
This hedge grows 20 – 60 cm per annum.
43. White Cedar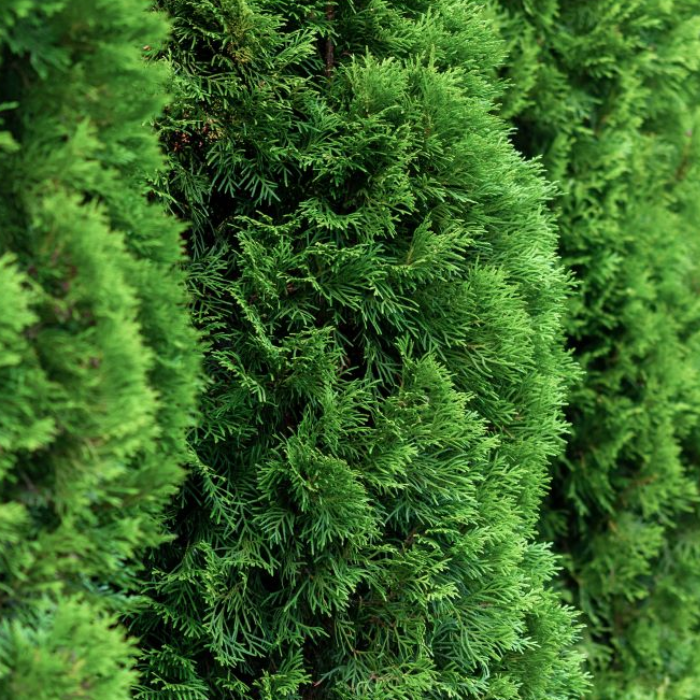 Scientific name: Thuja occidentalis 'Brabant'
This evergreen has speedy growth of up to 60 cm per year. Its once-green leaves turn a distinctive shade of bronze during autumn. It's a hardy, resilient plant, so it makes a brilliant hedge choice, not phased come wind, rain, or shine.
44. Privet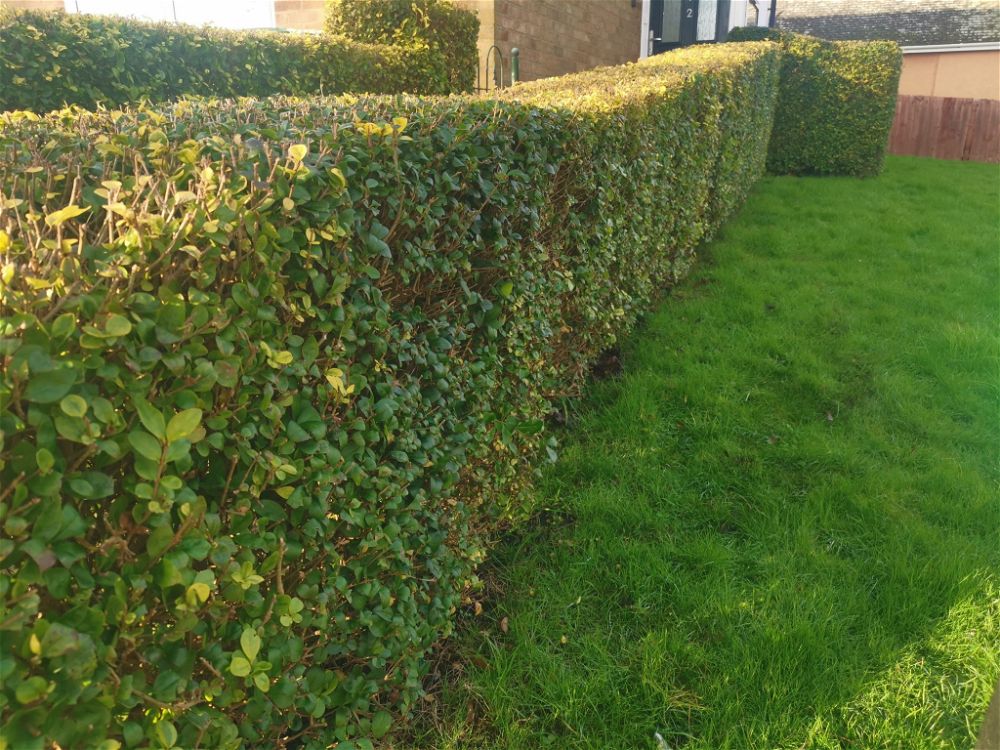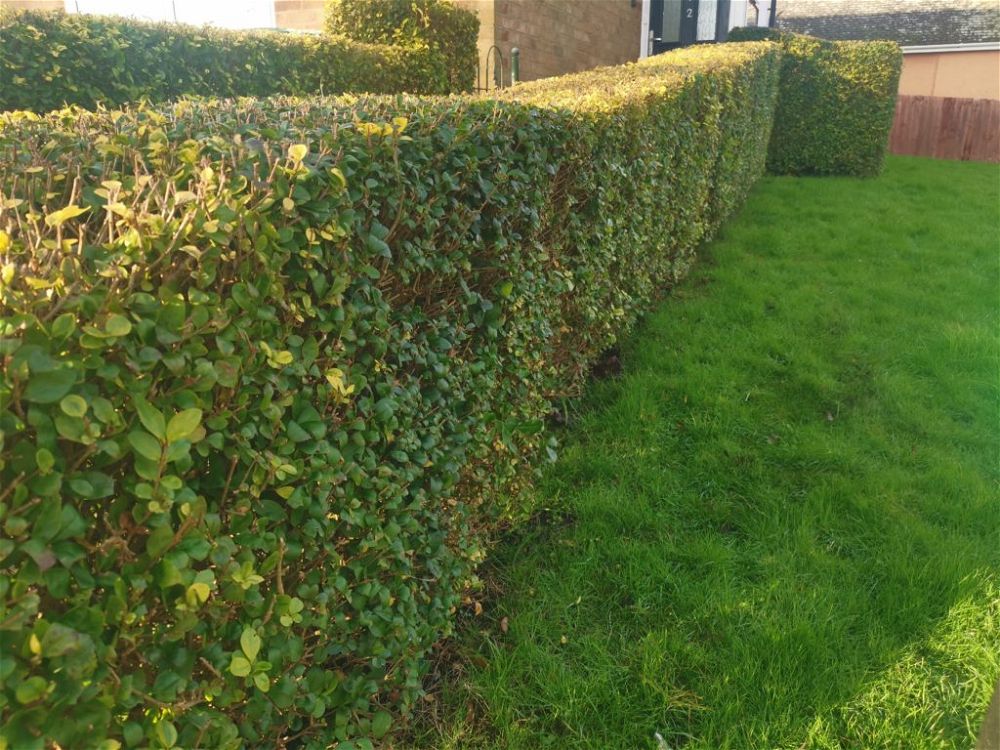 Scientific name: Ligustrum ovalifolium
Privet was all the rage a few years ago, but now it's being replaced with other hedge plants. It's ideal as a privacy screen as it forms a thick screen of gorgeous green leaves and grows 30 – 60 cm annually.
Conclusion
Don't wait around for a slow-growing hedge. Opt for one of the 44 fastest growing hedges above and watch your privacy increase before your very eyes!
Will you choose a vibrant addition to your garden, like the Red Stemmed Dogwood or Copper Beech, a hedge that your wildlife will go nuts for like the Hazel, or a fabulous floral such as Star Jasmine?