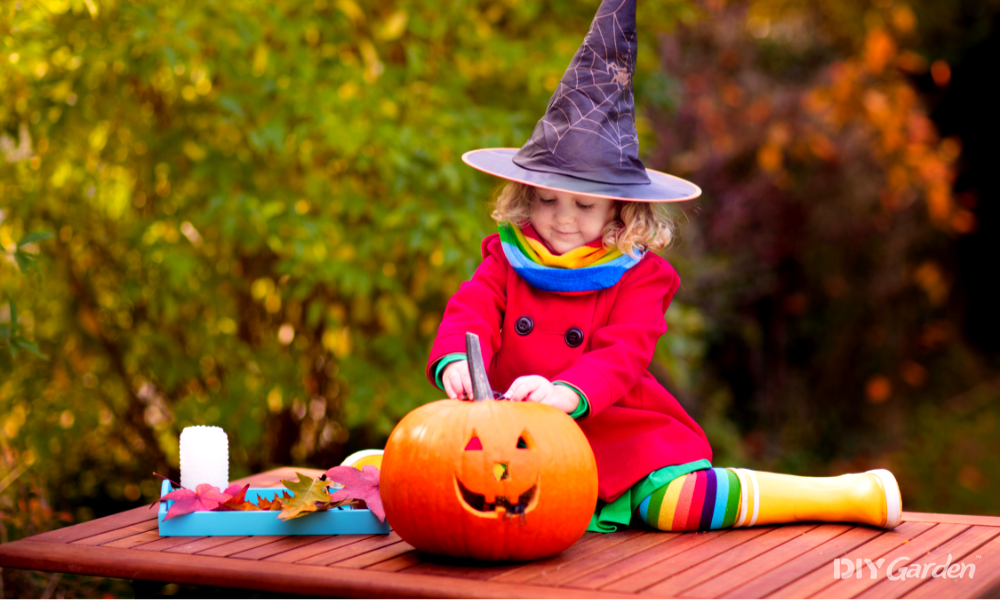 Hey there, pumpkin pals! Halloween is on the way, and it's time to make our pumpkins look super cool and fun.
Grab your pumpkin and come along, we've got some fun and easy pumpkin carving ideas just for you and your kids!
1. Sparkler Pumpkin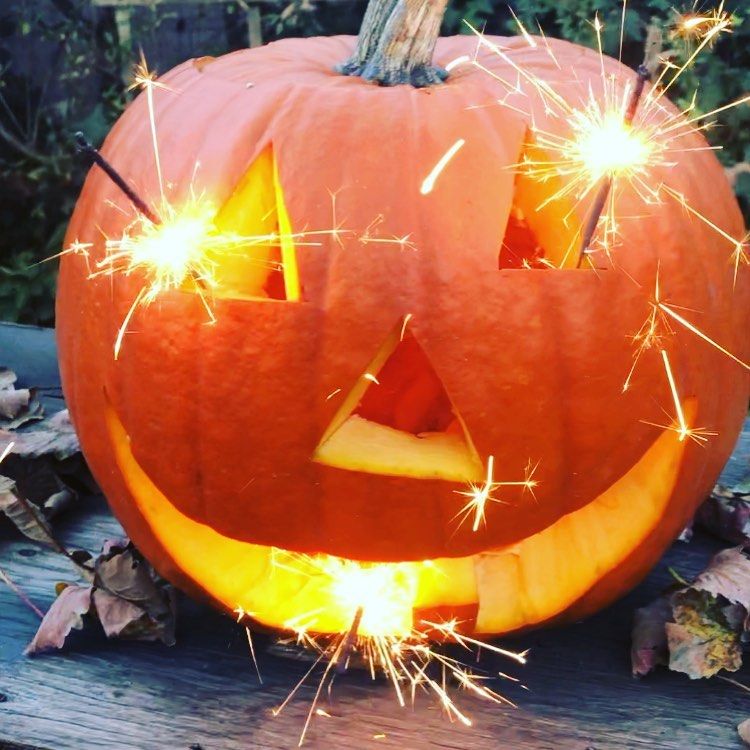 littleredhousevintage
Watch your Halloween pumpkin sizzle and snap by anchoring some sparklers into the flesh of its base. This will no doubt bring some excitement to the occasion, with the main downside being that regular sparklers only burn for 30 seconds or so. To prolong the fun, buy some specialty sparklers that'll fizz for several minutes!
2. Eating Baby Pumpkin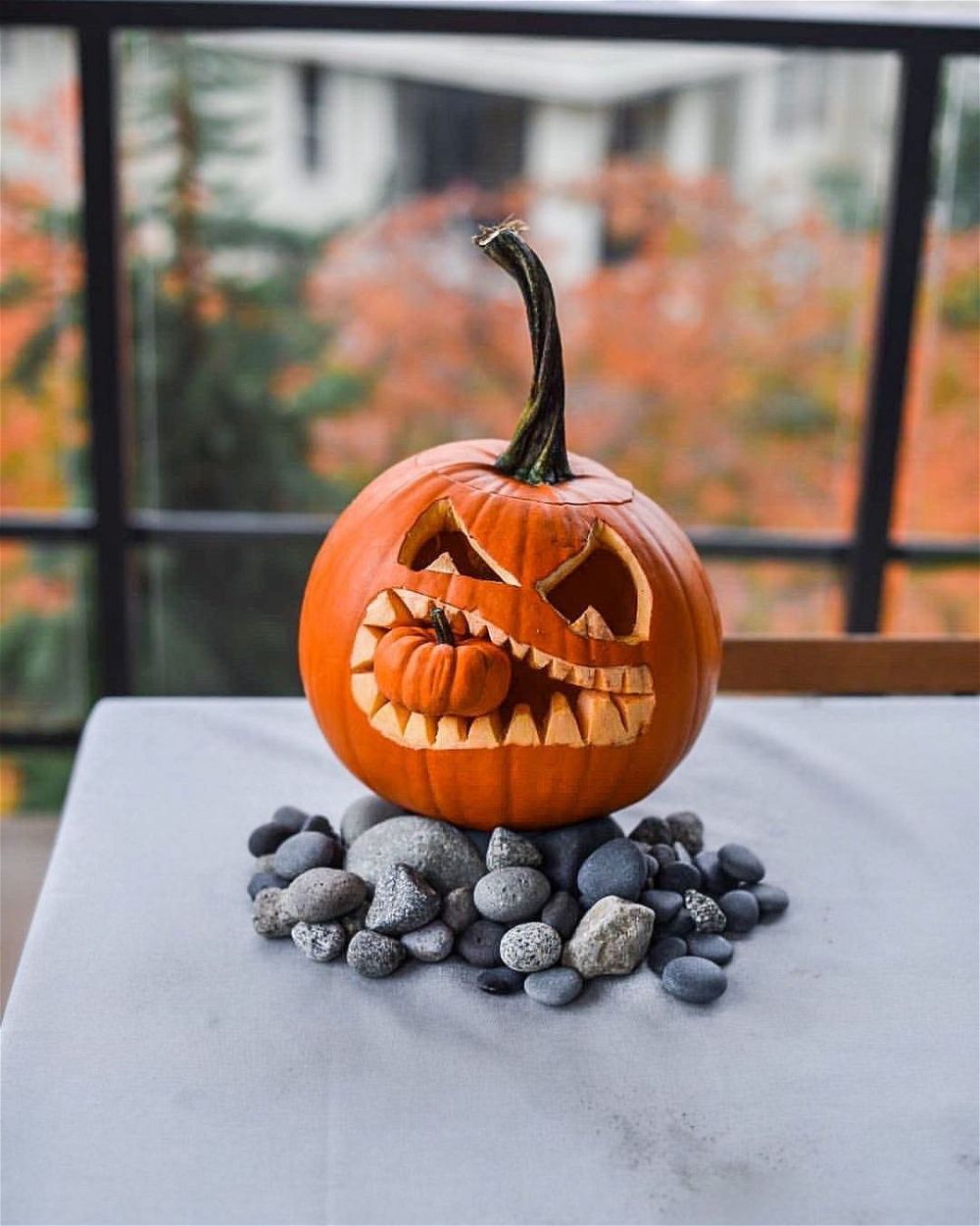 morning.sophie
An angry pumpkin gnawing on a baby pumpkin – this one's guaranteed to make people smile! The mouth is definitely the trickiest part – when drawing this design out, you'll need to hold your baby pumpkin up to the mouth to make sure that you get the sizing right. For the teeth, only the skin needs to be removed, and you'll then need to cut gaps between each one to give your pumpkin its scary grimace!
3. Geeky Braces Pumpkin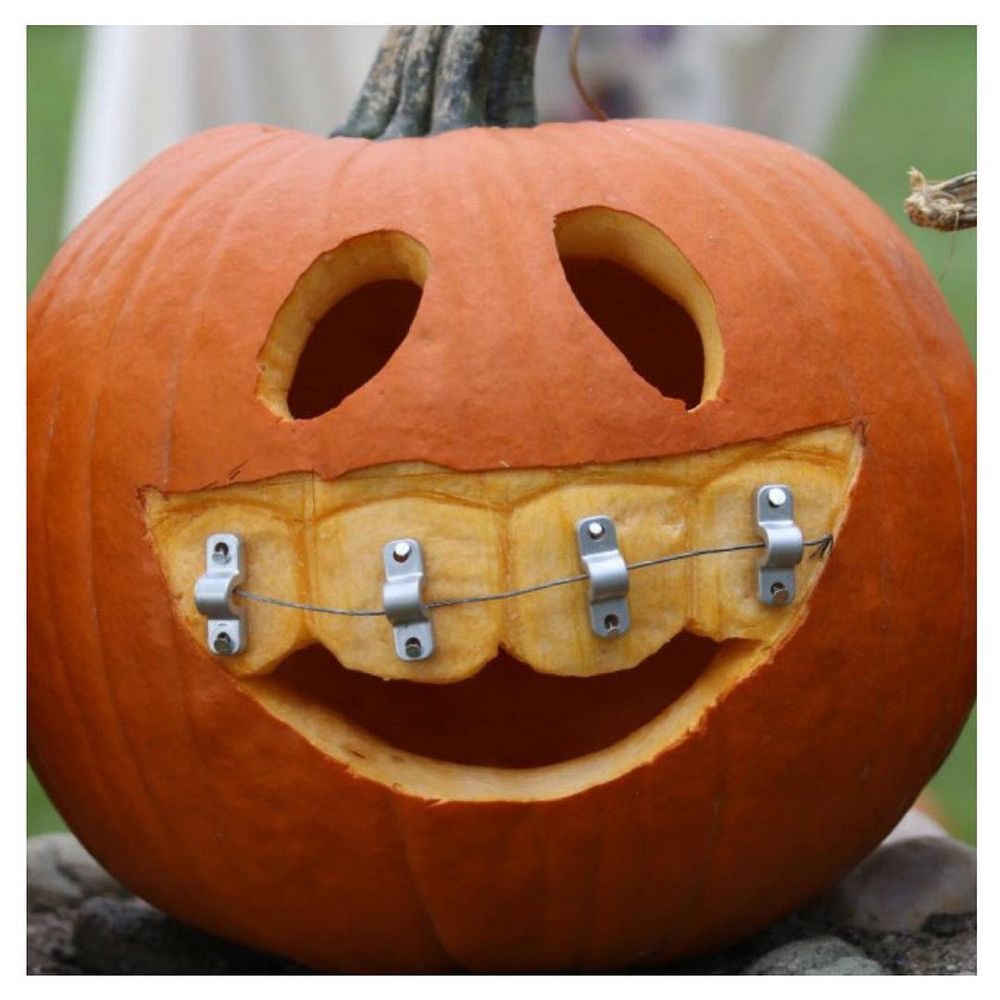 positivityandtruth
Enhance your pumpkin's toothy grin with a set of braces! Again, this quirky design won't take long to create – scoop out the eyes and the lower part of the mouth before shallow carving some large teeth. Run a piece of wire across the mouth and then fit your pumpkin with braces! Metal brackets work well but you could also get creative with other items that you have lying around, from tin foil to thumbtacks.
4. Harry Potter Scar Pumpkin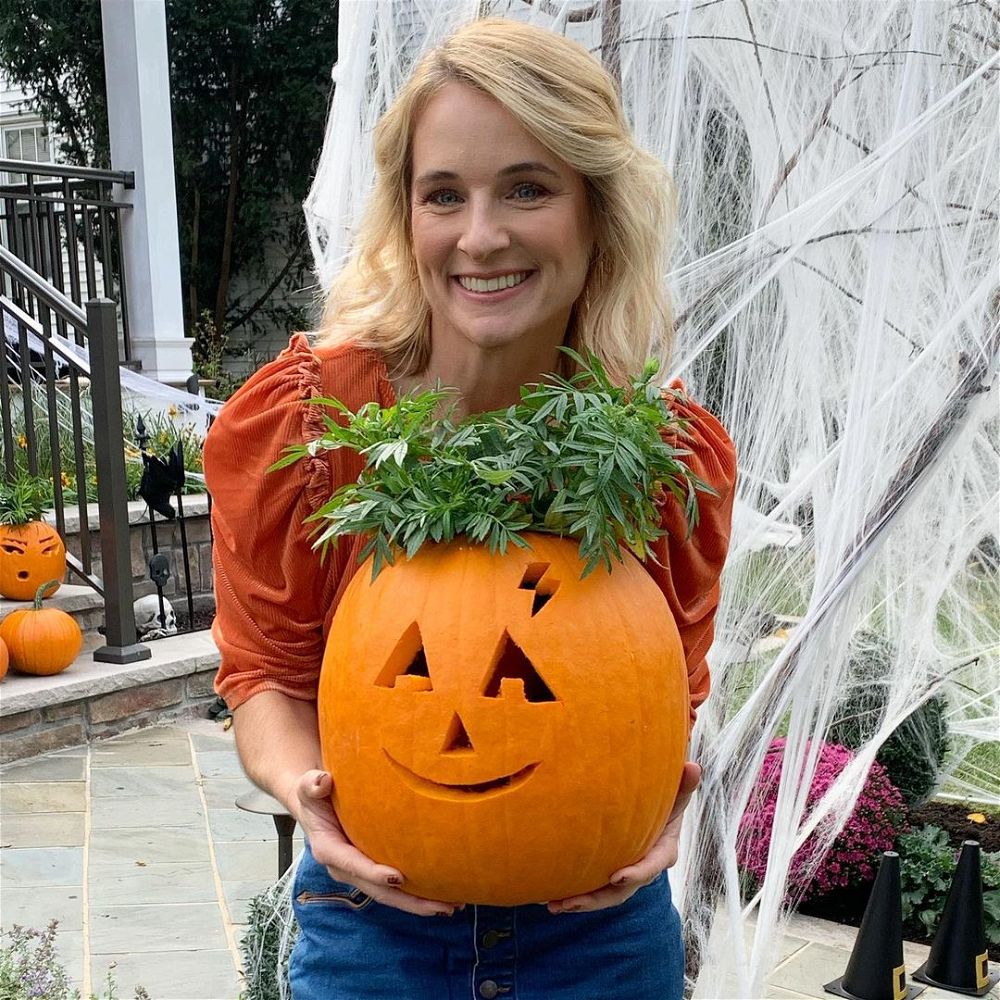 meaghanbmurphy
Clever yet beautifully simple, this pumpkin will be a winner among Harry Potter fans! Slice the crown off, carve out a face, and then add in that signature lightning strike scar. Rather than placing the top back on, poke some foliage into the top of your pumpkin to mimic Harry's messy mop of hair.
5. Monsters Inc Pumpkin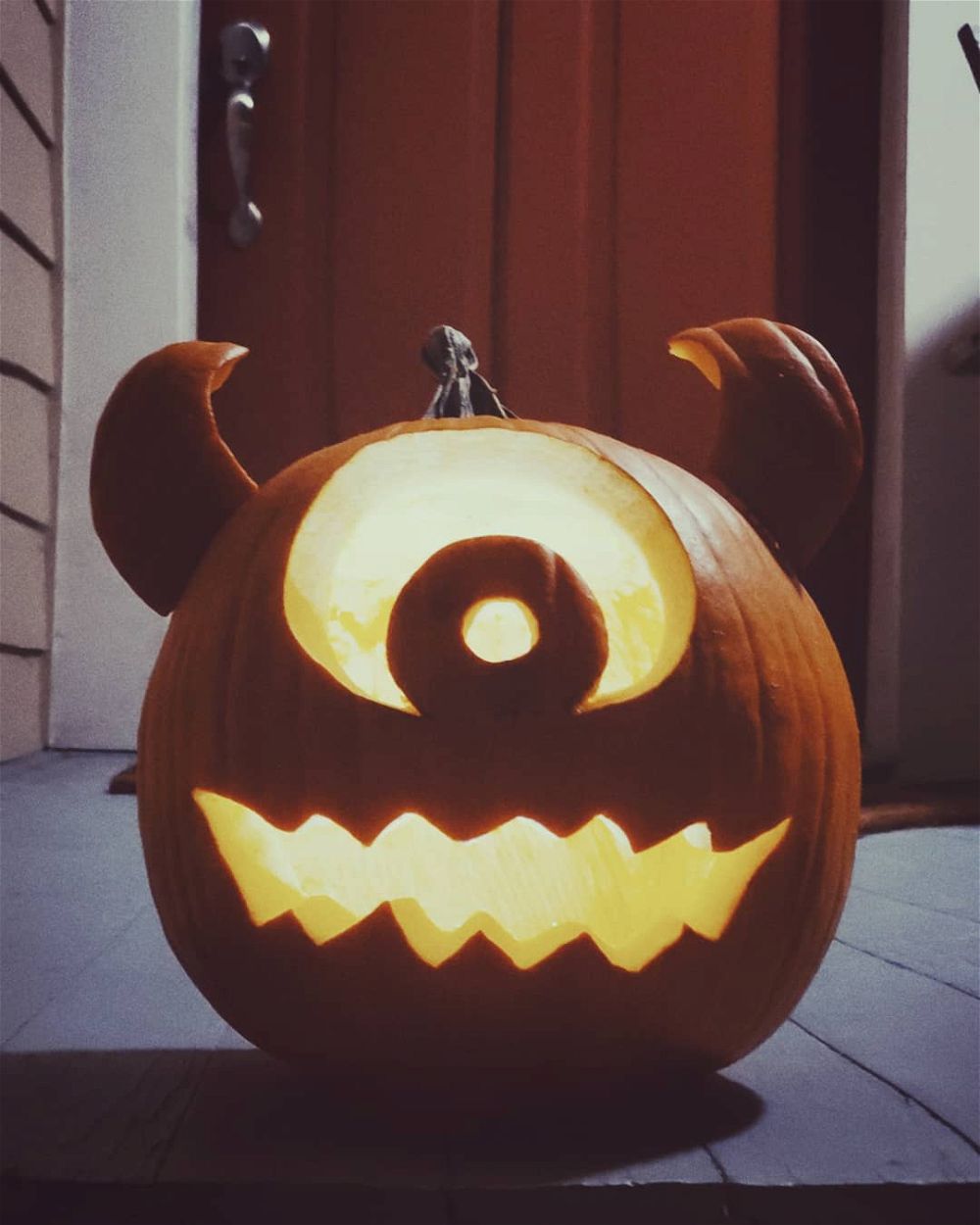 lizdanerys
Featuring Monsters Inc's very own Mike Wazowski, this frighteningly fantastic pumpkin is a simple one to create. Ideal for beginners and kids, start by drawing out the simple shapes involved before you get carving. Try to remove the crescent of the eye in one piece – this can then be cut in half and inserted into slits at the top of the pumpkin to form the ears.
6. Night Cat Pumpkin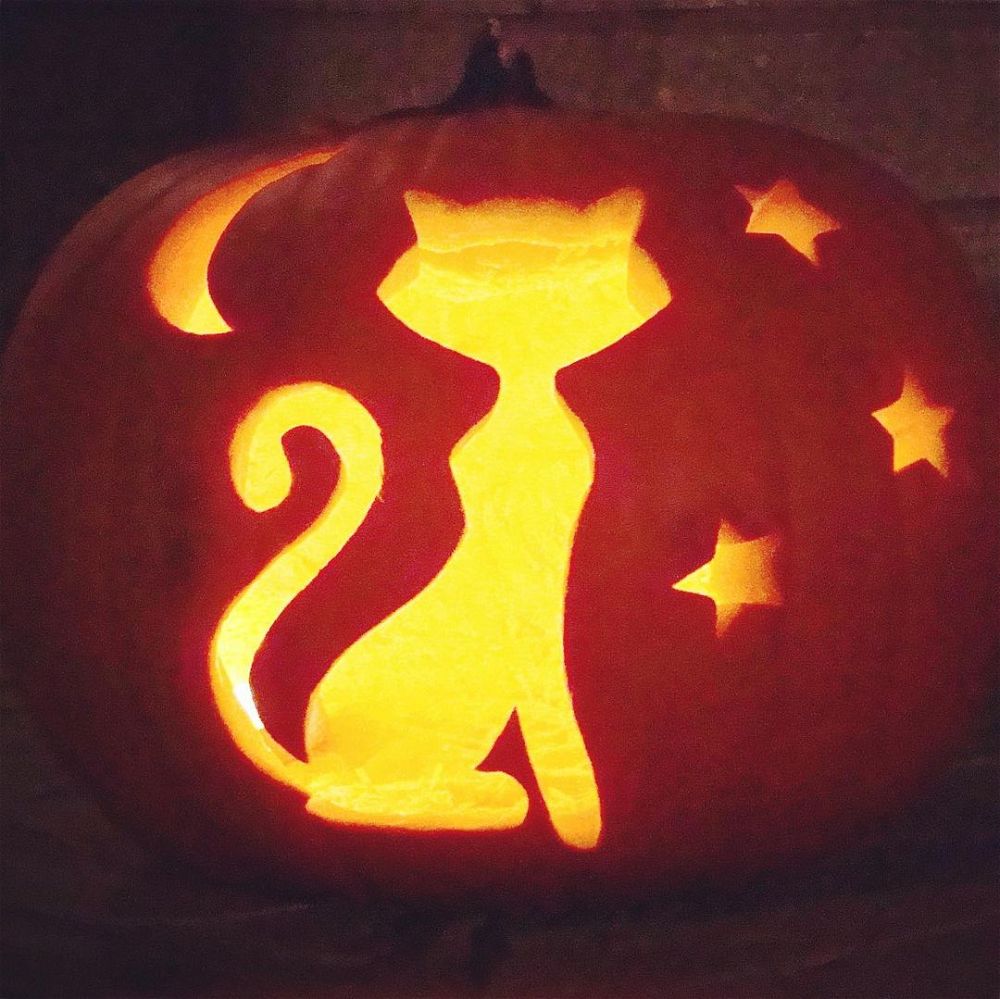 krystinaramey
Cats have been associated with Halloween throughout history, making it fitting to go with a cat-themed pumpkin. To ensure that you perfect those feline curves, draw on the outline with a washable marker before you begin carving. While you can go freehand with the moon and stars too, you could also save some time by punching those shapes out with cookie cutters.
7. Pumpkin Baby Seat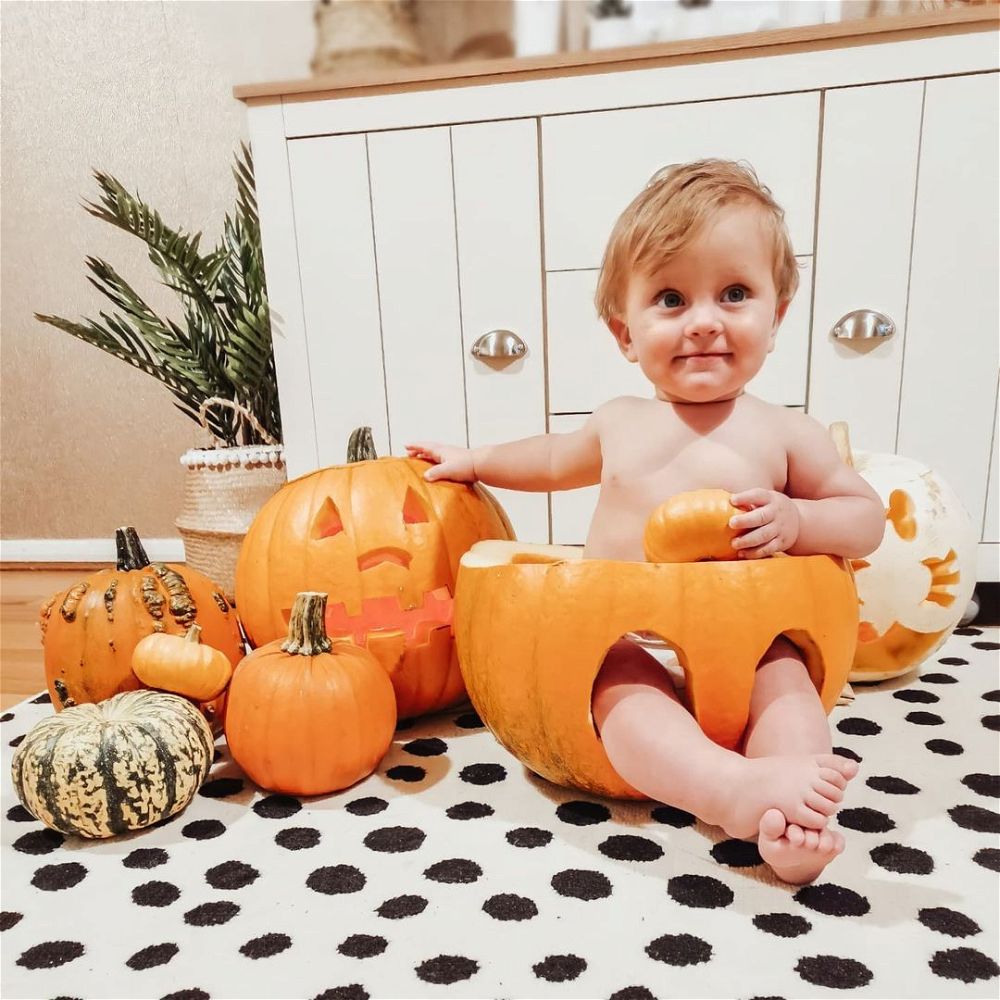 brummiemummie_amy
What could be cuter than a baby in a pumpkin? For Halloween photos that'll make your friends melt, find yourself a large pumpkin and carve out a seat for your little one to sit in. The backdrop is important for this one so sprinkle in a few other pumpkins, squashes, and even some autumnal foliage to really bring the season to life!
8. Pumpkin House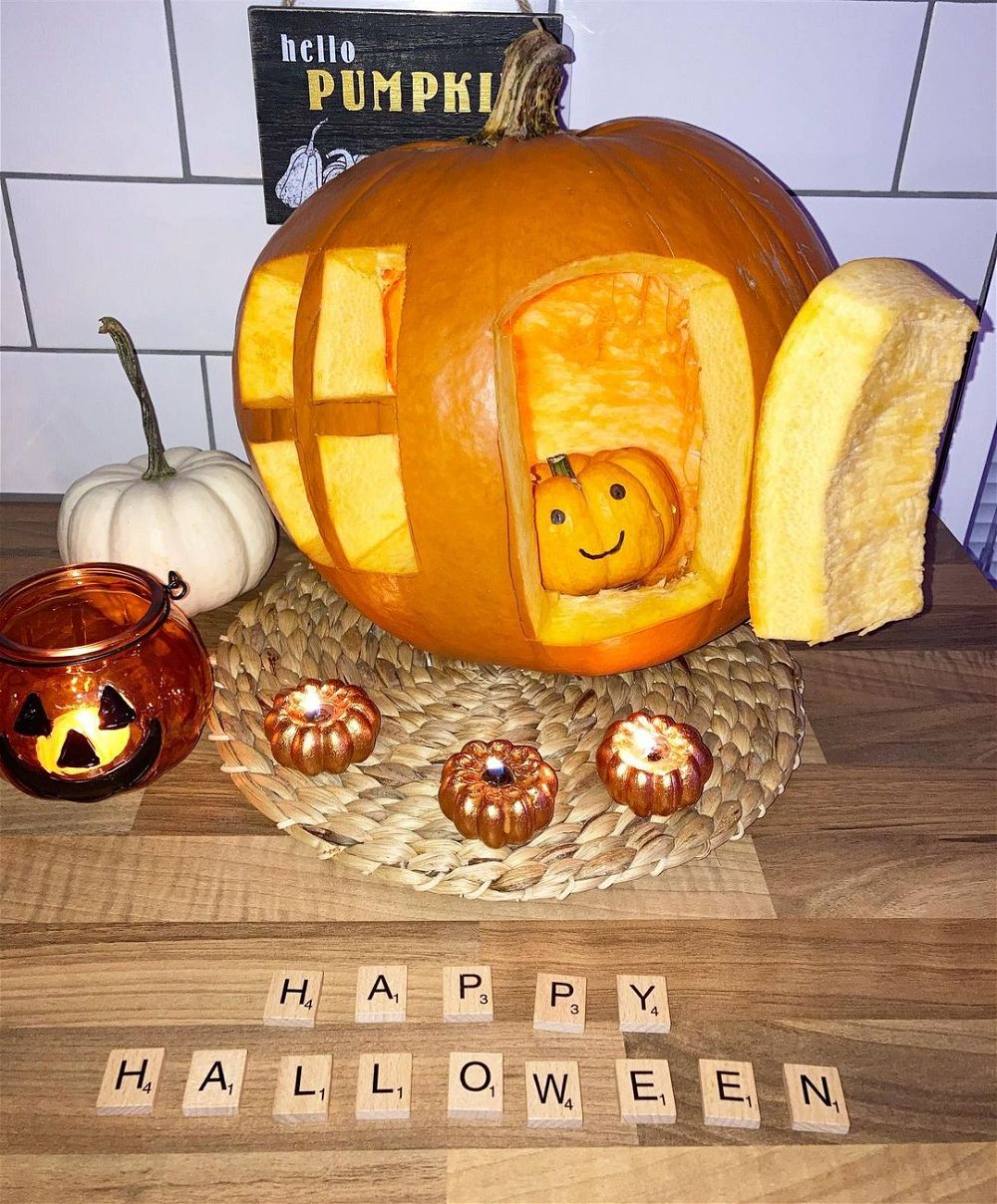 ourhanburyjourney
Whether your kids are into dollhouses or you used to play with them as a child, this quirky pumpkin house brings the classic toy to life. Carve out the windows and doors, standing the door piece up against the pumpkin to make it look as though it's hinged. Then, draw a happy face on a smaller pumpkin and place it inside its new home!
9. Spiderman Pumpkin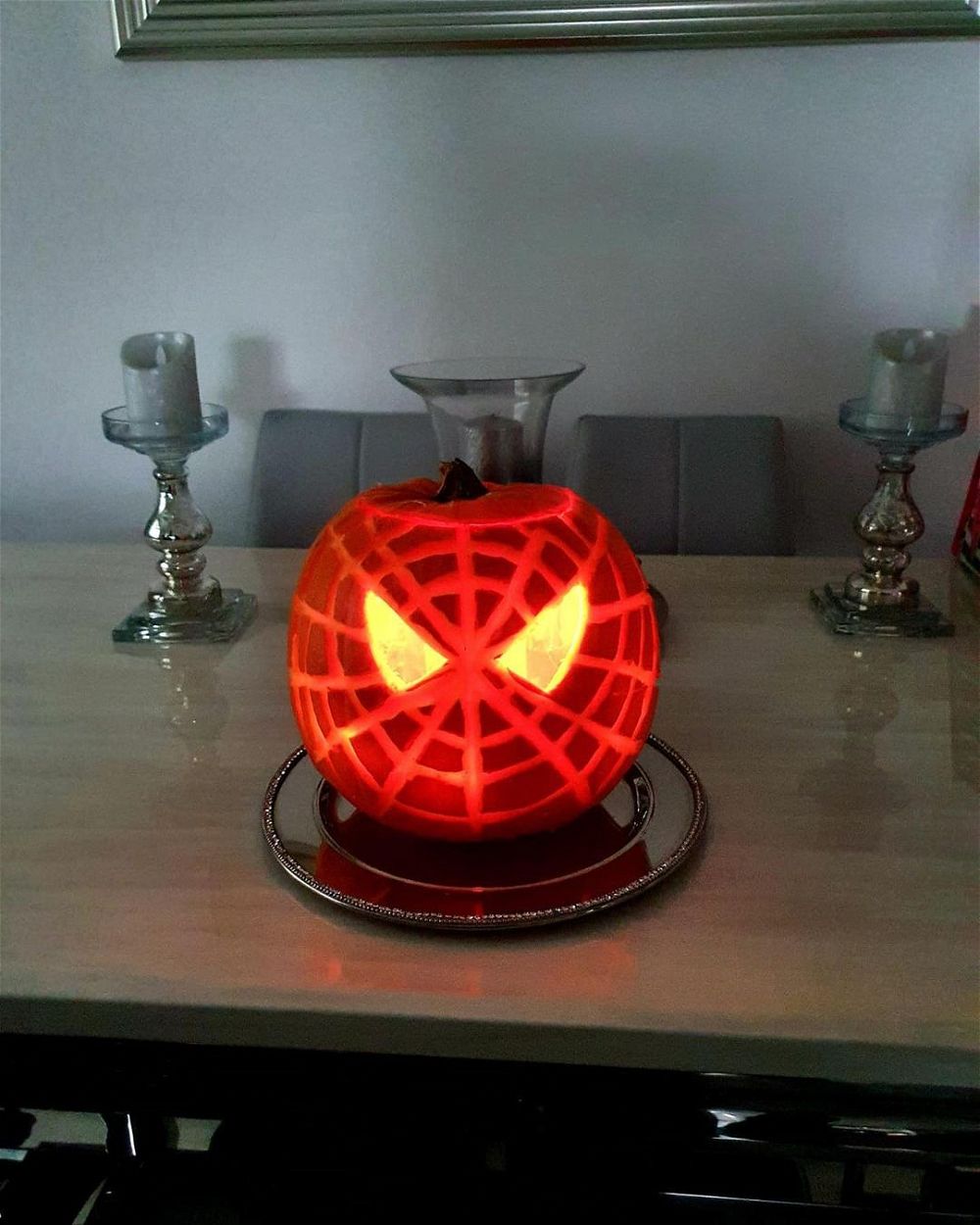 lovestylishhomes
If there are any Marvel fans in your family, then this Spiderman pumpkin will be a huge hit. We'll be honest – this one takes some time and dedication, especially when it comes to scraping out the web. However, there are plenty of videos online to talk you through it, and the wow factor that this pumpkin has definitely makes it worth a try!
10. Sweetie Pumpkin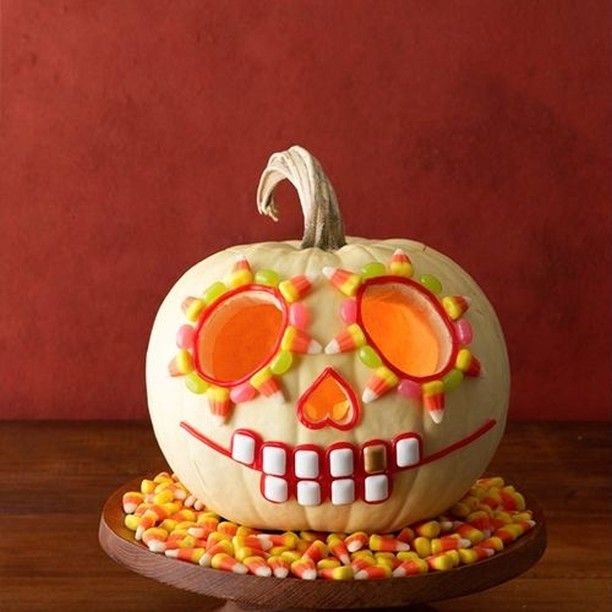 blessedlifegroup
Want to be a hit among the trick-and-treaters? Deck your pumpkin out with a selection of sweets! While you can scoop out parts of the face to give your pumpkin some depth, you could also go with a no-carve design, using only sweets to give your pumpkin its character. Stick a toothpick into each sweet and then poke these into the pumpkin – this is one that young children absolutely love making!
How do you carve a pumpkin as a beginner?
As a beginner, the best way to carve a pumpkin is to start by drawing your design onto the skin with a marker pen. Then, cut off the crown, scoop out the flesh and seeds, and use a sharp, serrated knife to cut around the outline of your design. 
What tools are good for kids to carve pumpkins?
The best tools for kids to carve pumpkins are cookie cutters, child-safe knives, and spoons for scooping. You may need to lightly carve out your design first so that your child's blunter tools are able to finish the job with ease.
How messy is pumpkin carving?
Pumpkin carving can get pretty messy, especially if kids are involved! To cut back on how much cleaning you'll need to do, carve your pumpkins outdoors. Alternatively, lay down a plastic tablecloth or a tarp to carve your pumpkins on, which you can later bundle up for easy disposal.