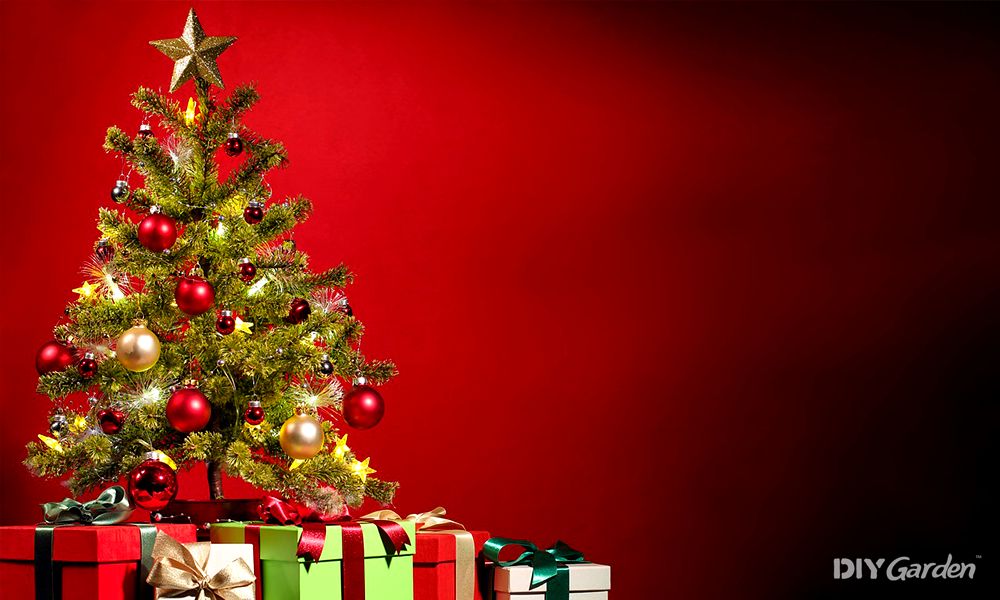 Christmas trees are a quintessential part of Christmas for many Brits. These interesting Christmas tree statistics & facts prove that we like our green pines and spruces – but do we go for fake or real?
UK Christmas Tree Statistics & Facts
Around 6-8 million Christmas trees are sold annually in the UK. (BCTGA)
85% of UK adults have a Christmas tree each year, with 4.5% saying they never put one up. (Scribbler)
The first use of the term 'Christmas tree' in English appeared in 1835. (BCTGA)
While George III's wife Charlotte brought the first Christmas tree to England in 1800, the trees brought by Prince Albert in the 1840s turned them widespread across the country. (BCTGA)
The first Christmas trees were small, so people kept them on their tables. (Kew)
Perhaps the most famous Christmas tree in the country is the one in London's Trafalgar Square; it has been a gift from Norway since 1947. (BCTGA)
The UK's tallest living Christmas tree is in the botanic garden in Wakehurst, and it takes 1,800 light bulbs to lit it up. (Kew)
Manchester is the UK's most festive city, with over 37,000 annual searches for Christmas trees and £373,000 spent on Christmas decorations. (Christmas Tree World)
Brits also love the smell of Christmas trees; in 2004, we voted them the eighth best smell, just behind the sea but ahead of perfume! (BCTGA)
Fake or Real?
In 2021, only 19% said they would opt for a real Christmas tree that year, while 58% of respondents said they would buy an artificial one. (Statista)
In November 2020, 'artificial Christmas tree' was searched 165,000 times, getting 30,000 more online hits than real ones. (Scribbler)
When it comes to fake Christmas trees, green is still a popular colour, but Brits are even buying white, pink and black trees! (Scribbler)
Interestingly, real Christmas trees are the most popular in the largest cities like London and Glasgow, while places like Shrewsbury and York prefer fake Christmas trees. (Scribbler)
There is not too much price difference; a real, medium-sized Christmas tree can cost around £15, while a fake tree of the same size can be around £20 on average. (The Guardian)
Decorating the Tree
The first manufactured Christmas tree ornaments appeared in Woolworths in 1880. (BCTGA)
7% of people decorate their Christmas trees in the first two weeks of December. (Scribbler)
Women tend to put their trees up earlier than men. (Scribbler)
The UK started to decorate trees in the Victorian times, but the first Christmas tree decorating traditions came from Germany, where in the 16th century, people placed nuts, apples and candles on trees. (Kew)
Brits spend around £155.42 on Christmas trees and decorations. (Admiral)
We don't always succeed in decorating our trees, with one survey showing 63% admitted they bought the wrong amount of baubles and 24% the wrong amount of lights. (Admiral)
Christmas Tree Types and Origins
Britain imported only around £3 million worth of Christmas trees in 2017, and most real trees sold are always British grown. (Soil Association)
A typical 6 to 7 feet Christmas tree is between 10 and 12 years old. (BCTGA)
Nordmann Fir is the UK's most popular Christmas tree type, providing homes with lush and dark needles to hold ornaments. (BCTGA)
Norway spruce is the second favourite variety of Christmas trees; around 10% of Christmas trees sold are this variety compared to the 80% for Nordmann Fir. (BCTGA)
Real Christmas trees have a smaller carbon footprint than fake trees; a two-metre artificial tree has a carbon footprint of 40kg, which is more than ten times that of real trees. (The Carbon Trust)
Burning is a great way to dispose of your Christmas trees, reducing potential emissions by 80% over discarded trees. (Soil Association)
An acre of Christmas trees can provide daily oxygen for 18 people. (World Forest Org)