How to Store Your Garden Tools
Mowers, shovels, brooms and secateurs- your garden tools come in all shapes and sizes and they all need to be stored. We've put together a list of the best garden tool storage ideas in one place, so you can stop searching.
1. Store Them in Your Shed
Nothing beats a garden shed. They're the ultimate place to keep your tools safe, pot your plants and hide away from the world. Choose from timber, metal or plastic construction and your tools will be secure and dry all the time.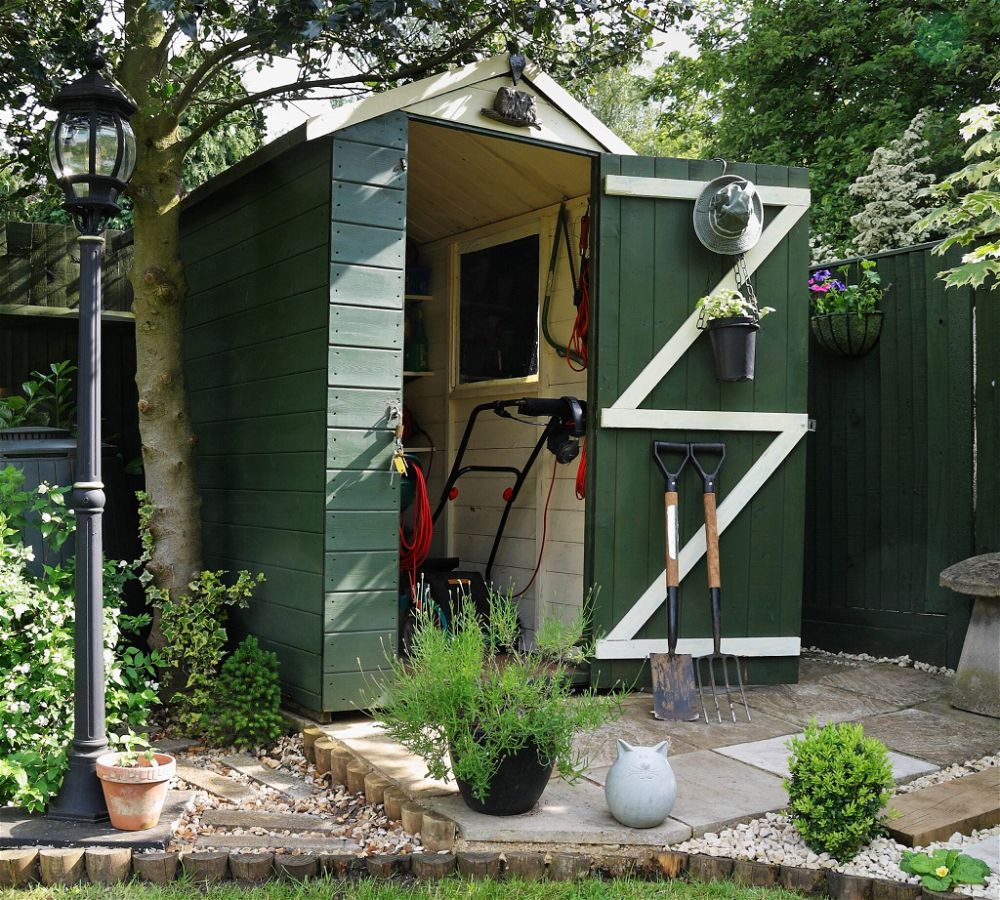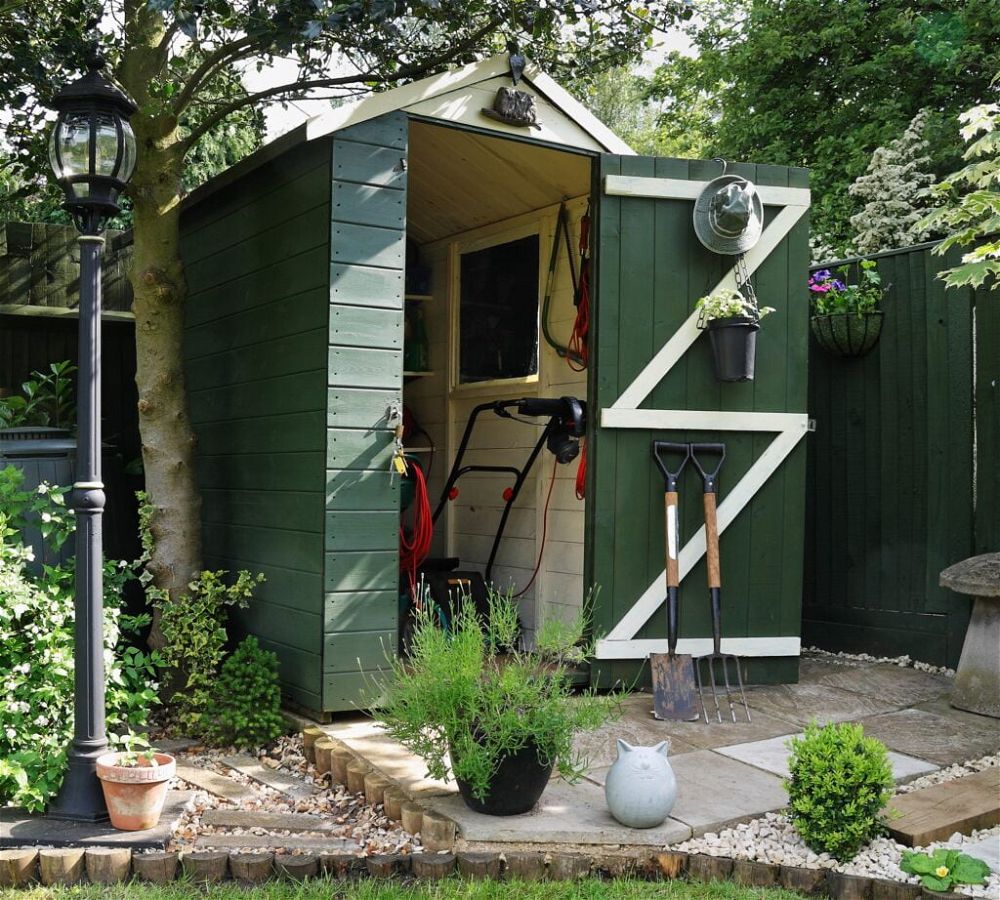 2. Running out of space in your shed? Use the back of your door to hold long handled garden tools with terry clips. In fact, you could use them to store anything with a handle on the wall- just screw them into something solid.
3. They say the best tool is the one you have with you, so make sure you've got access to them wherever you are in the garden with a garden wagon. Load it up with your tools when it's in the shed, then roll it out when you're working. It saves your back, and you can load it up with dirt, leaves or rubble as well. We love them.
4. As far as we're concerned, you can never have too many hooks. Square hooks, double hooks, round hooks, they're all useful. You can coil up hoses, stow your boots upside down or lay long pieces of timber across them. Whatever you need to store, you can hook it up.
5. Long handled tools get in the way. They always end up piled in the corners and the one you need is never at the front. Sort them all neatly with a tool storage unit. You can get purpose-built ones like this but we'd rather make one ourselves. A pallet nailed to the wall does the same thing.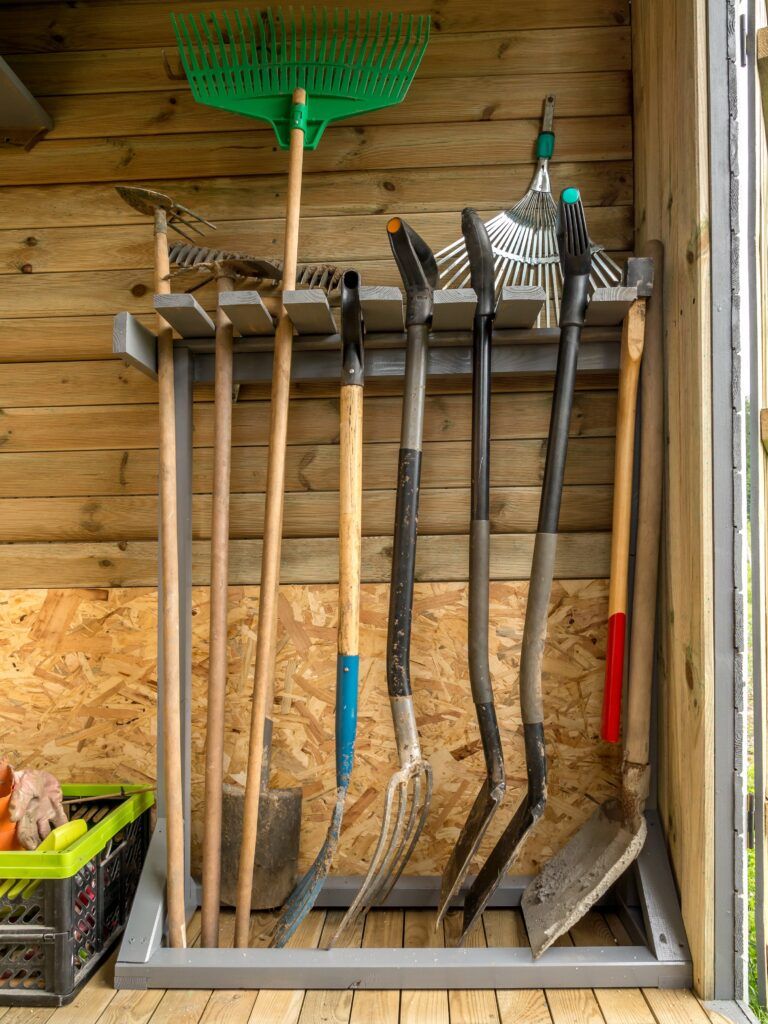 6. Another way to hold your long-handled tools upright is with plastic or cardboard tubes. Your local carpet showroom will probably have sturdy cardboard rolls to spare, or you can buy wide PVC pipes at a builder's merchant. Cut them to waist height and secure them to the wall with metal banding.
7. If you're worried about keeping your tools secure in your shed or garage, a site box is like having a safe for your tools. Fix it into place with bolts or padlocks, and no one's going to run off with your stuff.
8. If there's no room for a shed, go for a garden store. You can find ones big enough to hold a bicycle or a lawnmower, but we think the tall and narrow ones will suit a small garden even better.
9. To conquer the clutter in your shed, think about free-standing shelves. Instead of trying to fit brackets onto thin walls, shelving units can hold just as much, and you won't need a spirit level.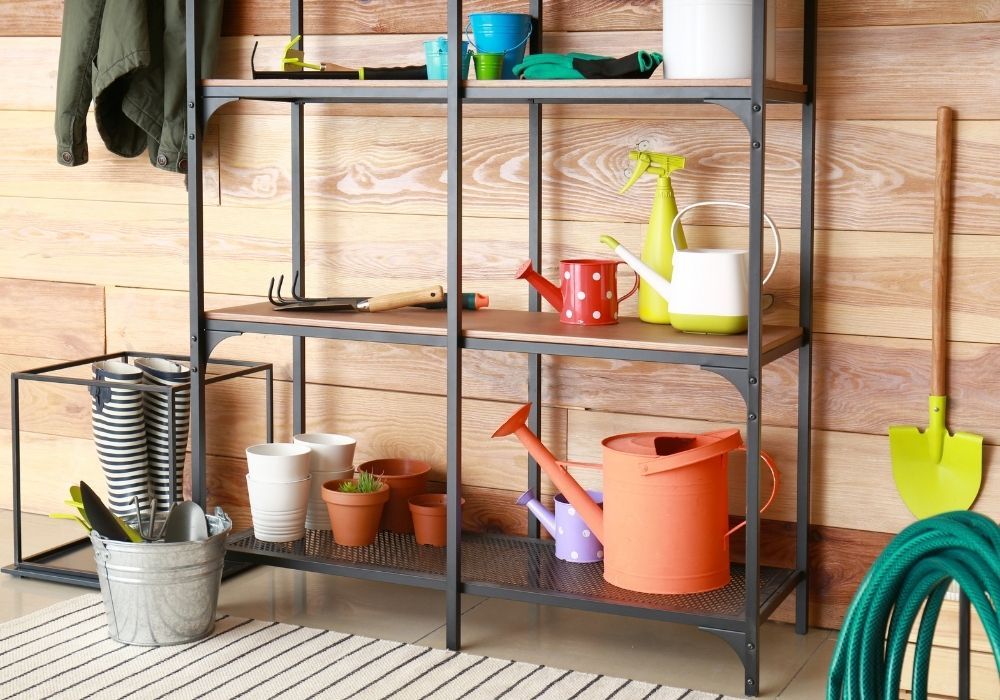 10. Garden storage benches solve two problems at once- somewhere to keep your tools and a place to sit when you've finished using them.
11. A trick that your granddad might have used for storing screws and nails- take a large jar and glue the lid to the underside of a shelf. Fill it up with bits and bobs and screw it into place. It frees up bench space and you can see what's in there too.
12. Sometimes you need to store your garden tools while you're working. Don't leave them on the ground to get lost, get a garden tool bag. Perfect for keeping your hand tools where you need them, you won't waste time searching for them anymore.
13. If a garden tool bag isn't quite your style, try on a garden tool belt instead. Wear your trowel and fork around your waist and be ready for anything.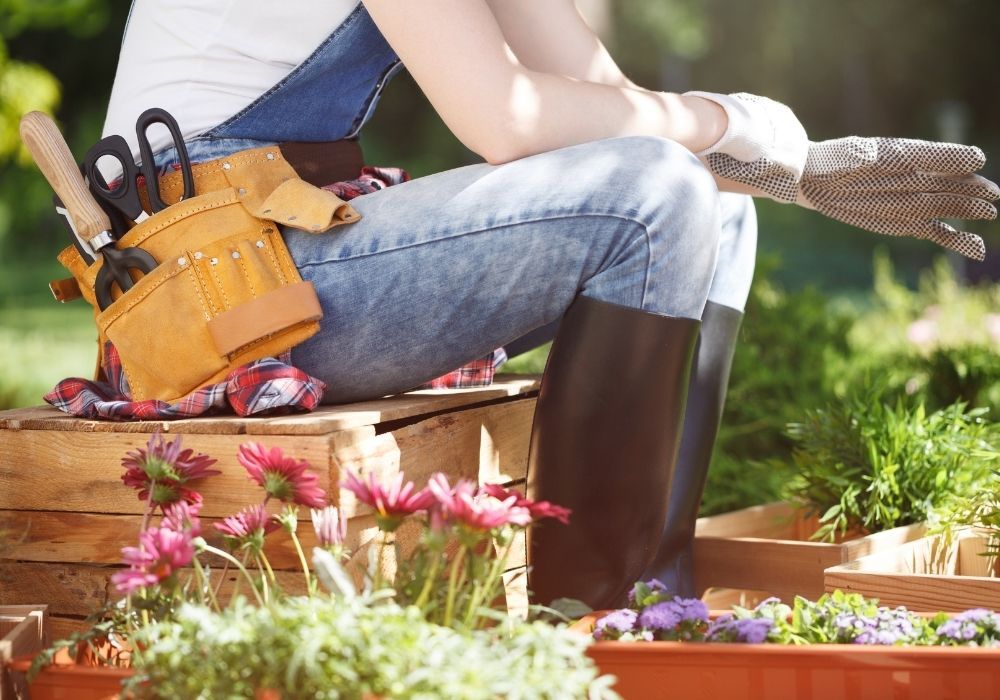 14. Tired of getting mud over your trousers when you're pottering in the garden? Store your tools and protect your clothes at the same time with a gardener's apron. You'll have plenty of pockets for bits and bobs too.
15. Don't throw metal tools like secateurs and trowels on the floor, make the most of your wall space with a magnetic tool holder. They're useful in the kitchen, so why not in the garden? Screw or glue them to the inside of your shed for quick access to anything metallic.
16. Make your own rack for long-handled tools: Cut parallelograms from scrap sheet materials and attach them to the upright posts in your shed. We'll wait while you look up a parallelogram.
17. Probably our favourite multipurpose tool storage solution is pegboard. Attach it to the wall of your shed and you've got versatile storage for all sorts of tools and fixings. Attach hooks, cups and holders wherever you need them.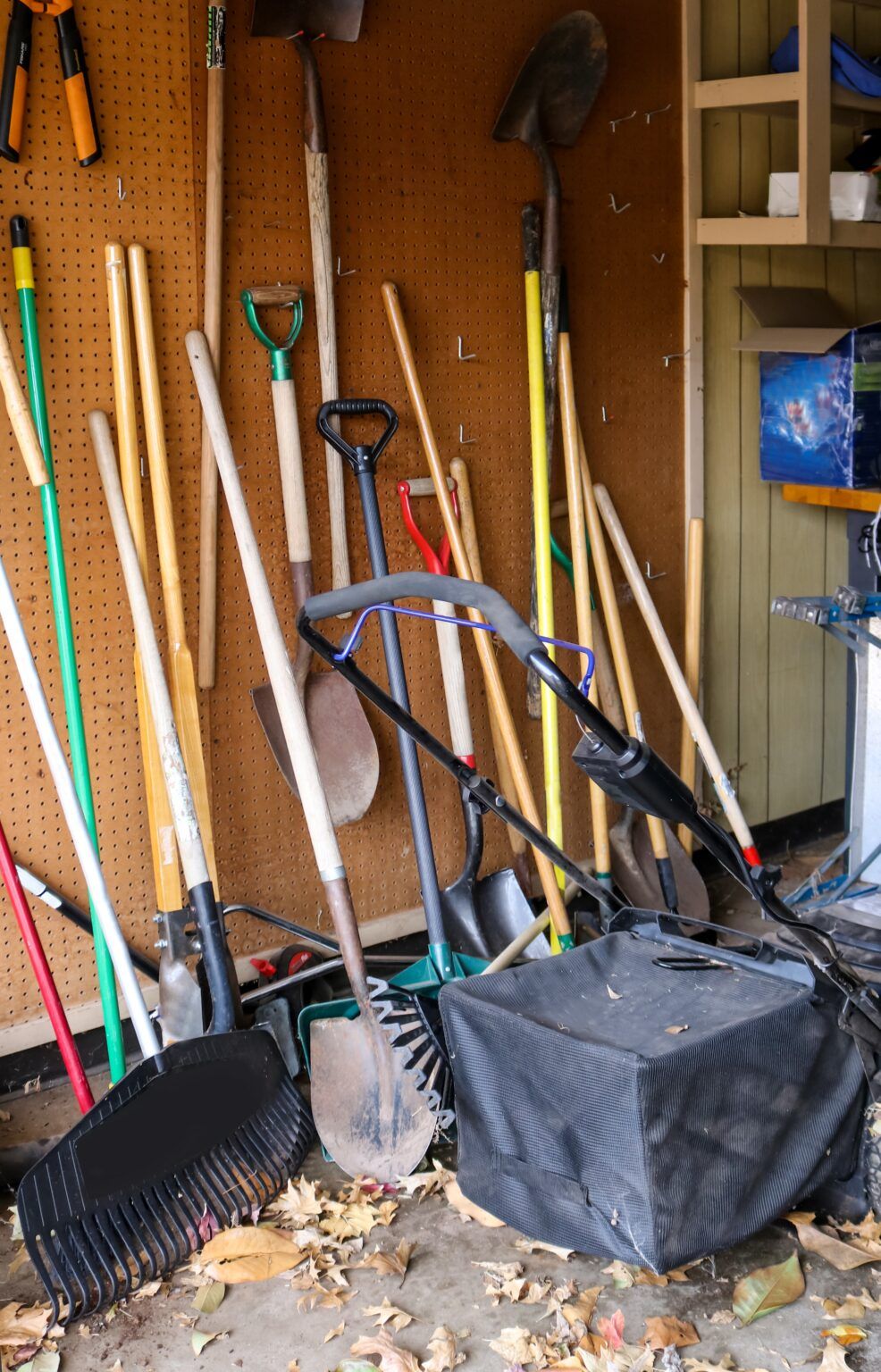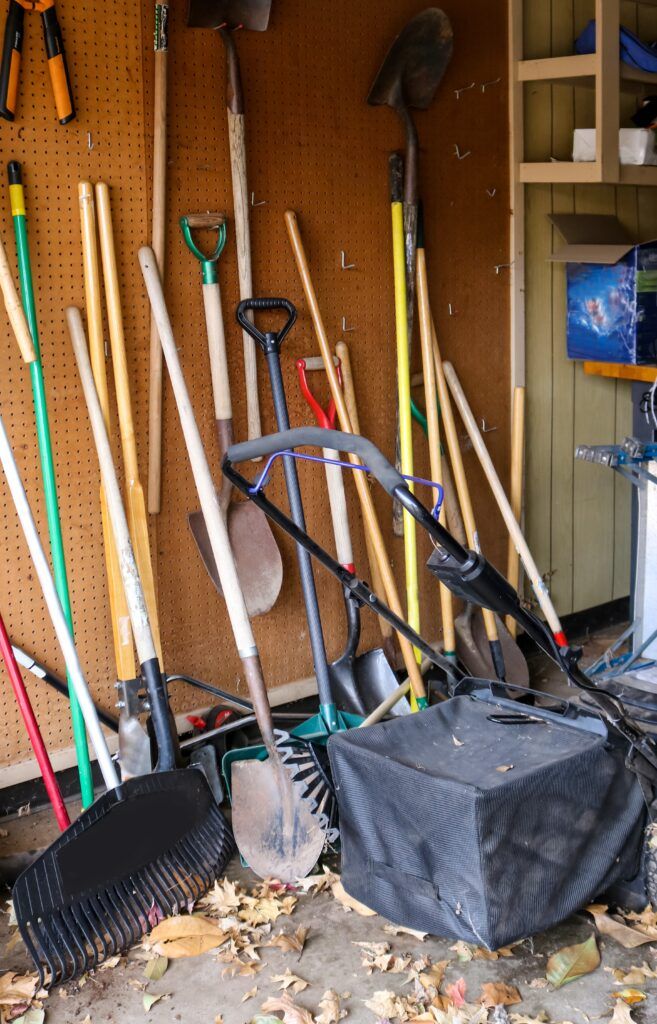 18. Now that most power tools are battery operated, organise them on the wall with a drill charging station. There's space to hang several drills and drivers in a row and space for spare batteries. Hook it up to a plug socket and you can save a lot of room. The good thing is, you can get the plans and make one yourself with the power tools you're storing.
Conclusion
There's a place for everything when you've got enough storage. But if you like tools as much as we do, it won't be long until you need more of it.