Garden Bar Ideas
1. Garden Bar Design Ideas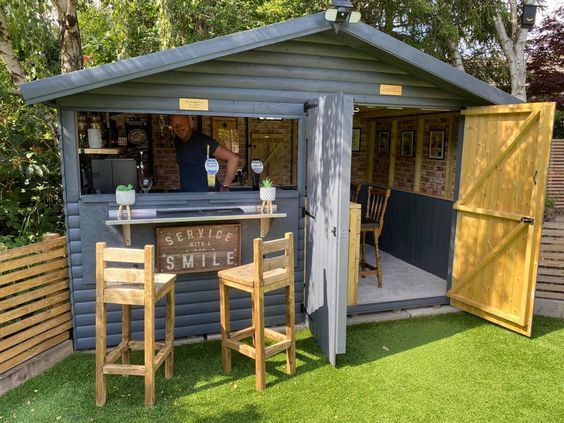 An outbuilding is the perfect garden bar design because it has security, a roof, and a ready-made serving-hatch window! Add a few bar stools, lights, even a table inside and you have the best garden bar for parties come rain or shine.
2. Garden Shed Bar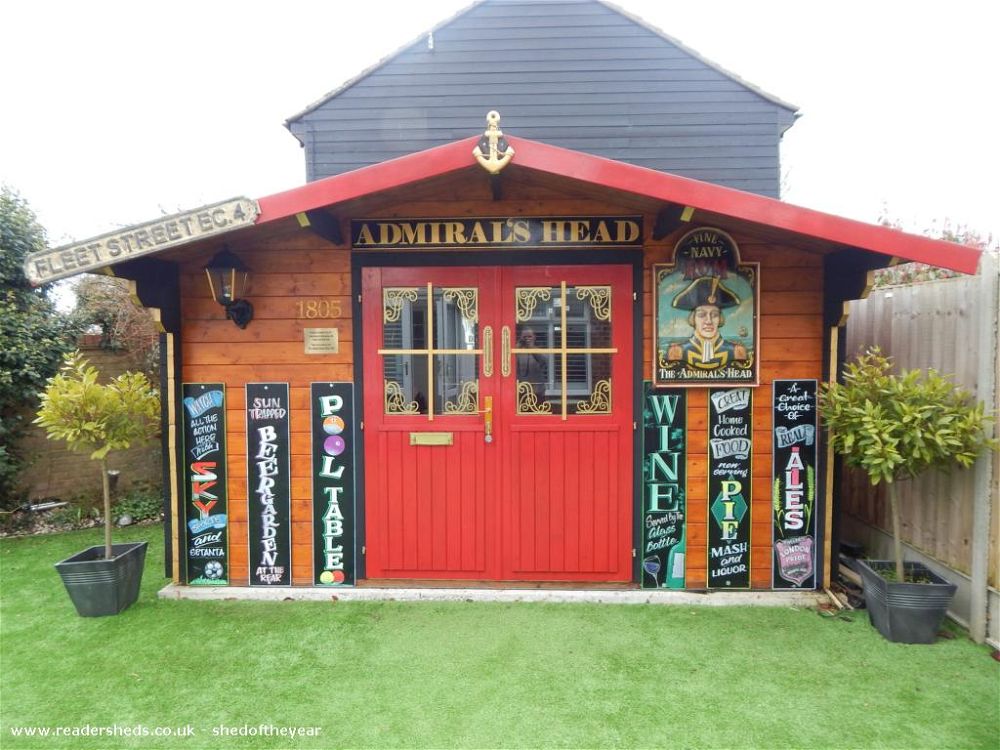 How about this to indulge your Olde England historical side? Sup ye olde ales and pies in your back garden tavern followed by a game of pool. Who would bother paying for a cab into town when this converted shed is a few steps from your patio door!
3. Small Garden Bar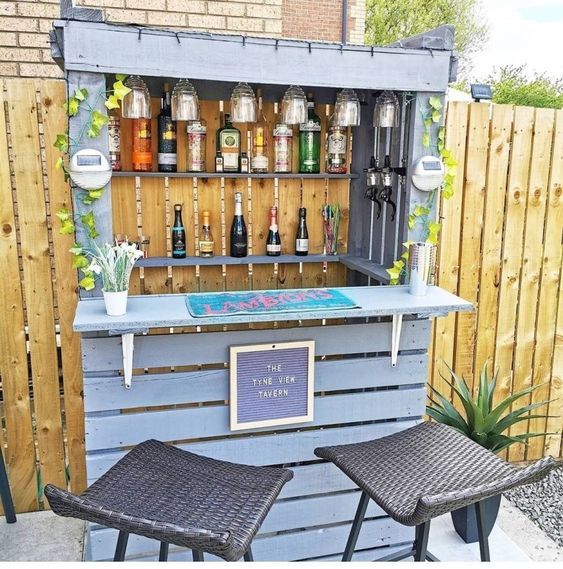 If your garden is on the compact size this small garden bar will fit perfectly.
Make your own from pallet wood and paint it up in your favourite drinking colours. It's a great garden party focal point and doesn't take up all the room.
4. Outdoor Garden Bar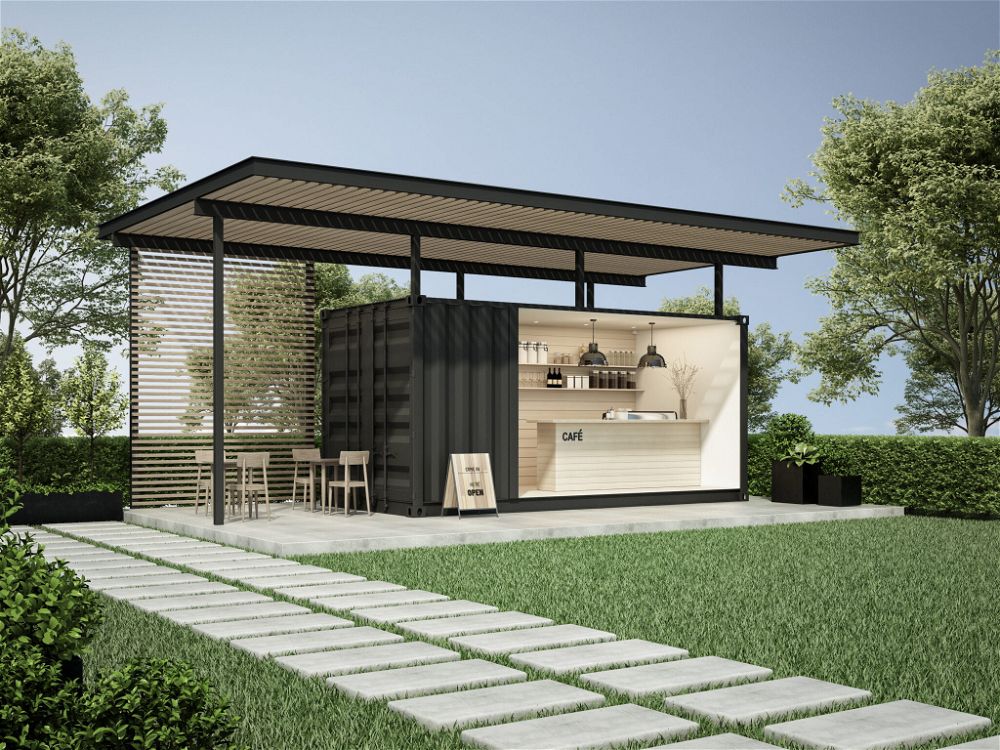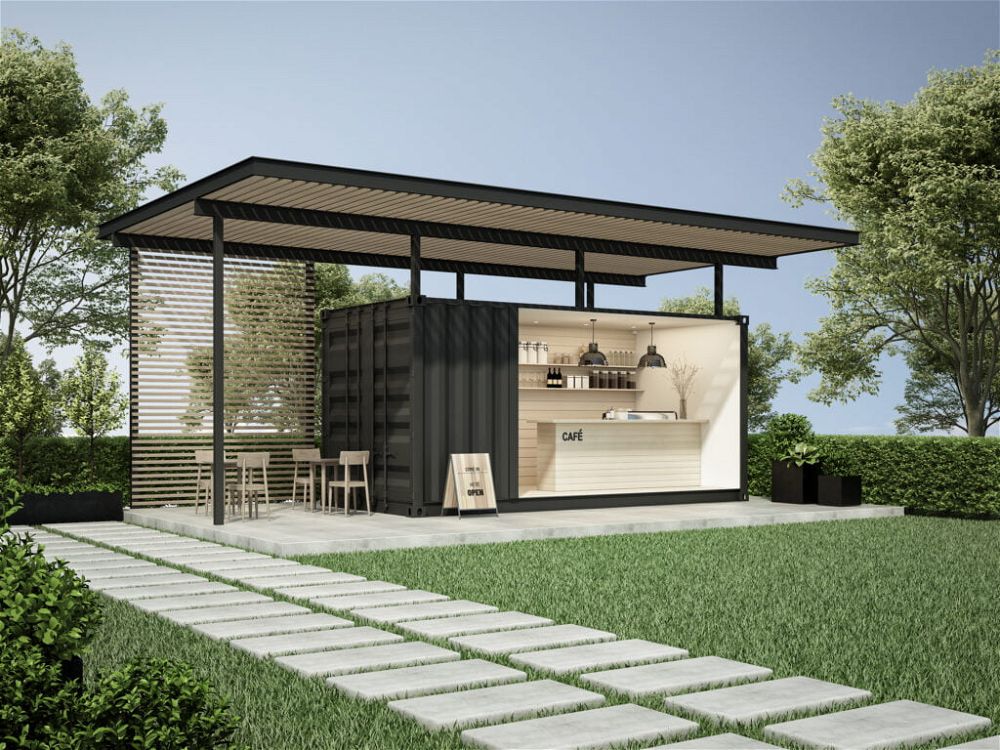 Cut out the DIY work by re-purposing a shipping crate!
These are large and roomy enough to host a whole party and can double up as a work office, playroom, and the ultimate garden party room. Dry, cosy and sturdy enough to last the distance – this is a great way to install a garden bar.
5. DIY Garden Bar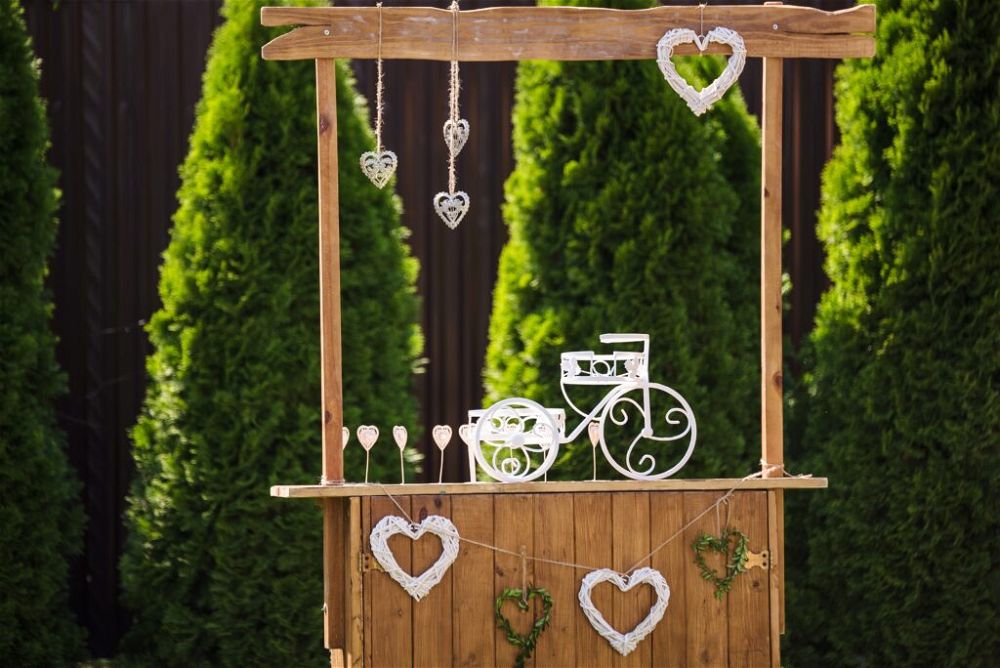 A DIY bar is a simple affair – this wooden garden bar doesn't take up much space but it looks great. A simple frame build is enhanced with rustic white wire accessories. It's the perfect photo frame for garden party snaps too.
6. Back Garden Bar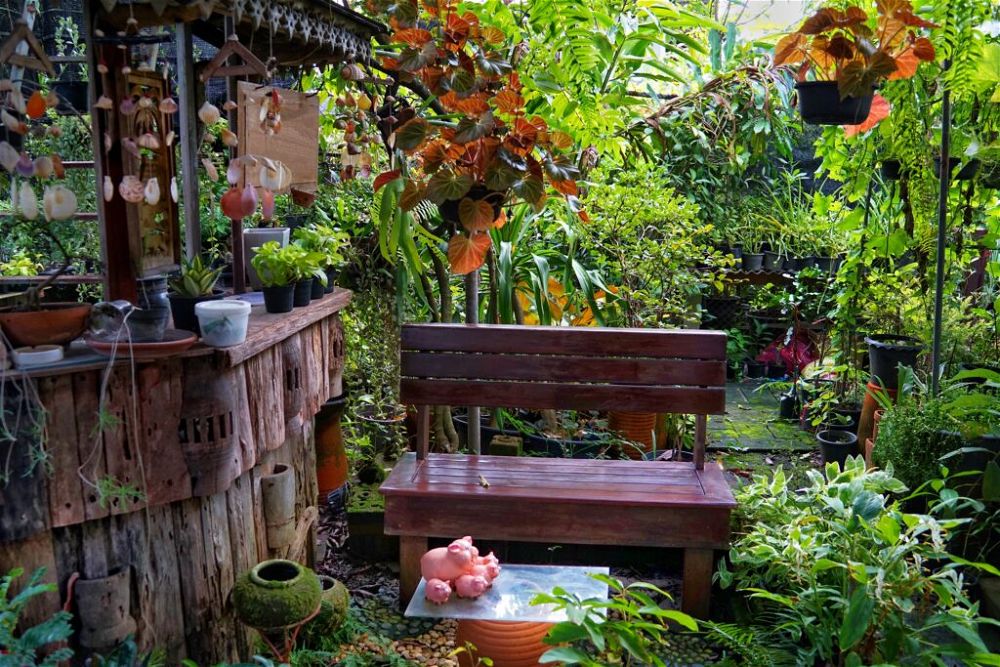 Check out this lush back garden bar, sit back and enjoy your pina colada in the tropics!
This garden bar is not only a bar it's also a full garden paradise surrounded by ferns, greenery and all-natural materials – private, cosy, and cool for intimate garden parties.
7. Garden Tiki Bar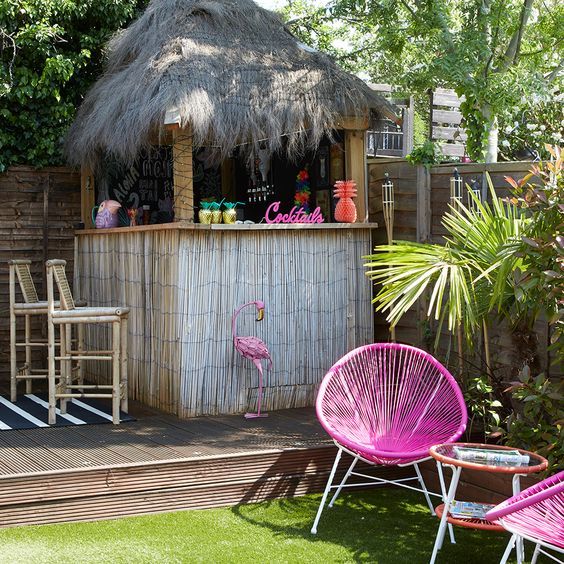 A garden tiki bar inspired by exotic grasses, flowers and Hawaiian decoration? Yes please – its the only place to sip cocktails on a summer's evening.
With bamboo screening and a thatched roof, this garden bar is not only a paradise for adults it's a Moana play hut for the kids too.
8. Gin Garden Bar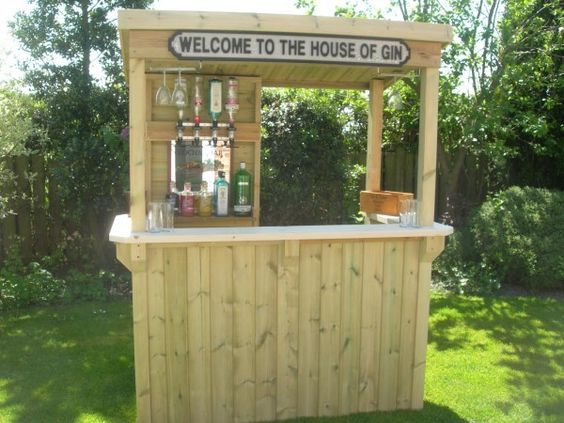 Nothing is better than an ice-cold gin and tonic in the garden, and it's even better when guests don't have to take their shoes off at the patio door for a refill.
This compact gin bar could easily sit against your fence, wall, or proudly in the centre of your lawn. It has an optics counter and a wide 'bar' area to place your party drinks.
9. Garden Mini Bar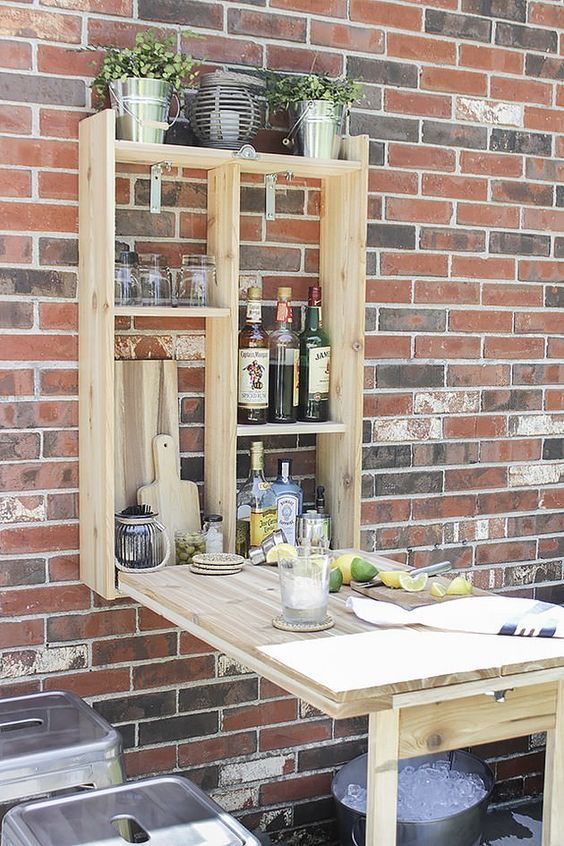 This pull-down garden mini-bar is a great space saver. If you don't fancy a mini bar on display all year round this nifty design can be folded up and covered for the winter, then it's ready to go again in the warm months. Genius.
10. Pallet Garden Bar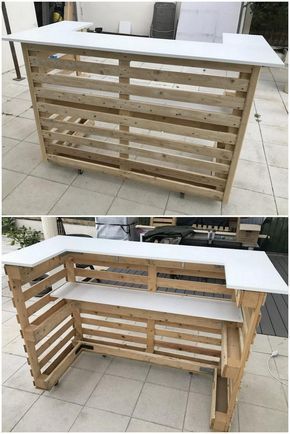 A low-cost easy-build pallet bar is a game-changer for garden parties. Not only is it simple to build it gives your guests somewhere to congregate and a place to store the drinks and snacks. Lightweight, portable, and a total bargain. Get your toolbox out!
11. Wooden Garden Bar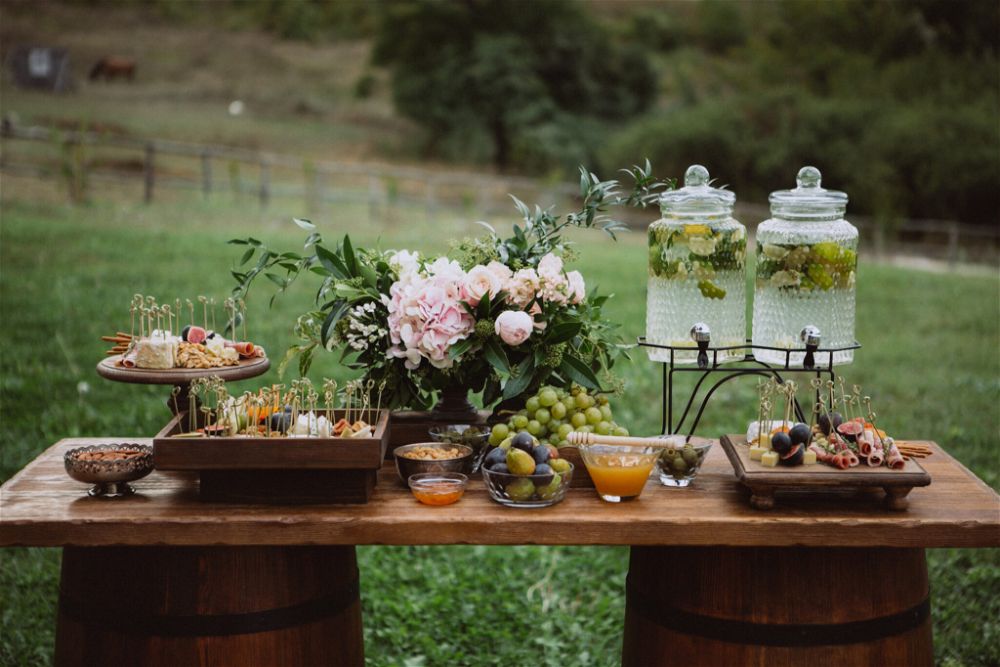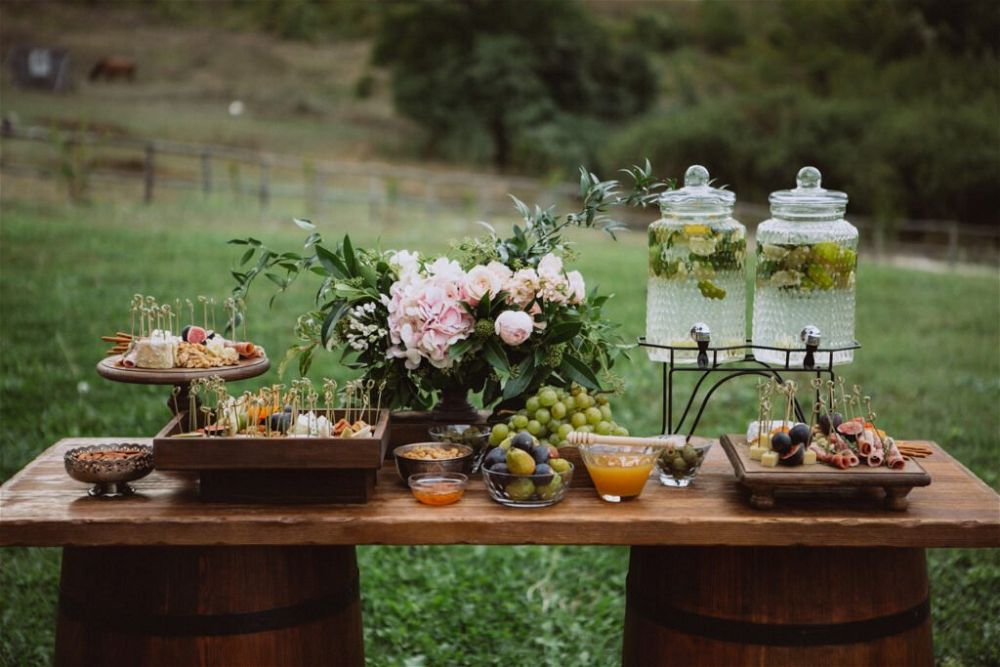 The ultimate simple, stylish wooden garden bar is this simple bar made from a flat piece of wood on two barrels.
If you're looking for a bar that's very easy to achieve and can be put away after a garden party you can't beat this idea. It would work in the conservatory or dining room too.
12. Garden Bar Deck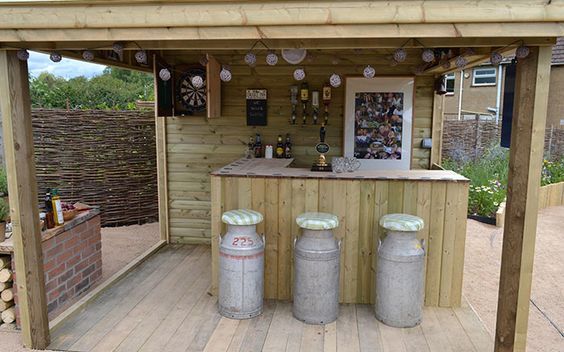 Building a garden bar on the deck is a good idea if you plan to use it year-round because there's no muddy lawn to contend with.
Match the bar area with your decking for seamless design and mix things up with odd bar stools. These milk churns are great fun but modern gas lift stools would look good too.
13. Pub Garden Bar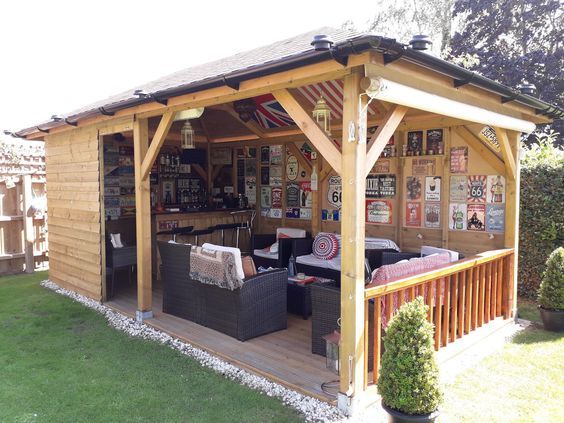 A pub theme garden bar is an attractive place to spend time and will be the talk of your garden party for years to come. This large plain wooden gazebo has been blinged up pub-style with comfy seats, a serving bar, and plenty of pictures – what will you call your home pub?
14. Garden Kitchen Bar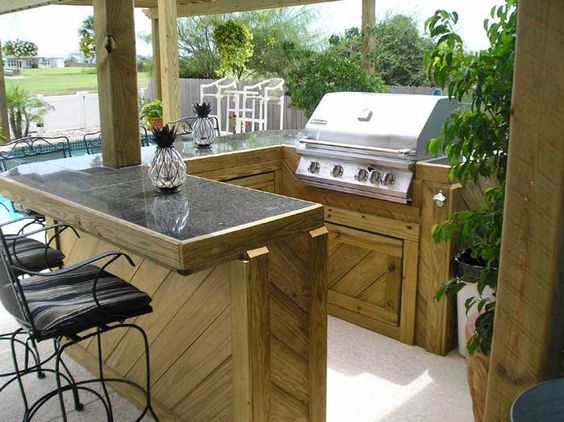 If you're creating a bar why not make it a food preparation area too? This luxury garden kitchen bar incorporates a BBQ area with plenty of storage and bar seats.
It's perfect for garden parties and all year round al-fresco cooking. Its great design and something worth investing in if you enjoy eating outdoors.
15. DIY Tiki Bar
A DIY tiki bar creates the perfect spot to host the ultimate garden party. Tiki is a simple design you can create at home. Use bamboo, thatch, straw, flower garlands, and colourful evening lights to brighten the inside of a shed or frame.
Don't forget the drink umbrellas!
If you like to host garden parties, or simply fancy a quiet haven for yourself, a garden bar is the only way to go.
From low-cost DIY options such as a pallet build or a cheap pull-down bar to full-on authentic pub sheds and decorated shipping containers, there are endless options for a garden bar.
Take a look through our suggestions and see what tickles your tastebuds. Next summer you could be relaxing next to your own private garden bar.