Working remotely has been one knock-on effect of lockdown restrictions that many of us have welcomed. In April 2020, 46% of workers in the UK did some work at home, compared to 30% of the workforce in 2019, according to the Office for National Statistics.
For some, it has meant working on laptops in the kitchen, living room or even the bathroom. And with remote working set to continue to some extent once life returns to 'normal', it's no wonder that building a garden office room is growing in popularity.
Choose Natural Materials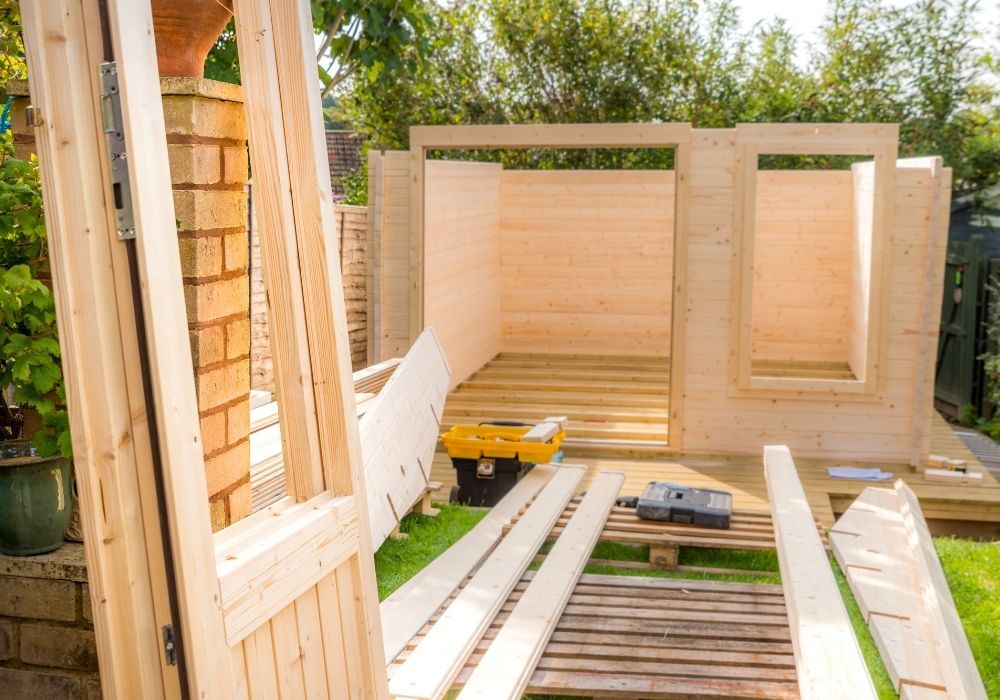 If you're thinking holistically about how your outdoor workspace will integrate with its verdant surroundings, then you can see why timber is so popular for garden rooms.
"The working-from-home trend lends itself to solid wood – a classic cedar and glass design, for example, provides a fusion between building and garden," says garden designer Debs Winrow of Garden House Design in West Sussex.
"Glass is very contemporary and we're seeing it more and more in office studios, making the most of bifold doors and lots of windows. People want to connect with nature even when they're working."
You will need to decide whether you want a flat or pitched roof and on the room's size and shape – you don't have to choose a traditional square box but beware of stand-out, wacky designs that may put off buyers when you come to sell.
"Some garden rooms you see on social media are very modern, big pops of art. These are fine for a recording or yoga studio, but they are not necessarily a room ordinary people want to work in," says Debs.
Think about the Best Location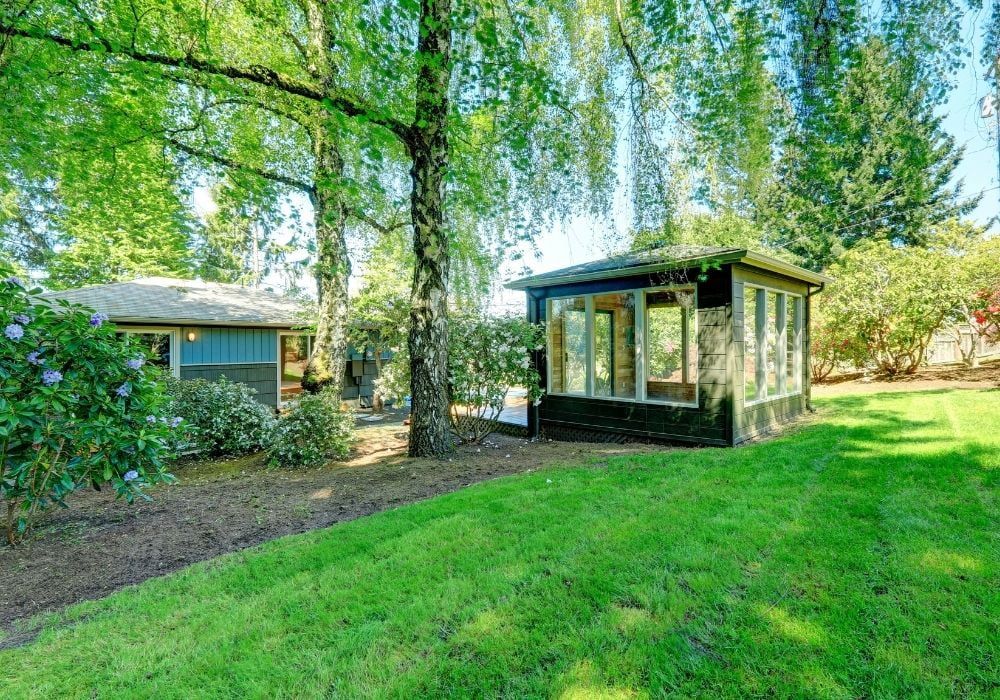 Positioning a studio office at the end of the garden may be the only choice for many of us, but there is still a lot to think about in terms of landscaping and creating a room with a view.
To visualise what works best, it can help to mark out the dimensions of the building with pegs and string.
Then put a small garden table and chair inside your 'floor plan' to decide on the best place for your desk, windows and patio doors.
If you're planning on buying a flat-packed garden office, check the design spec to see whether the position of pre-assembled windows and doors will work with your planned office layout.
Work out how many hours of sunlight your preferred location will enjoy. Whether it is in the sun or shade could mean spending extra on heating in winter or air-conditioning during the summer months.
Building a large office studio will have a greater impact on your outdoor space. It may involve extra landscaping work to re-configure the garden. You may need dig up paths or plants and add new fences.
"It's difficult to define all the work that you'll need to build your new office. Will your fencing have to be replaced, or a tree need to be cut down? Sometimes you will have to hire a crane to lift the [pre-fab] building over the roof of your house or the ground may need levelling," Debs explains.
Decide How You'll Use the Room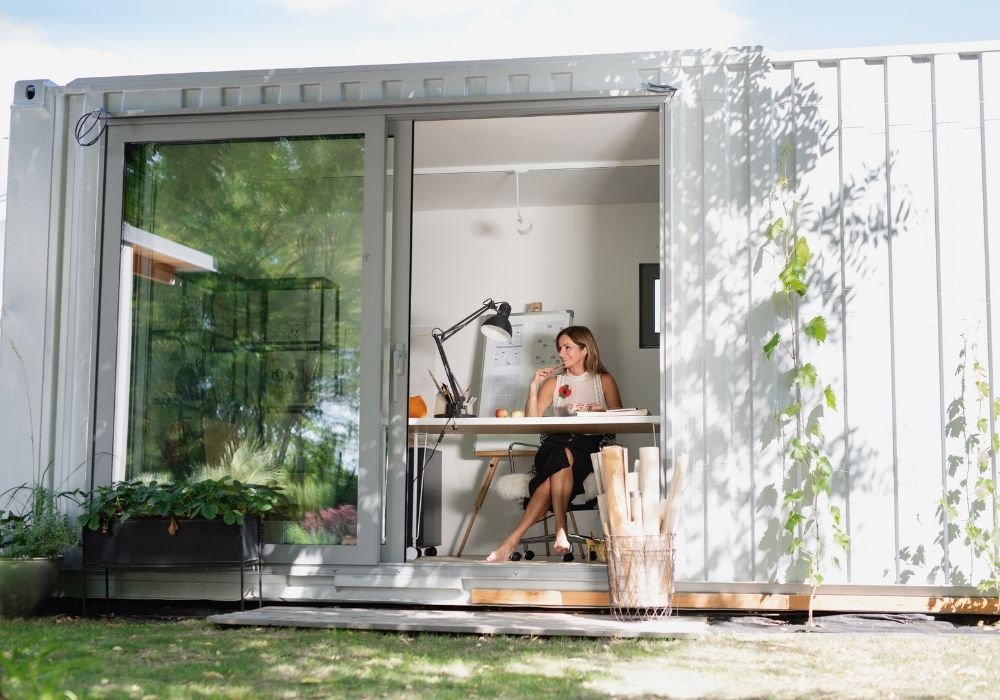 Another factor that will influence your garden design is whether customers visit you at home – perhaps they'll need to walk down a side path for a consultation.
Debs says: "For the journey from the back door to your garden office, you need to re-think the garden path that perhaps you wouldn't ordinarily be using early in the morning or day to day. You may need to lay non-slip tiles, a gravel path or composite decking."
Also check with your local planning officer whether there are any restrictions on customers visiting a garden office.
It's worth choosing a design and location that offer flexibility. You may want somewhere quiet now – to make Zoom calls, for instance – but will you always be working from home?
Consider incorporating clever cabinetry, where you can hide your work files and laptop away behind cupboard doors. Visualise your garden office as a summer room to use for arts and crafts or as a small movie theatre in the evening – will your planned location still work with a change of use?
Stick to Planning and Building Rules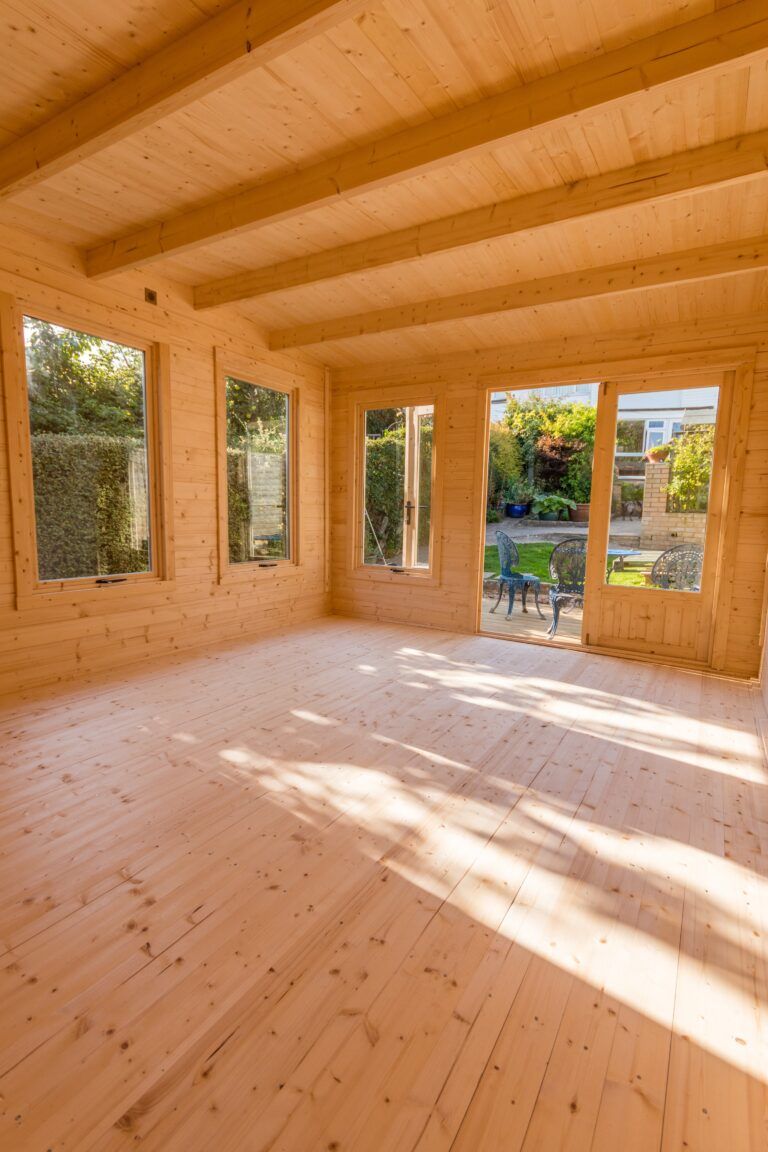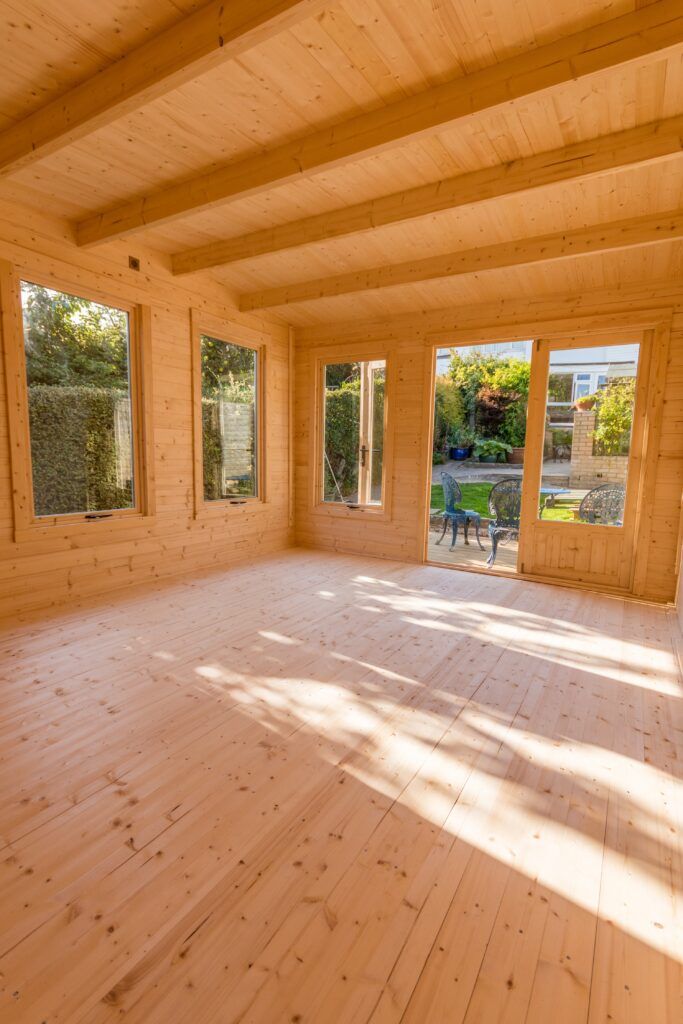 Garden office rooms fall under 'permitted development rights', which means you can generally add an outbuilding without applying for planning permission.
There are a few restrictions that will influence the size and location of your garden office room – for example, you can't build it at the front of the house.
Other rules relate to its height and how near it can be to boundaries. There are stricter rules for listed buildings or those on heritage sites – and permitted development rights relate to houses, not conversions, flats or maisonettes.
Building regulations don't usually apply, so long as your garden room is less than 15sq m and has no sleeping accommodation or is between 15sq m and 30sq m, has nowhere to sleep and is at least one metre from any boundary.
For the full rules on permitted development rights and building regulations, check on Planning Portal or contact your local planning authority. Failure to do so could result in the local council demolishing your beautiful new room.
Plan for your Electricity Supply and Wi-Fi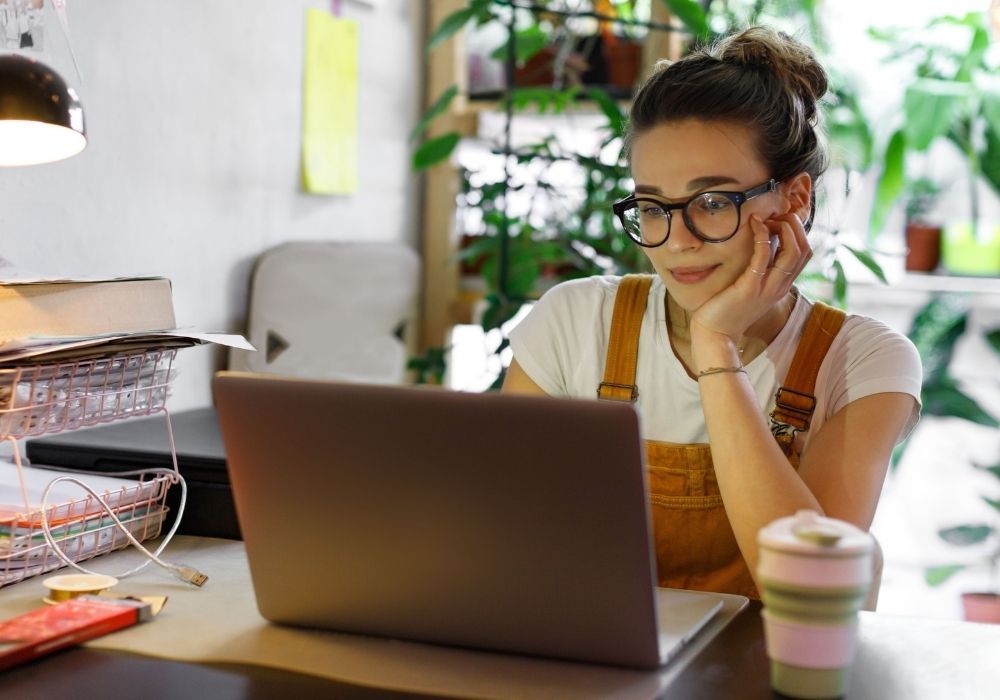 Many garden rooms are made of pre-built modular units that will arrive pre-wired for lighting and sockets, but armoured cables will need to be laid between your mains supply from your house and the new garden room.
It's important to plan where these cables will run at the start of the project. You'll need to dig trenches to bury them – which could mean disturbing your flowerbeds.
The wi-fi signal from your home's broadband router will not be strong enough to reach your garden office. While you can use plug-in wi-fi extenders to boost your signal, you won't know how well these work until your home office is up and running.
Running an ethernet cable alongside your mains cables will be more reliable. Don't skimp on this as you won't want to dig trenches twice.
Whether you're constructing a pre-fab building or starting from scratch, factor in the cost of hiring an electrician to lay the cables and connect the electricity, so you don't get stung by unexpected costs.
Decide How Much DIY you Want to Do
There are several ways you can achieve your dream office, depending on your DIY skills. You could buy a garden office, delivered flat-packed for self-assembly, or a garden room from a specialist company that will supply and install it for you. Spend more, and you can hire an architect to design a bespoke garden office and oversee the building and landscaping work.
Whichever route you take, get three quotes for the project. Ask for a detailed breakdown of costs, so you can compare like with like. Then decide whether there are any tasks you'd prefer to take on yourself – from digging trenches and laying foundations to designing and building the whole project.
So long as your garden office is well-built, using quality materials that blend sympathetically with the surrounding landscape, it can add value to your home – about 5%, according to Housebuilder and Developer magazine.
More importantly, it will help you to achieve a work-life balance – even if your daily commute is just a few steps down the garden path. It's something that being hunched over a bedroom desk or working on the kitchen table can't do.