Garden Room Ideas
1. Garden Room Extension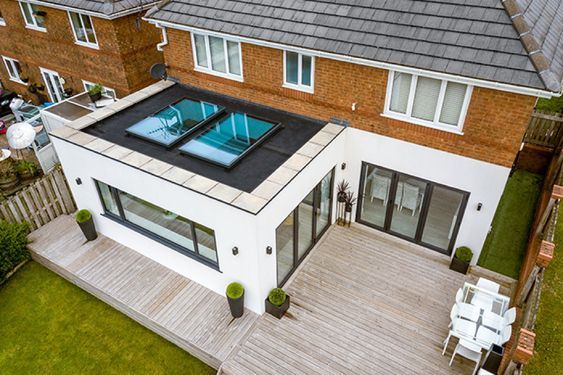 This garden room extension is a big undertaking but it'll create lots of extra room and increase the value of your home.
The skylights make it bright and the styling is ultra-modern. The contemporary decking creates even more room and on sunny days it's the perfect place to dine outside.
2. Garden Room Interior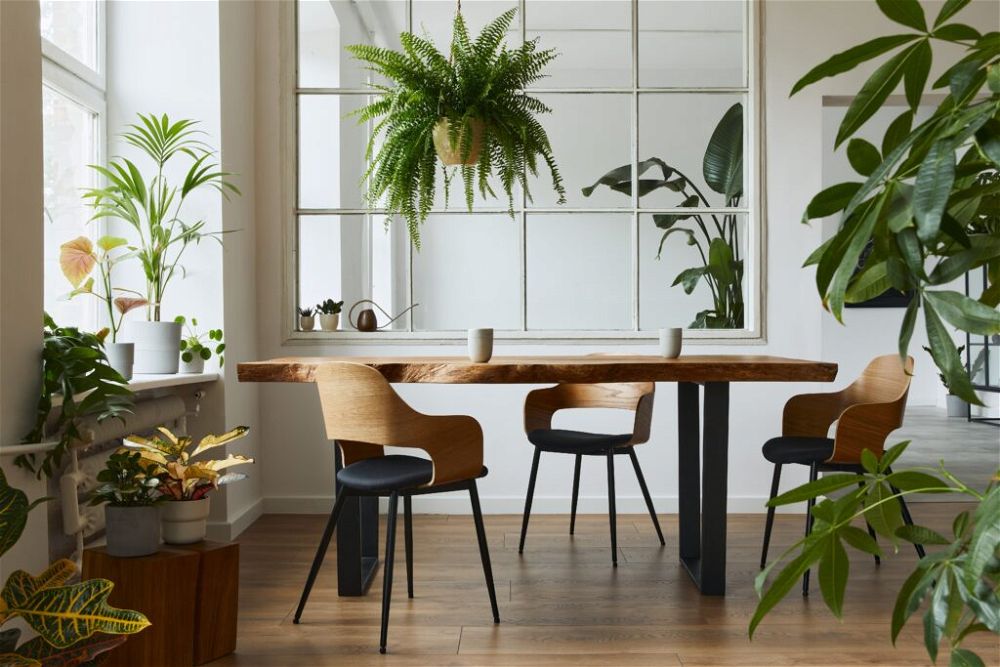 Garden rooms are a bridge from your home to the garden, so it's a great idea is to make the interior décor a mix of both.
Here modern seating sits well with houseplants that introduce you to the idea of going outside. Light and airy garden rooms are perfect for tropicals and the majority of indoor plants.
Imagine working from home in here…
3. Garden Room Furniture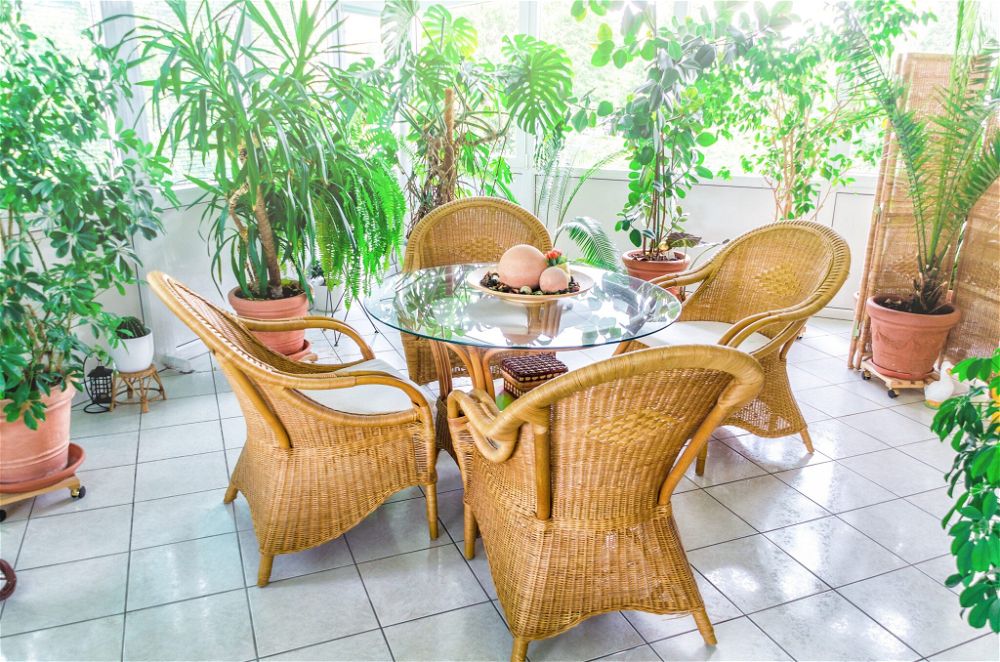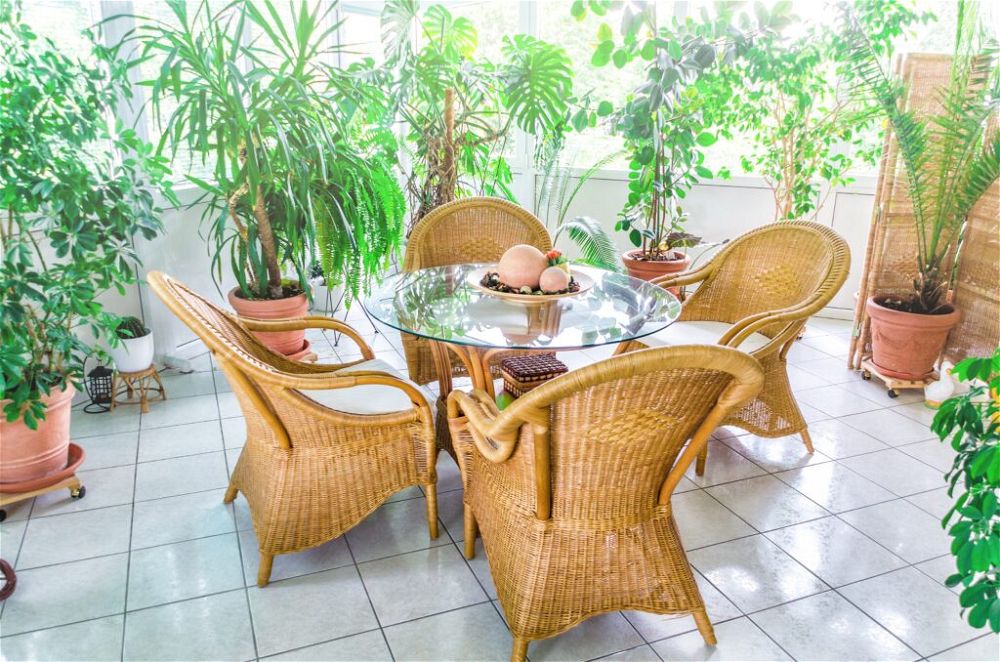 If your garden room is bright and gets a lot of light, then soft furnishings will fade fast.
It's a good choice to go for wicker or rattan. This type of garden room furniture has the bonus of turning into extra seating on the patio – plus you can wipe off BBQ sauce and tomato ketchup without a crisis.
4. Garden Room Decorating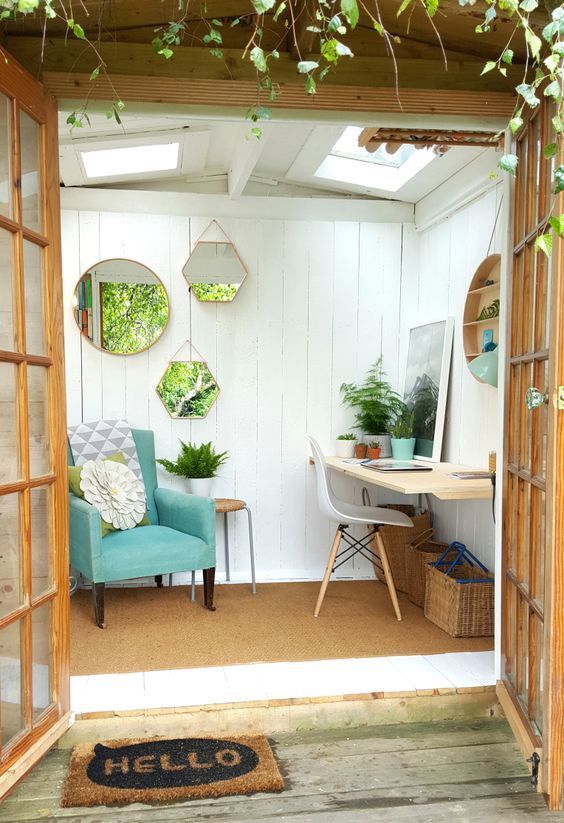 This small garden room is beautifully decorated in pale pastels with nautical style white panel walls.
The set of three mirrors creates a vertical feature in this small space and bounces back all that lovely light. As a home office, this is perfection. It would be nice with a glass of red on a summer evening too.
5. Outdoor Garden Room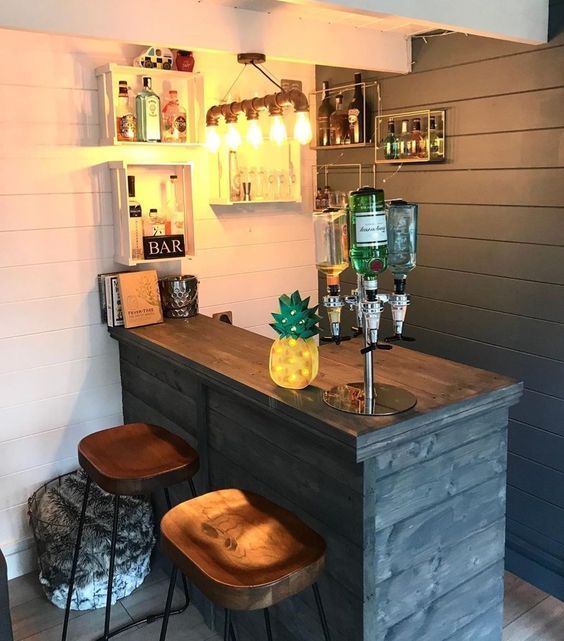 An outdoor garden room can be many things – it's called a 'flex room'.
This one has been decorated as a bar, but it's not over the top. It could easily be toned down for the day and made into a playroom or an office space.
If you want a flex room don't go too overboard with specific décor and look for multi-tasking furniture like storage cubes that double up as seats.
6. Garden Room For Conservatories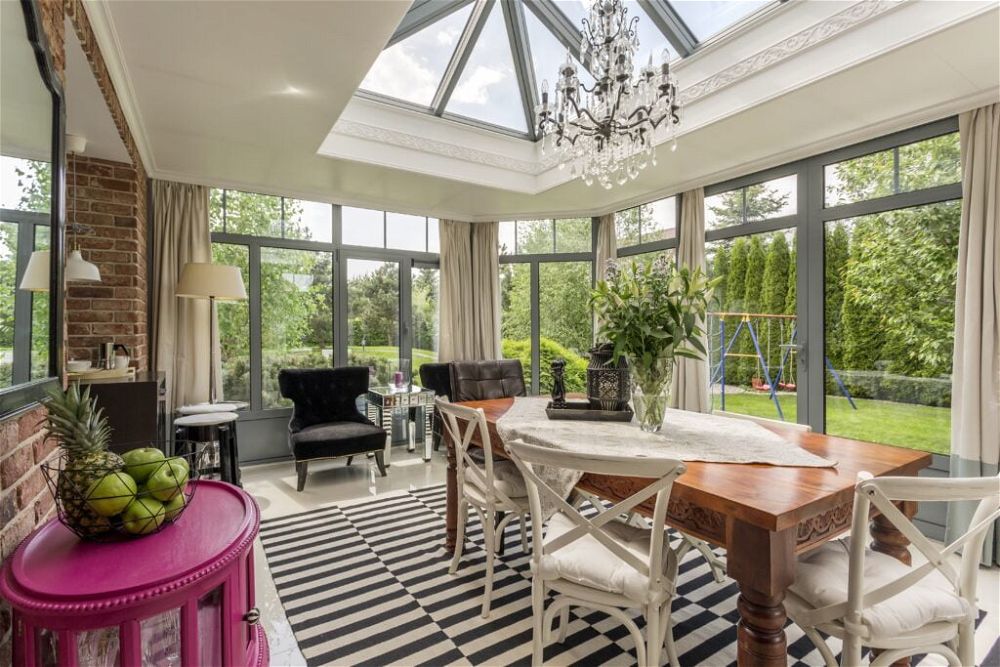 This conservatory has been transformed into a liveable space.
It has a big dining area complete with a chandelier no less, and a separate seating area – plus is that a cheeky bar in the corner? These practical areas have been made cosy with a modern rug and a pop of bright colour.
7. Garden Room Design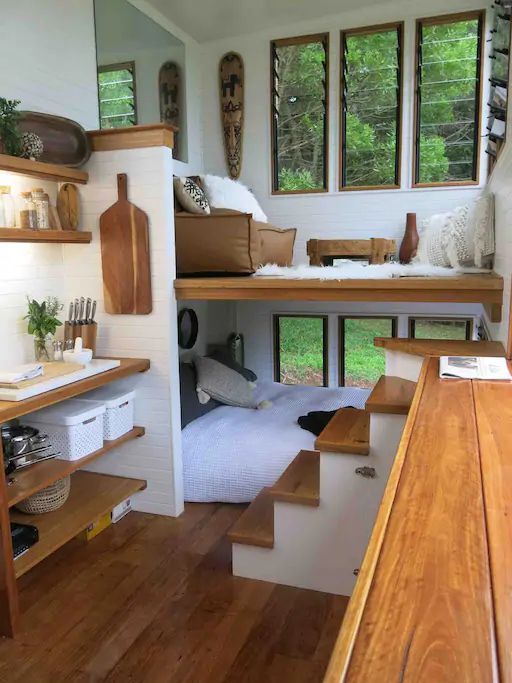 Why stick with one garden room design when you could have a whole house!
This garden room is a home in itself. A seating area on a mezzanine floor leaves room beneath for a snug double bed.
The design of this tiny home is important. It's only two colours which stop it from looking cluttered despite the huge amount they've packed in. Clever design.
8. Small Garden Room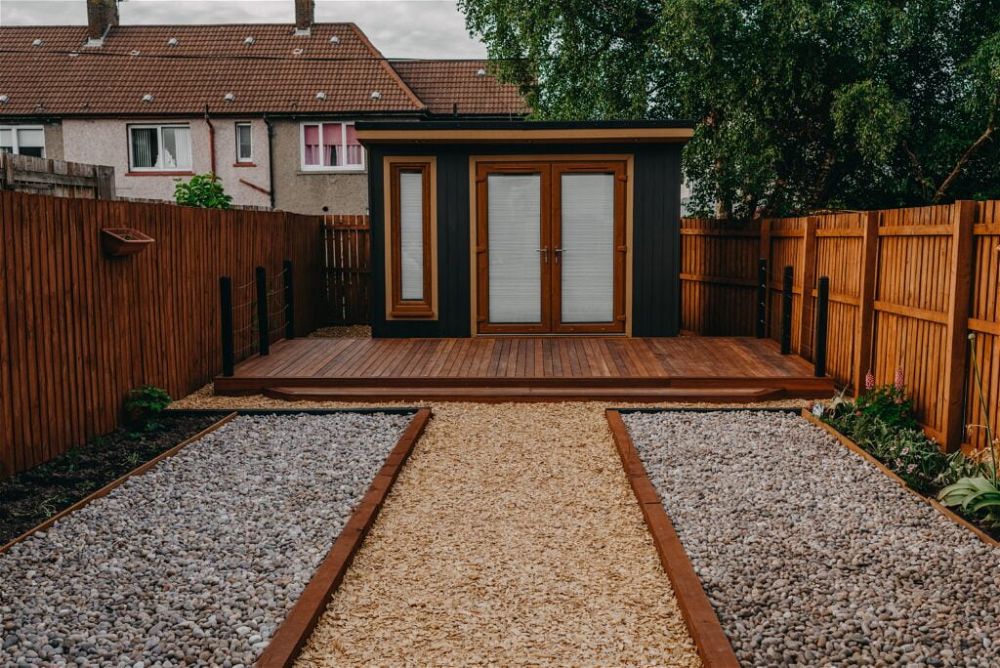 A small garden room is perfect for an office, especially these days where it's becoming the norm to work from home.
A small garden can incorporate a small garden room without difficulty. The trick is to make it a feature, so it becomes a part of the outdoor space. This modern design with decking, shingle, and formal flower beds is perfect in a small urban garden.
9. Garden Room Extension Design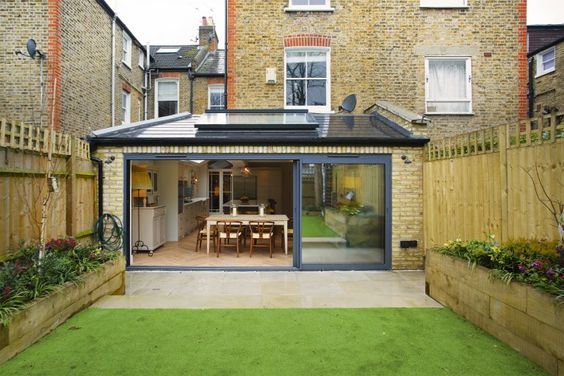 If you have a terraced home or a long garden, this is a great garden room extension design. It takes up the whole width of the space to maximise your garden room.
Coupled with a modern deck this extension is another room for your home – except it's outside in the garden.
10. Garden Room Flooring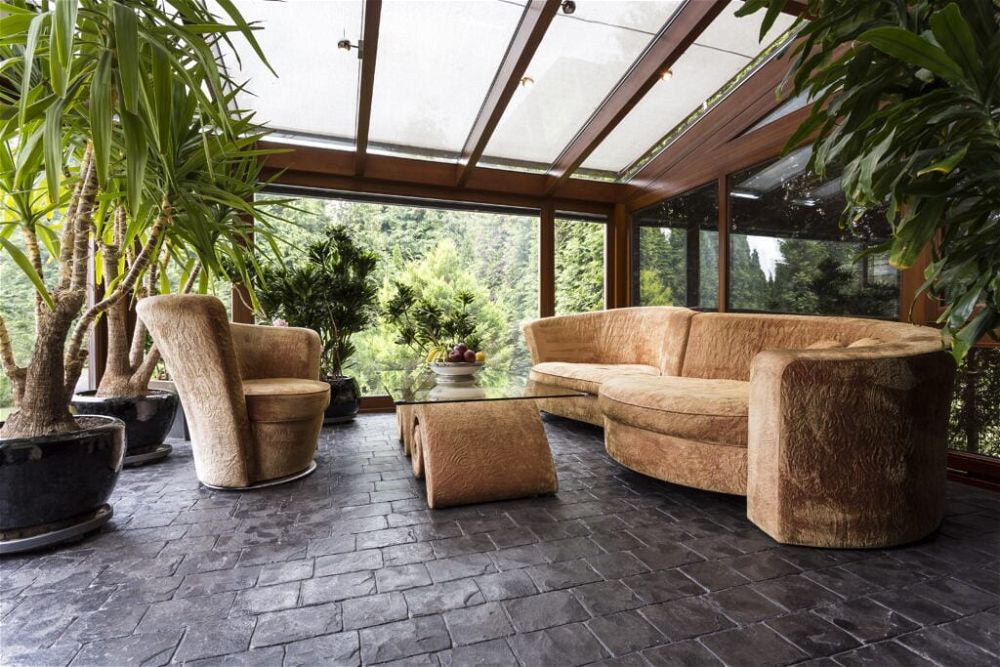 The problem with garden room flooring is that it gets pretty muddy pretty quickly!
This is especially true if your garden room isn't an extension, but a walk over the lawn. Unless you love carpet shampooing go for a washable floor. This grey slate room is modern and practical.
11. Garden Games Room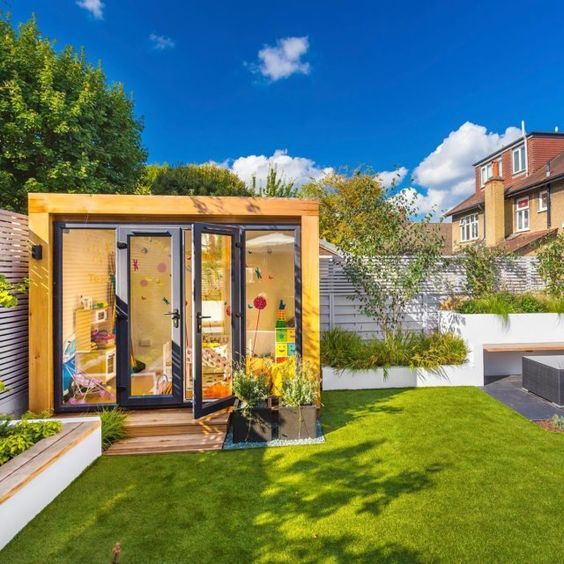 Garden rooms are perfect game areas, whether that's grown-up games (ahem!) or a place to stash all the kids' fluorescent plastic away from the living room.
This garden games room is designed for children. It's a snug nook where they can be as noisy as they like while you work from home at the kitchen table keeping an eye on things.
12. Garden Room Décor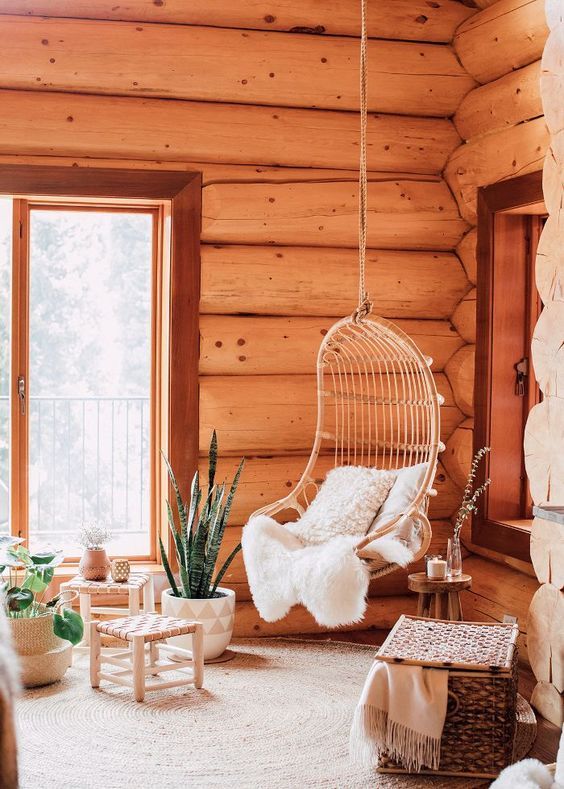 Why not pretend your garden room is a cosy log cabin in the woods?
This garden room décor is all wood, rattan, and hardy green plants plus that swinging chair! What a place to relax and pretend the world doesn't exist. Getting snowed in is no longer a problem.
13. Secret Garden Room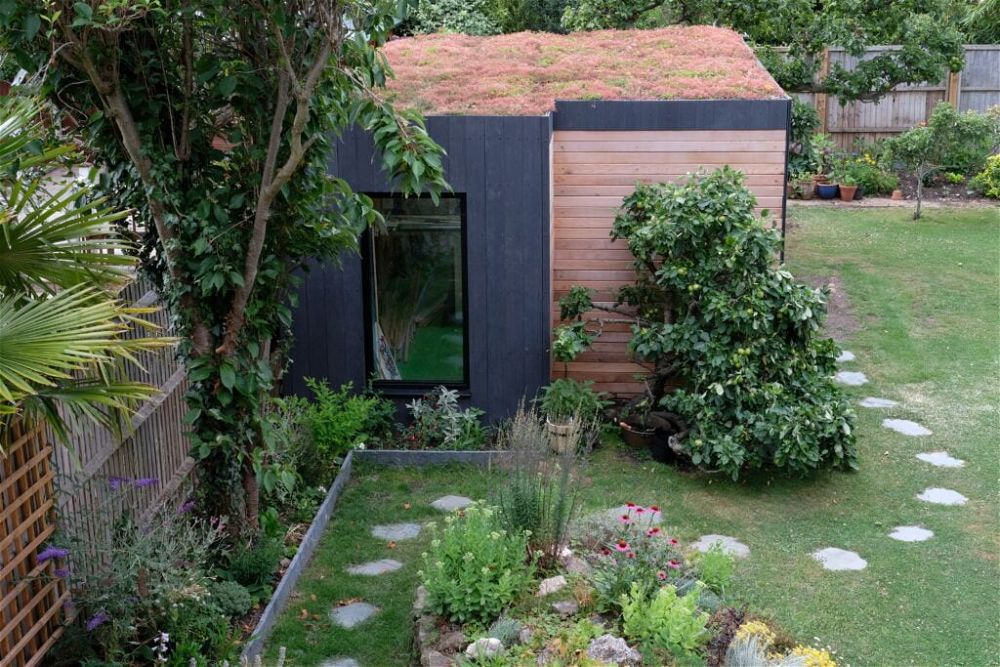 And speaking of pretending the world doesn't exist, channel your inner Frodo with this secret garden room.
The succulent green roof is amazing. It's wildlife-friendly and helps conceal the living space. Plenty of large shrubs and trees block the view too – only the small pathway gives the game away.
Go On – Create That Extra Living Space!
Garden rooms are a popular way to maximise your space without the hassle of moving home.
Whether you extend your current home the 'modern conservatory' way or create a brand-new building in the garden they both open up a new way of living.
From a work-at-home office to a kids' playroom, a quiet relaxation area, or a 'flex space', a garden room is worth considering before you call the estate agent.