13 Ways to Transform Your Garden in a Weekend
Buy our brand new eBook and turn your garden into your own mini paradise!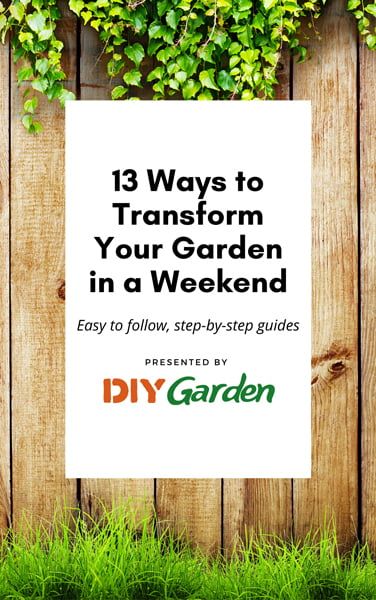 Was £8.99 Special Launch Price £4.99

eBook Description
As the weather improves it's time to spruce up your garden and start enjoying the warmth and fresh air.
Making your garden an attractive space is less work than you'd think and to help you, this eBook will take you through 13 projects that are doable in one weekend.
Work your way through them all or pick and choose which suits you best. A beautiful and practical garden is only one weekend away.
Weekend 1: The Big Clean Up
Weekend 2: How to Get The Perfect Lawn
Weekend 3: Solving Fence Troubles
Weekend 4: Making a Raised Bed
Weekend 5: Creating a Flower Border
Weekend 6: Plant Potting
Weekend 7: Introducing Wildlife to Your Garden
Weekend 8: Making Your Garden More Kid Friendly
Weekend 9: How to Refresh Your Decking
Weekend 10: How to Add Privacy to Your Garden
Weekend 11: Building a Rockery
Weekend 12: Spruce Up Your Dining Area
Weekend 13: How to Level an Uneven Garden