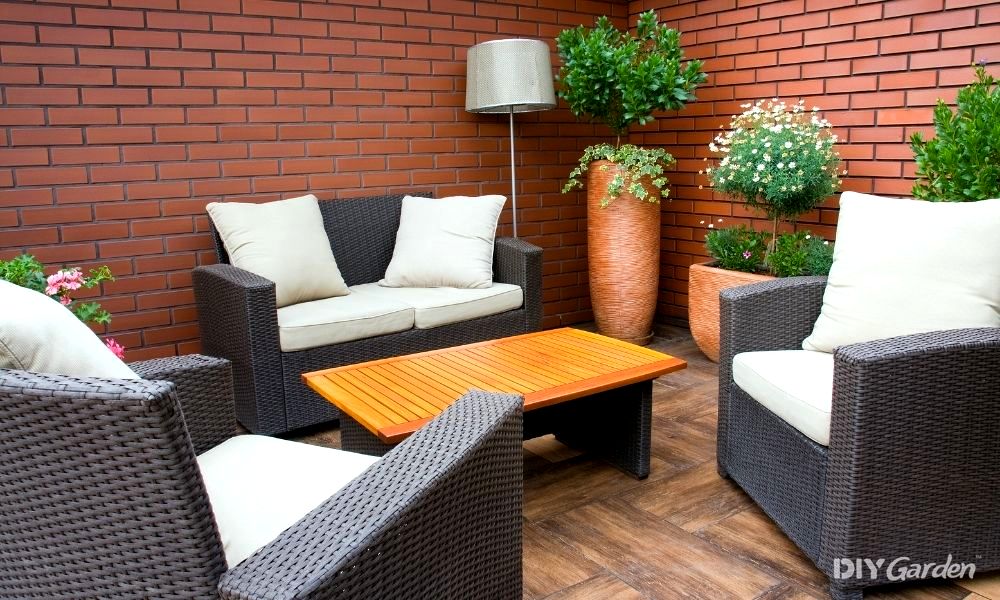 Now that it's gloomy and drizzly, there's less to do out in the garden. But thinking about rattan furniture is one thing you can do. Luckily for you, it doesn't take a whole load of work to keep rattan furniture looking its best.
Below, we explore some of the most-asked questions about how to protect rattan furniture. Discover how to care for, move and clean your furniture. If your rattan has seen better days, we take a look at how to restore it, too.
Rattan Furniture Care
There's no point in purchasing rattan furniture if you're not going to look after it. It's a two-way street – be good to your rattan, and it'll be good to you in return. But what can you do to ensure its longevity?
Here are some tips and tricks on how to care for your rattan.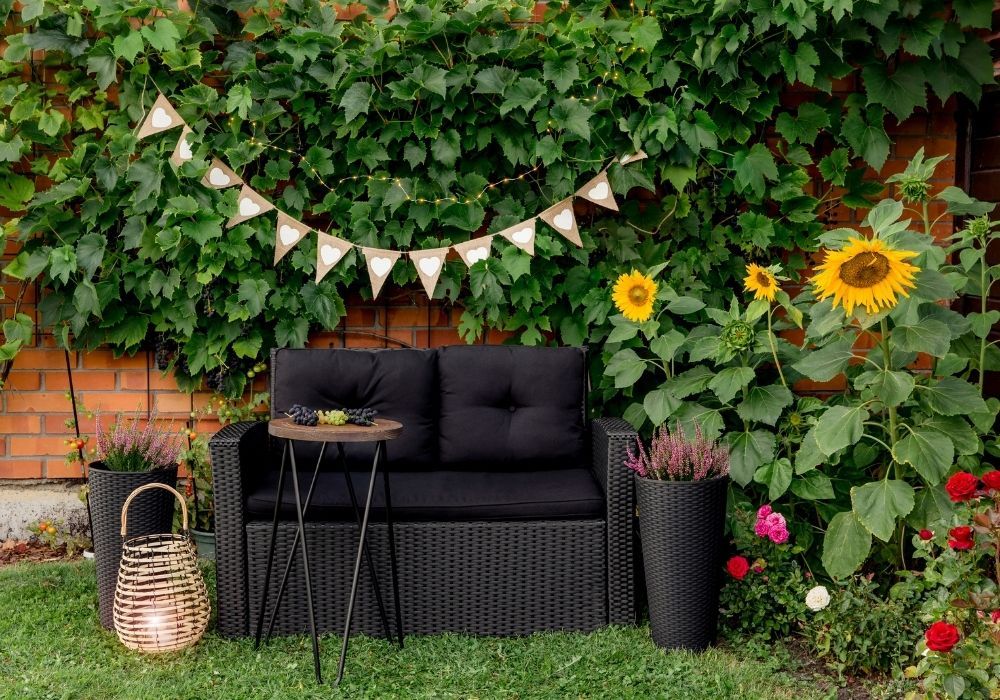 Can You Leave Rattan Furniture Outside?
In short, yes. Rattan furniture can be left outside. But don't just leave it there exposed to the elements. Even rattan doesn't stand a chance against the never-ending UK rain!
Consider purchasing a rain cover for your rattan during the cold, wintry months. My bet is you won't be sitting on it when it's freezing outside, anyway! A rain cover will keep your rattan furniture dry, protecting it from any damage caused by a heavy downpour.
Is Rattan Furniture Weatherproof?
Rain
Can rattan get wet? Yes, it can. So don't worry too much if there's an unexpected storm. But try to cover it when you can! One short spell won't harm it beyond repair, but leaving it out during the colder months is a recipe for disaster.
And when I say that rattan furniture is waterproof, I don't mean the cushions! They can handle a little shower, but anything beyond that can cause mould and discolouration.
Sun
When purchasing your rattan furniture, do you instantly imagine yourself lounging on it, bathing yourself in the sun with an ice-cold drink in hand? Maybe that's just me.
Unfortunately, rattan furniture can become damaged from harmful UV rays, just like we can. Over-exposure leads to bleaching and weakening of the material, especially synthetic rattan.
Consider the placement of your rattan furniture carefully. Keep it in a shady spot, then move it to the sun when you want to use it! Or, if that sounds like way too much work, just cover it instead!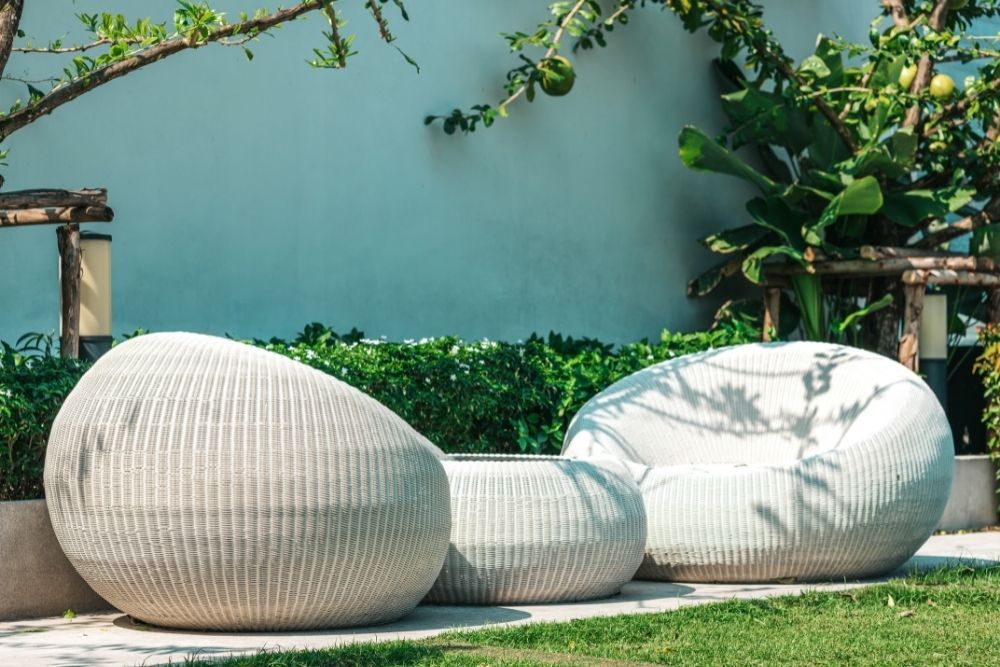 Is There a "Right Way" to Move Rattan Furniture?
All this talk of moving rattan brings us nicely onto the question of the "right way" to move it. Part and parcel of protecting rattan furniture is transporting it correctly.
Because rattan is so sturdy and robust, most people pick it up and almost fling it into its new spot without a second thought. But remember, rattan is a woven material. If you're not careful with it, you can damage the weave, which then significantly reduces its longevity.
When picking it up, make sure you're clutching the frame rather than the woven panels. The frame can take the hit, but the panels sure can't!
How Do I Care For the Cushions?
Cushions are essential because they protect your rattan furniture when you sit on it. We have loads of objects in our pockets that can damage our rattan, like keys, wallets and coins. With their sharp edges, they can scratch and break the rattan in no time!
But it's not just the furniture that needs some TLC. The cushions need caring for, too. Ensure you're keeping the cushions out of the rain, bringing them indoors at the first sign of a shower.
Also, remember to move your cushions around. Some seats will get more use than others. If you keep the cushions in the same place, you'll end up with some super puffy ones and others that are looking a bit sorry for themselves.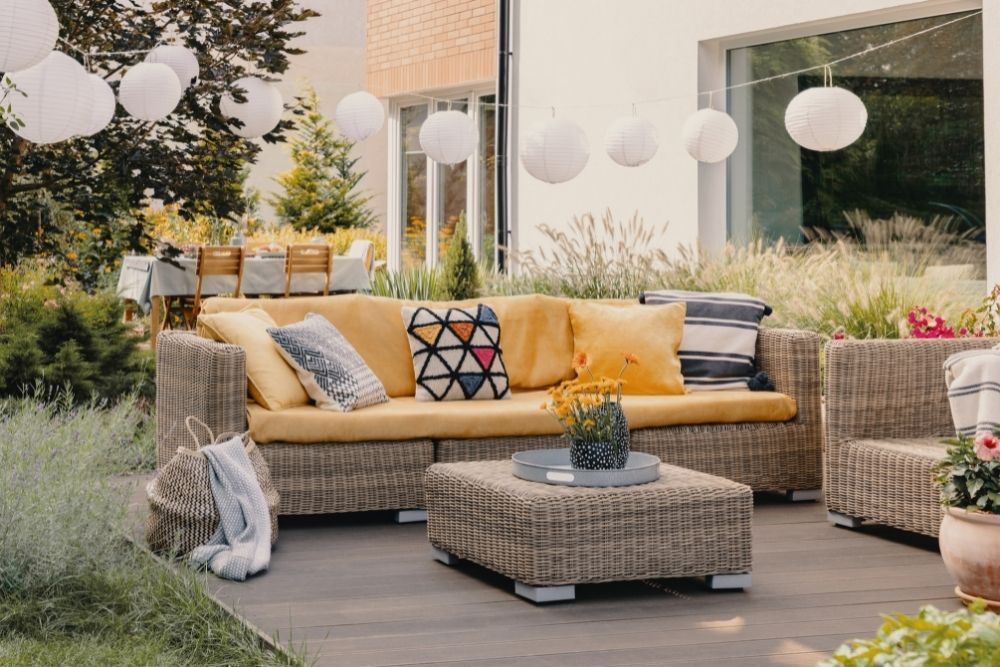 What Should I Do About Spills and Stains?
If it's just a spill, clean it with a damp cloth straight after it happens. Don't just leave it sitting there, waiting for it to become a stain! You wouldn't do that with your indoor sofa, would you?
When it comes to stains, don't dilly-dally. Clean your rattan with some warm, soapy water the instant you become aware of a stain. This may well stop it from causing long-lasting damage.
Cleaning your rattan furniture regularly, even when there haven't been accidents, will help it stay strong and look great. But how do you clean your rattan furniture correctly?
How to Clean Rattan Furniture
Knowing how to clean rattan furniture is vital when making it an addition to your garden. There are 6 simple steps you can follow to ensure your rattan stays sparkly clean.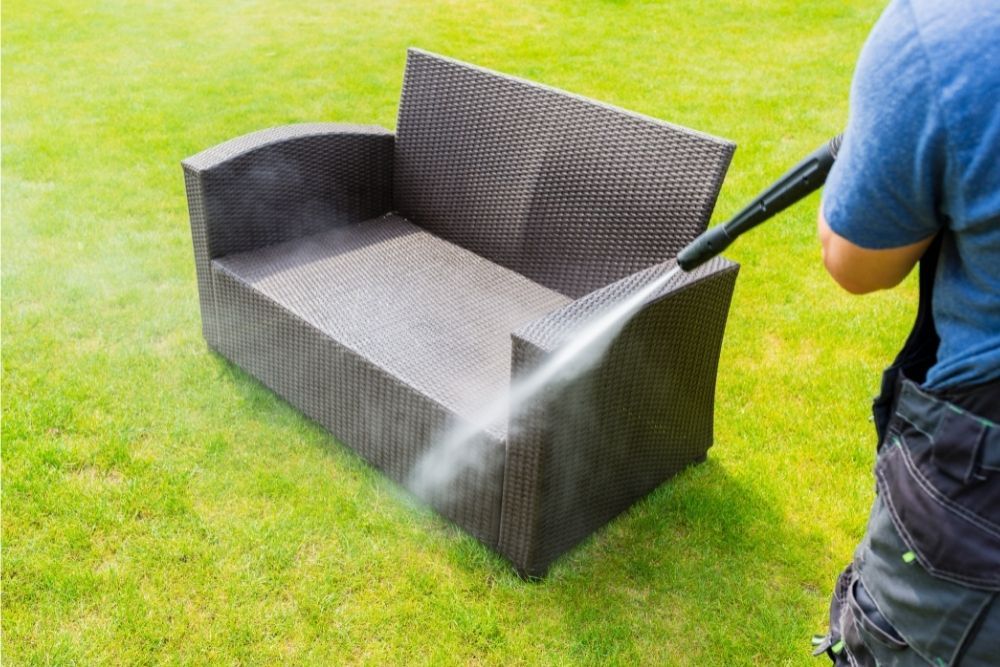 Step 1: Remove Loose Debris
Use a hoover or a hand brush to remove any dirt and dust from the surface of your rattan furniture. This will make the next step easier – removing stubborn dirt!
Step 2: Get Rid of Stubborn Dirt
Because of the weave of rattan furniture, dirt and debris frequently gets stuck in the gaps between the rattan. Using a fine brush or toothbrush, gently remove any detritus that is stuck in the woven material.
Be careful here, and don't use a wire brush. Excessive brushing can cause damage to the rattan, resulting in scratches. So, be gentle!
Step 3: Wash With Soapy Water
Prepare a bowl of warm, soapy water. Washing up liquid is the best stuff for the job, as it breaks down the dirt and does not damage the material. Using high concentration chemicals can cause the rattan to fade or the fibres to degrade.
Alternatively, you could use a garden hose but stick to low pressure. Water battering the rattan at high pressures can weaken the weave and reduce the rattan's structural integrity.
Step 4: Soak Up Leftover Bubbles
With a cloth, remove any remaining bubbles. You don't want these sitting on your rattan and drying because this, too, can damage your furniture.
Step 5: Deal with the Nooks and Crannies
With your fine brush or toothbrush at the ready, get right into the difficult-to-reach bits. Focus on the nooks and crannies in between the weave. Dirt can build up in these areas and often goes unnoticed.
It does seem like a lot of work, but caring for your rattan correctly will save you money in the long run.
Step 6: Let it Dry
The last step is letting your furniture dry. Position your rattan garden furniture in a sunny spot, ideally outside. Giving it lots of heat and air allows it to dry completely.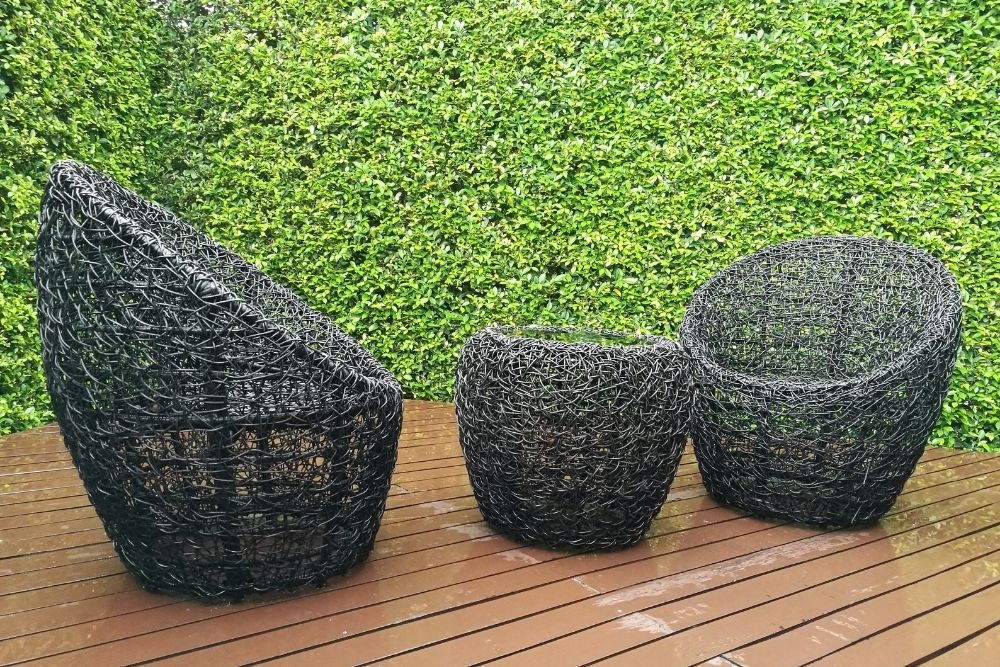 How do I Restore Rattan Furniture?
We all make mistakes. Sometimes, those mistakes look like stains, splits, and excessive wear in our rattan furniture. But have no fear; you don't have to be ashamed of your rattan forever – you can make amends.
For rattan that has started to crack or split, try treating it with boiled linseed oil. Apply the oil using a broad brush (such as a paintbrush), giving the rattan a generous coating so that it can absorb the oil. Once you've covered your furniture, just wipe the excess away with a cloth.
If your rattan furniture has undergone excessive wear and is beginning to look a little faded, staining may bring it back to its former glory. Choose a stain specifically made for rattan furniture, and follow the guidance on the packaging. For extra shine, apply a layer of liquid wax after the stain has done its job.
Or, if staining isn't your thing, try painting it! Whether you decide to paint with a brush or spray painter, painting your rattan will provide a protective coat, which will reduce the likelihood of damage and will hide any unsightly fading.
Conclusion
It's true, rattan furniture is an excellent addition to any garden. But without proper care and attention, it'll end up looking forlorn. Remember to protect it all year round, especially in excessive rain and sun. Move your furniture gently, picking it up by the frame, not the panels. Keep your cushions dry and clean up immediately after spills.
For general cleaning, you'll need a hoover, bucket of soapy water, cloth and a toothbrush. And to deal with more severe cases of neglect, boiled linseed oil, a good furniture stain combined with liquid wax, and paint are all viable options.