DIY Garden started as a simple gardening blog in 2016. However, over years of serving the gardening community with unique ideas, handy 'how-to' guides, and in-depth product reviews, it has become one of the UK's most popular online gardening and DIY publications, serving millions of visitors each year.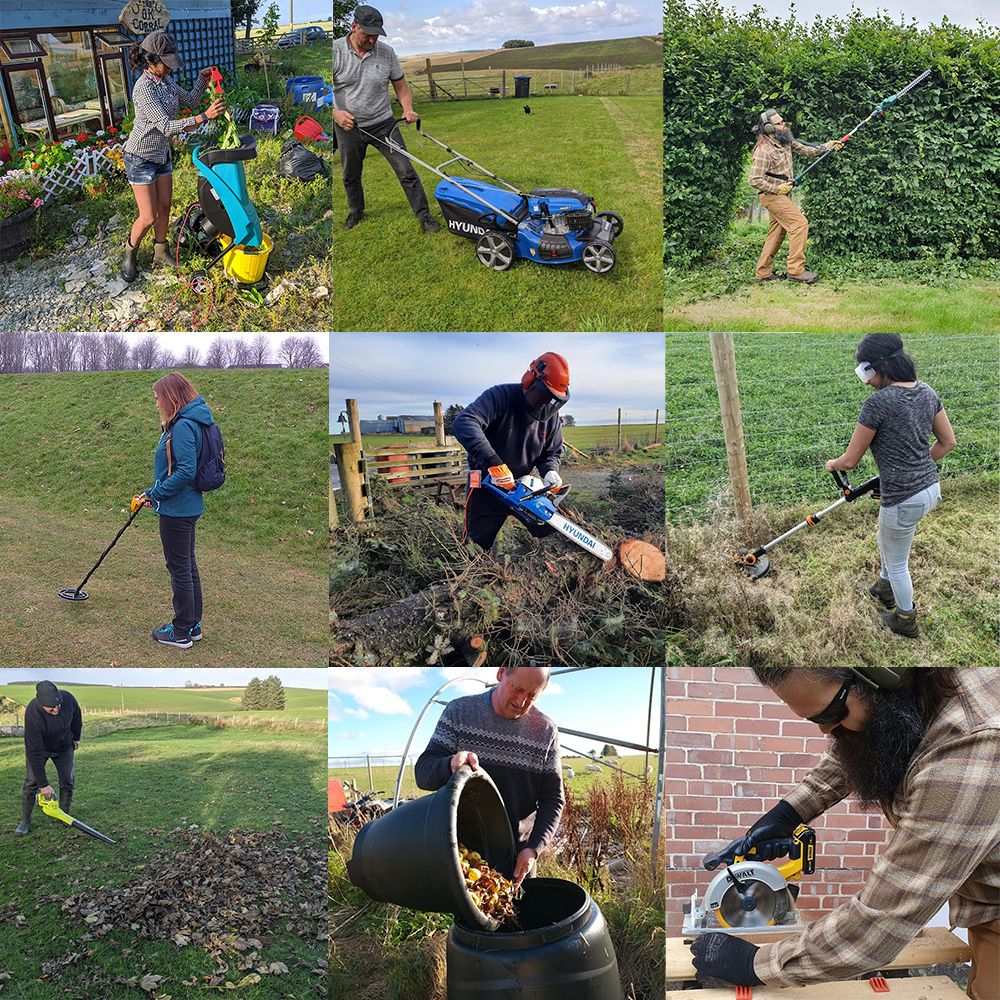 Our mission is to become the number one resource for people in the UK who aren't gardening experts, but want to learn how to grow more food and plants, and tend to their gardens more effectively. Our aim is to present the best advice, ideas and inspiration as we possibly can.
We are regularly mentioned and featured on top publications across the web, helping to spread our information on gardening, DIY, wildlife, conservation and education. Below are a few examples of this.
DIY Garden is proud to partner with some of the UK's leading charities, supporting important work across the horticultural industry and protecting the environment.
DIY Garden has been serving the UK gardening and home improvement sector for over 6 years, building a small team of highly qualified experts along the way. The most important thing to us is editorial integrity and your trust as a reader. Hundreds of hours goes in to researching, fact-checking, writing and editing our content to ensure it's easy to read and we're providing you with the correct information.
DIY Garden showcases honest and unbiased product reviews across many garden and DIY categories. We never recommend or position products based on financial incentive, or pressure from retailers or manufacturers. Instead, we significantly research and spend countless hours testing products, and only recommend them if we believe they will benefit our readers. We're also transparent about their benefits and short-comings, to help our audience make informed buying decisions. Ultimately, we would never recommend products that we wouldn't use ourselves.
We're also totally upfront, by providing a clear disclaimer at the top of our product reviews, so our readers know if it contains affiliate links. This means we might earn a small commission, should a purchase be made through clicking one of our links. DIY Garden is reader-supported, so these small commissions help us to continue investing in real world product testing, and improving the quality and depth of our information. Lastly, we strive to maintain stringent editorial standards, which you can read more about by following the links.
Thank you for taking the time to learn a little more about how we work, and why our content should be trusted. For some great examples of our team in action, testing products and meticulously reviewing them, see this page here on the best garden shredders, or this page on the best petrol lawn mowers. This should give you a good flavour of the level of detail that goes into our work!
Founder
Clive Harris started DIY Garden to share his passion for gardening, wildlife, and creative outdoor spaces. Taught by his mother from a young age, he has been growing plants, fruit and vegetables his whole life. Happiest with his hands in the dirt, most of his days are spent either out in the garden or writing about it.
Read more about Clive Harris here
Chief Editor
Emma Loker is an avid gardener who loves all things nature-related. She believes in the therapeutic power of nature and the positive impact of gardening on mental health. She writes to encourage others to get outside and immerse themselves in their natural surroundings.
Read more about Emma Loker here
Expert Horticulturalist & Farm Owner
Alina Jumabhoy has spent several years learning about, and experimenting with, different organic growing techniques at various gardens and farms around the country. Fuelled by her quest for self-sufficiency, she's now putting that information to good use on her own rural farm.
Read more about Alina Jumabhoy here
Environmental & Wildlife Specialist
Becky Mathews is an enthusiastic gardener that shares her outdoor spaces with nature. Always happy with her hands in the soil, or rescuing wildlife in trouble, she enjoys writing about her environmental successes and failures
Read more about Becky Matthews here
Arborist, Carpenter, DIY Expert
Harry Duncton is a jack of all trades with experience ranging from carpentry and furniture restoration to tree surgery and gardening. Happiest when found in his shed, he hopes his daughter will find a passion for making things as well.
Read more about Harry Duncton here
Experienced Horticulturalist
Alex is an experienced writer, digital marketer and lover of the great outdoors. After spending over a year living out of a backpack, she decided that a life spent behind a desk was not for her. She now spends as much time as she can in the countryside, with any time inside spent writing blogs and buyer's guides for one of her favourite websites, DIY Garden!
Read more about Alexandra Uren here
Experienced Home Improvement Journalist
Hannah Nemeth has written about home improvements, property and personal finance for a wide range of newspapers and magazines. In her spare time, she loves decluttering, having got the bug after watching Netflix's Tidying Up with Marie Kondo. She collects cactuses and grows her own vegetables.
Read more about Hannah Nemeth here
Professional Landscape Gardener
Derek Smith has been farming all of his life, and is an professional landscape gardener with over 22 years experience. He owns a 25-acre farm in Aberdeenshire with a focus on self-sufficiency, living off the land, and working with nature.
Read more about Derek Smith here
Horticulturalist & Lawn Care Expert
Amy is a gardening enthusiast whose shared a love for horticulture ever since she grew her first potato (from a potato). When she's not writing, she's growing veggies from kitchen scraps, propagating plants and looking after her lawn like it's part of the family.
Read more about Amy Reed here
Chelsea Gold Medal Garden Designer
Lucy Summers is an award-winning British garden and lifestyle journalist. As well as being a Chelsea Gold Medal garden designer, she's a practical hands-on gardener with an enduring enthusiasm for plants, gardens and outdoor living.
Read more about Lucy Summers here
Chief Editor
Sarah's role as chief editor at DIY Garden is about more than just making sure we're literally dotting the i's and crossing the t's (although she's a stickler for detail, so it's certainly about that too!). It's about proof-reading, fact-checking and continuously researching everything we publish, ensuring that it adheres to our editorial standards, so that everyone can really get the most out of their green space.
Read more about Sarah Franks here
Please visit our contact page for full details on how to get in touch with us!