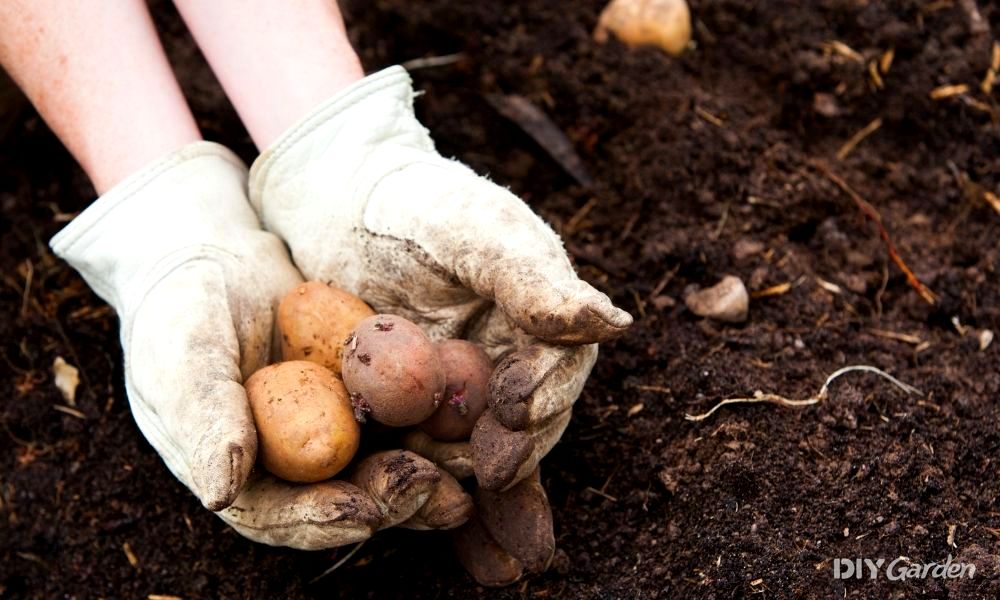 There's nothing quite like a pair of leather gardening gloves. They're durable and the ideal choice when up against rocks and roses. But how do you clean them?
This article gives you step-by-step instructions on the best way to clean your gloves. It also provides some helpful tips on protecting them, so they can continue to protect your hands!
1) Remove loose dirt
You see all that loose dirt caked on your gloves? That needs to go! Leather gloves become stiff and difficult to clean when covered in excess dirt.
Use your hands rather than a bristle brush to get this off. Hard bristles damage the leather after repeated cleaning, which reduces the effectiveness of your gloves. We don't want that!
If the dirt is temperamental and won't come off with your hands, try applying light strokes with a soft brush. But be gentle!
2) Time for soap
In this stage, saddle soap is your best friend. Place a light blob onto a damp kitchen towel or soft piece of old fabric. Rub the material backwards and forwards until you get a good, soapy lather.
Apply to the gloves, one at a time, using the kitchen towel or fabric. Take specific care of the areas with the most dirt.
You want the saddle soap to get right into the leather and get rid of all that dirt, so continue to work it in for a good few minutes.
3) Rinse
Wet a fresh piece of kitchen towel or fabric and rinse the gloves. You want it to be wet enough to remove the soap but not so wet that it completely soaks the gloves.
Finding the sweet spot will prevent the gloves from getting water-damaged or staying soapy.
If you spot some dirt still lingering after you've rinsed, repeat the process until you're happy they're clean.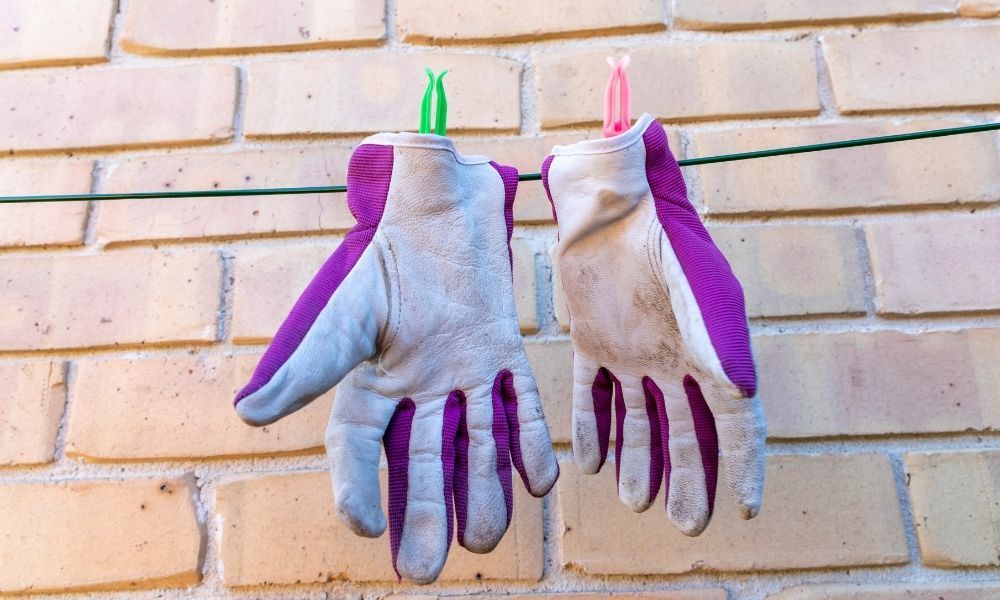 4) Air dry
To dry your gloves, place them on a towel atop a flat surface.
They need to air dry in normal room-temperature conditions, so avoid placing them near a heat source. This prevents the gloves from shrinking or cracking.
Put the gloves on once or twice while they're drying. Leather gloves naturally mould to your hands, so this process is crucial if you want them to fit again once dry!
5) Apply treatment
Although necessary, the process of cleaning leather gloves does increase their stiffness.
To counteract this: condition the gloves with oil.
Apply linseed oil to completely dry gloves using a clean cloth. Just leave it on the gloves' surface for a few minutes, and then rub it in with a different part of the cloth.
It doesn't have to be linseed oil – leather treatment oils or mink oil also work wonders.
Conclusion
Successfully looking after your leather gardening gloves requires care and attention. Following these simple steps will ensure your best gardening gloves last a long time, maybe even a lifetime! Just remember, steer clear of hard bristle brushes and avoid heat at all cost.