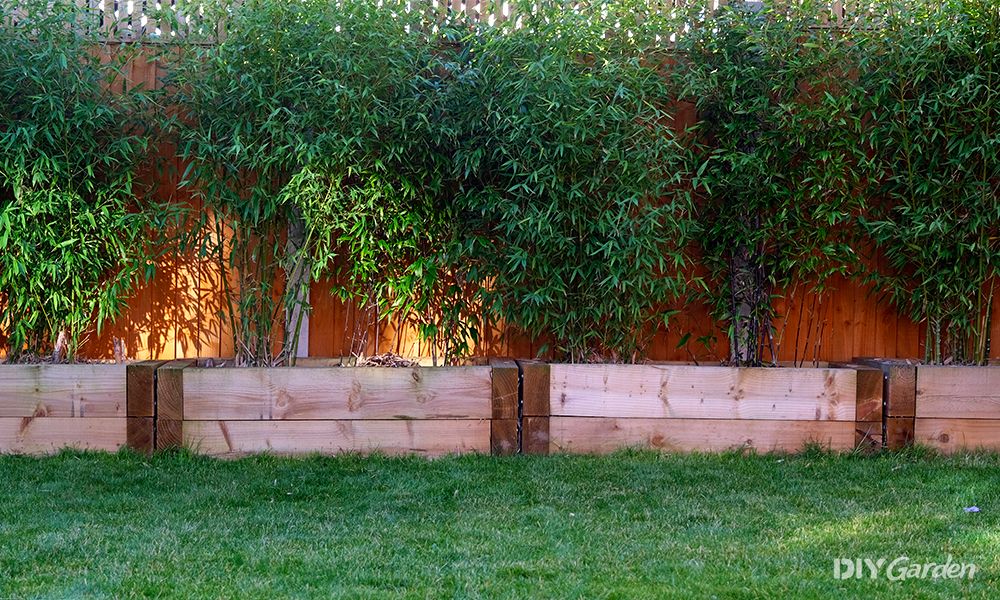 Sick and tired of onlookers? Will your neighbours not stop peering into your garden? We could all benefit from a bit of privacy from time to time. Tall plants make the perfect privacy screen; they say "go away" without actually having to say it.
Below, we take a look at the best screening plants to grow in your garden and tall plants that are ideally suited to pots!
What Are The Best Screening Plants?
1. Umbrella Bamboo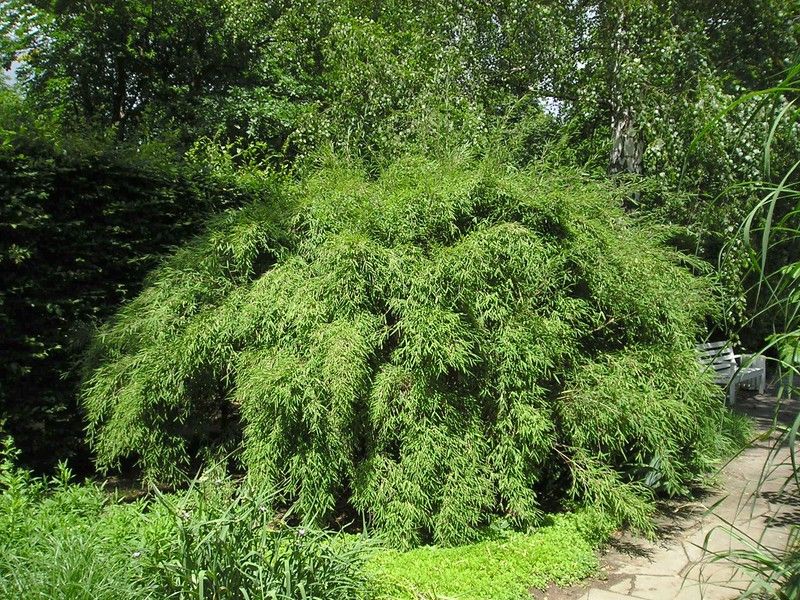 Scientific name: Fargesia Murielae
Umbrella Bamboo is here to kick this off. Its weeping growth habit secured its common name, as it gives the plant its umbrella-like appearance. This is an ideal choice for hedging as it rapidly grows, increasing by 60cm+ per annum.
It thrives in partial shade and will give you that dense screen of foliage you desire.
2. Cherry Laurel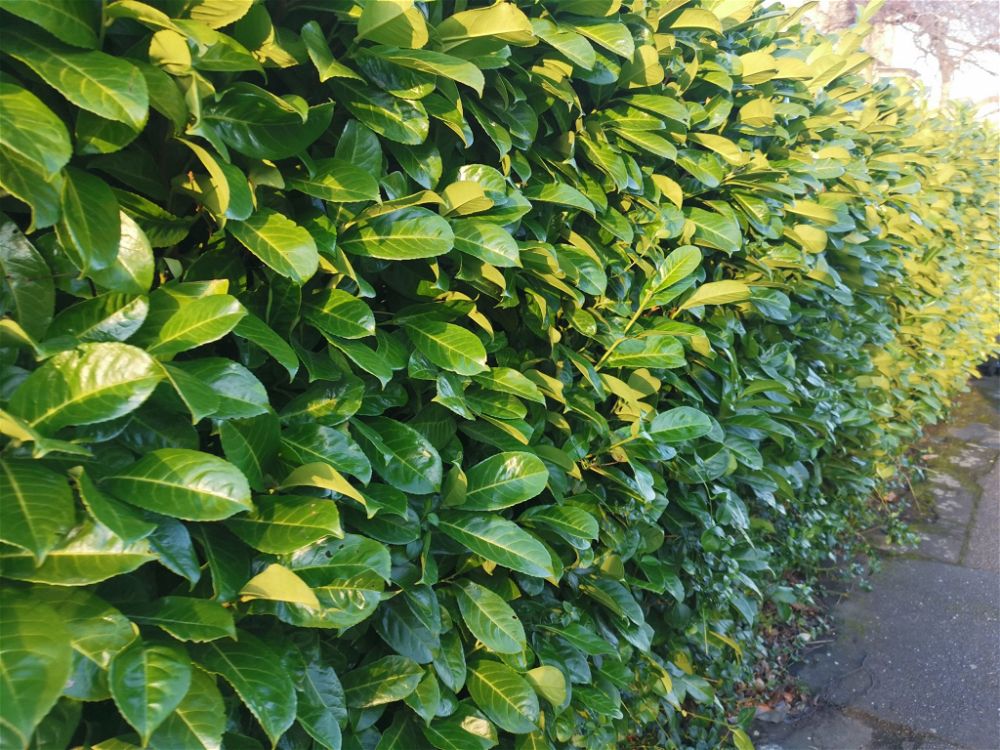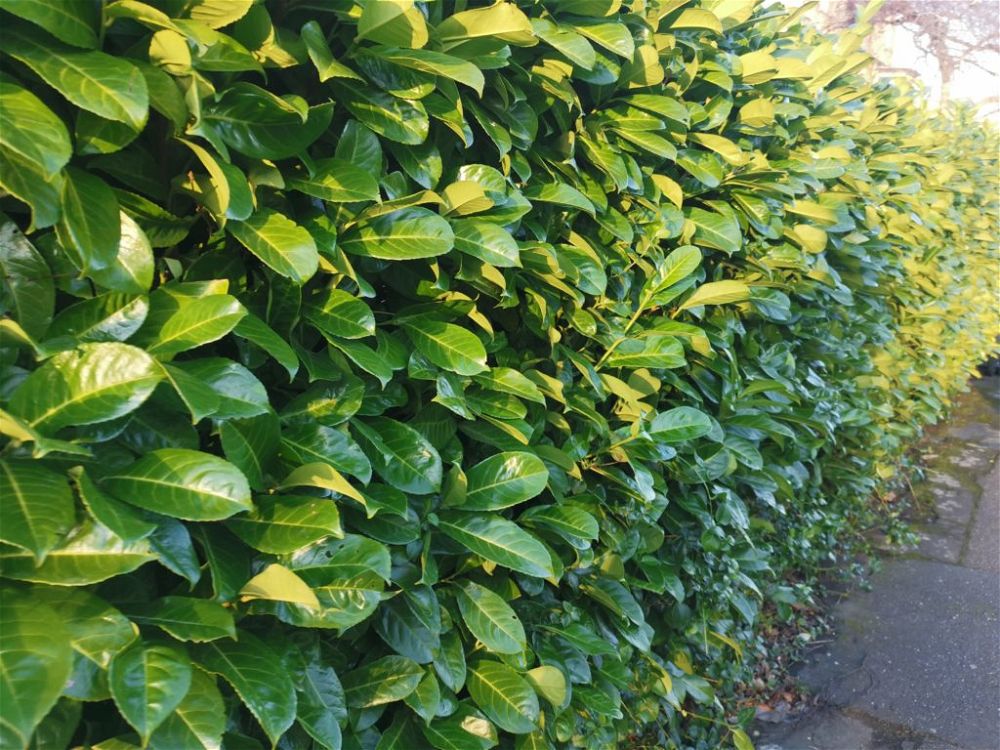 Scientific name: Prunus Laurocerasus
Cherry Laurel is one of the most popular hedge choices in the UK. It's known and loved for its shiny green leaves, accompanied by Christmassy red berries and dainty white blooms throughout the seasons.
Expect your Cherry Laurel to grow between 1-2ft every year, reaching its maximum at 30ft. Many people choose to keep it 5ft tops, though.
3. Lavender
Scientific name: Lavandula
What Brit doesn't love Lavender? It's a plant I'm sure we're all familiar with. Lavender is a popular ornamental plant for its heady fragrance and beautiful purple blooms.
This plant's quick growth rate, up to 1.5ft per year, is utilised to form dense hedges. What better floral, aromatic screen than Lavender?
4. Calamagrostis 'Karl Foerster'
Scientific name: Calamagrostis x acutiflora 'Karl Foerster'
Karl Foerster is a tall, upright feather reed grass. It puts on a year-long display with feather-like plumes and faded stems that are particularly eye-catching on frosty days.
Plant Karl Foerster behind a border for added height or combine many to form an instantaneous privacy screen.
5. Chinese Fountain Grass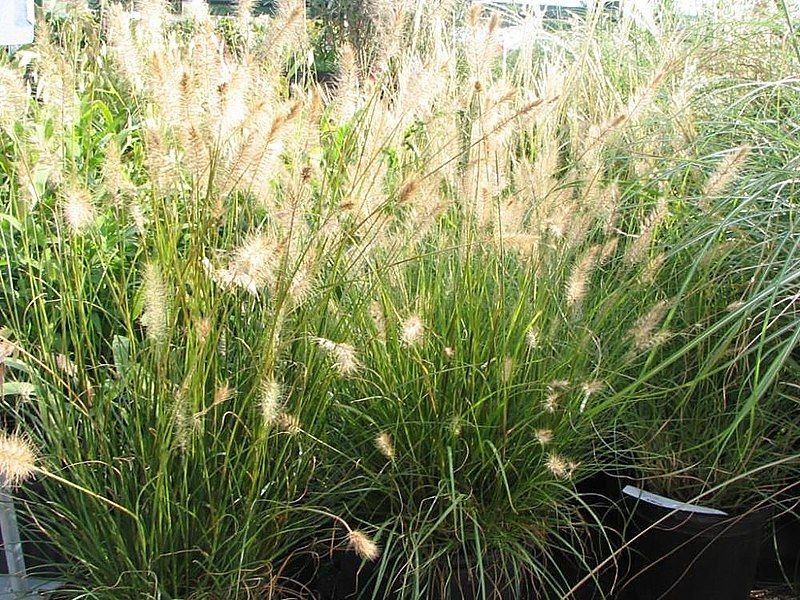 Scientific name: Pennisetum alopecuroides
Chinese Fountain Grass is another grass option. This plant's unique plumes look like sprinkling water from afar, hence its name. Its 4ft height and width provide beauty and privacy simultaneously. Place around seating for the ultimate secluded spot.
6. Ebbinge's Silverberry
Scientific name: Elaeagnus x ebbingei
Looking to bring privacy to your coastal garden? Ebbinge's Silverberry is a prime choice. It likes full sun or partial shade and can handle a little drought. This plant lives up to its name with metallic-looking leaves and silvery-white flowers.
Ebbinge's Silverberry produces powerfully perfumed flowers succeeded by minute red berries.
7. Star Jasmine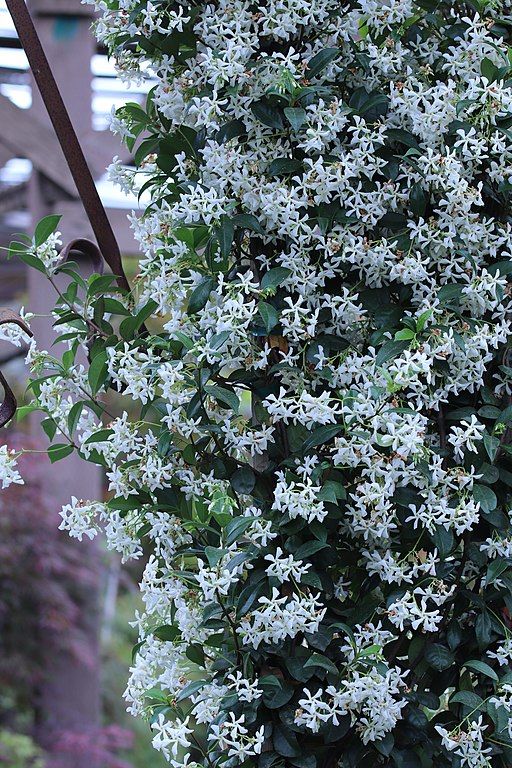 Scientific name: Trachelospermum jasminoides
Star Jasmine was given its name after its most adored feature – fragrant, star-shaped flowers that appear in summer. Its leaves steal the show, too, turning from a glossy green to a deep bronze colour during the winter.
This climber quickly grows up a trellis or fence, making it a great screening choice.
8. Cypress Trees
Cypress is a large genus of over 100 plant species. You're bound to find a handful of Cypress trees that fit your style and soil type exactly. When it comes to colour, you have the pick of the litter – there are dark green, paler green, and silver-green varieties.
The best Cypress tree species for screening are Leyland Cypress and Western redcedar.
9. Golden Bamboo
Scientific name: Phyllostachys aurea
Golden Bamboo will add some oriental flare to your garden. Its stems start out green but turn a glorious gold as they mature.
The stem's vibrance will depend on their sun exposure; keep Golden Bamboo in a sunny spot for a rich golden-yellow colour. If you're lucky, your Golden Bamboo may even develop an orange-pink hue.
10. Dogwood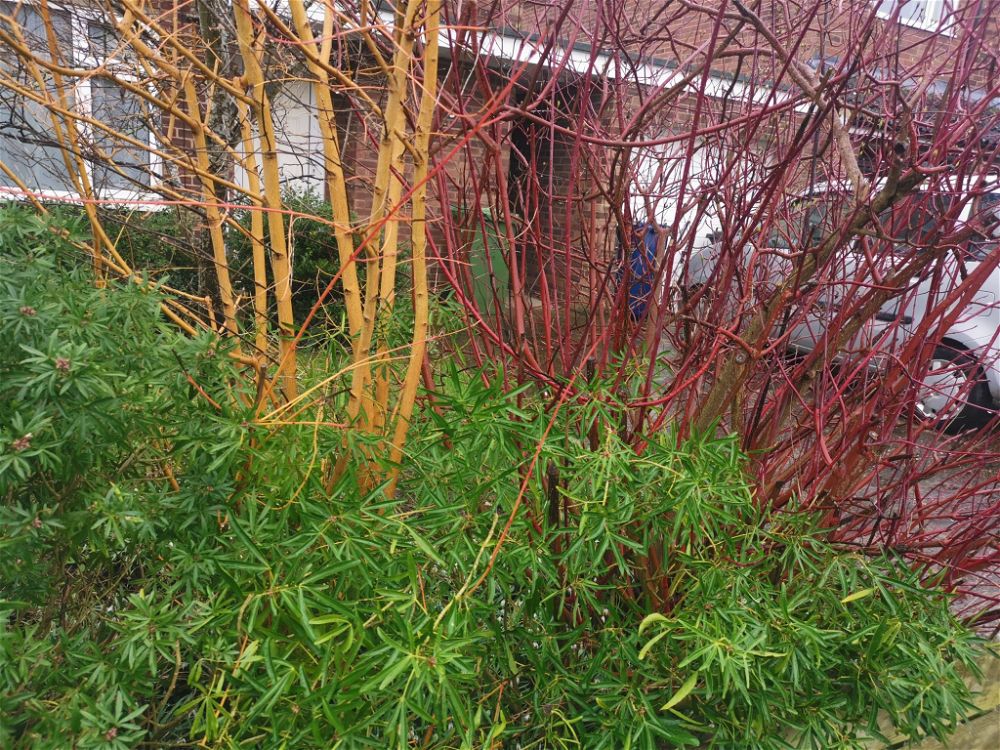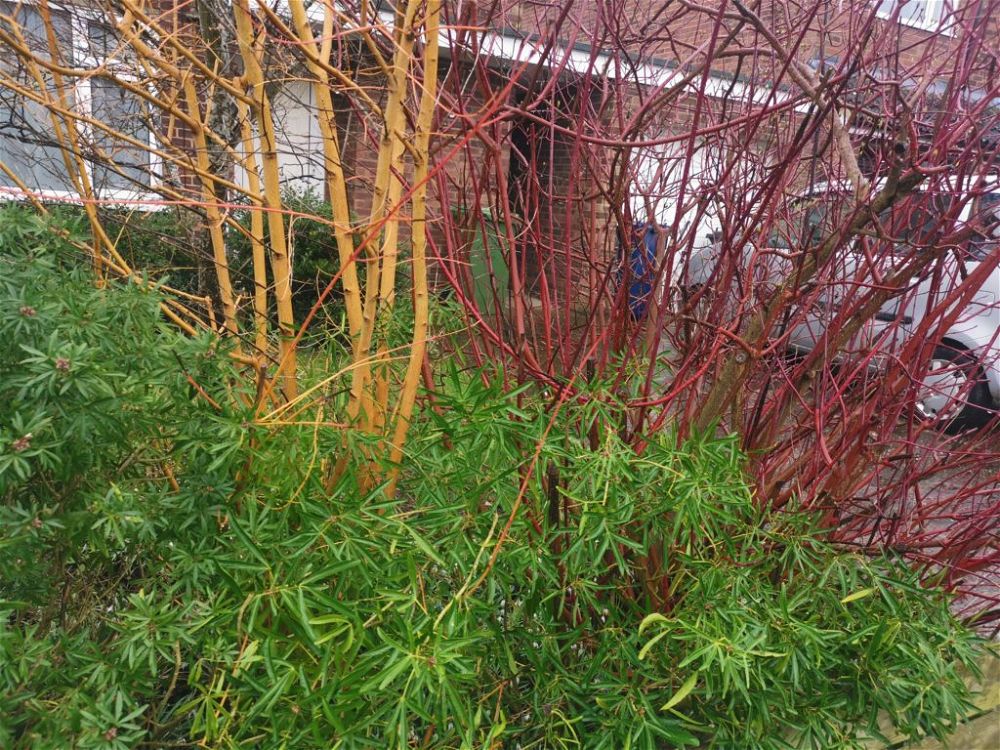 Scientific name: Cornus
Dogwood is a genus of spectacular plants that come in all shapes, sizes, and colours. It sports vibrant stem colouration that will give your garden a pop of colour, even in winter. It's a fast grower, increasing in height by up to 1ft every year.
Cornelian Cherry Dogwood, Flowering Dogwood, and Pagoda Dogwood are particularly popular varieties.
11. California Lilac
Scientific name: Ceanothus 'Concha'
This evergreen climber will add a bold splash of blue to your garden in April and May. These blooms attract bees, butterflies, and moths. California Lilac extends up to 8ft tall and 12ft wide, but its growing speed depends on the climate. California Lilac likes milder temperatures best.
12. Golden Hops
Scientific name: Humulus lupulus 'Aureus'
Golden Hops bears yellow, lobed foliage and cone-shaped flowers that turn into gorgeous hops if left alone. Try Golden Hops up a fence, wall, or pergola for a privacy screen of up to 20ft tall.
This plant has many uses besides its screen potential – it's utilised in beer manufacture, and its flowers can be plucked for dried flower arrangements.
13. Honeysuckle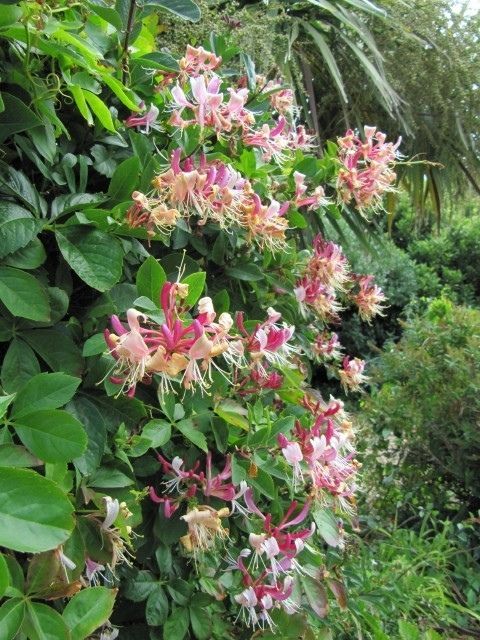 Scientific name: Lonicera
Honeysuckle is a family of arching shrubs and vines that grow 3-10 feet every year. These plants are well-known for their colourful, fragrant flowers that attract a whole host of pollinators.
14. Chinese Silver Grass
Scientific name: Miscanthus sinensis
This perennial ornamental grass transforms itself throughout the seasons, boasting copper-brown spikes in summer that turn into a silvery hue. As autumn arrives, the plumes transition to yellow and then brown as winter comes around.
Chinese Silver Grass reaches a height and spread of just over 4ft.
15. Purpletop Vervain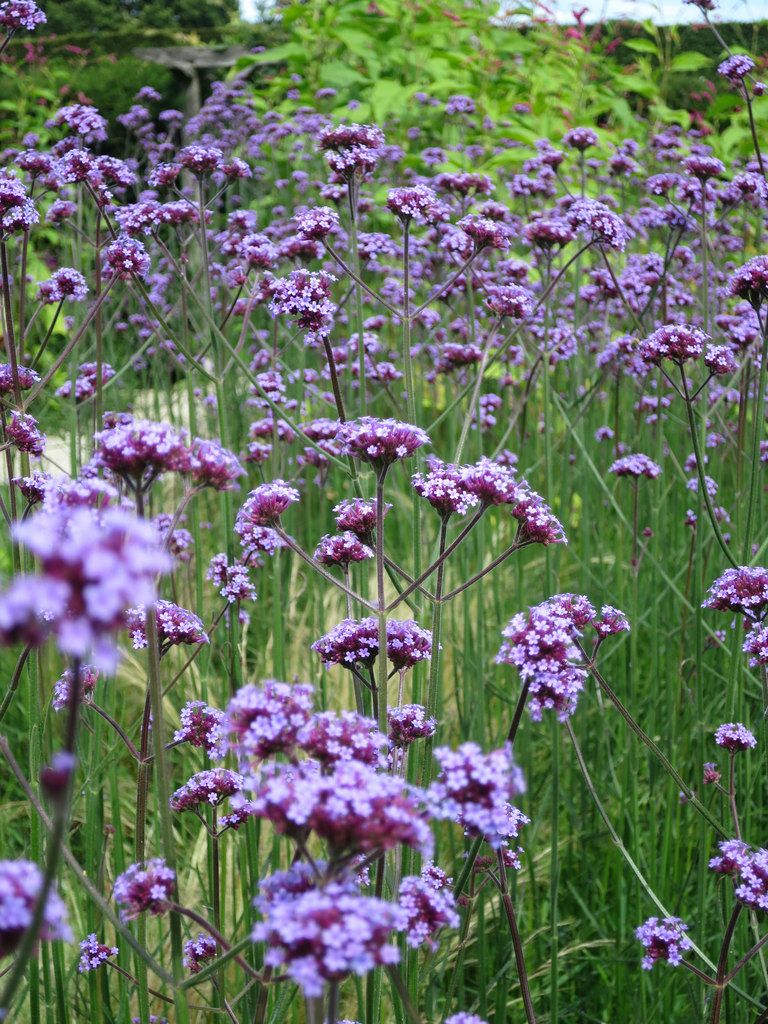 Scientific name: Verbena bonariensis
With Purpletop Vervain, it's all in the name. This plant's most admirable quality is the purple clustered blooms that sit atop thin stems.
Purpletop Vervain offers a semi-transparent screen rather than dense coverage. Surround your seating with this plant, and you'll still be able to see the rest of your garden!
16. Rambling Roses
Scientific name: Rosa
What Brit doesn't love a Rose? If you're looking to create a privacy screen, you'll want a Rambling Rose. These fast-growing plants cover fences, sheds, and walls.
Worried about intruders? Rest easy knowing this plant's thorn-covered stems are doing the work for you. I recommend 'Belvedere' – this Rose variety reaches 25ft heights.
17. Southern Magnolia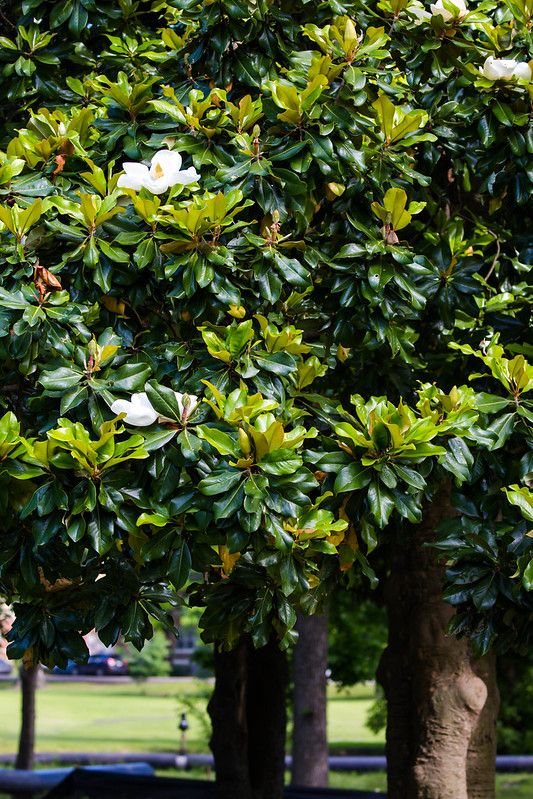 Scientific name: Magnolia grandiflora
Southern Magnolia is cultivated in temperate regions worldwide. It's best for big gardens and blocking overlooking upper windows as it grows over 80ft tall.
The quality most loved about Southern Magnolia is its sizeable, scented blooms. Due to its sturdy form, its timber has been used to make furniture, veneer, and pallets.
18. Clematis
Scientific name: Clematis
Clematis is a genus of over 250 flowering species. These vigorous climbers will happily cover any ugly wall or fence and quickly ascend a pergola or trellis.
If you're stuck on which Clematis species to choose, try Armand Clematis. This evergreen boasts an abundance of cream-white flowers with an almond-like aroma.
19. Photinia Red Robin
Scientific name: Photinia x fraseri 'Red Robin'
This evergreen hedge puts on a dazzling display of red, shiny leaves during the spring and summer months. As the leaves mature, they transform into a verdant green. You'll also be graced with perfumed white blooms come April, similar in smell to Hawthorn.
Photinia Red Robin quickly grows to 15ft tall and wide.
What Are The Best Tall Plants for Screening in Pots?
Picture this. You've planted your tall plants around your seating area. You've finally got the privacy you crave. But wait, what if you want to move your seats?
That's where tall potted plants come in handy. They're a moveable screen! They give you privacy wherever you are in your garden.
1. Boxwood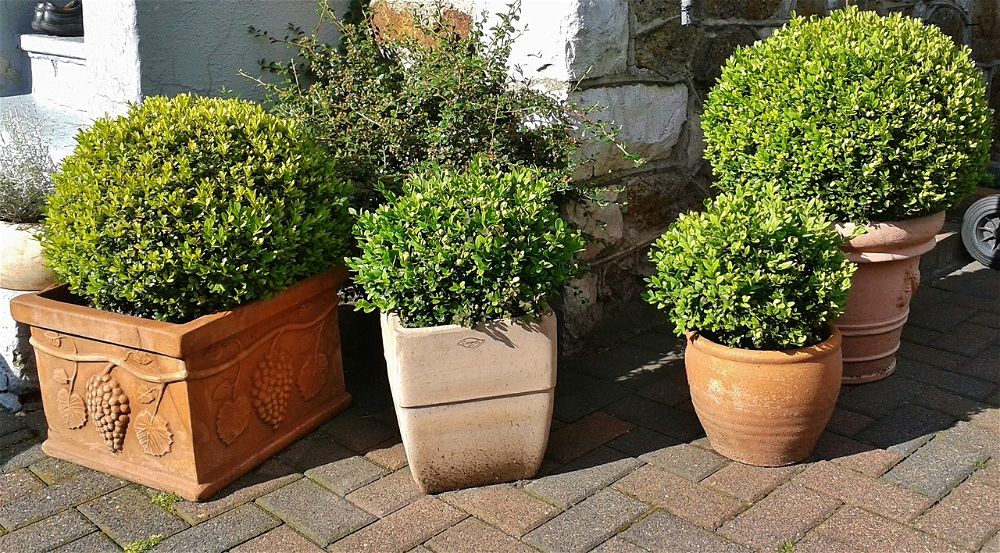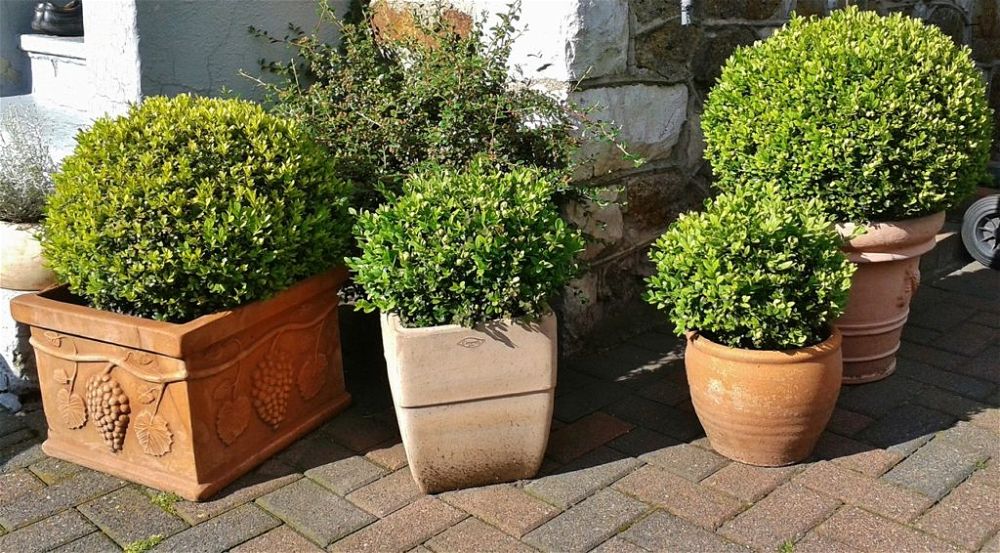 Scientific name: Buxus sempervirens
Boxwood is a classic shrub used for screening throughout the UK. It's loved for its rounded, oval leaves that are easy to shape. Boxwood's ornamental prowess goes right back to 4,000 B.C. – the Ancient Egyptians adored this plant, too!
Boxwood will grow to a maximum of 15ft tall, so it'll give you all the privacy you need!
2. Agave
Scientific name: Agave
This sizeable succulent's fleshy leaves have excellent screening potential. Agave is a large genus of 200+ plant species originating from Mexico, the Caribbean and America.
It'll give your garden a desert feel while keeping you shielded from watchful eyes. But don't expect it to flower – these plants only flower once every 10-25 years.
3. American Arborvitae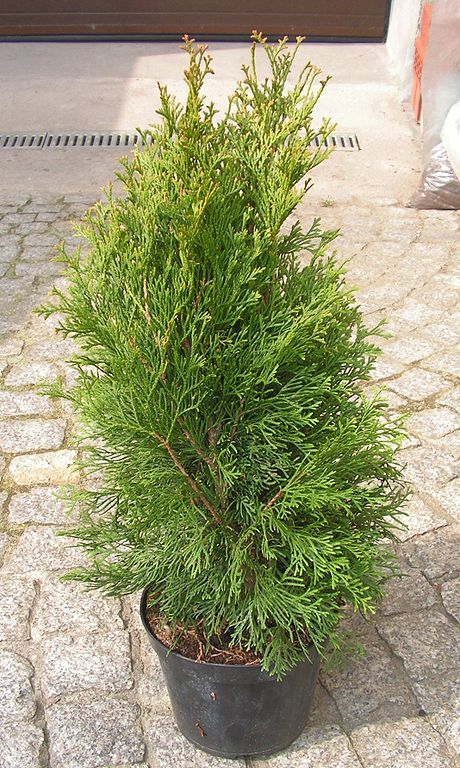 Scientific name: Thuja occidentalis 'Smaragd'
American Arborvitae's pyramidal shape is excellent at breaking the wind and even better at bringing seclusion to your garden. This plant boasts emerald green foliage with a pleasant scent. It's low-maintenance, so you won't have to do anything for it to thrive.
4. Big Bluestem
Scientific name: Andropogon gerardii
This ornamental grass will bring sophistication to any garden. You can get lots of the same species or mix and match Big Bluestem with others for a more varied display.
Steer clear of over-watering and -fertilising with this plant as it'll go floppy. If given the correct care and attention, this upright plant can grow to 6ft tall.
5. Amaranth
Scientific name: Amaranthus
If you're opting for an Amaranth, choose a tall variety. Love-Lies-Bleeding, for example, grows to 8ft tall and produces striking red flowers that droop down towards the ground. This plant has historical symbolism, too – it became an emblem of hopeless love in the Victorian era.
6. Bougainvillea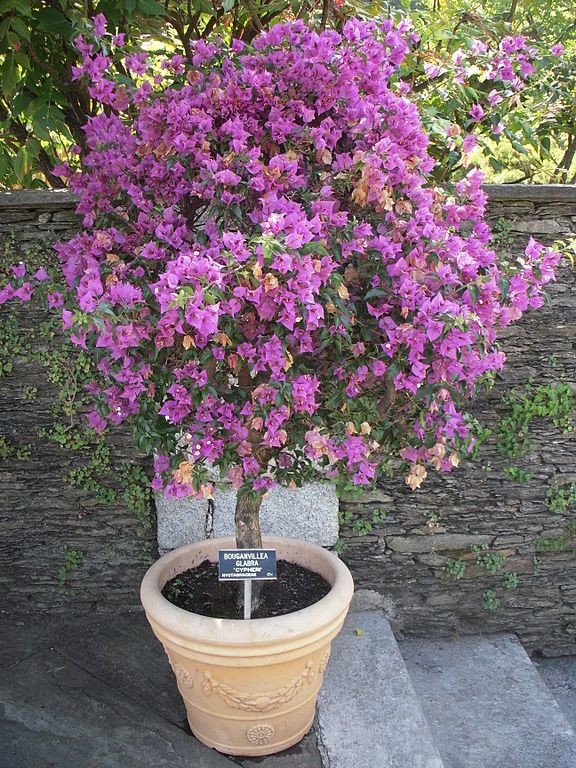 Scientific name: Bougainvillea
Bougainvillea is a gorgeous climbing vine that will quickly ascend any trellis, pergola, or wall. This plant produces showy blooms in various colours, including purple, apricot, red and white.
Bougainvillea won't survive frost, so you'll need to take it inside for the winter or replace it every year.
7. Canna Lily
Scientific name: Canna x generalis
This tropical beauty is a screen with a difference. It grows to 6ft tall and produces blooms of vibrant shades. Unfortunately, this is an annual plant, so it will only provide temporary screening. But it does promise a summer-long flower display!
8. Dracaena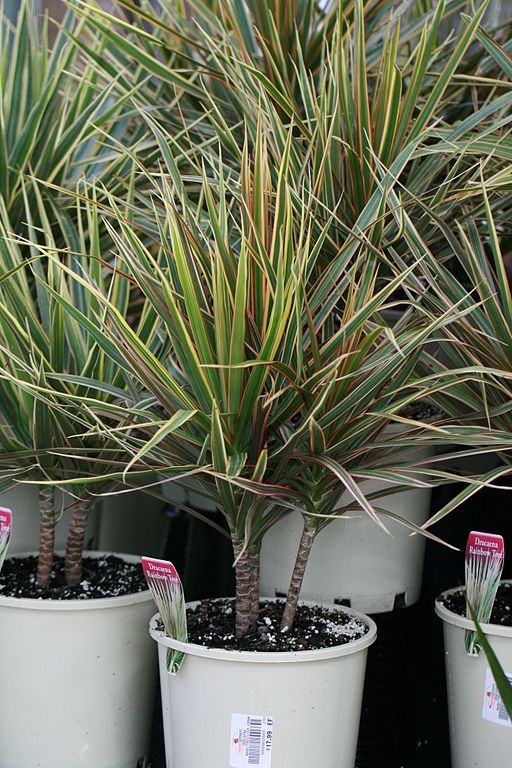 Scientific name: Dracaena
Even in a container, Dracaena can grow over 10ft tall. Unfortunately, this isn't a hardy plant, so it must be brought indoors during the colder months. Luckily, it makes a great houseplant, too!
Just beware if you're bringing indoors – some Dracaena species are toxic to pets. If your furry friends have a tendency to eat things, best to avoid this one!
9. Fuchsia
Scientific name: Fuchsia
Fuchsia is bold and bright, with blooms that stick around for the growing season. Give 'Beacon' or 'Baby Blue Eyes' a go for an eye-catching variety. Check your pot for drainage holes before planting, as insufficient drainage will lead to root rot.
10. Hibiscus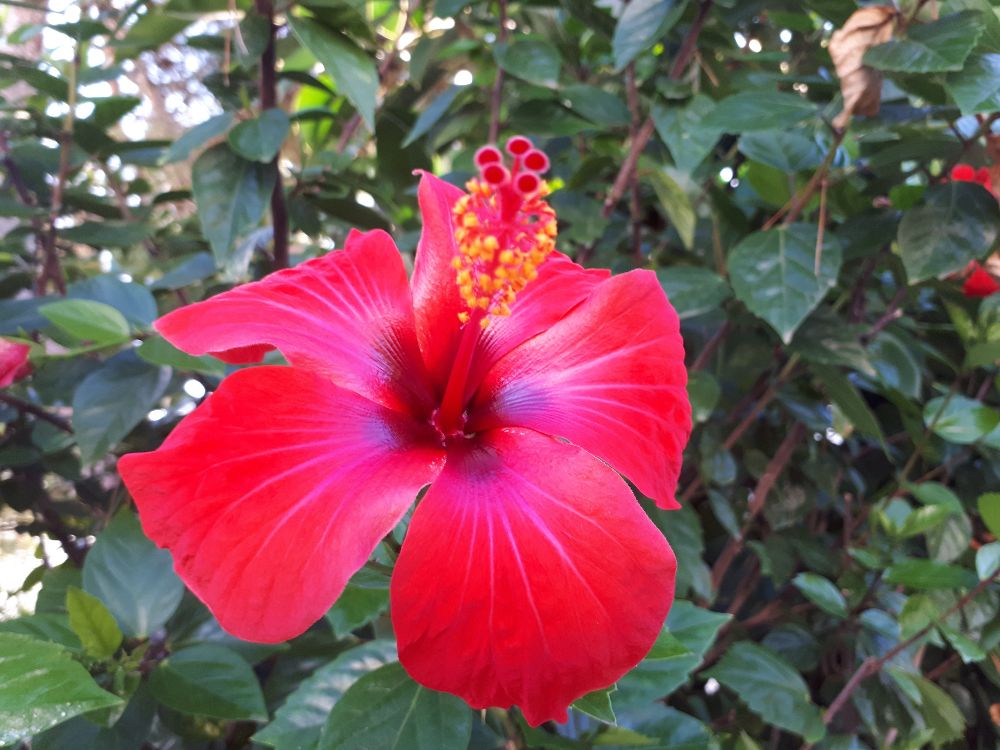 Scientific name: Hibiscus
Another vibrant potted screening option is Hibiscus. You get the best of both worlds with Hibiscus – a tropical-looking plant that will survive the UK's coldest days!
You'll want all of this plant's energy going into producing those vibrant blooms, so keep it in a reasonably shallow pot. With a little luck, your Hibiscus may grow to 12ft tall!
11. Dwarf Alberta Spruce
Scientific name: Picea glauca
I know what you're thinking. Who wants a dwarf plant as a screen? But the Dwarf Alberta Spruce stretches the term 'dwarf' to its limits, still growing to the lofty height of 13ft. This evergreen has a characteristic pyramidal form and lightly scented needles.
12. Elephant Ear
Scientific name: Colocasia esculenta
Elephant Ear's name reflects its most prominent feature, its leaves, which look an awful lot like an elephant's ear. This evergreen grows up to 6ft tall and provides food for butterfly larvae.
This plant favours tropical or subtropical areas, so don't forget to water your Elephant Ear often!
13. Princess Flower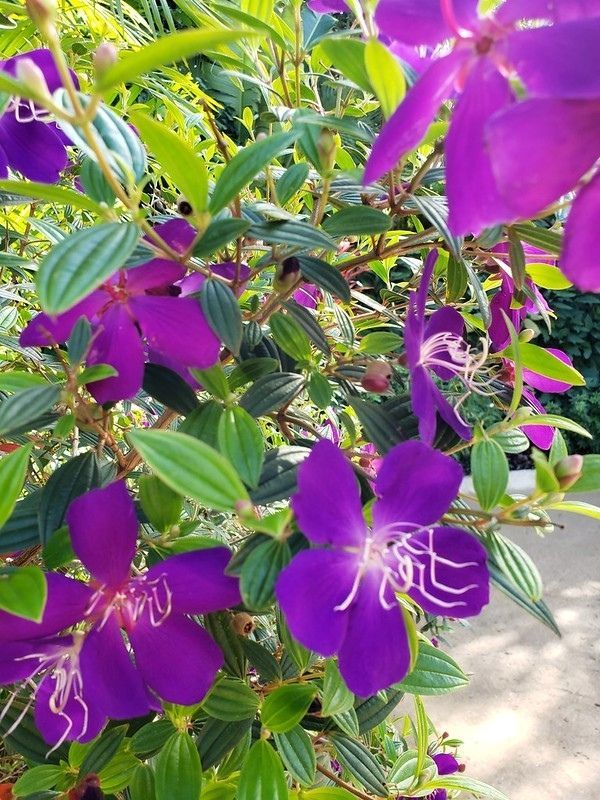 Scientific name: Tibouchina urvilleana
Princess Flower creates an elegant screen with its sophisticated purple flowers. It's an evergreen, so you keep your privacy even after the flowers are long gone. Placed in a pot, it'll grow to around 8ft tall.
But don't let this plant get frosty; it won't do well on those chilly nights!
14. Yucca
Scientific name: Yucca
Yucca is the mother of all low-maintenance plants. It requires little to no care; good drainage and infrequent watering are all it asks for! You may struggle to get Yucca to bloom when plopped in a pot, but you still have its spiked leaves to enjoy!
15. Mountain Cabbage Tree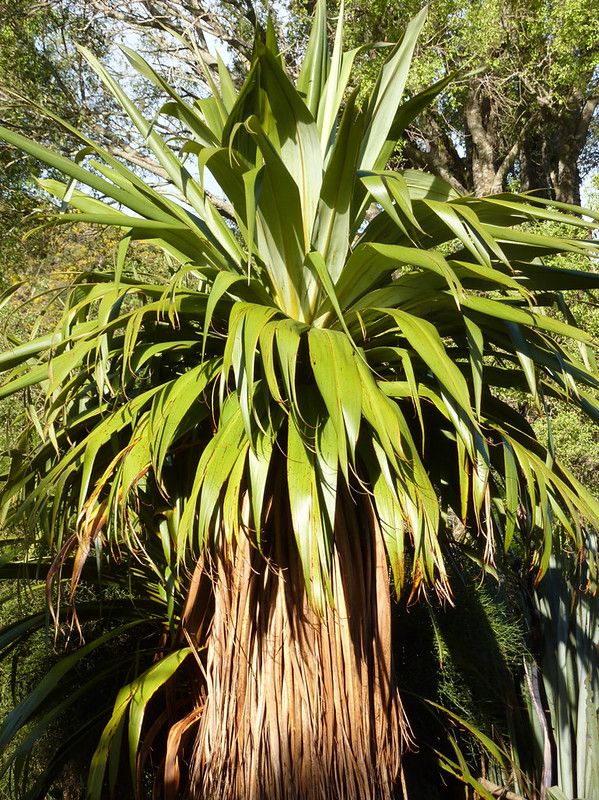 Scientific name: Cordyline indivisa
When it comes to Mountain Cabbage Tree, it's all spikes. Its broad grey-blue foliage sets it apart from other related species. This plant favours partial shade and cooler temperatures, so it's ideally suited to UK weather!
16. New Zealand Flax
Scientific name: Phormium tenax
This is another prime choice if you prefer a spiky screen. New Zealand Flax adds a bit of colour, as its green leaves are adorned with red, yellow, pink, and bronze stripes, depending on the variety you go for.
New Zealand Flax's flowers extend high above the leaves and provide a substantial food source for particular bird and insect species.
17. Sweet Bay
Scientific name: Laurus nobilis
A screen that's just a screen is fine, but what about a privacy screen that you can use in your cooking, too? Try adding a Sweet Bay leaf to any Italian dish you cook up; you won't be disappointed!
This fragrant evergreen grows to 10ft when potted and can be shaped to whatever form you wish.
Create Seclusion with Screening
Seclusion is essential when you're in your own space, and tall plants can provide you with the perfect screen. If you're tired of seeing people peer into your property, go for a dense hedge such as Cherry Laurel or Photinia Red Robin. These will completely block their view!
But don't feel restricted to hedging. You could try tall plants in pots for privacy – you can move these around your garden as much as you want!