Garden mirrors. Two words that don't seem to fit together very well. Mirrors belong in bathrooms and hallways, used for shaving and putting on makeup, right? So, does a mirror really serve a purpose in the garden, apart from admiring your own reflection in?
Yes! Mirrors make fantastic garden accessories and when used properly, they can change the whole perspective and atmosphere of your outdoor space. Along with this, they also act as a deterrent to roaming cats and wild animals, stopping them from soiling your garden.
So, here are 5 of my favourite garden mirror ideas that will open up your whole garden, and add real character…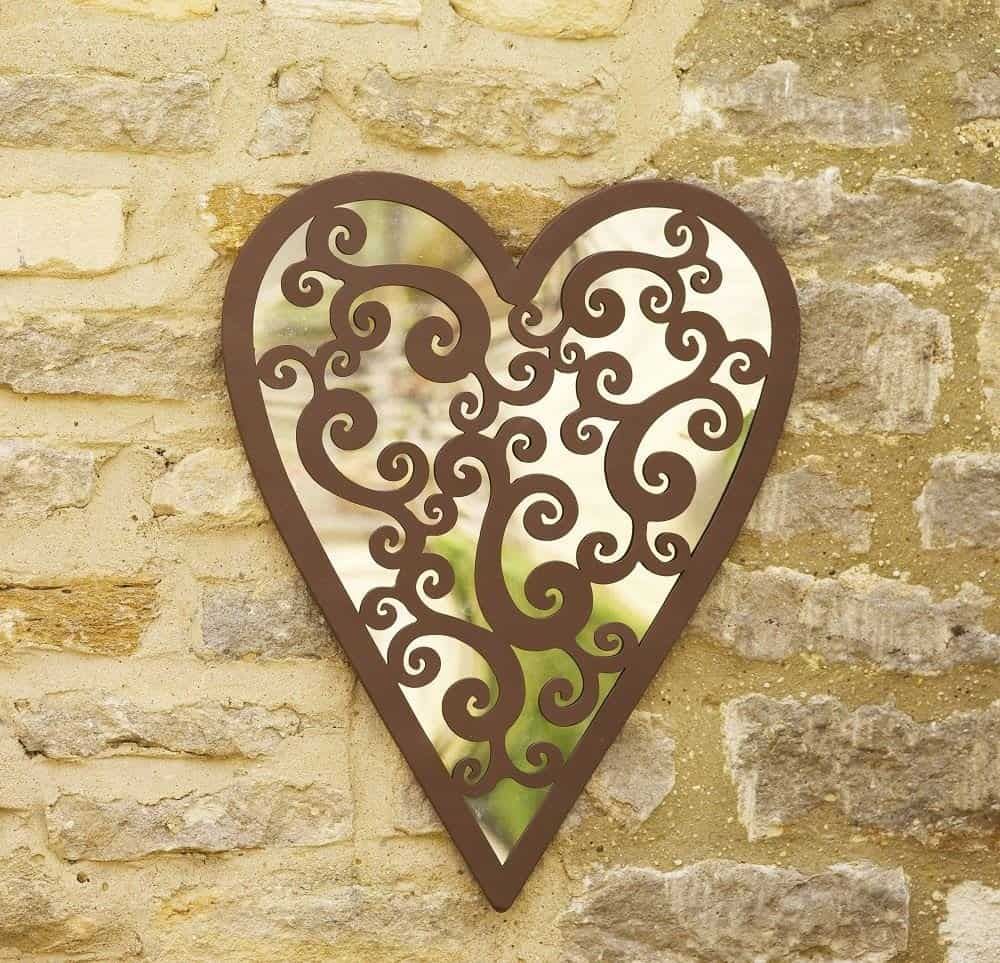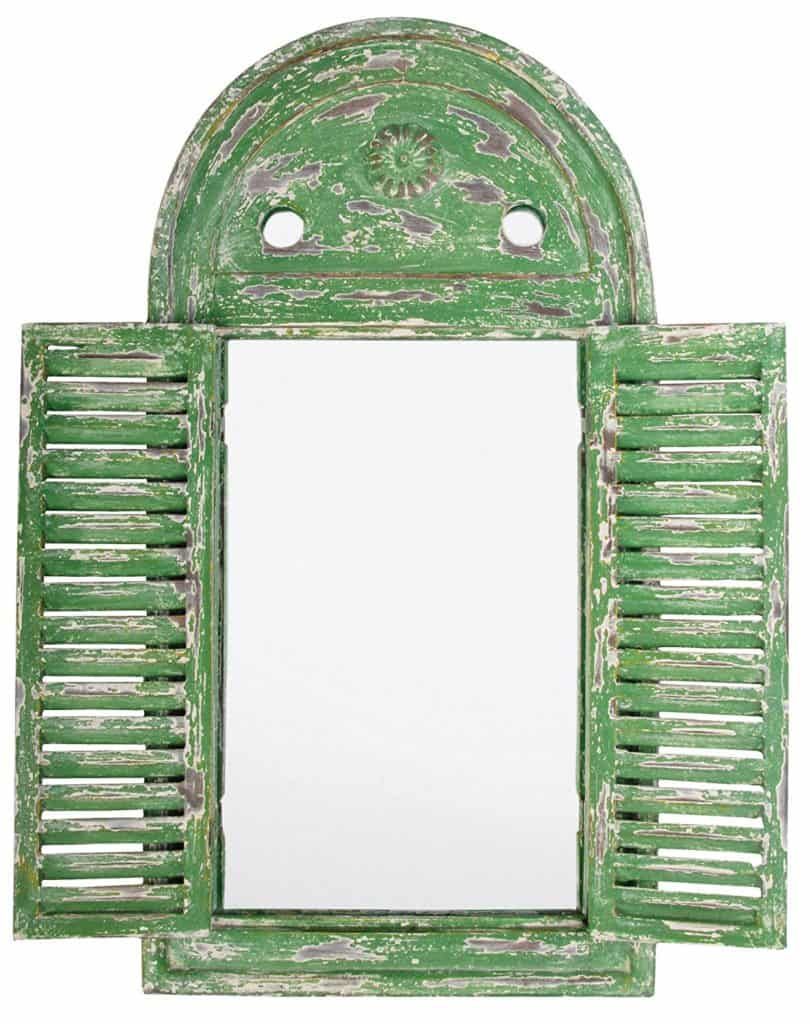 4) Large Rustic Garden Mirror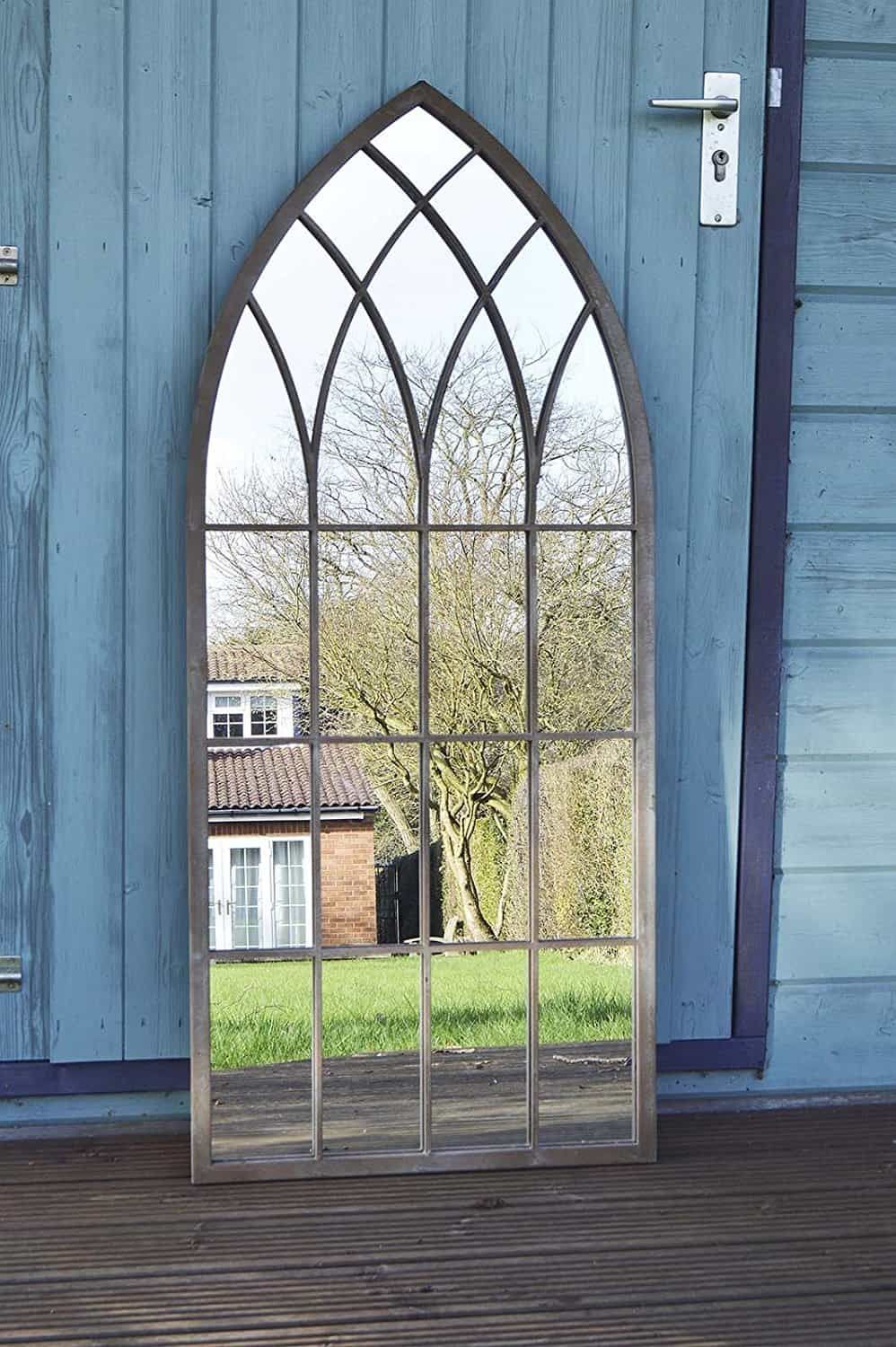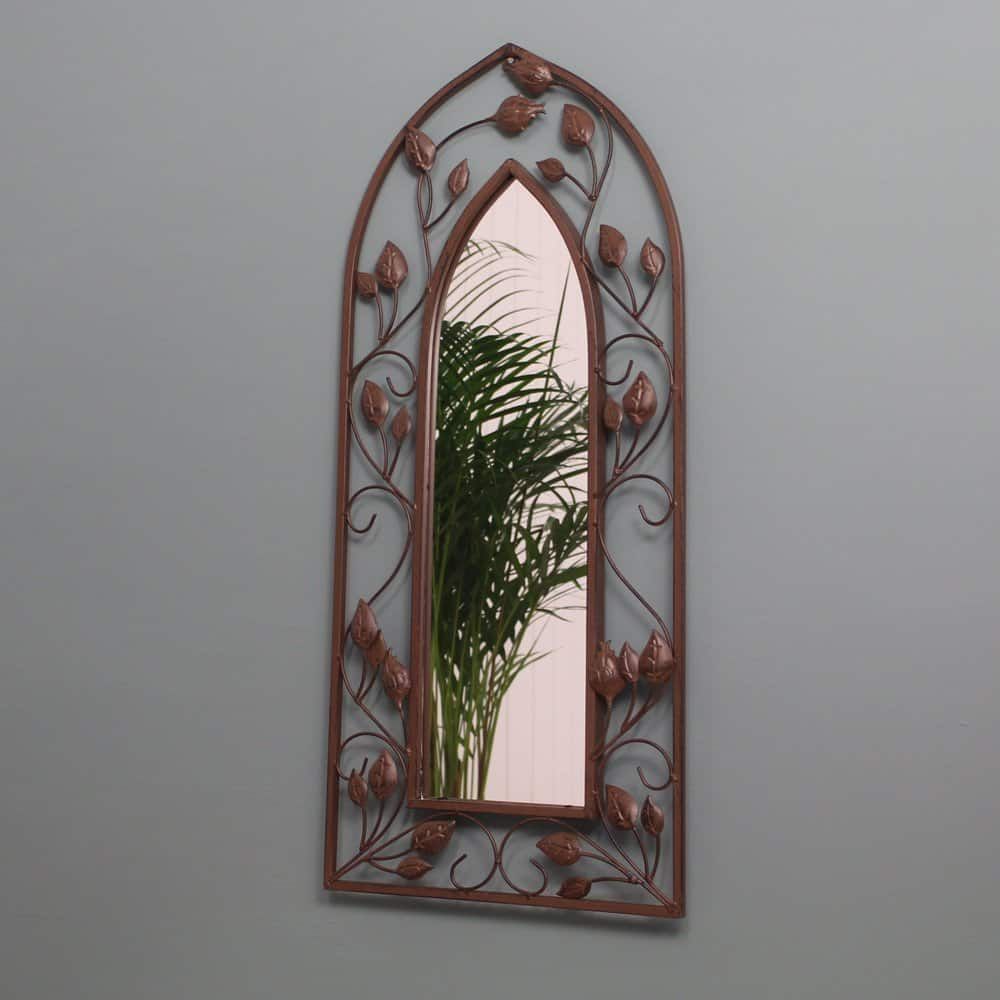 Now for a bit of placement advice…
Let the Light In
Got a dark shady corner that you want to illuminate? Place mirrors in the recess at angles to each other. They will absorb and reflect the natural light, giving the impression of a bright, airy space. Large mirrors are also excellent for lifting and vivifying drab, dull surfaces such as lengths of fencing and shed walls.
Open Up a Portal
Create the ultimate otherworldly garden feature by using full length mirrors to give the illusion of a portal or doorway. This works exceptionally well in vibrant, colourful spaces and is an excellent accompaniment to fairy gardens and other quirky focal points.
Tiny Garden, Big Mirror
Does your small garden feel claustrophobic and closed in? Or are you uninspired by its bland square shape? Strategically placed mirrors can add an amazing new dimension and unlimited depth to your back yard. Cramped enclosed areas can be transformed into open, airy spaces. Mount large mirrors horizontally to create the impression of width or vertically to create the impression of height. You will be amazed at the difference a few mirrors can make!
Ambient Dining
Got a patio dining area? Mount a vertical full length mirror directly behind your table to create some wonderful soothing ambience. This effect is amplified if you have candles or other soft lighting dotted around.
Other Factors to Consider
Regular glass mirrors are safe to use in the garden. However, acrylic garden mirrors are shatterproof and offer better protection against the outdoor elements. Also, if your mirror has a wooden frame, you may need to paint it with a layer of epoxy to strengthen it.
Water tends to damage regular mirrors by separating the reflective surface from the glass. This can be prevented in an outdoor setting by sealing the edges of your mirror with waterproof tape.
Little birds are often unable to distinguish mirrors and are prone to flying into them and injuring themselves. You can prevent this by frosting your outdoor mirrors, or simply by allowing the reflective surface to weather over time so that it's not so convincing to our feathered friends. The best way to avoid avian collision is to position your mirrors in areas that birds generally don't fly towards like patio corners and along hedging.
Check that your mirrors are secured properly to prevent any accidents or injuries.
To avoid any potential fire hazard, you should always ensure that your mirror isn't placed in direct sunlight.
Conclusion
Mirrors give your garden a fun twist, and the more you play around with them the better the result will be. You will be stunned at the remarkable effects you can achieve with an ordinary old looking glass!