At last, it's spring and all systems go in the garden. Lots of plants are waking up and we've already had a show of snowdrops, crocus, early daffodils, and forsythia to whet the growing appetite. Let's take a look at what garden jobs are ahead in April.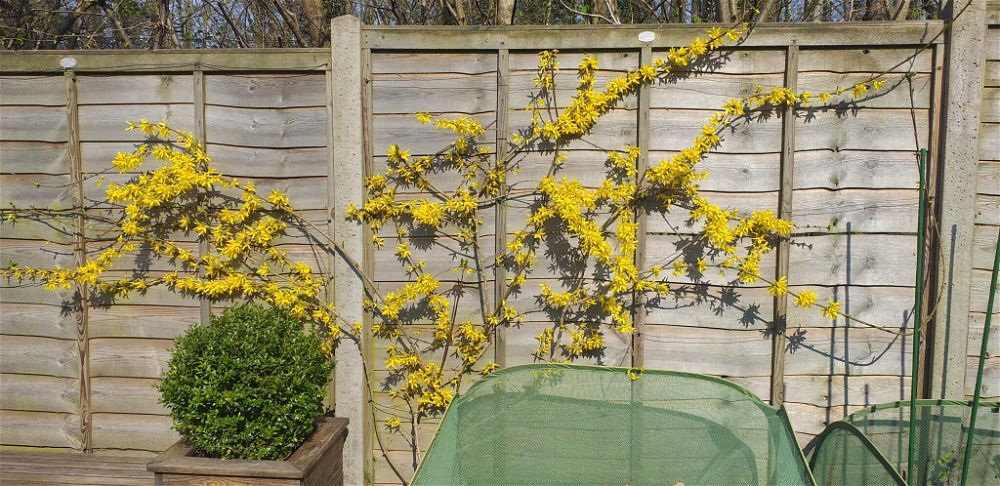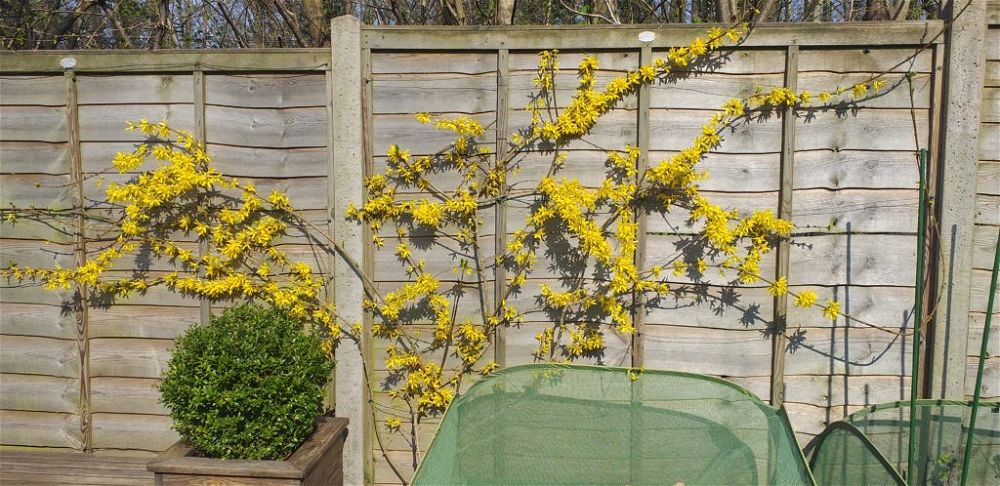 Mulch!
If you only have time for one job, mulching your soil will bring the greatest benefits.
Well-rotted organic mulch feeds your flower borders, veggie beds, trees, and well everything that's growing!
The thicker the mulch the better so it traps moisture, provides nutrients, and suppresses the weeds. Mulch comes in lots of forms, but organic compost or well-rotted farmyard manure is best. Be sure not to put it on stems or branches. It's the roots that need sustenance.
What To Do With Veggies In April
It's a busy month for veggies. Here are some jobs for you.
Pinch out the tips of overwintering broad beans because they attract black fly, and if you grow cabbages it's time to put the anti-cabbage root fly cardboard collars on.
Pop some second early and maincrop potatoes on the windowsill to chit, so you'll have a constant supply across the year. They take up lots of room in a bed and potato sacks work very well so long as you water them regularly. They can sit on a patio or balcony without taking up much space.
Onions and shallot sets can go in too. 'Sets' just mean small bulbs. It's much easier to grow them from set than seed. Don't plant them too deeply, just leave a little visible tip and cover them with a cloche or fleece because pigeons pull them out.
Sow some tomato, chilli, and courgette seeds and pop them on a warm windowsill if you don't have a greenhouse. Other great seeds to plant now are coriander, parsley, and dill. They need warmth too, so fill up those windowsills or buy yourself a cold frame for the sunniest aspect of your garden.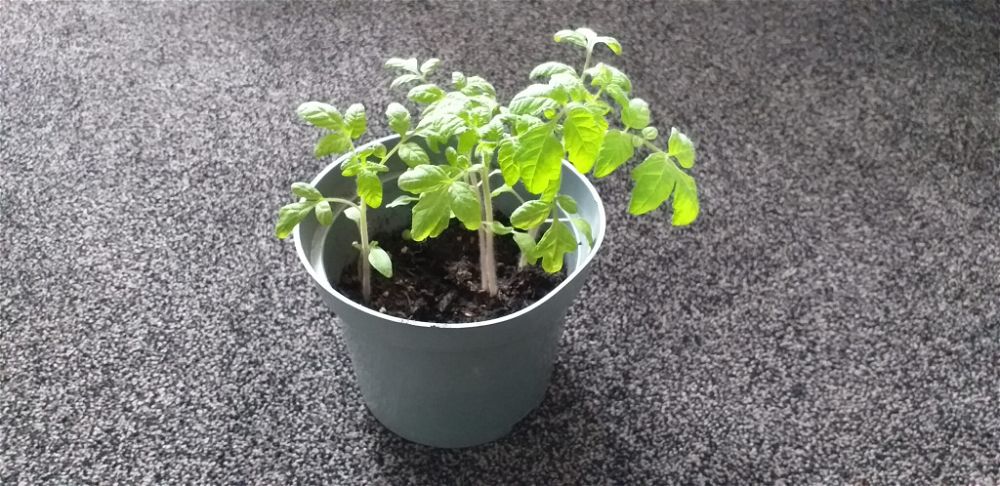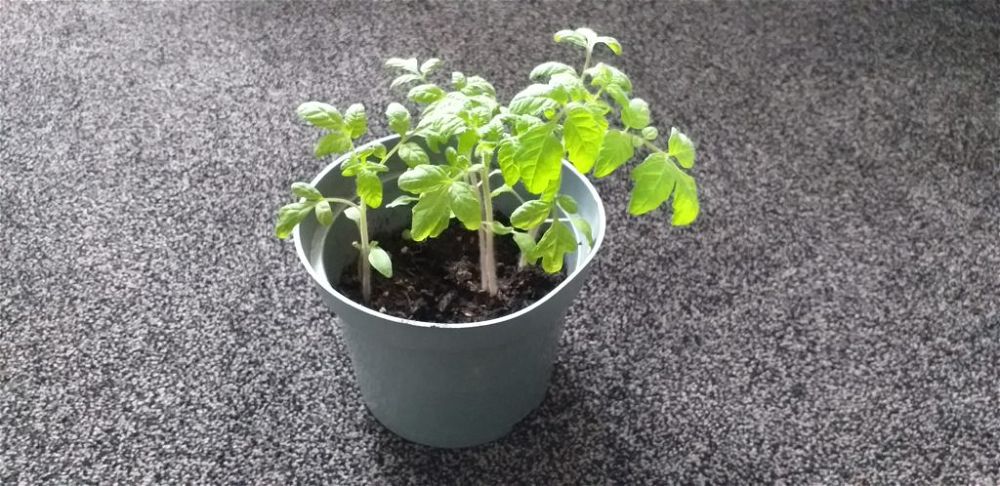 If you can't wait for tasty produce then plant radish seed. Radish grows very quickly so it's grown and eaten before it's time to use the space for other veggies.
What To Do With Flowers In April
Start cutting back the dead and tatty foliage on your perennials. Ferns, alpines, and hydrangeas benefit from fresh air circulation once the danger of frost is past.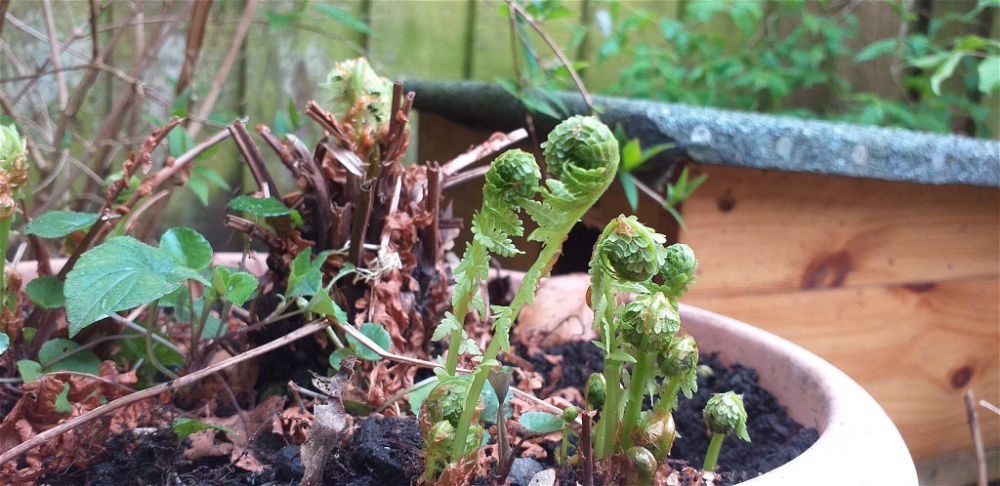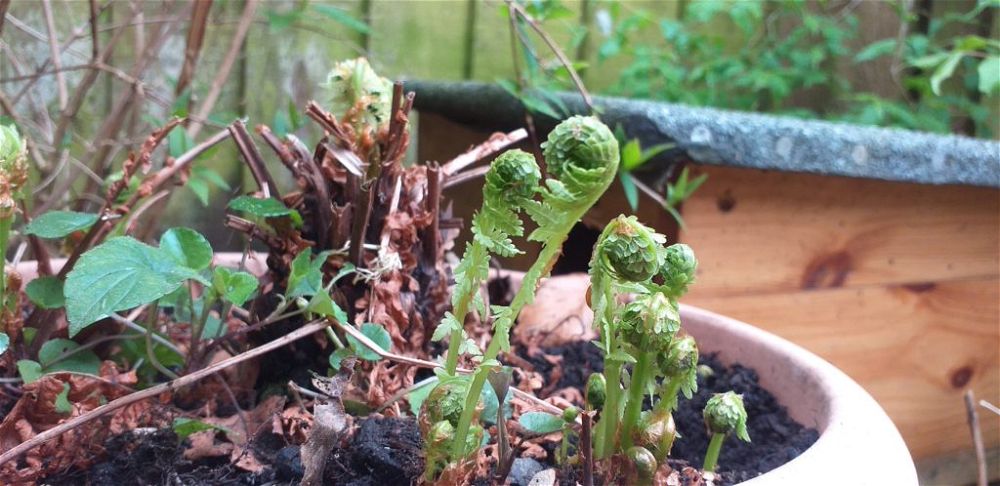 As you're cutting back, you'll spot fresh new growth on delphiniums, lupins, and others. This is prime snail cuisine so take steps to protect them.
Flowering bulbs that are spent should have their seed heads cut off, but if you can cope with it leave their leaves to rot down because they'll feed the bulb for a great display next year.
Let's get sowing annuals!
Marigolds, nigella, poppies, wildflowers can go in now, it's getting late for sweet peas, but if you've missed putting them in, give it a go. If you have small sweet peas plants it's time to plant them in their final positions – but remember to fend off slugs and snails with wool, broken eggshells, or beer traps.
Want instant colour? Yes, me too. It's been a long winter. Polyanthus and primulas are blooming now. They look great at the front of a border or in pots and attract the early bees.
Did your perennial clumps look a bit shabby last year? Maybe they look dead in the centre but have lots of growth at the edges? If so, it's time to divide and invigorate them.
Dividing perennials is easy and very satisfying. Dig up the plant roots and all, and chop it in half or into quarters with a sharp spade. Then replant all the new sections and give them a good drink.
Ponds benefit from new aquatic plants now. I have three recently added bucket ponds in my small wildlife garden. One, I popped a reed in last summer, the other two were late autumn additions so I left them full of water, but without a plant.
The two plant-less ponds smell stagnant and rancid, but the one with a reed is perfectly good. It goes to show plants are really beneficial to water, so I've added a miniature water lily and two more reeds that I'm hoping will attract dragonflies.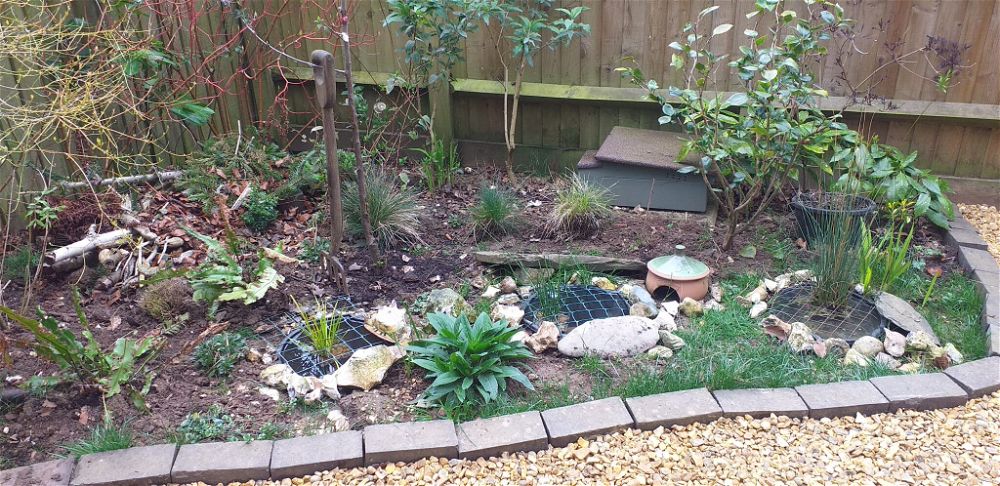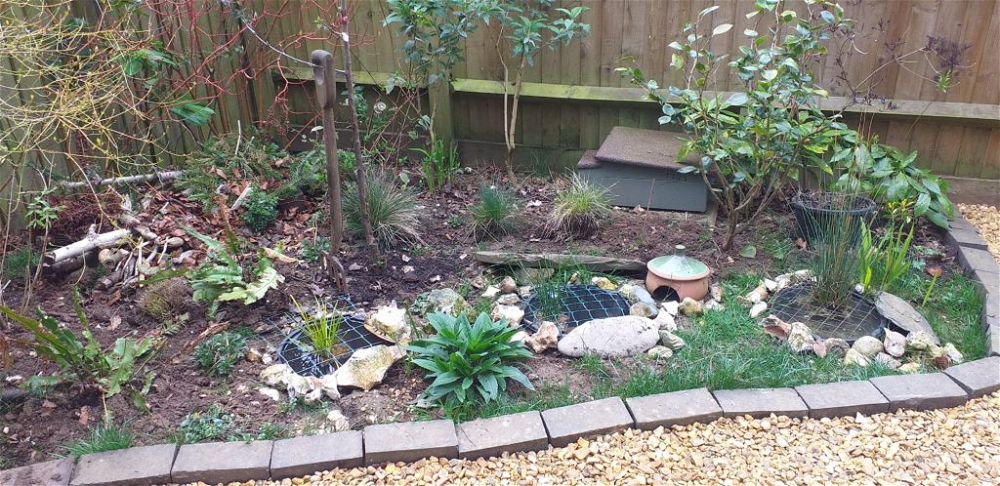 How to Tend to Your Lawn And Hedges In April
Hedges are on the move! My box and laurel are growing fast and it's time for a trim, but I try to wait until the flowering has finished so the bees have something to eat. If you can, hold out for any flowering to finish.
The lawn – oh no! I really don't like the effort that a lawn needs but artificial grass is the work of the devil in my book – plus I'm on chalk so the lawn is filled with miner bees.
It's time to mow, rake out the moss, aerate and sprinkle grass seed over the bare patches. Grass seeds that suit the type of footfall are best. The rest of the lawn benefits from nitrogen-rich lawn food to keep it green and healthy.
Really large bare patches that cats and pigeons won't leave alone are best turfed. It won't be long before garden centres are stocking their turf rolls. Arrive early because it'll bake in the sun and die before it's laid.
How to Help Out Wildlife In April
Birds are nesting now and some are still checking out birdhouses unable to make a decision!
If you have resident birds, congratulations. Put out water and sunflower seeds to make their life a bit easier. Nesting birds have lots of mouths to feed, so they get bolder and more likely to appear in your garden.
Hedgehogs are also out in force. Here's a nest in one of my boxes. I've spotted several hogs running across my lawn this month, and the cat food I put out is always gone by morning. But the real clue to hedgehog occupation is poo! Loads of it. I would post a picture but you might be eating lunch.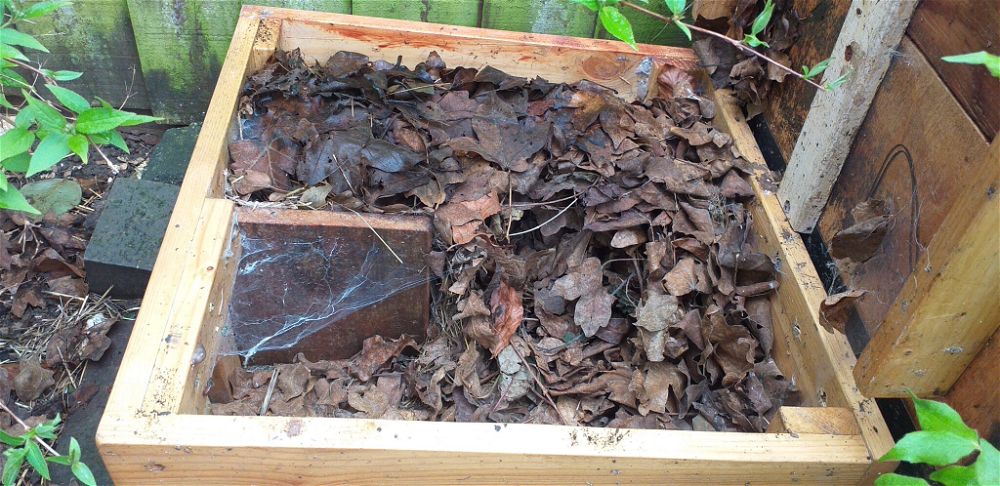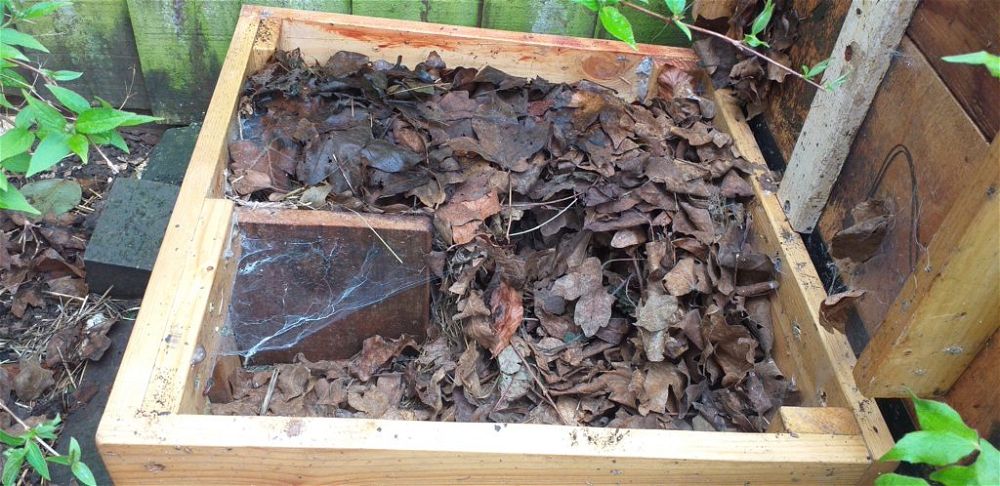 You've probably already spotted butterflies and bees. I popped up two new bamboo cane hotels for solitary bees and I'm in the process of making a bumblebee house. I've seen a very large queen bee zigzagging across my lawn and ending up in the same spot, I hope she's looking for a suitable nesting site.
Move any grounded bees into a sunny spot to help them warm up. April mornings are chilly and a sudden shower can knock them down. Every bee counts.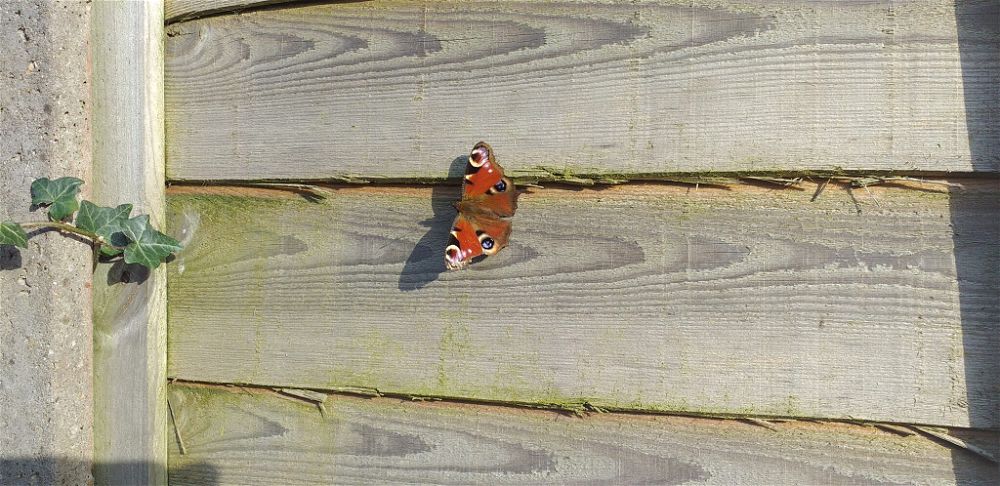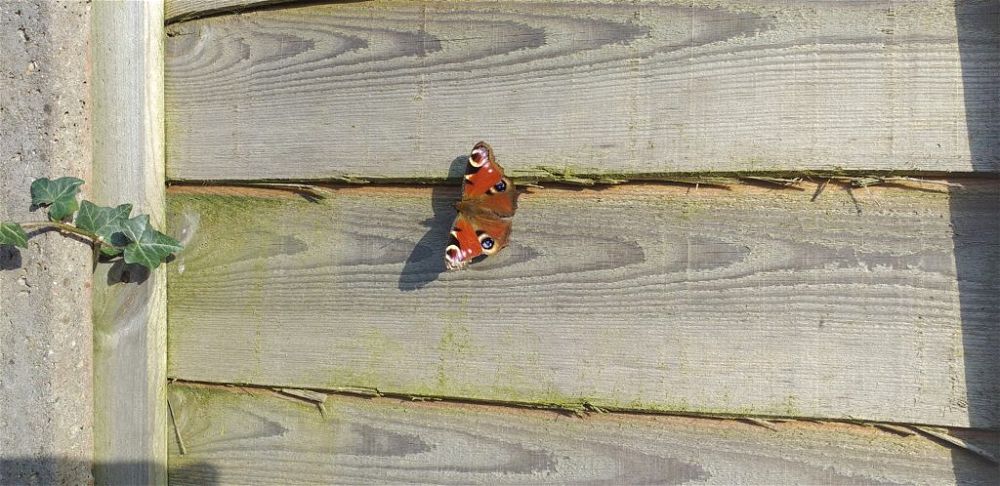 How to Deal With Garden Pests In April
It's slug and snail time in April, eggs are everywhere, and the adults love all the new young tender shoots.
If you can manage to fend them off your job will be much easier over the year. It's eggs that are the problem right now because there are so many and they hatch so quickly. Turn over wood, stones, dig the borders and let UV light kill the eggs. Blackbirds and robins like them too.
Adult slugs and snails can be deterred with citrus, wool, beer traps, and eggshells. Slug pellets are dangerous to birds and hedgehogs so please do avoid using them. I volunteer for hedgehog rescue and we see poisoned hedgehogs frequently, it's really distressing and there's no way to save them.
Unfortunately, April is also the start of aphid season. Check your tender shoots for aphids and wash them off with soapy water. If you can remove them without soap, do it and pop them on the bird table. Blue tits love aphids.
Large infestations of aphids, whitefly, and blackfly can weaken young plants so it's worth getting rid of them. Use a citrus-based spray to help shift them and transport any ladybirds you find straight on top of the aphids and they will eat them.
Tending to Patios, Decks, and Garden Furniture In April
It's time to wash down the deck and give it a fresh coat of oil. I use a pressure washer and then a clear oil.
Patios always benefit from a wash. A pressure washer or a stiff broom will get rid of the worst, then use a specialist cleaner to get rid of any algae spots that remain. I used one that prevented regrowth last year. It worked really well on the stone so I'll try that again.
Garden furniture will need work now too. Whatever style you have, wash it down, wait for it to dry and give it a fresh coat of oil or paint. Rattan just needs washing – my favourite! Check furniture all over for breakage as you go and replace what's past its best.
If you've not cleaned the greenhouse or cold frames yet it's time to roll up your sleeves. Washing down glass lets in more light and helps your plants grow faster and stronger – plus it's nice to just sit in the basking in the heat!
Enjoy April In the Garden – Hope For Sun!
You'll be busy in the garden this month, but do come back to our website and have a look at what we're up to when you have a chance. We have a busy year ahead with lots of advice, reviews and garden disasters (from me anyway!)
Happy Gardening – isn't it nice to be back out there?