Many of us may not have a large garden, but this year will see more of us making the most of what we do have. Treat your back-yard or compact garden as you would any small room in your home, using decorative tricks to create an illusion of space.
Here are six ideas to help your garden "grow" visually:
1. Lighten Up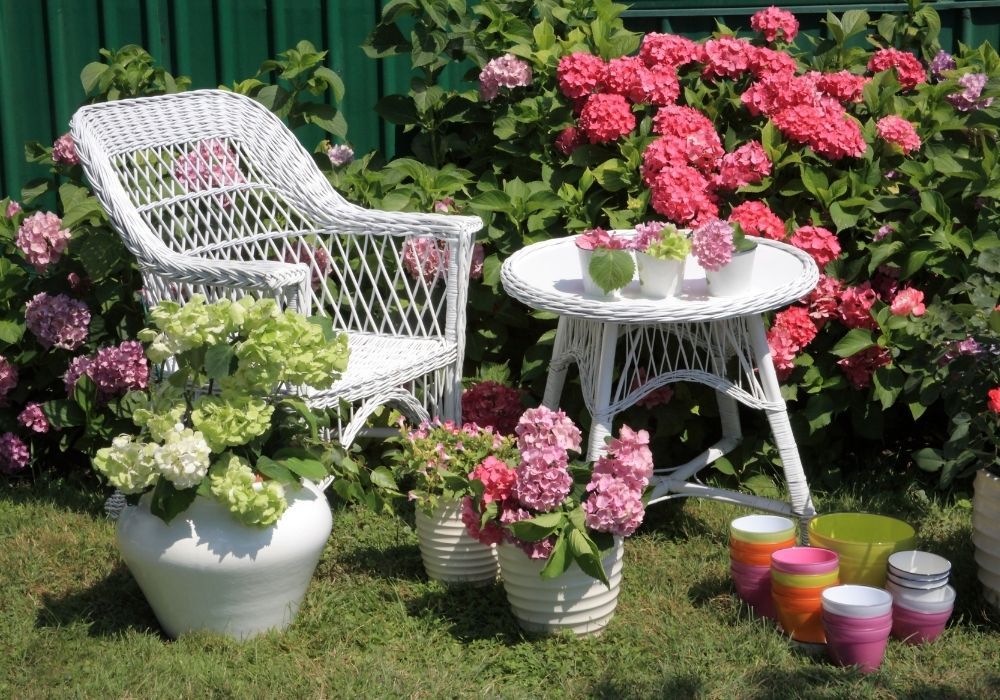 From plants and pots to brickwork and fences, paler colours will make your garden appear larger.
"Light colours will open up the space and make it less dark and dingy," says garden designer Isabelle Palmer of The Balcony Gardener, which specialises in small urban gardens. "If you have, for example, white delphiniums or hydrangeas, I would always put them at the furthest point outside, as your eyes will be drawn to them, and keep the darker colours more at the front."
She warns against planting too many colours and advises instead to stick to a palette of, say, three colours that are either contrasting or of a similar shape in different tones.
One basic consideration for brickwork and fences is that brilliant white can seem harsh, so try stone, creamy and off-white shades here.
2. Divide your Garden into Zones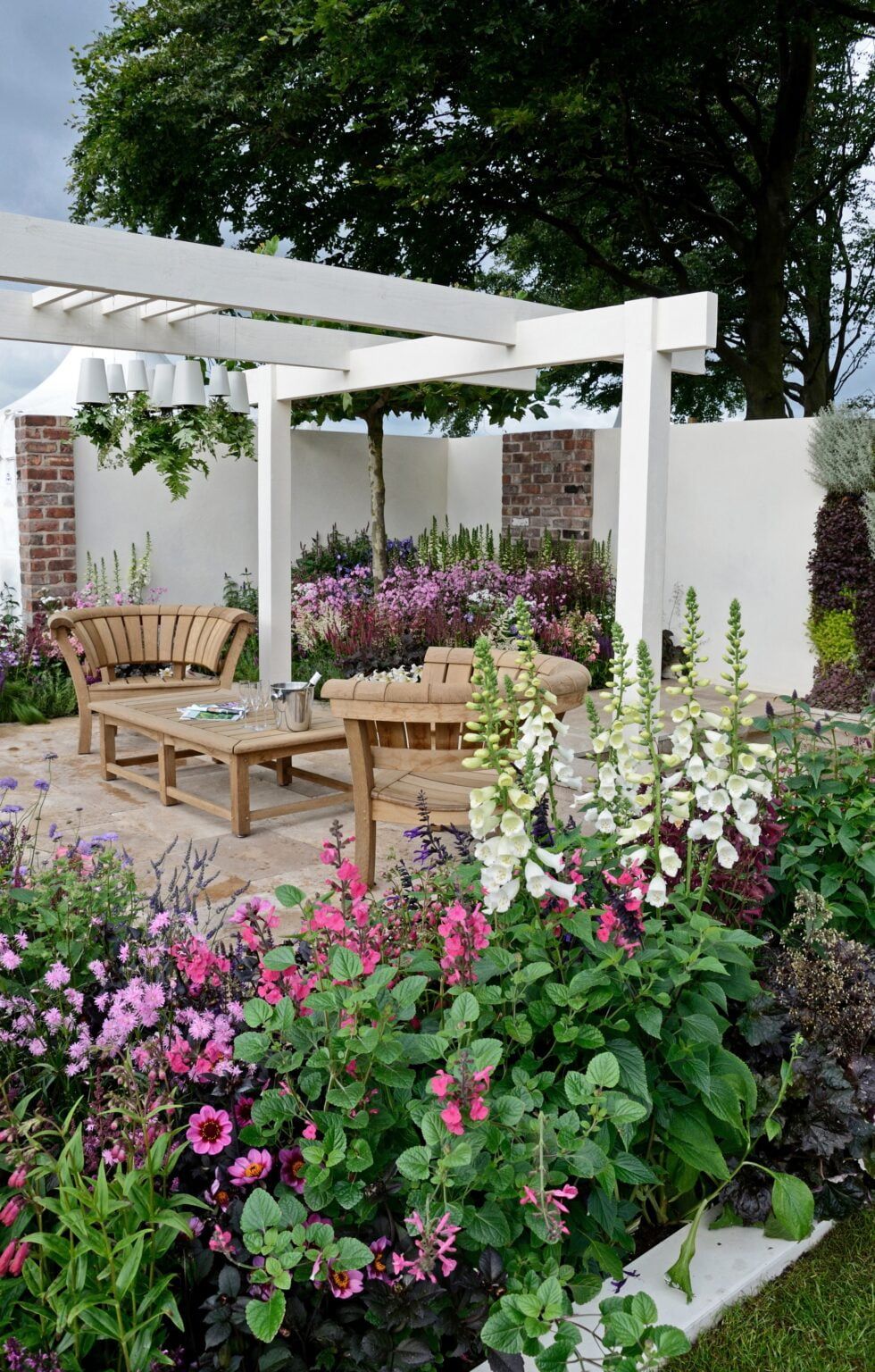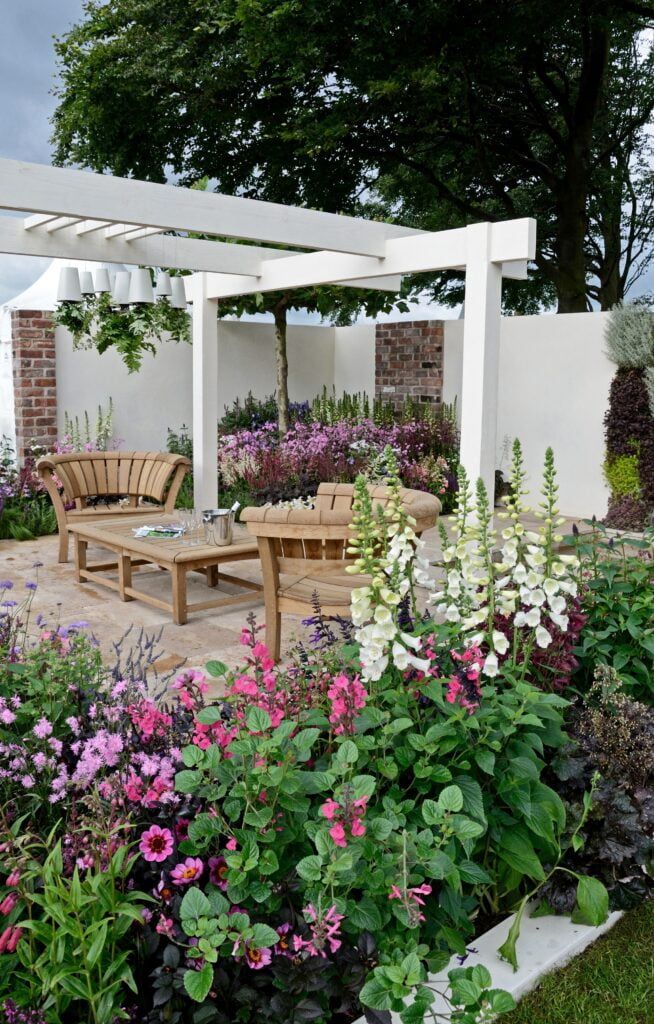 A rectangular patch of lawn with a few flower-beds on each side only emphasises how small or narrow a garden is. Everything is in sight, with no twists and turns to leave visitors guessing what's around the corner. It also makes it more difficult to use the garden for more than one activity at a time.
So try dividing the garden into zones for sunbathing, eating al fresco, growing your own veg, etc. You can introduce different ground surfaces to distinguish each zone –paving slabs, decking and gravel, for example. Larger, rectangular paving stones are popular now – and, as with walls and fences, light colours will add to the feeling of space.
If the lawn slopes down from the house, creating a terraced garden with steps is another way to produce this effect.
3. Go Big on Planters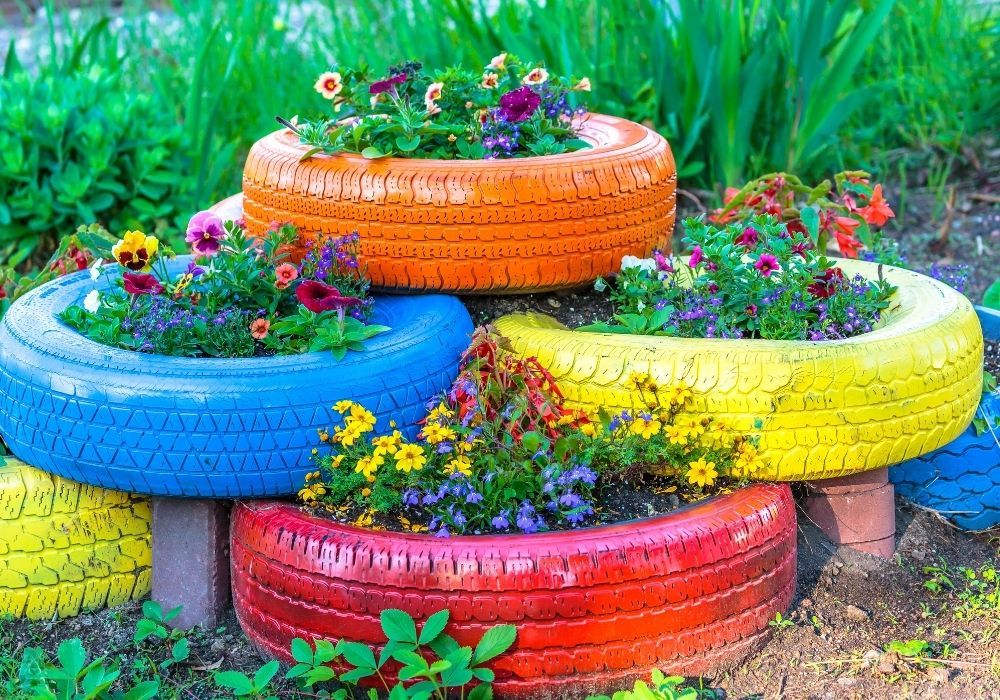 Less is more in a small outdoor space, so avoid a mass of tiny pots that can make the garden look messy and overcrowded.
"Containers are such a great tool in a small garden," says Isabelle, "because you can move things around very easily; you can add impact in winter with a few seasonal flowers in pretty pots to brighten it up when everything is dormant.
"Keeping things minimalist is key — it's so much better to consolidate plants into one big pot to create a striking effect," she adds.
Large planters can cost hundreds of pounds from specialist pot companies, but it's in your own hands to create the wow factor at a fraction of the cost – with a paint- brush.
Isabelle has converted a couple of huge oil drums into containers, which she painted with a chalk paint. "They look as if I've spent £300 when they were around £70 each, plus £10 on paint," she says.
4. Create the Illusion of Space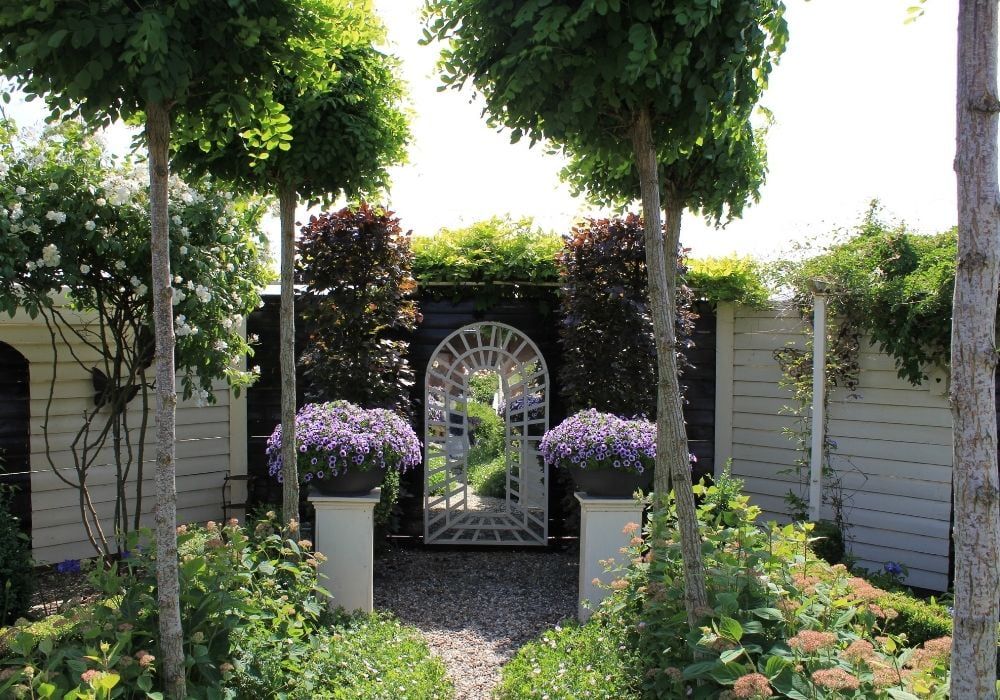 Mirrors are invaluable in any small space and, through visual trickery, they can make it seem that your garden looks out on a second garden – or at least is much larger than it is.
Isabelle advocates using a large mirror "from the floor to the top of your fence or wall – to use as a focal point. Look out for mirrors in classic Gothic styles".
You can find a wide range of arched mirrors in a variety of sizes and frames online from retailers such as Etsy, Mirror Outlet, the National Trust, Not On The High Street, and Primrose. For rustic charm, choose mirrors with louvred shutters from Primrose and Scotts of Stow.
For a more striking effect, why not let visitors imagine that another, secret, garden lies beyond yours. Looking Glass Gates offers off-the-shelf and bespoke mirrored gates with wrought-iron frames, while Reflect illusion gates, available from Primrose, are made from shatter-proof acrylic with timber frames – a child-friendly choice.
5. Grow Vertically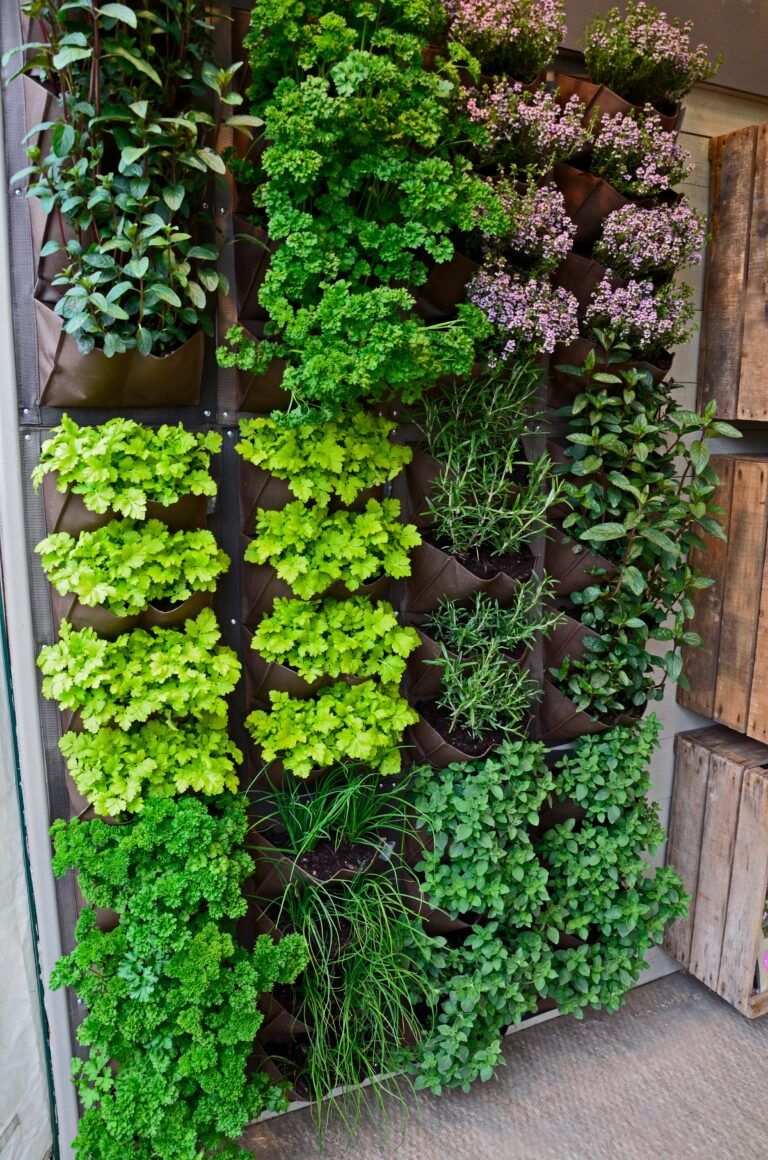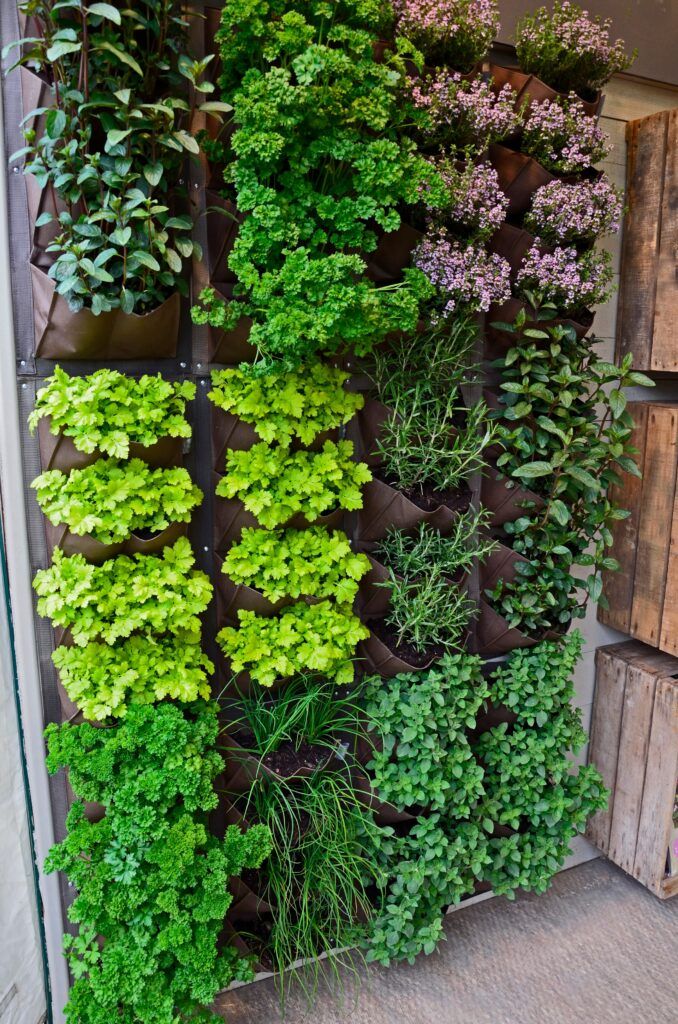 Make the most of walls and fences for vertical planting, adding hanging pots, baskets and shelving.
You can find cheap-and-cheerful ways to create a vertical wall, from felt pocket hanging wall planters to individual wall planters in galvanised metal – Amazon has a good selection.
And, of course, walls close to the kitchen can be used to grow edibles such as herbs, strawberries and tomatoes.
6. Buy Sensible Seating

Enjoy an unobstructed view of your garden from the house by buying outdoor furniture you can stack, fold away, or even leave outside in all seasons. IKEA stocks a good selection of folding bistro tables and chairs, including a space-saving wall table, as does Wayfair, which includes stackable chairs in plain black, or in green, blue and red for a dash of colour.
If there is no space to store furniture indoors or out, then go for weather-proof wooden seating that can permanently blend into your garden – like a two-seater or a couples' bench with built-in table. Gardenbenches.com has a good selection.
Top it all off with a few string lights along the walls and branches of trees allowing you to sit out in the evening and enjoy your perfect, pint-sized garden gazing up at the vast expanse of night sky.
If you're short of time – or money – then you can always start with one or two ideas. Tackle the main task of dividing your garden into zones or work on the area closest to the house, adding large planters or a vertical planting, for example.
Then watch your garden start to "grow", transforming those few square metres into a deceptively sizeable outdoor space.